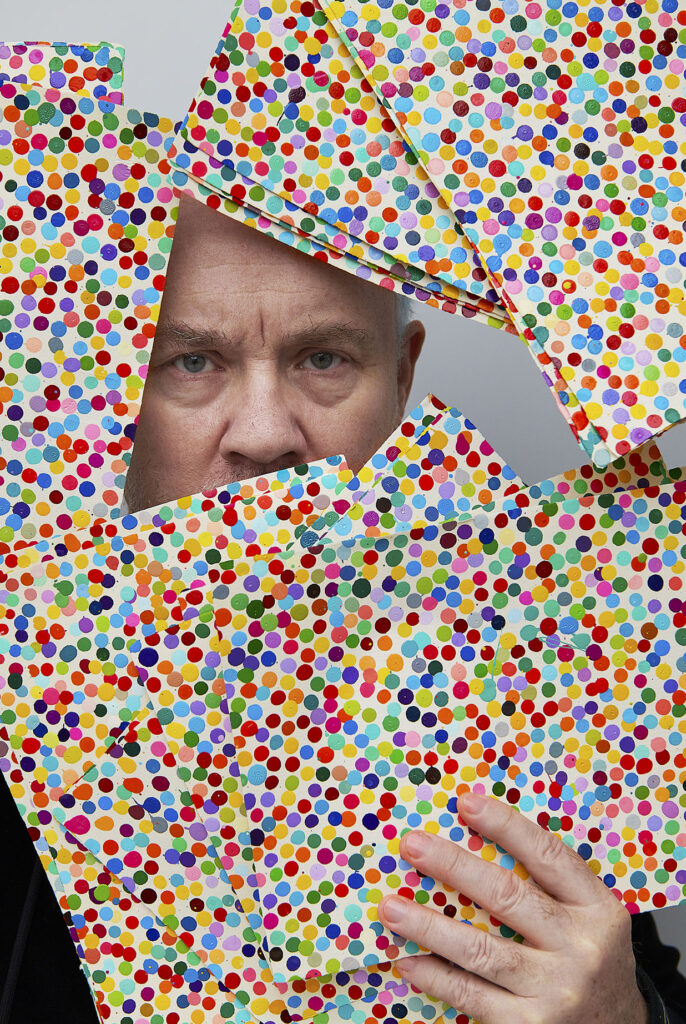 An exhibition of paintings by Damien Hirst from his first NFT collection, The Currency, will open at Newport Street Gallery next week in London on Friday 23rd September 2022 during which time original artworks by the artist will be burned in the gallery.
The Currency, launched on 27th July 2022, is a collection of 10,000 NFTs which correspond with 10,000 original artworks by Damien Hirst. Collectors were given the choice to either keep the NFT or exchange it for the physical artwork. The exchange period closed on 27th July 2022 resulting in just over half the collectors, 5,149, deciding to keep the physical artwork, and 4,851 the NFT.
Over the course of the exhibition, all of the 4,851 artworks will be burned at a specified time each day during the run of the show. These timings will be publicised in advance.
On Tuesday 11th October during Frieze Week, there will be a major event in the gallery during which Damien Hirst will burn his own artworks. Following this event, the exhibition will remain open and artworks will continue to be burned until it closes on 30th October 2022.
The Currency Chronicles, a publication outlining the community experiences of the first phase of the project, will be launched during the exhibition.
The physical artworks were created by hand in 2016 using enamel paint on handmade paper. Each artwork is numbered, titled, stamped, and signed by the artist on the back. Additional authenticity features on the artwork paper include a watermark, a microdot and a hologram containing a portrait of the artist. On each artwork, no colour is repeated twice. The titles were generated through the application of machine learning to some of the artist's favourite song lyrics. 
Damien Hirst views The Currency as a work of art in which people participate by buying, holding, selling and exchanging the artworks.
Damien Hirst, The Currency 23rd September – 30th October 2022 Newport Street Gallery, Newport Street, London, SE11 6AJ
Categories
Tags