Cicek Gallery was born in 2021 from an idea of the founder and represented artist Berfîn Çiçek. With the aim of disrupting the old-fashioned construct of art institutions and bring a breath of  fresh air :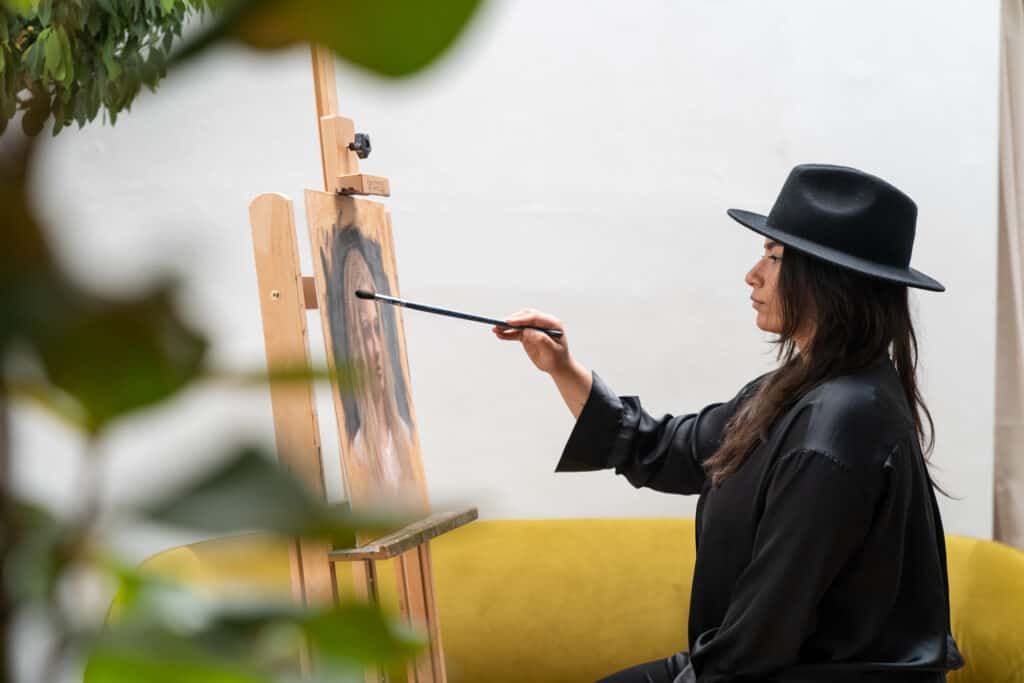 The galleryseeks to challenge [a lack of opportunity] and is keen to represent artists of  different ethnic minorities, sexual orientation and female artists, in a bid to blend out imbalances.
The gallery rotates their artists every two years to give opportunities to new creatives to build a platform while granting enough attention for all to gain visibility. 
During this exhibition, the gallery brings together seven artists in conversation with each other to showcase their contrasting styles, highlighting each other's beauty and finding resonance in their differences. They are award-winning artists that have participated in group and solo shows in places such as Soho House, Mall Galleries, The Other Art Fair and Reem Gallery.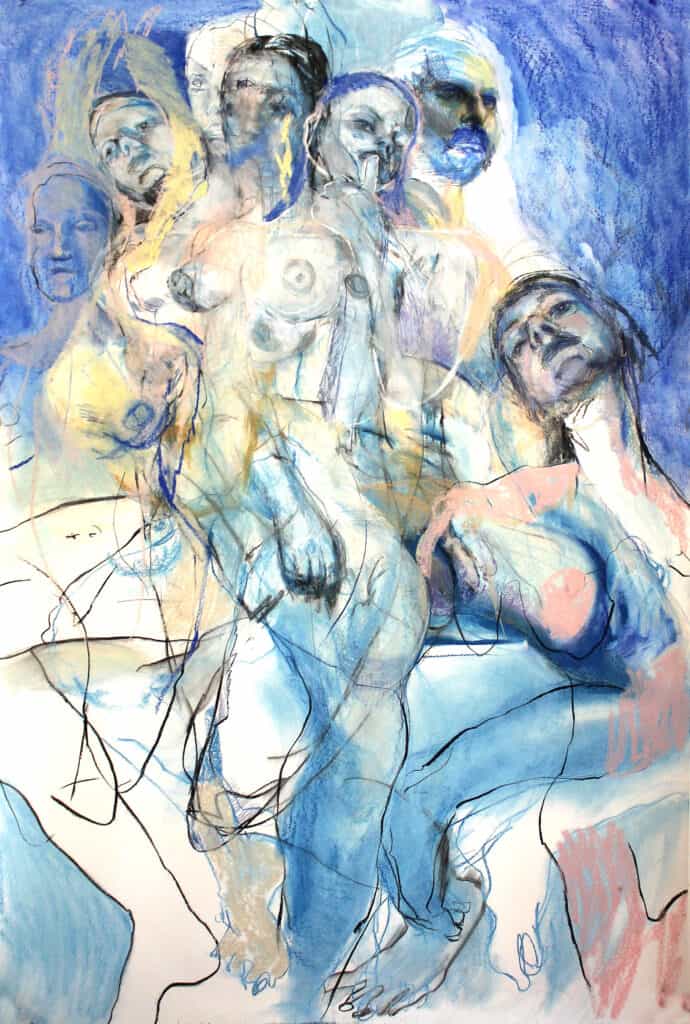 Abi Joy Samuel is a non-binary British Jewish artist, whose figurative works come from a process of "letting-go" and experiencing the moment with a focus on the impact societal expectations have on the human condition.
Alla Samarina is a British figurative artist who, influenced by her interest  and background in music, paints figures from real-life that express her "[…] interpretation of the  essence of the subject."
Annam Butt's Classical Orientalism comes from influences of her classical art studies mixed with her Pakistani background, representing her culture into an art style which often focuses on Western standards of beauty.
Berfîn Çiçek's imprint and influence from everyday life experiences the vibrant birth-city of London brings is blended together with her Kurdish background and architectural studies — inspired by creatives such as Picasso and Le Corbusier. 
Kay Gasei's works have a narrative that makes attentive use symbolism and mythology, gifting the audience a sense of intimate mysteriousness due to the intricate details and embedded stories to discover, influenced by artists such as Basquiat and Miró.
The figurative paintings of British-Azeri artist Naila Hazell, give a vibrant take on what can pass by as snapshots of daily moments. Her  realistic, yet paintily works are brought to life from photographs of moments that capture Naila's  attention: 'Naila's Moments.'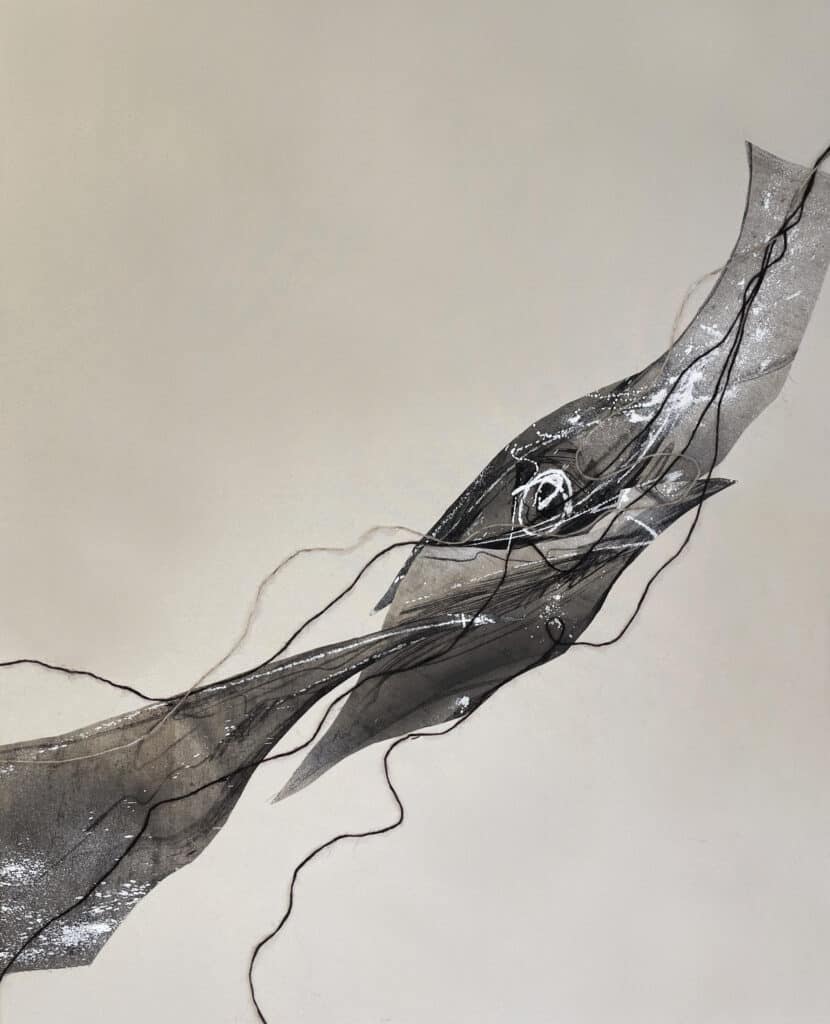 Fìa Yang's abstract paintings are an impactful representation of her  Chinese roots with the use of ink, influenced from shan shui, mixed with the traits of her current  Icelandic residence, with paintings that represent her resilience built from enduring life experiences. 
Politics of Charm: Women, BAME, Queers & Progress  An exhibition by Cicek Gallery  Curated by Vittoria Beltrame  20th October-29th October 2022. 12pm-7pm. Free entry. 13 Soho Square, London W1D 3QF  cicekgallery.com.
The exhibition is organised by Cicek  Gallery, curated by Vittoria Beltrame, and has received the support of its main sponsor  Simmons+Simmons — a global law firm.
Categories
Tags