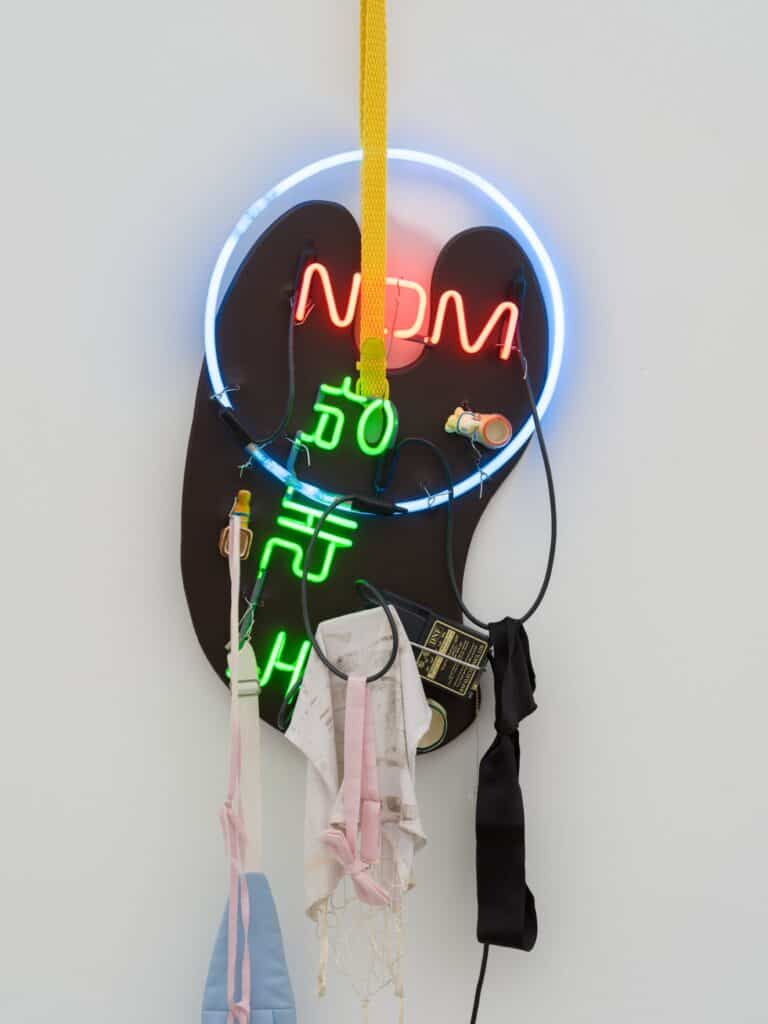 Today, Frieze unveiled highlights of the inaugural edition of Frieze Seoul that takes place 2nd – 5th September 2022 at COEX in the Gangnam district of the city. Coinciding with Kiaf SEOUL, operated by the Galleries Association of Korea, together the two fairs will celebrate the creative spirit of the city.
'We look forward to an exceptional week of cultural activity, both at the fair and across the city. Bringing together the best in local and international creativity, the fair will foster cross-cultural conversations and foreground discovery for all our visitors.'

Patrick Lee, Director of Frieze Seoul
AMBITIOUS PRESENTATIONS
The fair will feature a strong lineup of the world's leading galleries showing a range of solo presentations and curated stands. Highlights include:
A group presentation featuring works by Kei Imazu, Toshiyuki Konishi and Yosuke Takayama (ANOMALY)
A solo presentation of assemblages by José Santos III that transform mundane objects into the sublime (The Drawing Room)
A group exhibition featuring Latifa Echakhch, Simon Fujiwara and Sigalit Landau (Dvir Gallery)
A curated presentation of artists including Mamma Andersson, Leilah Babirye, Sarah Ball, Denzil Forrester, Hulda Guzmán, Deborah Roberts, Anne Rothenstein and Caroline Walker (Stephen Friedman Gallery)
A group show of major international artists, including several showing in Korea for the first time; Louise Bonnet, Mark Grotjahn, Albert Oehlen, Nancy Rubins, Richard Serra, Spencer Sweeney, Mark Tansey and Jonas Wood, alongside Georg Baselitz, Urs Fischer, Damien Hirst, Jia Aili, Takashi Murakami, Ed
Ruscha, Jenny Saville, Rudolf Stingel and Zeng Fanzhi (Gagosian)
A two artist exhibition of new paintings and sculptural works by Hun Kyu Kim and Max Hooper Schneider (High Art)
Contemporary and historical works by Louise Bourgeois, Mark Bradford, George Condo, Philip Guston, Luchita Hurtado, Rashid Johnson, Mike Kelley and Pipilotti Rist (Hauser & Wirth)
A solo presentation of new works by Sterling Ruby from the artist's TURBINE series (Xavier Hufkens)
A group presentation featuring Amoako Boafo, Yukimasa Ida and Peter Uka (Mariane Ibrahim)
Works by artists Lee Bae, Park Seo-Bo and Bosco Sodi (Johyun Gallery)
A solo show of new paintings by Calvin Marcus that zero in on the weeds and tiny leaves that often appear in his works (David Kordansky Gallery)
Work by McArthur Binion, Tammy Nguyen and Heidi Bucher, shown with a selection of new pieces by Lee Bul and Do Ho Suh (Lehmann Maupin)
A solo booth by Japanese-born, Irish-trained artist, Atsushi Kaga; centered around his 'self-portrait' paintings, featuring an anthropomorphized rabbit (mother's tankstation and Maho Kubota Gallery)
A solo presentation by Tavares Strachan featuring an iteration of The Encyclopedia of Invisibility (Perrotin)
A solo showing of work Derek Fordjour (Petzel Gallery)
A solo booth of works by Miriam Cahn whose practice explores an ongoing battle against violence and oppression in all forms (Galerie Jocelyn Wolff and Meyer Riegger)
FRIEZE MASTERS
The Frieze Masters section led by Nathan Clements-Gillespie (Director, Frieze Masters) will feature 18
galleries, each a forerunner in their field, showcasing museum-quality art from the ancient world through to the 20th century.
'2022 marks an important year for Frieze Masters as both the fair's tenth anniversary and our debut in Asia. The Frieze Masters section of the fair will feature a line-up of world-class galleries, many of whom will be exhibiting in Seoul for the first-time, showcasing a diverse and transcultural cross section of art history. Combining major historical works with the cutting edge of contemporary art, Frieze Seoul promises to be the first fair of its kind.'
Highlights will include:
Modern and post-war masterworks including paintings by Pablo Picasso and Andy Warhol, alongside
major works by artists Francis Bacon, Jean-Michel Basquiat, Alberto Giacometti, Keith Haring,
Ellsworth Kelly, Willem de Kooning, Henri Matisse, Piet Mondrian, Robert Rauschenberg and Tom
Sachs (Acquavella Galleries)
A solo show of American Pop artist Roy Lichtenstein, focused on works from the 1980s (Castelli Gallery)
A solo booth retracing the practice and trajectory of Michelangelo Pistoletto (Galleria Continua)
A group exhibition of work by artists Carl Andre, Tauba Auerbach, Sarah Charlesworth, Sol LeWitt,
Christian Marclay and Paul Pfeiffer (Paula Cooper Gallery)
A range of maps that illustrate the changing face of Korea in western cartography, to include the first
European engraved map of the country, published by De Jode in 1593 (Daniel Crouch Rare Books)
A group presentation of pioneering Korean contemporary artists including Ree Bong Sang, Po Kim, Ryu
Kyung-Chai, Rhee Sang-Wooc, Haindoo and Ri Namkyu. Highlights include Nam June Paik's Radio
Man (1987), created in tribute to Joseph Beuys, and works by Yun Suknam (Hakgojae)
A show of historically significant Korean artists of the 20th century, Quac Insik, Seung-taek Lee and
Park Hyunki (Gallery Hyundai)
A group show featuring world-renowned artists David Hockney, Anthony Caro, Christo, Leon Kossoff,
David Nash and Alan Green, alongside works by 20th century avant-garde figures Nuam Gabo and
Kazimir Malevich (Annely Juda Fine Art)
The first retrospective of Egon Schiele in Seoul, featuring over forty museum quality works including oil
paintings, watercolors and drawings (Richard Nagy)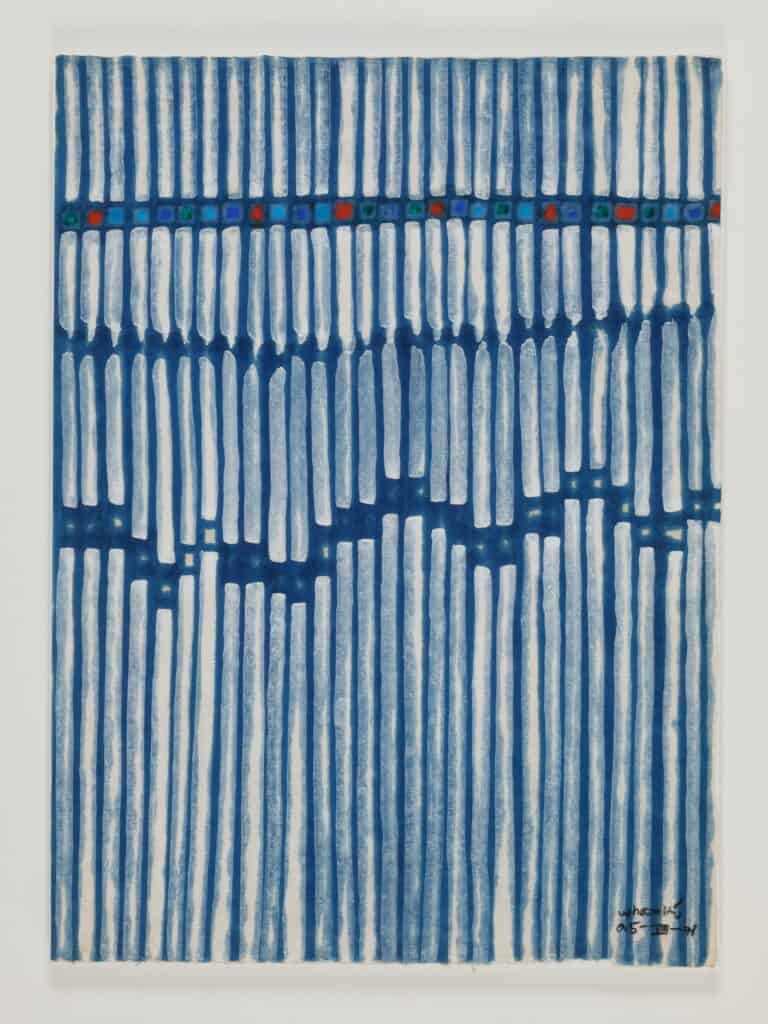 A curated presentation showcasing postwar Japanese and Korean artists and their exchange, featuring
Aiko Miyawaki, Yoshio Sekine, Kishio Suga, Jiro Takamatsu, Kim Tschang-Yeul, Kim Whanki, Lee
Dong-Youb, Lee Kang-So, Park Seo-Bo and Yun Hyong-Keun (Tokyo Gallery)
TALKS PROGRAM IN ASSOCIATION WITH KIAF SEOUL
Frieze and Kiaf will co-present a Talks program from September 3 to 5 at Studio 159, on the second floor
of COEX. Nine sessions will take place across three days under the themes 'Post-pandemic Art World',
'Transforming Art', and 'Art & Tech', reflecting on the challenges and opportunities of the post-pandemic art market and proposing various ways forward that integrate art and technology. Speakers include Henna Joo (Prof. at Hongik University), Jinjun Lee (new media artist and Prof. at KAIST), Christopher Y. Lew (Chief Artistic Director of Horizon), Kate Lim (Art critic and curator), Jiyoon Moon (Project Manager of Art Sonje Center), Hans Ulrich Obrist (Artistic Director of Serpentine Gallery), Suhanya Raffel (Executive Director of M), Tim Schneider (Art Business Editor at Artnet News), Allan Schwartzman (Founder of Schwartzman&) and Aaron Seeto (Director of the Museum of Modern and Contemporary Art in Nusantara), among others. Kiaf and Frieze ticket holders will be able to RSVP online for each session on Kiaf's official website from August 29, 2022.
Categories
Tags