Mare Karina, a hybrid between artist studio, gallery and agency, founded by contemporary art producer Marta Barina, and artist Jure Kastelic, have activated a historical ex-tobacco factory of 2000sqm in Taurisano, Italy this Summer of 2022.
Until 11th of September, Mare Karina Showroom are presenting a wide range of products including paintings; NFTs; design; clothing; furniture; fragrances and more by 20 studios and artists.
Placing craft and artisanship alongside contemporary art, Mare Karina's aim is to connect to the history of the building and the region, but also to break down perceived hierarchies between creative practices. They invited artists and designers from Italy and abroad, some of whom took part in Mare Karina artist residency in Puglia have created works drawing on local materials and traditional processes.
A large selection of makers were invited through Factory Market (factorymarket.love), a network of artisans and creatives from around Italy.
The concept for the exhibition is "reuse of a place", an approach to the recovery and careful "reuse" of places that cannot ignore the in-depth knowledge of the identifying characteristics of the rural heritage, in order not only to protect and enhance the artefacts and the landscape, but to achieve broader sustainability goals.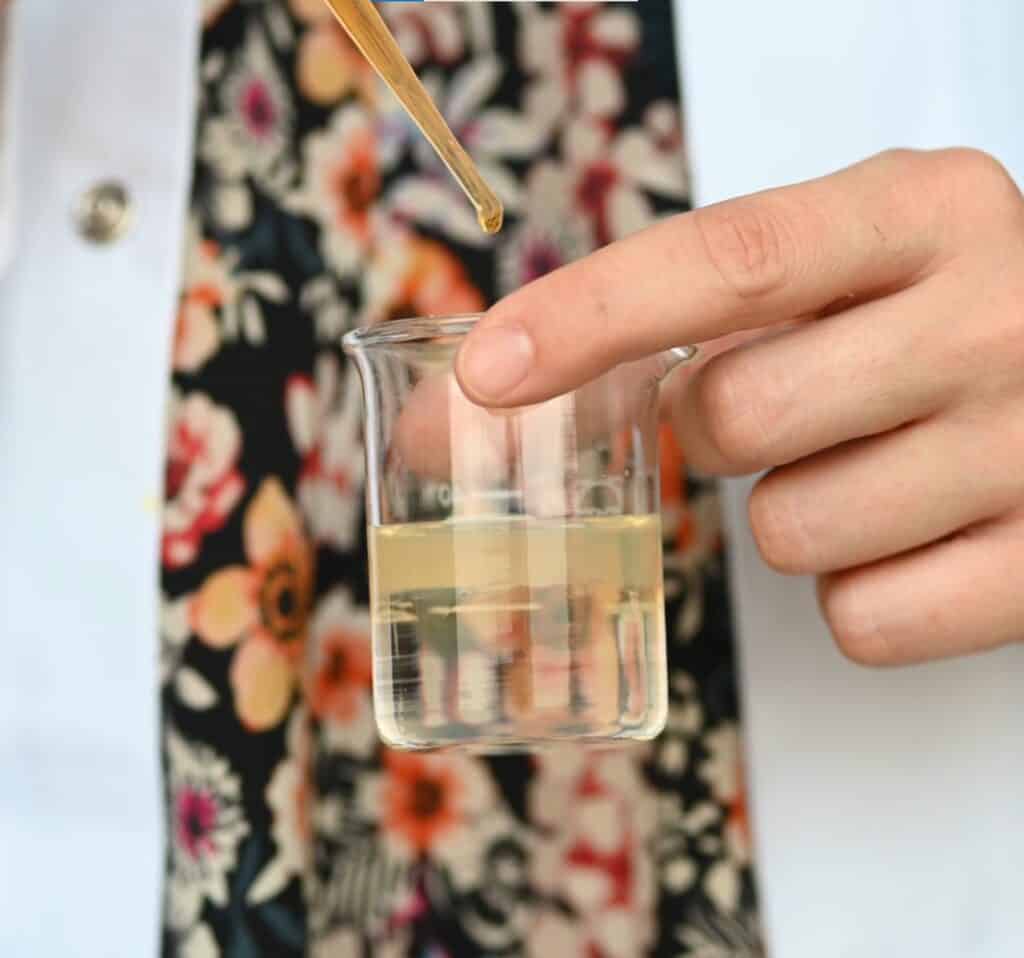 Among those featured at Mare Karina Showroom is cosmetic specialist Irene Ragusa, who has collaborated with Mare Karina to make a signature fragrance, capturing scents characteristic of the locale; tobacco notes; olive trees; fig leaves and citrus. This fragrance has become the 'olfactory identity' for Mare Karina's future projects, and at the Showroom, it is presented in glass diffusers by Serena Confalonieri (serenaconfalonieri.com) drawing inspiration from historical research into diffusers used in the area during the Roman and Byzantine periods.
Silvia Albani (silviaalbani.bigcartel.com), a fashion designer whose slow-paced and ecologically friendly brand utilises natural dyes, is one of 6 creatives invited by Mare Karina to the residency programme. She has produced cyanotypes drawn from photographs taken in the area and printed onto natural fabrics. Jewellery maker Margherita Chinchio (margheritachinchio.com) has created 'jewellery souvenirs' which draw on a Southern-Italian-summer aesthetic, welding together objects found in the area to create keychains and necklaces. Milan-based duo Edizioni Brigantino (@edizioni_brigantino) have created screen-printed furniture, while Micaela Sciarretta, aka Pelo Rugs (@pelorugs) is showing carpets made using discarded threads from textile factories in nearby Salento.
Jure Kastelic is presenting a series of new paintings, made in Lecce during the preceding six months, which is accompanied by an augmented reality experience sponsored by Artsted (artsted.com).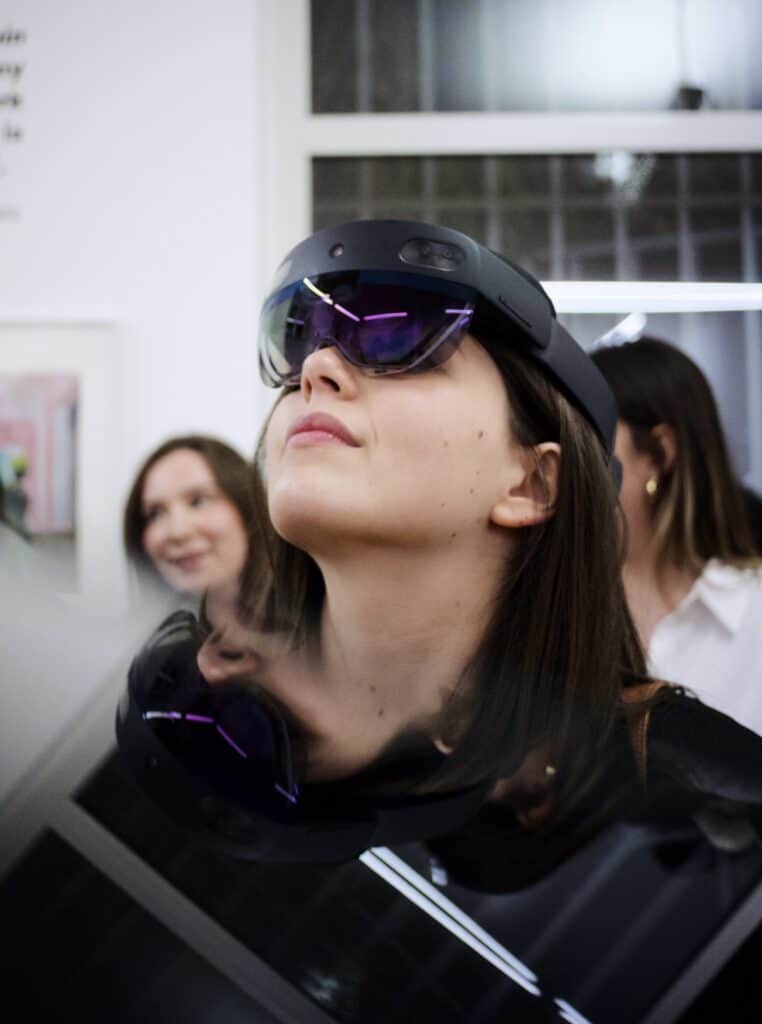 Characterised by intense, vibrating colour and a dream-like quality, Kastelic's paintings frequently feature the emblem of the honey badger. This creature became a spirit animal for the bitcoin community which identified with the animal's fearlessness and resilience. For Kastelic, the honey badger represents the ability to withstand shocks and to evolve, to "build your life a little better," a sentiment key to Mare Karina's philosophy.
The work of two further painters is also on view, alongside Kastelic, who views their works as all being united by an "alchemical energy." Alice Walter focuses on imaginary organic forms which evolve from painting to painting, toying with the boundaries of the medium by incorporating a variety of materials. Joe Bloom, whose style has been described as 'genre painting with elements of magic realism' presents new works created during a period of residency in Sicily, reflecting on everyday Mediterranean life.
Bitcoin is a central facet of Kastelic's artistic research, and also part of the working methodology of Mare Karina, who incorporate practices such as offering bitcoin cashback on purchases of artwork, and sharing the basics of bitcoin principles with their audience. These activities serve to incentivise their audience to start to think about the possibilities of the technology, inviting people into a topic which can sometimes feel shrouded in mystery, and sharing an interest in innovative technologies applied to art which sits at the heart of Mare Karina's outlook.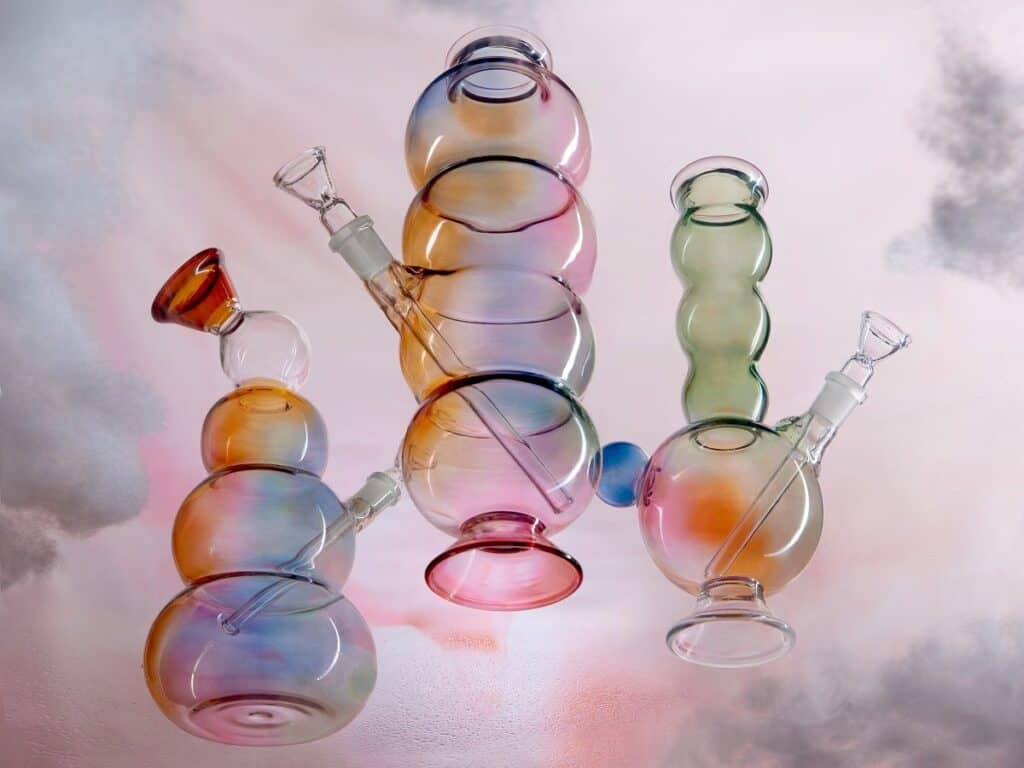 This connection of technology and traditional artwork is manifested once more in a new work created by Kastelic in collaboration with 6:AM Glassworks (6am.glass), Murano's leading agency for glass production. At Mare Karina Showroom, Kastelic presents a Bitcoin Node, within a bespoke, sculptural glass housing.
It's an open-source technology that is new, under-utilised and under-discovered, and by making art with it you bring attention to it, but also what Mare Karina is always trying to do is bring together beauty and technology, so that technology is not just this foreign and sometimes untranslated subject, but something you can bring it into your home, which comes as a beautiful object. There is this incentive of looking at it, questioning it and wanting to know what it is.

Barina explains
MARE KARINA SHOWROOM: Artas, Via G. Comi 2, 273056 Taurisano (LE), Puglia, Italy – 11th September 2022 To book your visit, contact +447449721322 All welcome, Free entry.
About Mare Karina:
Mare Karina was founded by Marta Barina and Jure Kastelic in 2021. Kastelic (b. 1992, Slovenia) is an artist and bitcoin researcher. Barina (b. 1993, Italy) is a contemporary art producer.
marekarina.com @mare_karina

Artists & Collaborators
6:AM Glassworks is Murano's leading agency of glass production, offering an ideal bridge to this impenetrable island. They are an indispensable partner for designers and contemporary artists who wish to create with Murano glass in Venice. They offer advice from start to finish, first advising creatives on existing techniques, materials and finishes, then solving any structural problems and finally following the process through production, quality control and installation. From large-scale installations to objects, they know how to transform ideas and aspirations into glass works of art of all sizes. 6:AM is also a lab for their own research, experimentation and development of new techniques, materials and concepts. Their collection is sparked by curiosity and driven by a passion for design. 6:AM Glassworks was founded by Edoardo Pandolfo and Francesco Palù. @6am_glass
A2byMatin is a brand born in 2016 that combines the experience of the Matin's sisters, Aida and Anahita, in a project that acts as a cultural bridge between Iran, where Aida is based, and Italy, where Anahita currently lives. The inspiration of the brand is an evolving identity: their style is the meeting point between Italian tailoring and contemporary Iranian culture, organically elaborated in a contemporary key. Another value of this project is its orientation towards sustainable production, collaborating with local tailors and workshops between Italy and Tehran. @a2bymatin
Alice Walter (1992, UK) studied BA painting at the University of Brighton and lives in Hastings in the UK. Whilst predominantly painting, works often toy with the boundaries of the medium through the playful construction of surfaces and the addition of other materials. Imaginary organic forms evolve from work to work so as to possess their own cyclical energy, as if an impression of an unknown world onto the subconscious and imbued with psychologically-exorcised symbolism. The process is testament to the need to balance ideas of wholeness in defiance of explanation and its death-knell of meaning. @alicewalter___
ARTAS Association is constituted as a voluntary association with the aim of contributing with Culture to the development of sustainable and inclusive societies, understanding Culture as a practice rather than a resource and reaffirming that cultural gain is fundamental for the social development of the community. The cultural identity of places and communities must also be sought and told through the micro stories and places of identity that have been functional to the development of the community. The association is set within a single body property consisting of an historical tobacco factory and oil mill in Taurisano, Puglia.
The objective of "ARTAS" is to promote and organise educational and cultural exchanges and to propose and organise cultural, artistic and sensorial programs aimed at members, all citizens and operators in the cultural sector, for a more widespread knowledge of one's own historical and cultural roots.
Artsed.com, is an online art marketplace born in 2020 that works to encourage transparent and reliable connections between artists and collectors. The project is not only focused on the established niche market of NFTs, but is also working with traditional art attracting the attention of a new generation of enthusiasts and far-sighted collectors interested in investing long-term. For the Showroom exhibition, Artsted is the tech sponsor of Jure Kastelic's augmented reality installation. @artstedcom
Benjamin Patch (1994, US) is a Berlin based potter. Spending much of his life In Utah surrounded by the warmth of primitive culture and native petroglyphs. Consumed by the history and heart of these ancient cultures Pottery became his connection to the land of his forefathers and vessel to express his love for light, humans, and the energy around us.
After time spent with his Japanese master, Benjamin looks to echo the slow process And appreciation for the meditative practice of pottery. Each shape, line or texture he explores is a reflection of his history and current physical presence in connection to the world around him. @benpatch13
The work of Chiara Cavallo (Rome) is rooted in memories of her childhood, summer vacations in Basilicata, the green, clay, badlands, the smell of sweet tomatoes, elements that inspire her search for personal forms, to evoke those feelings of naturalness and belonging. After graduating in Industrial Design, three years of training in Contemporary Jewelry and a work experience in Berlin, Chiara opened her own studio, a container of different disciplines where artisans and artists found the opportunity to exchange ideas by comparing their work. She now lives and works in Rome where she continues to experiment and teach goldsmithing techniques. @chiara_cavallo_gioielli
CiaoKeti is a textile project by Keti Shahini, which started from her own family heritage she developed over time in a self-taught research path on the different weaving techniques.
The project is inspired and based on the study and 360° exploration of the elements present in nature, from the process of symbiosis between plants and fungi to the behaviour of insects and animals in their natural habitats. Like nature, CiaoKeti is also a project in constant evolution and change: never stationary but always fluid, irregular and alive. All pieces are unique and handcrafted with love and patience, produced with carefully selected materials to convey a greater emphasis of sensations and emotions. Imperfections are actually precious elements to be considered an integral part of a unique product. @ciaoketi
da a was born in Lecce, Puglia, specialising in the production of industrial metal parts. In the last 8 years they have applied their highly technical knowledge and cutting-edge methods to the creation of designer furniture. da a combines the research of new technological solutions with the enhancement of timeless techniques, to the artisan ability to weld, bend, and finish. Their collections include tables, chairs, swings, bookcases and much more; left in raw metal, with natural paint, or with natural finishes based on precious stone powders; mineral salts for the creation of unique pieces, made through a manual artisan treatment of heating and smoking. An alternative to serial production, which sees designers and Made in Italy at the center of their creation.@daaitalia_official
Edizioni Brigantino was born in 2018 in Milan from the meeting between Valentina Lucchetti and Canedicoda. Their work is fueled by an intuitive approach that favours autonomous and DIY processes, with deep respect for the materials used. Edizioni Brigantino has so far mainly applied a "tailor-made" formula, meeting people from house to house and interpreting the need for function in objects and furnishing elements that are always unique.
During their artist residency at Mare Karina they made 20 new unique pieces from their signature Corallo collection: a family of stools, plant stands, small altars and structures, handcrafted with colourful screen printed wood. @edizioni_brigantino
Factory Market was founded in 2011 by Nicoletta Brescianini, and has grown in collaboration with Beatrice Valoti. The two Italians are based in Berlin. Their purpose is to promote manufacturing based on new values ??and new subjects, where competitiveness is based on quality and not quantity, respecting the environment and working conditions. They create a new way of doing business under the Made in Italy label, capable of educating a new generation of creative minds entering the world of work, convinced that Italy is in a privileged position to creatively intercept this phenomenon based on culture, beauty, manufacturing and work. They tell the stories of the objects and of those who conceived them, supporting the makers by giving them a place of aggregation and sharing, thus creating the fertile ground for new collaborations and exchanges. They believe in creating communities based on sharing experience and mutual support.
In 2019 they also founded Era Studio, a creative agency based in Berlin focused on graphic design, content, events and consulting, working with independent brands, artisans, and small businesses focused on sustainability, art and fashion. @thefactorymarket
Irene Ragusa (1994, Italy) is an R&D Cosmetic Specialist. In her vision, the cosmetic product is not just an object but an adjective capable of describing the individual who wears it. It is a distinctive trait that insinuates itself into a personal habit, becoming a necessity for expression. And what in a cosmetic formula has the power to evoke our personality, our mood, our identity? The fragrance.
Irene mixes the scents of Puglia to create an olfactory storytelling of Mare Karina, a sensory experience that accompanies visitors through the Showroom.
Joe Bloom (1995, London) is an artist whose work concentrates on human relationships with a focus on how we communicate with each other, and importantly, ourselves. His style of painting can be described as genre painting with elements of magic realism. His intrigue lies in the everyday surrealistic nature of the world we live in, and how certain ways of being have come to define the 'normalness' of contemporary life. The exhibition of his works at the Showroom follows a period of residency in Sicily and at Mare Karina artist residency in Taurisano, where Bloom created new works inspired by Mediterranean everyday life. @joe___bloom
Jure Kastelic (1992, Slovenia) is a Bitcoin artist and researcher. After 10 years in London, Jure recently found a base in Lecce, Puglia.
Interested in the emerging mythology of Bitcoin and the impact this new technology has on the new economic reality, Jure is fascinated by how value comes from scarcity as he observes the parallels between money and painting.
Through paintings and works on paper, NFTs, self-published books and public presentations, Jure hopes to propagate an investigation of the established monetary system and suggest an opt-out strategy.
In the Showroom, Kastelic presents a new series of paintings made during the last 6 months in Lecce, and a Bitcoin Node created in collaboration with 6:AM Glassworks; Venice's leading agency for glass production.
Margherita Chinchio (Milan) is a multidisciplinary creative working with a dynamic and experimental approach. Her production ranges from jewellery to objects and set design, and her work, even though wildly heterogeneous, is united by a vivid and exuberant aesthetic, sharp shapes and brightful colours.
Contaminations coming from graphic design, nature, fashion and theatre are unexpectedly blended together originating some sort of hybrids.
Margherita holds a BA from the Jewellery-Linking Bodies Department at Gerrit Rietveld Academie (NL) and a BA in Costume and Set Design at Accademia di Belle Arti di Venezia (IT). She loves connecting, sharing know-how and collaborating with other people coming from any sort of field and background. She strongly believes in the importance of fostering a sense of community and a supportive and helpful approach between creatives. @margherita_chinchio
Margherita Potenza is a designer-maker based in Milan whose work focuses on objects related to the body. Her background is rooted in the applied arts and currently her practice ranges from jewellery making to product design, art installations and writing. @margherita_potenza
marghi is a small project focused on sustainable knitwear, with slower rhythms, return to origins and manual skills. Its small productions are made up of unique pieces, made entirely by hand or by artisans, with extreme attention to research and choice of materials.
It was born from a passion for knitwear handed down from mother to daughter, fueled by the study of ancient books, the search for fine yarns and the use of handcrafted machines handed down from generation to generation. @marghi______
Nicola Zanzonico is a member of Factory Market, based in Puglia. Nicola creates unique pieces, handmade and built from scratch. Retrieving fabrics from markets or wardrobes, manipulating them between gathers and folds. The shapes are combined with words, sounds, memories. He usually works in his home laboratory in rural Puglia, and for Mare Karina Showroom he has been invited to do the artist residency in Lecce to produce new pieces for the exhibition. @nicolazanzonico
Micaela Sciarretta (1994, Abruzzo) is the founder of Pelo Rugs, an independent brand that combines digital graphics and craftsmanship.
Pelo Rugs aims to create complex and structured carpets (or furry posters), through a co-disciplinary work between digital and manual. Realising contemporary designs with ancient manual techniques is in fact the goal of the project: gradients and grains are digitally drawn but made with an ancient embroidery technique suitable for the rendering of every detail and to elevate the final product. Each garment is unique, the result of a patient and passionate work of studying, cutting and hooking the thread on an ancient carpet drape, strongly supporting values ??that disobey today's hyper-speed and hyper-productivity. @pelorugs
Serena Confalonieri (Milano) is a designer and art director. She works in the field of product, interior, graphic, and textile design, collaborating with companies and artisans of excellence both in Italy and abroad. Her strongly distinctive style is built around a graphic, colorful, and emotional vision, mixed with decorative hyperboles and geometric shapes. Unexpected subjects, chromatic and material combinations, together with anthropomorphic and zoomorphic inspirations, give life to projects where design is given an ironic twist and, vice versa, playfulness is at the root of the project.
On the occasion of this exhibition, Confalonieri collaborated with Mare Karina and Irene Ragusa to create new borosilicate glass diffusers that amplify the olfactory experience in the Showroom. @serenaconfalonieri
Silvia Albani is a Fashion designer with focus on colours and textiles. With her own slow-paced, responsible brand, she creates products with a crafted approach and breaks the traditional seasonal cycle. All items are hand-dyed with pigments or botanical dyes using rainwater and seawater, and made-to-order to avoid overproduction and built to last, repair and remanufacture.
The eco-printed garments are created with selected seasonal leaves and flowers, giving life to unique products that cannot be mass-produced. For Mare Karina Showroom, Silvia aims to create a photographic project of Taurisano or Lecce that will be printed on textile surfaces using the Cyanotype printing technique. The final result will be a series of fabrics with a subjective use: fabrics for making clothes, accessories, tapestries, furniture, etc. @silvia.albani

Arianna Marinelli and Matteo Fuzzi are the founders of Vivaio Auro. A textile designer and a painter who, after spending almost a decade between London and Milan, returned to his homeland with the desire to live and work in contact with nature.
Nature is in fact the heart of this project which aims to become an organic micro floriculture in one of the most beautiful villages in Italy, Montefiore Conca (Rimini). Meanwhile, unable to stop their creative instincts, they have created a small collection of accessories and illustrations inspired by country life.@vivaioauro_
Categories
Tags