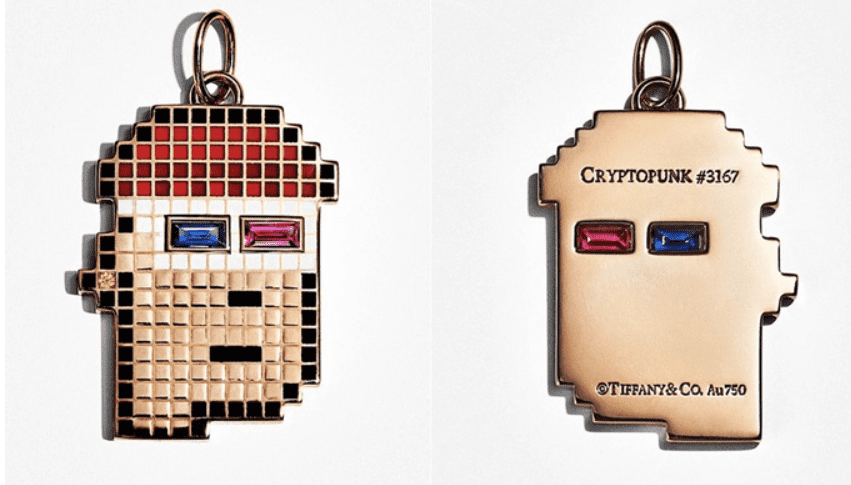 Tiffany & Co has announced that it is launching its NFTiff, on Friday, August 5th CryptoPunk IRL pendants based on CryptoPunk NFTs. NFTiffs will be a collection of 250 digital passes which can be minted when purchased and redeemed by CryptoPunks holders for the creation of a custom-designed IRL pendant and an NFT digital artwork that resembles the final jewellery design.
The pendant will be designed and crafted by Tiffany & Co. artisans, and inspired by the CryptoPunk owner's Punk NFT. Only 250 NFTiff passes will be available for purchase. Each customer may purchase a max of 3 NFTiffs.
Each NFTiff will cost 30 ETH which includes the cost of the NFT, the custom pendant, the chain, and shipping/handling.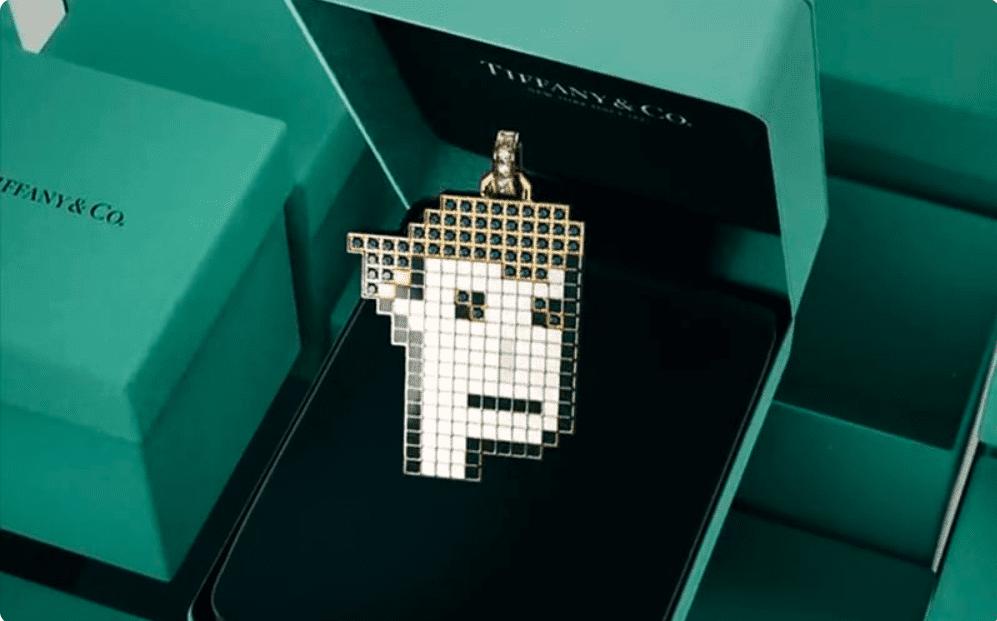 It has been reported that CryptoPunks and its parent company Larva Labs are not directly involved with the release. It has been made possible by individual Crypto Punk owners leveraging their IP.
According to information reported to be found in the minting contract, it appears that 50 of the 250 supply of NFTiffs will be reserved for an allowlist, while the other 200 will be made available in some other form such as a public mint to Punk holders. All interested parties will be required to provide some form of identity verification through KYC and are limited to a purchase amount of three NFTs.
Each of the 250 pendants is said to be made with no less than 30 gemstones or diamonds, including but not limited to Sapphires, Amethyst, and Spinel. All pendants will be made with an 18k rose or yellow gold base that will be engraved with the unique Punk serial number and Tiffany logo on the backside. Lastly, collectors will receive an accompanying NFT render of their pendant.
Categories
Tags