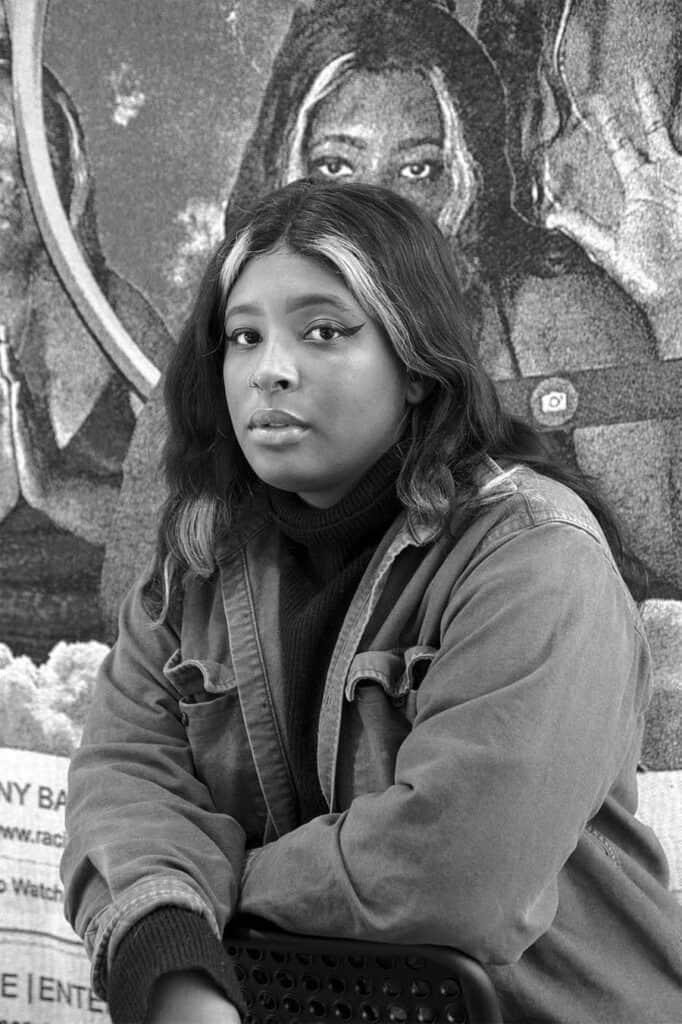 Pippy Houldsworth Gallery has announced the co-representation of Brooklyn-based artist Qualeasha Wood alongside Kendra Jayne Patrick. Wood's first solo exhibition at the gallery will take place from 5th May – 3rd June 2023.
Wood's textile-based practice brings together traditional craft techniques and contemporary technology. Her own image acts as a point of departure for works that explore racial, sexual and gender identity as they relate to the Black femme body. As a digital native, Wood deftly navigates an internet environment that is at once a space of celebration and recognition for Black femme figures, as well asa politically loaded site for the ongoing marginalisation and exploitation of their selfhood and culture. Woods' tapestries combine cybernetic and analogue processes; in her work, a pixel is equivalent to a stitch, each stitch an analogy for the past, present and future of Black femmehood, both on- and off-line, pre- and post-internet.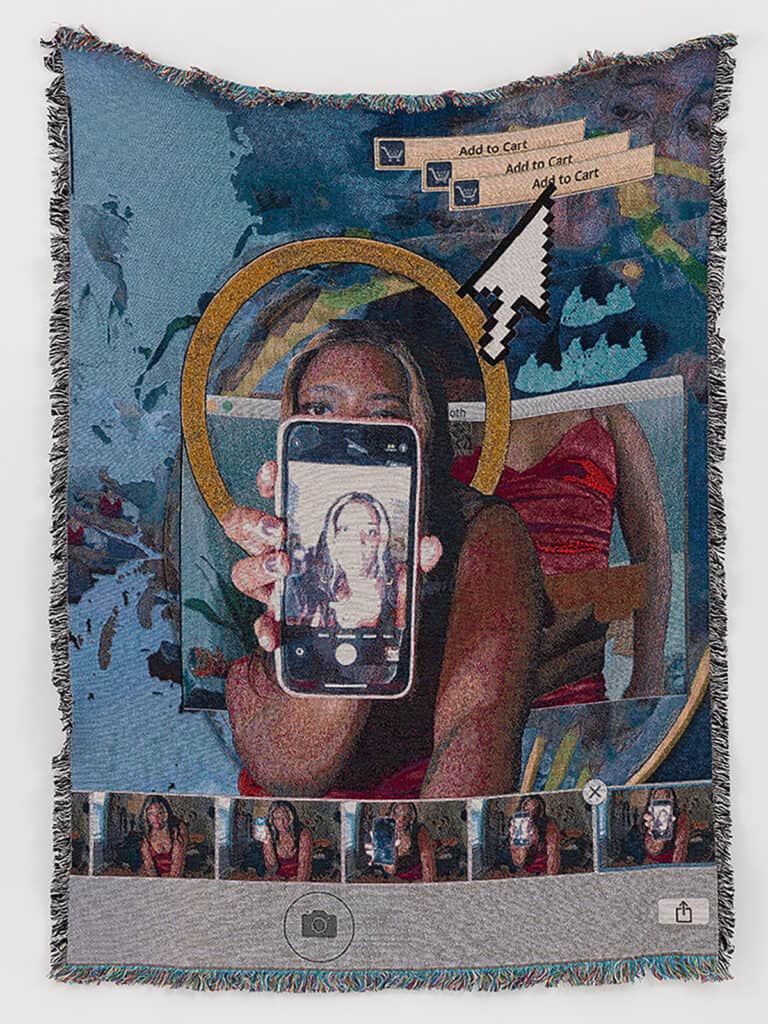 While Wood's tapestries blend images from social media with religious, specifically Catholic, iconography, her 'tuftings' represent cartoon-like figures that recall the racist caricatures widespread in popular family programmes of the early-mid-20th century and beyond. As well as marking a technical shift from the artist's tapestry pieces, the tuftings have a distinctly different visual style. In them, Wood adopts a naïve aesthetic that calls on the nostalgia of cartoon animations and their association with racial stereotyping to unpack notions of Black girlhood. Despite their formal simplicity, the tuftings reveal a lurking tension drawn from the artist's own experiences of consuming media rife with anti-Black prejudice throughout her life. Where the tapestries are concerned with consumption and cyberculture, the tuftings speak to inherited trauma and necessarily implicate accountability in the viewer.
About the artist
Qualeasha Wood (b.1996 Long Branch, New Jersey) lives and works in Brooklyn, New York. She received her BA in 2019 from the Rhode Island School of Design, Providence, RI and her MA in 2021 from Cranbrook Academy of Fine Art, Bloomfield Hills, MI. Wood is one of the Studio Museum in Harlem's Artists in Residence for 2021-2022. In May 2021, her work was featured on the front cover of Art in America. Recent exhibitions include The Metropolitan Museum of Art, New York, NY (2022); Hauser & Wirth, New York, NY (2022); Pippy Houldsworth Gallery, London (2021); CANADA, New York, NY (2021); Gaa Gallery, Provincetown, MA (2021); Trout Museum of Art, Appleton, WI (2021); and Kendra Jayne Patrick for Metro Pictures, New York, NY (2020). Her work has recently been acquired by The Metropolitan Museum of Art, New York, NY and The Museum of Fine Arts, Houston, TX.
Categories
Tags