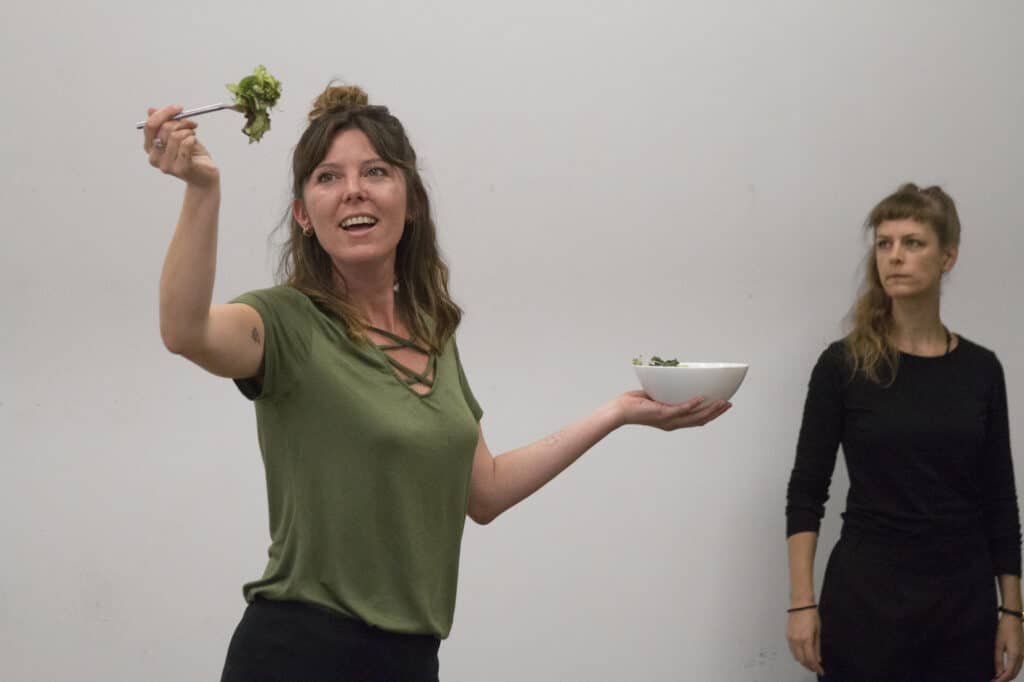 Performance Exchange has announced full details of the programme and performance schedule for its 2022 edition.  
Produced in partnership with a selection of London's most cutting-edge commercial galleries, the second edition of the celebrated performance programme takes place across London over three days opening this Friday 8th until  Sunday 10th July.
Founded by curator Rose Lejeune to create a bridge between the commercial and museum sectors for the presentation and acquisition of performance,  Performance Exchange 2022 features 22 performances across 11 new and returning galleries.  
Over the three-day programme, there is the chance to experience a wide range of performative registers, from durational presentations, theatrical and process-based works to walking tours, poetic readings and musical collaborations.
2022 PARTICIPATING GALLERIES:
Pace, Arcade, Edel Assanti, Seventeen, VITRINE, Workplace, Amanda Wilkinson,  Belmacz, Sullivan + Strumpf, Emalin, Kate MacGarry.
2022 PARTICIPATING ARTISTS: 
Rosa-Johan Uddoh, Nicola Bachmann, Marijke de Roover, Laura Gannon,  Ketty La Rocca, Agata Madejska, Dawn Ng, Yoshinori Niwa, Emily Perry, Paulina  Olowska, Kembra Pfahler
2022 MUSEUM PARTNERS:
Leeds Art Gallery, The Women's Art Collection, Murray Edwards College, Cambridge
"The response to the last year's inaugural edition of Performance Exchange was phenomenal. Performance Exchange acts as a catalyst to change collecting structures by creating collaboration between the UK art market and the UK's museums and supporting the presentation and collection of the best of contemporary art, regardless of medium.  

Commercial galleries are increasingly seeing the value of performance and  immaterial practice to generations of artists, private collectors and institutions  and the quality and diversity of the 2022 Performance Exchange programme  fully demonstrates this."

Performance Exchange Founder and Director Rose Lejeune
Performance Exchange is a dispersed programme of performance across a  selection of London's most cutting-edge commercial galleries. The first programme of its kind, Performance Exchange aims to generate new forms of support for the collection of performance, and to foster dialogue around galleries' long-term support for performance, multi-disciplinary and experimental contemporary art practice as well as highlighting the diverse registers of performance art practice in the city today.  
Alongside the presentation of the works themselves, Performance Exchange creates detailed digital documents that create a direct link from the live work shown to its acquisition – be that as a contractual relationship, or through documentation and material residues such as film, installation, props and scripts.  Together the set of bespoke acquisitions documents make up a unique and innovative digital guide to the programme, the purchasing and support of performance art, merging aesthetic, economic, and practical factors. 
Three UK public museums made significant acquisitions from the inaugural edition of Performance Exchange in summer 2021, made possible with the generous support of Art Fund. A condition of the acquisitions is that each of the museums is committed to presenting the work as part of their programme in the next year, with full details to be announced shortly.  
For up-to-date programming information and performance schedules visit: www.performance-exchange.org and @performance_exchange
About
Rose Lejeune is a curator and researcher exploring collecting contemporary art with a specific expertise in context-based, social and performative practices.  
Alongside Performance Exchange, Rose is Associate Curator for the Delfina  Foundation's Collecting as Practice programme which examines the politics and economics of global collections and works as an independent curator, writer and  consultant both in the UK and internationally, with current and recent projects in  Abu Dhabi, Barcelona, Riyadh, and Linz among others.  
Rose has built a reputation for strategic overview and curatorial innovation and in 2020 was named in ArtNet's Intelligence Report as a "global innovator" for her work on expanding collections.  
Categories
Tags