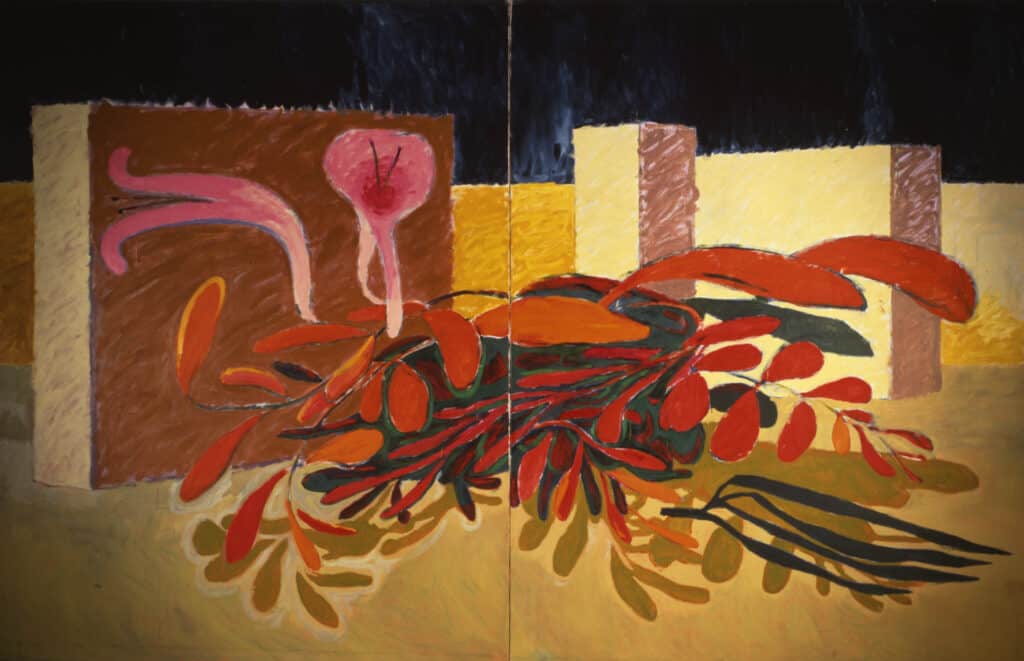 Timothy Taylor has announced its representation of the Estate of Victor Willing (1928-1988), the late British artist.
A painter of compositions derived from the workings of the subconscious, Victor Willing voiced a fiercely complex new form of surrealism that weaves together the metaphysical and the geometric, leading Sir Nicholas Serota, former director of the Tate, to call him a 'fiery comet who would eventually guide us all.' The gallery plans a solo exhibition of major works in London in 2022, illustrating Willing's dramatic shift from figurative painting to the psychologically piercing works of the 1970s and 80s, which mark his most significant period of creation.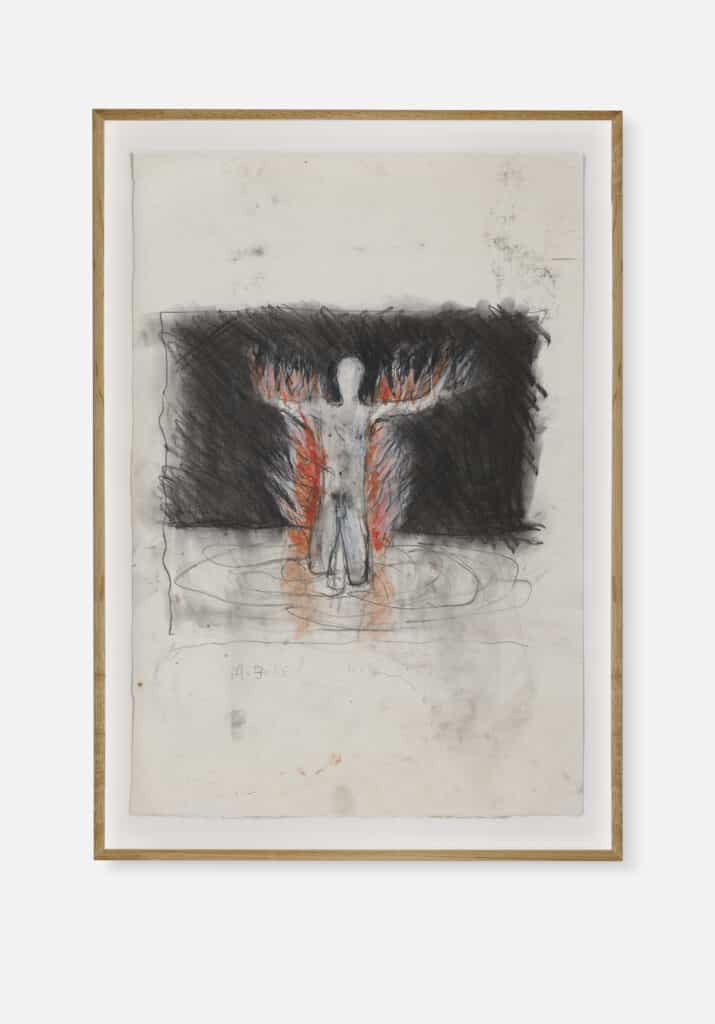 Ranging from intense, enigmatic portraits to dreamlike still lifes, Willing's paintings are scarred with the bright and dusty heat of Portugal, where the artist lived for over twenty years with his wife Paula Rego and their children. His late works emerged out of a period of intense productivity after Willing and his family returned to London in the early 1970s. Willing, who had been diagnosed with multiple sclerosis in the late sixties, returned to painting as he struggled with his illness, seeking to translate visions that appeared to him on the walls of his studio into drawings and paintings.
Abandoning traditional figuration for an intense abstraction, his paintings grew enigmatic and opaque, threaded with expressionistic brushstrokes in vivid dashes of colour. His work anticipates the bright, childlike forms and gestural blend of abstraction with figuration of 1980s New Wave painting, while drawing formally on surreal off-kilter still lifes as seen in the work of Giorgio Morandi and Giorgio de Chirico.

Their ambiguous balance between recognisable and abstract elements echoes dualities of the human mind: night and day, elation and depression, rationality and irrationality. As Willing once wrote on the importance of objects, memory and dreams in his work, 'Nostalgia is not simply the enchanted contemplation of a glowing past, it is this arrested desire which characterises a particular melancholy … Our world is desire made concrete symbol.'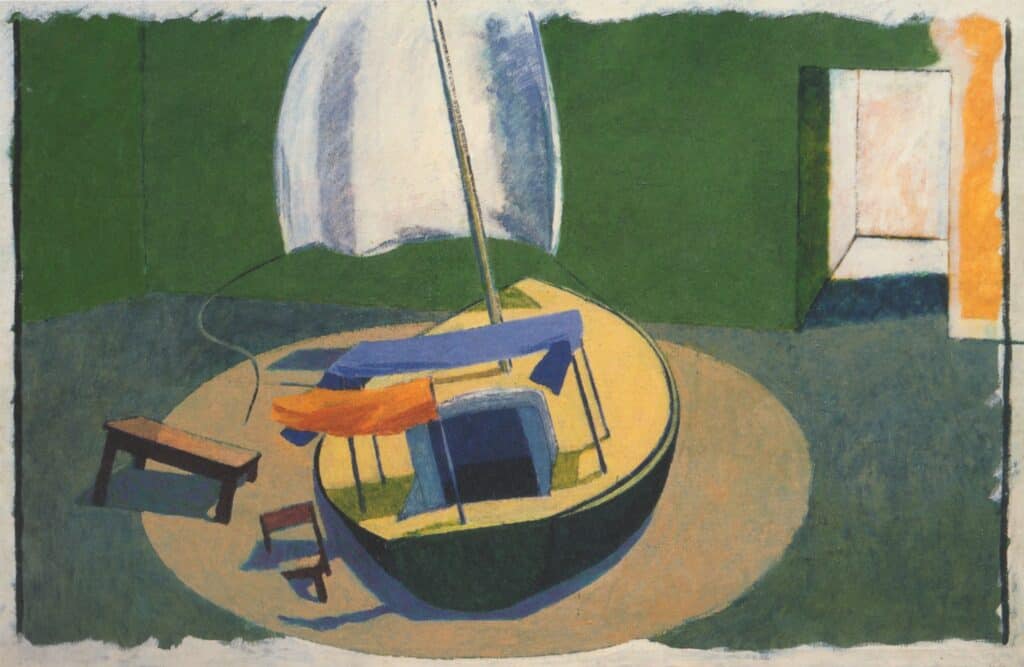 'We are honoured to work with the Estate of Victor Willing, whom I first met as a young gallerist working at Bernard Jacobson where Willing gave several shows in the early '80s. Expressing ideas decades ahead of his time, Willing's emergence as an artist of profound psychological insight echoes his artistic peer Philip Guston's radical turn from abstraction to surreal landscapes of the inner self. Were he alive today, I am certain that the intensity of his flame would have burned just as brightly.'

Timothy Taylor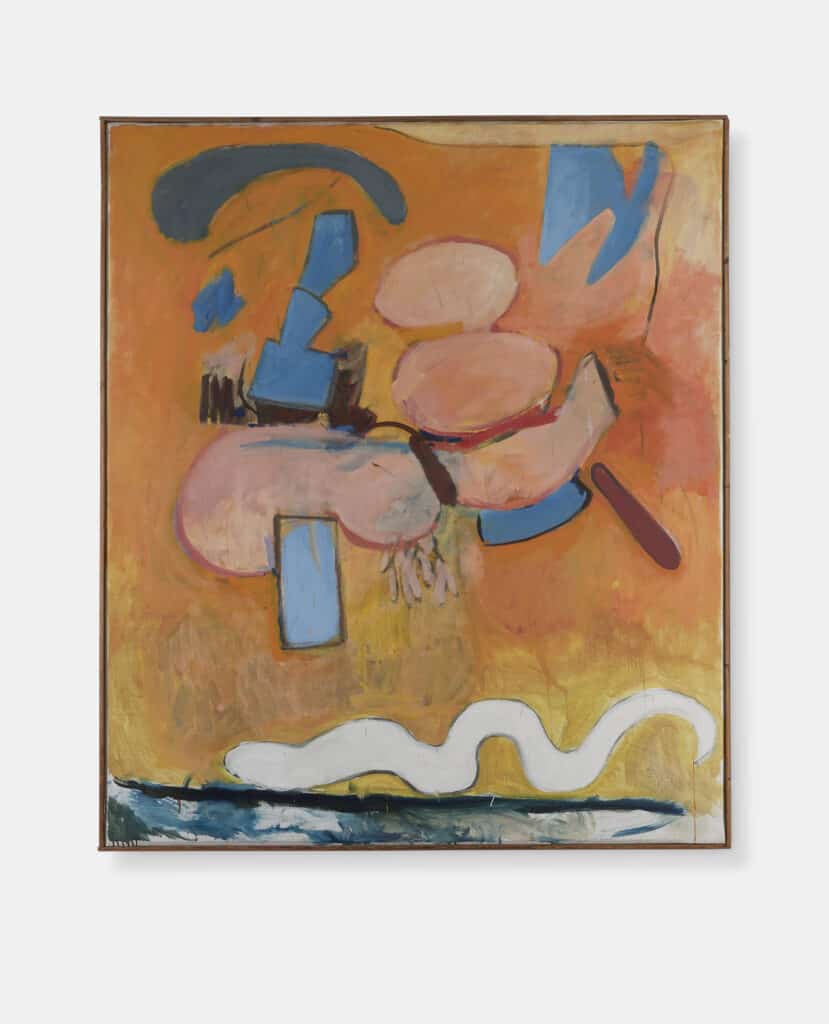 About the artist
Victor Willing was born in Alexandria, Egypt to English parents. After a peripatetic childhood in the South of England, Willing settled in London. He studied at the Slade School of Fine Art in London (1949- 1953), developing lasting friendships with painters including Michael Andrews, Euan Uglow and Craigie Atchinson. Influenced by the artist Francis Bacon, a friend and mentor, Willing began painting figurative nudes with an emphasis on existentialism, developing the fluid lines and densely pigmented brushwork he would use throughout his life.

Following his inclusion in notable group exhibitions at the Institute of Contemporary Art in London that established him as a key figure in the British figurative painting movement, Willing had a breakout show at Hanover Gallery in 1955, leading to his paintings being added to the permanent collection of the Arts Council of Great Britain.

In the early 1950s, Willing began an affair with fellow Slade student Paula Rego, divorcing his first wife to marry Rego and follow her to Portugal after the birth of their first child. The family spent twenty years in Portugal, later returning to London in the early 1970s to seek treatment for Willing's illness of multiple
sclerosis. This sparked a new period of artmaking for Willing, who would sit for hours staring at the wall in his London studio as visions appeared which he then recorded in drawings and paintings until his untimely death in 1988.

His shift in painting garnered considerable critical attention, leading to several institutional solo exhibitions in the early 1980s, Victor Willing: A Retrospective Exhibition 1952-85 at the Whitechapel Gallery (1986) curated by Nicholas Serota; Paintings by Victor Willing at Serpentine Gallery, London (1982) and Victor Willing: Paintings Since 1978 at Kettle's Yard Gallery, Cambridge (1983) and inclusion at group shows at the Whitechapel Gallery (1980); Hayward Gallery (1985) and The Arts Council (1982; 1984).

Notable posthumous solo exhibitions include Marlborough Gallery, London (2000); Pallant House Gallery, Chichester (2008-9); Casa das Historias Paula Rego, Cascais (2010-11); Hastings Contemporary (2019-20); and Turps Gallery, London (2019). His works are represented in prominent public collections such as the Tate Gallery, London; the Arts Council, Oxford; and the Saatchi Collection, London.
Categories
Tags