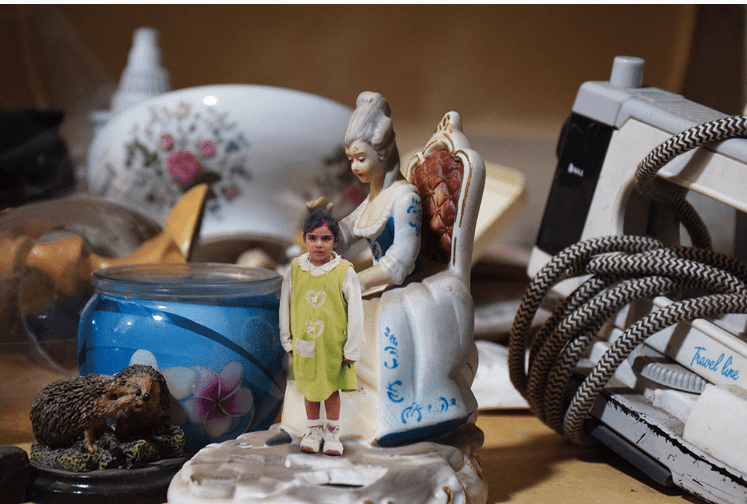 48 artists who draw on the personal and universal narratives of our times are selected for New Contemporaries 2022
New Contemporaries have just announced this year's selected artists for Bloomberg New Contemporaries 2022. Drawing on personal and universal narratives – from complex identities to notions of memory and storytelling – this year's exhibition demonstrates a rich diversity of voices and approaches to making.
The rigorous two-part selection process was headed by a panel of three internationally renowned artists comprising James Richards, Veronica Ryan and Zadie Xa.
This year's 48 artists include final year students and recent graduates from arts institutions across the UK, as well as practitioners on alternative peer-to-peer learning programmes including Open School East, Intoart, The Royal Drawing School, Into the Wild and Conditions Studio Programme.
As well as taking part in the annual touring exhibition, artists will benefit from inclusion in the New Contemporaries online platform and will have access to a range of mentoring, talks, discussion groups and workshops through New Contemporaries bespoke Bridget Riley Artist Development Programme.
"The last two years have brought some profound challenges to our ecology, especially for emerging and early career artists in terms if the support and opportunities that they have been able to access.

It has also pushed social justice issues to the fore with dynamic debates and actions taking place. This year's exhibition presents many artists using art to confront issues of equality – social, race, gender, sexuality, as well as works which revisit history and memory to reimagine the present and future. The result is a survey of art of our time.

New Contemporaries is committed to continuing to find new ways to support the community we serve to ensure that they continue to have a platform for their voices to be heard."

Kirsty Ogg, Director, New Contemporaries
Selected artists for Bloomberg New Contemporaries 2022 are: Sarah Al-Sarraj, Lou Baker, Ashton Blyth, Adam Boyd, Tom Bull, Velvet Butler Carroll/Rudi Blu, Danying Chen, Josh Clague, Eugenia Cuellar, Bill Daggs, Francesca Dobbe, Charlotte Edey, Paola Estrella, Winnie Hall, Hamish Halley, Deborah Hobson, Eva Hopper, Steph Huang, Kneed – Ishwari Bhalerao and Leonie Rousham, Gabriel Kidd, Yun Kim, Sarah Lang, Akinsola Lawanson, Lorena Levi, Rudy Loewe, Catarina Ludovico, Jemisha Maadhavji, Leily Moghtader Mojdehi, Mehmil Nadeem, Abi Ola, Beverley Onyangunga, Ciara Otuokere, Meitao Qu, Bishwadhan Rai, Divya Sharma, Nicole Sheppard, Sherie Sitauze, Katie Surridge, Yukako Tanaka, Kialy Tihngang, Emma Todd, Rosalie Wammes,Theresa Weber, Andre Williams, Dawn Wilson, Zearo and Zish.
New Contemporaries is delighted to partner with Ferens Art Gallery and Humber Street Gallery to launch Bloomberg New Contemporaries 2022 in Hull from 23 September to 27 November 2022. The show will then travel to the South London Gallery for the fifth consecutive year, from 9 December 2022 to 19 March 2023. To complement both exhibitions, New Contemporaries will produce an online platform and a range of digital activities allowing audiences to further engage with the artists' work.
New Contemporaries has held a vital role in the UK's contemporary art scene, showcasing emerging artists who have become the most internationally renowned artists of recent history including post-war figures Frank Auerbach, Bruce Lacey and Paula Rego; pop artists Frank Bowling, Patrick Caulfield and David Hockney; new media pioneers Stuart Brisley, Helen Chadwick and Derek Jarman; YBAs Damien Hirst, Chris Ofili and Gillian Wearing; alongside contemporary figures such as Tacita Dean, Sunil Gupta, Mark Leckey and Mona Hatoum. In the new millennium, we have supported exceptional artists including Monster Chetwynd, Rachel Maclean, Haroon Mirza, Laure Prouvost and Lynette Yiadom-Boakye; and more recently a new generation including Hardeep Pandhal, Joanna Piotrowska, Shen Xin and Imran Perretta have all been a part of the New Contemporaries story.
"Art can help us explore issues related to identity and can bring diverse communities together. We've been proud to support New Contemporaries for over twenty years to help identify emerging talent across the UK and to ensure that this unique community is able to access the structures and facilities to enable them to thrive."

Jemma Read, Global Head of Corporate Philanthropy at Bloomberg L.P
Categories
Tags