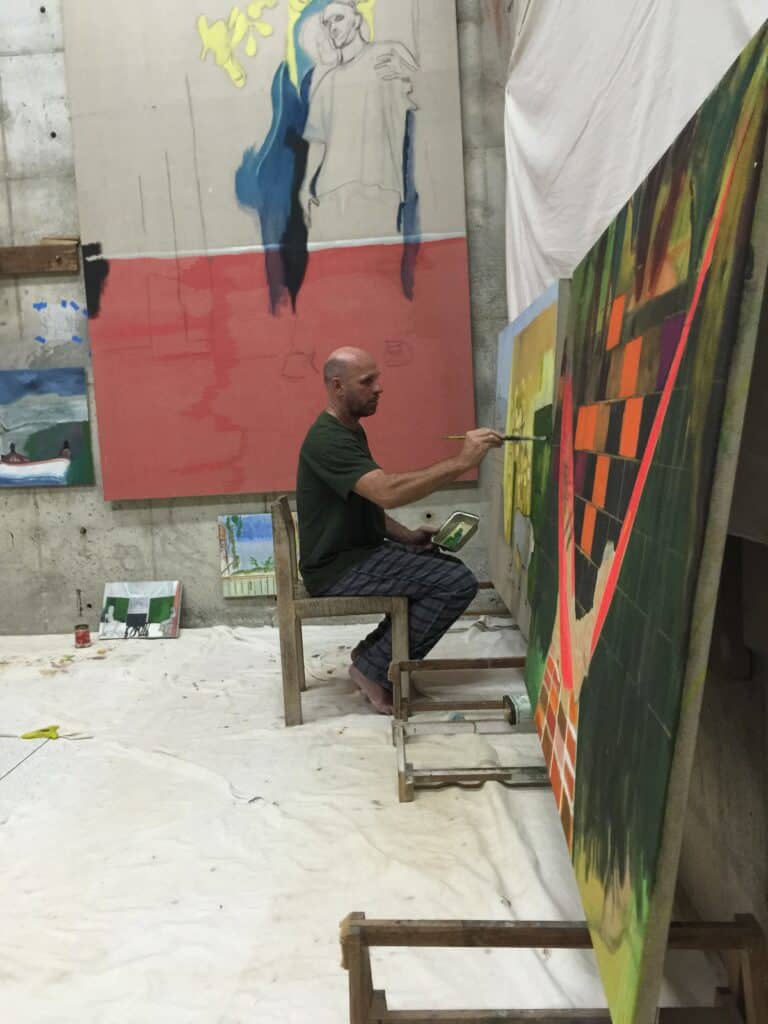 Zermatt is a series of six enthralling Giclée prints on Cotton Smooth Rag, based on original snowscape paintings by Peter Doig and published by HENI Editions in collaboration with Fondation Beyeler. Each print is framed in oak with Optium Tru Vue Acrylic Glass. The application period for the prints opened on HENI Leviathan on 13th June 2022 and will last seven days, closing at 8am BST on 20th June 2022. There are 250 editions plus 25 artist proofs made of each print, priced at $3,000 USD per print.  leviathan.heni.com/zermatt
The painting series was conceived in 2018 when architect, artist and skier Heinz Julen offered Doig his chalet in Zermatt as encouragement for him to paint snowscapes. As such, the Zermatt paintings mark the artist's first return to the subject since the 1990s and constitute Doig's first thematic series of works. Based on the paintings he started shortly after arriving at Julen's chalet and completed in 2021 and 2022, each Zermatt print conveys a new filmic narrative, derived from Doig's experiences in the idyllic Swiss resort town.
Compositionally and conceptually, Doig was inspired by ski posters designed to attract people to the mountains. Characterised by a delicate balance of dynamic skiers and majestic, snow-covered landscapes, simple yet enticing, these images prompted him to produce his own series of painted posters. Zermatt therefore joins Doig's history of making posters, including those made for his Studio Film Club in Trinidad.
Relying largely on memory to construct narratives based on his time in Zermatt, Doig's images draw upon a range of inspirations – from the town's strong religious tradition and the danger of its landscape, to memories of skiing and commuting to the slopes. His view of the resort town was undeniably influenced by Derek Walcott's descriptions of Zermatt in his generative series of poems, The Prodigal, from 2006.
Doig's Zermatt joins some of his most iconic paintings, such as Ski Jacket (1994) and Olin MK IV Part 2 (1995-96), as his newest take on alpine landscapes populated by brightly dressed skiers. As is true of these earlier paintings, in Zermatt Doig interrogates the impact of a snow-covered environment on one's vision. For example, the strange nature of snow is captured in the white speckles that veil Road to Zermatt, a metaphor for the brokenness of memory, while the greenish hue of Couloir 2 recalls yellow-tinted ski goggles.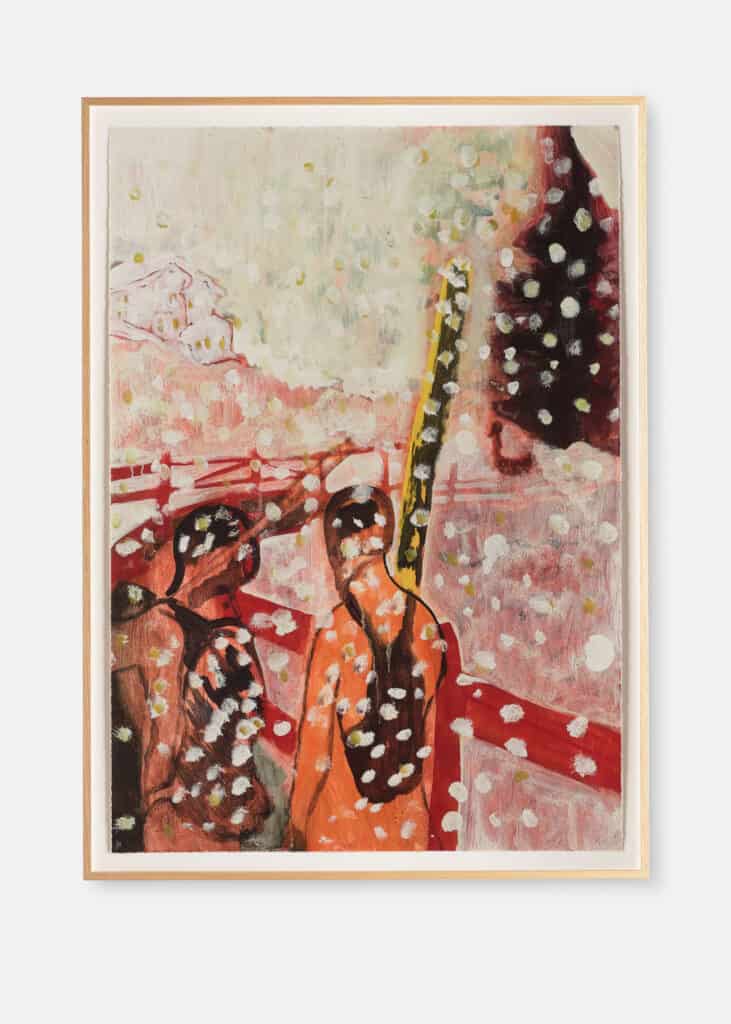 The six Zermatt paintings deemed by Doig to be the most 'poster-like' in size and appearance have been translated here into facsimile prints. Originally conceived as a series of painted posters on paper, the Zermatt paintings take on a new dimension as prints, bringing these images into the format that inspired them, to become so-called 'art posters', and making Doig's dreamlike work more widely accessible.
The Zermatt editions are on display at the HENI Gallery and Fondation Beyeler from Monday 13 June. HENI Gallery, located at 6 Lexington Street, London W1F 0LB, is open 10am to 6pm, Monday to Friday each week. 
Categories
Tags