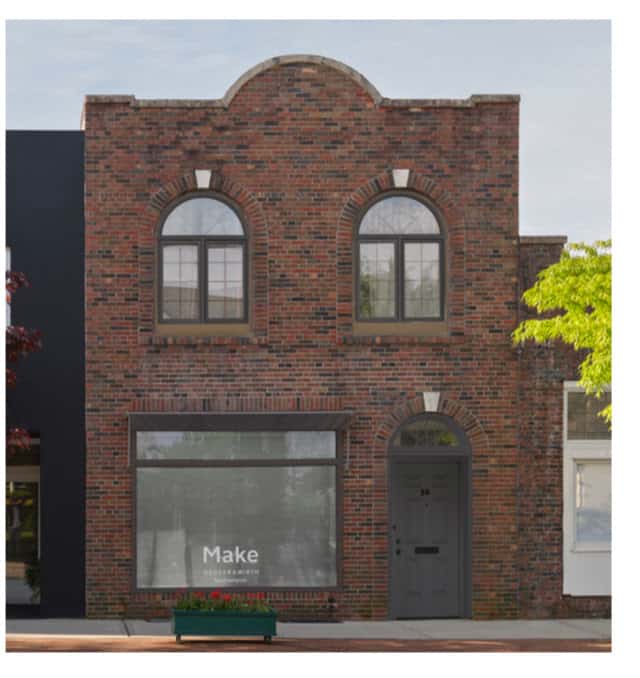 Hauser & Wirth has announced the first US exhibition of the gallery's UK-based initiative Make Hauser & Wirth, which was launched in Somerset, England, in 2018 to present exceptional contemporary handcrafted design by leading artist-makers from around the world. On view from 2nd July in Southampton on the East End of Long Island, 'Of Making and Material' will comprise exceptional works informed by the respective creators' intimate understanding of their chosen materials—from wood, ceramics, and metal to glass and concrete—and mastery of methods rooted in tradition or pioneering new techniques. Together, the objects on view celebrate dedication to knowledge, process, and experimentation.
On view through 10th September, this exhibition reflects a re-evaluation of the aesthetics of craft, highlighting the exceptional creativity and substance of the makers' individual approaches and suggesting the true breadth of art.
Located at 50 Hampton Road, a short walk from Hauser & Wirth's Southampton gallery space at 9 Main Street, 'Of Making and Material' will feature works by Adam Buick, Helen Carnac, Alexander deVol, Florian Gadsby, David Gates, Harry Morgan, Rosa Nguyen, and Mark Reddy. Among the objects on view will be ceramic forms by Buick made in response to landscape and geology; Reddy's hand-crafted spoons rich with symbology; sculptures by Morgan exploring the fragility of glass combined with the brutality of concrete; and the vessels of deVol that spotlight the material properties of wood.
Curated by Jacqueline Moore, Director of Make Hauser & Wirth, the exhibition will be complemented by a two- week on-site residency in August with acclaimed London-based ceramicist Florian Gadsby. From 1 – 15 August, visitors will have the opportunity to observe Gadsby's working process and engage in conversation with him about his processes, practice and vision.
In the coming fall, Make Hauser & Wirth will present 'Selected by Make' in Southampton, an exhibition of functional and decorative works of hand-thrown ceramics and hand-blown glass by both American and British makers. Among the makers showcased will be Derek Wilson, whose utilitarian designs for domestic tableware combine a minimal aesthetic with accomplished craftsmanship and material knowledge; Jochen Holz, whose vibrant, molten glassware and vessels embrace organic, fluid shapes and forms; and Sue Paraskeva, whose fine, hand-thrown porcelain tableware mixes an unglazed, textural exterior with a clear glazed, smooth interior. These expertly crafted wares embody the spirit and narrative of making and the importance and value of incorporating the handmade at home.
'Of Making and Material' will be on view from 2nd July – 10th September 2022, at 50 Hampton Road Southampton NY.
Categories
Tags