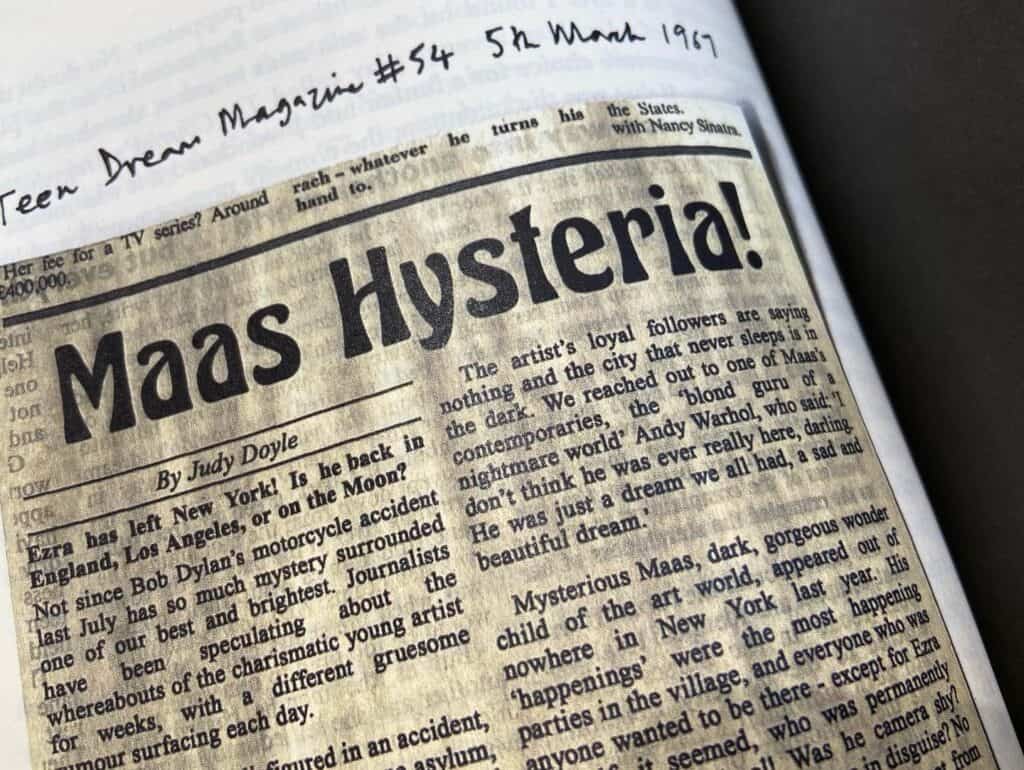 'Nothing is More Real Than Nothing' is a collaboration between artist Hanna ten Doornkaat and writer Daniel James. The reclusive artist Ezra Maas, who disappeared 17 years ago, is the subject of Daniel James's postmodern meta-biography.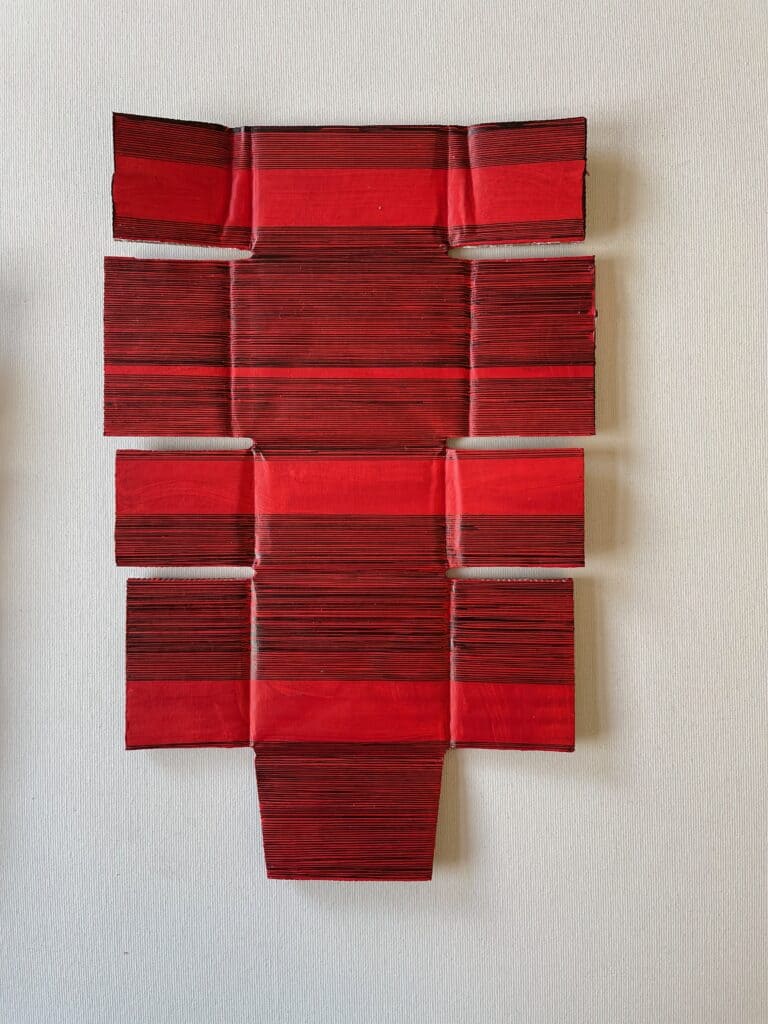 The special edition book with visual contributions by artist Hanna ten Doornkaat has caught the attention of literary critics in The Times, who describe it as, 'ambitious, challenging, beautifully designed… a maze of allusion and illusion.' Booker Prize shortlisted author Graeme Macrae Burnet said the book was 'a labyrinthine metafictional headf*ck and very possibly the work of a madman.'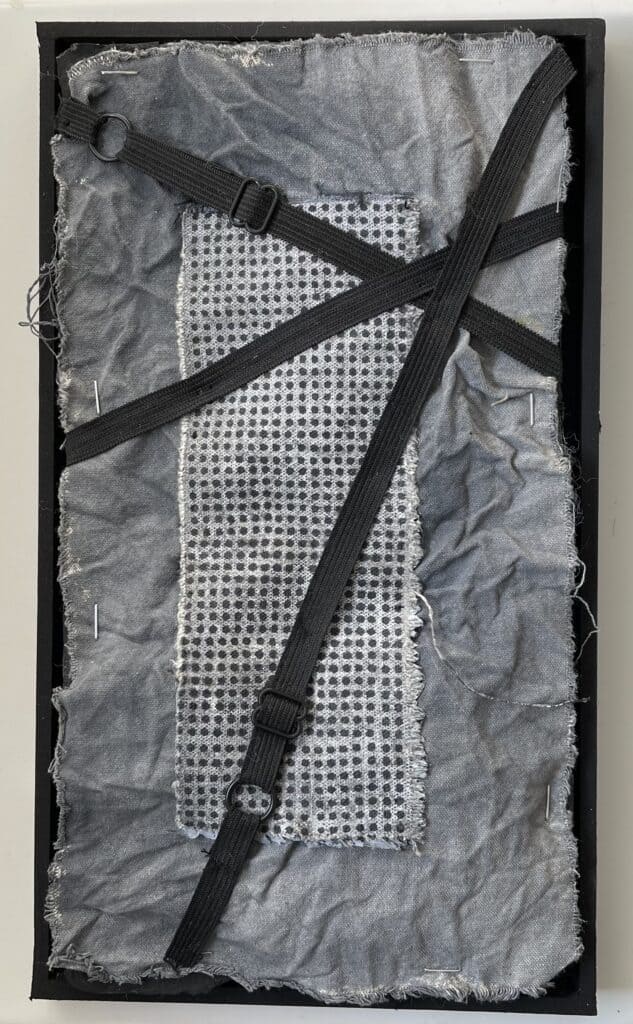 The exhibition takes its title from one of the many references hinted at in the multi-layered textual palimpsest of The Unauthorised Biography of Ezra Maas, which features a narrative uniquely constructed from artworks, photographs, newspaper clippings, letters, official documents, phone transcripts and emails, to create a literary and artistic labyrinth.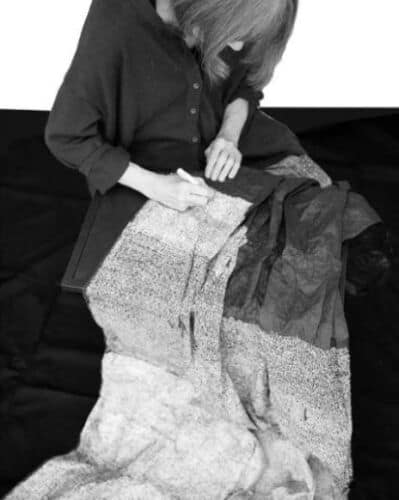 Correspondingly, Hanna ten Doornkaat creates her drawings in many layers, adding and obscuring marks with titles forming the final layer in reference to quotes or ideas that inspired the work. The notion of the line in its relationship to drawing is central to ten Doornkaat's practice who describes her process as a dialogue between herself and the work. In response to the experience of confinement in recent years, her drawings increasingly push the boundaries of form, surfaces and framing. The conversations that begin between the lines become a colloquy of works assembled into sculptural still lives. Similarly, Daniel's book blurs the lines between fact and fiction, life and art, as it explores the nature of identity, subjective histories, and self-mythology.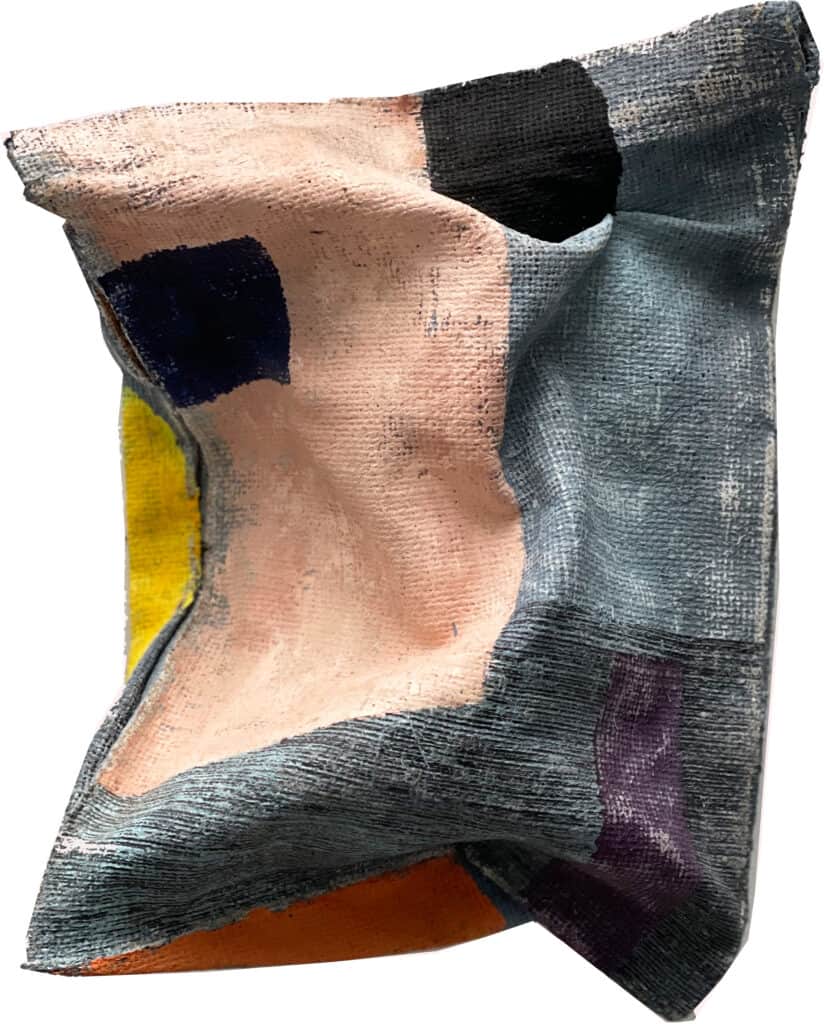 Reclusive artist Ezra Maas, once as famous as Andy Warhol and Joseph Beuys, turned his back on fame and vanished without a trace while working on his final masterpiece. His body was never found. Discover the untold truth about the artist's life between the lines of Daniel James' words and Hanna ten Doornkaat's drawings. The exhibition marks the official London launch of The Unauthorised Biography of Ezra Maas special edition from publisher Valley Press. It is the first exhibition associated with Ezra Maas in more than three decades. Members of The Maas Foundation have been invited to attend the London launch, but have, so far, refused to authorise or acknowledge the new exhibition.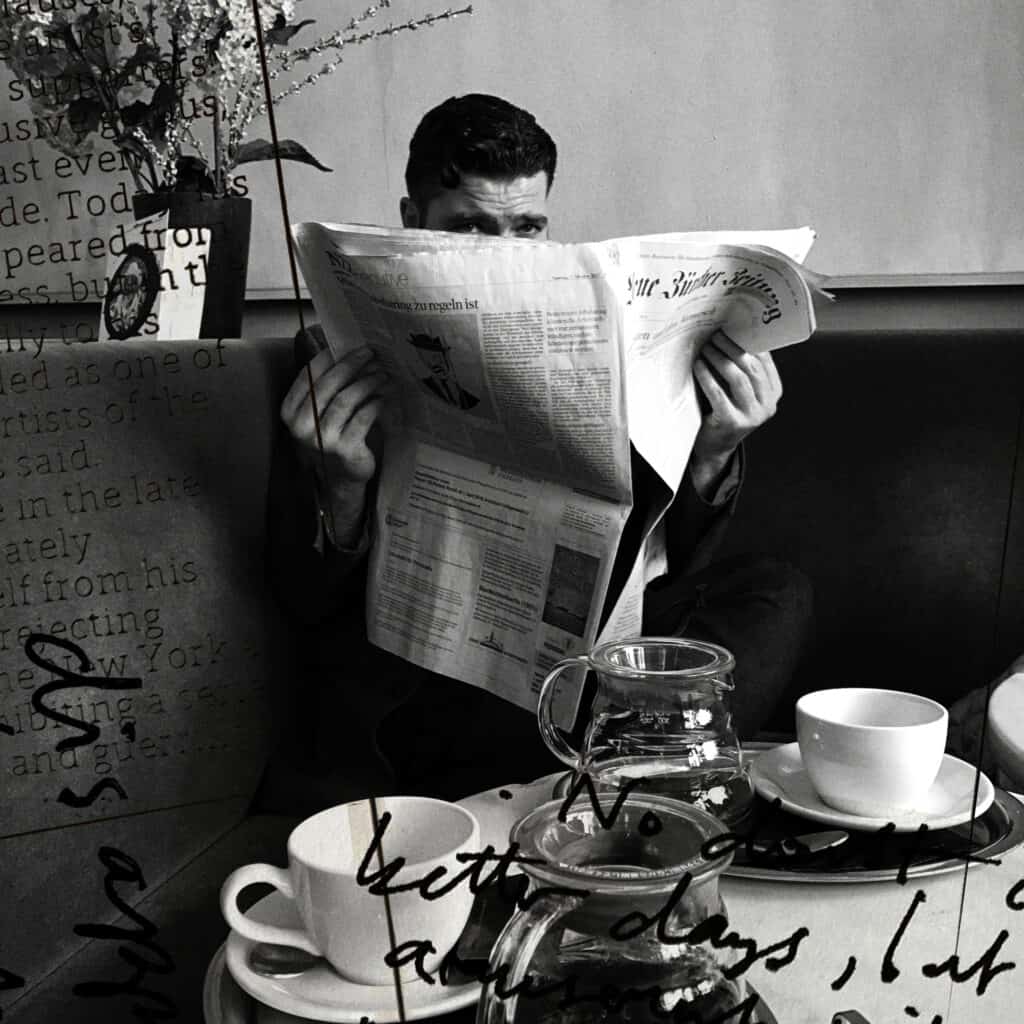 For an opportunity to hear more about the truth and fiction that come together in this landmark, definitive edition, come to the private view of ten Doornkaat's work on Thursday 9th June and join Daniel James for a Q&A and reading on Saturday 11th June. For full details and tickets contact the gallery. Signed and dedicated copies of the new special edition book are available to pre-order from the gallery and can be collected at the scheduled events. 
Ezra Maas: Nothing Is More Real Than Nothing Hanna ten Doornkaat x Daniel James  9th – 19th June Private View + Book Signing: Thursday 9th June, 6-9 pm
Q&A + Book Discussion: Saturday 11th June, 4-6pm GALLERY46
Categories
Tags