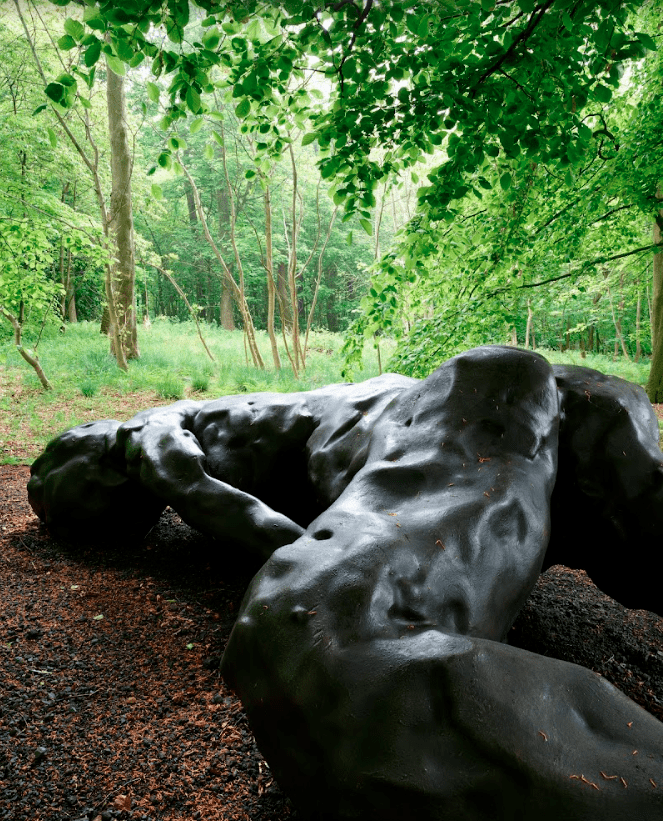 I Lay Here For You, an exhibition of new work by Tracey Emin, CBE, RA opens at Jupiter Artland in Scotland. Set across the galleries and woodland of the sculpture park, this is Tracey Emin's first solo exhibition in Scotland since her 2008 retrospective at the Scottish National Gallery of Modern Art
Tracey Emin's exhibition at Jupiter Artland brings together an extraordinary body of work, with the majority being produced by the artist over the last two years in her studios in Margate and London. Described as an expression of love and hope, Tracey Emin's selection of works for Jupiter address the
power and fragility of the human form.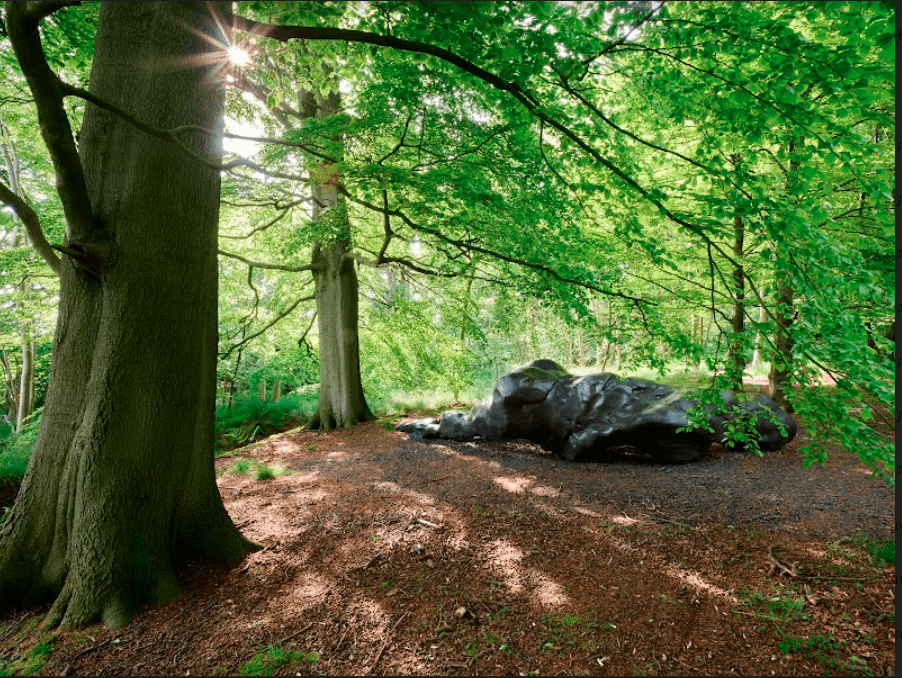 The exhibition takes its title and theme from Tracey Emin's large scale bronze figure I Lay Here For You, which the artist has sited in a woodland clearing on the threshold between a grove of mature beech trees and the surrounding pastureland. This female figure, monumental in scale and radiating warmth lies perpetually in wait. Her body resists onlookers and her gaze is turned inwards towards herself. In the history of female nudes sited in the landscape, this work by Tracey Emin presents a different narrative on woman's place in nature.
Across Jupiter's indoor galleries the image of the artist's bed appears as a recurring motif. In one series, a lithograph of a faintly outlined bed becomes ground on which Emin overlays Indian ink, featuring couples clinging to each other atop bedsheets, whilst others within the series are left almost bare with a lone figure traced out with minimal brush strokes. When Tracey Emin first exhibited her bed (now titled My Bed) at the Tate in 1999, it swiftly became one of the most iconic artworks of the late 20th Century. After the turmoil of last few years, one can't help seeing these new works as haunting images of time spent in recovery and of the bed as a site of refuge and retreat, and yet an enduring message of hope resonates through the work, imbued with the possibility of love returning with renewed intensity. Emin paints spaces where privacy belongs, and across all of Jupiter Artland's gallery spaces, she offers an unflinching look at pain, tenderness, longing and recovery. I Lay Here for You at Jupiter Artland continues until 2 October 2022.
Tracey Emin I Lay Here For You, 29th May to 2nd October 2022 at Jupiter Artland
About the artist
Tracey Emin, CBE, RA is a British artist known for her autobiographical and confessional artwork. Emin represented Great Britain at the 52nd Venice Biennale in 2007 and was appointed Professor of Drawing at the Royal Academy of Arts, London in 2011. She was awarded the honour of Commander of the Most Excellent Order of the British Empire for her contributions to the visual arts in 2012. Tracey Emin's art is one of disclosure, using her life events as inspiration for works ranging from painting, drawing, video and installation, to photography, needlework and sculpture.

Emin reveals her hopes, humiliations, failures and successes in candid and, at times, excoriating work that is frequently both tragic and humorous. In 2020, a major solo exhibition entitled The Loneliness of the Soul, opened at the Royal Academy of Arts, London. The exhibition then toured to the new Munch
Museum, Oslo in Summer 2021 to critical acclaim. This summer, Emin will unveil her largest artwork to date The Mother, a permanent public commission for Oslo's Museum Island.
Categories
Tags