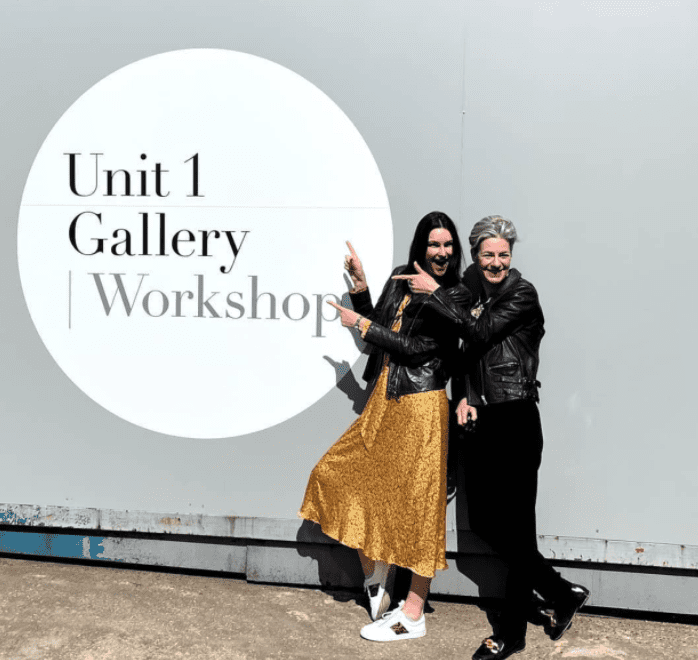 In celebration of International Women's Day, Unit 1 Gallery | Workshop announced an exhibition of works by 20 womxn artists, selected from the Fair Art Fair app by leading industry curators Jo Baring and Beth Greenacre.
This is the second Fair Art Fair-curated exhibition: 'Fair Art Fair Curated II – Womxn'. This show is a physical manifestation of the Fair Art Fair digital platform, with the collection of works being chosen from artists on the app.
Passionate about developing its mission to democratise the art world, Fair Art Fair has partnered with these 2 trailblazing womxn curators, in order to 'Challenge the sector's gender disparity by offering an exciting opportunity for womxn artists to exhibit their work in Unit 1 Gallery | Workshop's prominent London space.'
Jo Baring and Beth Greenacre have searched through the Fair Art Fair app for 20 womxn creatives, utilising their unrivalled industry knowledge and long-established reputations to hand-pick pieces for this group show. This exhibition offers exceptional visibility for Fair Art Fair's womxn artists, turning the journey of discovery into an experiential reality.
Selected Artists: Olivia Strange, Lucy Gregory, Caroline McCambridge, Tess Williams, Emily Gorum, Tamsin Morse, Liz Elton, Anna Lieber Lewis, Madinah Thompson, Ingrid Berthon-Moine, Lisa-Marie Harris, Nilufar Nuthall, Rosario Trillo, Amy Mizrahi, Emily Tracy, Srabani Ghosh, Sophie Goodchild, Elena Saraceni, Victoria Snazell, Jo Chate.
Fair Art Fair advocates for a circular economy. It is committed to being a socially-responsible destination for collectors and promises 0% commission on all app sales for artists. Similarly to its digital arena, the proceeds from this physical exhibition will go directly to the artists, assisting the evolution of their practices and cultivating a community of fellowship.
About The Curators
Jo Baring is an art historian who is enthusiastic about increasing access to art. A former Director of Christie's and the host of the critically-acclaimed Sculpting Lives podcast, she is currently the Director of the Ingram Collection. Jo is a trustee of arts charities The Artists Collecting Society and ArtCan, and a Fellow of the Royal Society of Arts. She also acts as an arts mentor and is a board member of Women of the Year.
Beth Greenacre is an experienced curator, advisor and consultant working with private and corporate collectors, as well as commercial and not-for-profit organisations. She has more than 20 years' art market experience, specialising in International Modern, Post-War and Contemporary Art. Beth is the curator of AllBright, the leading career network for women to connect, upskill and supercharge their careers through physical and digital spaces.
Categories
Tags