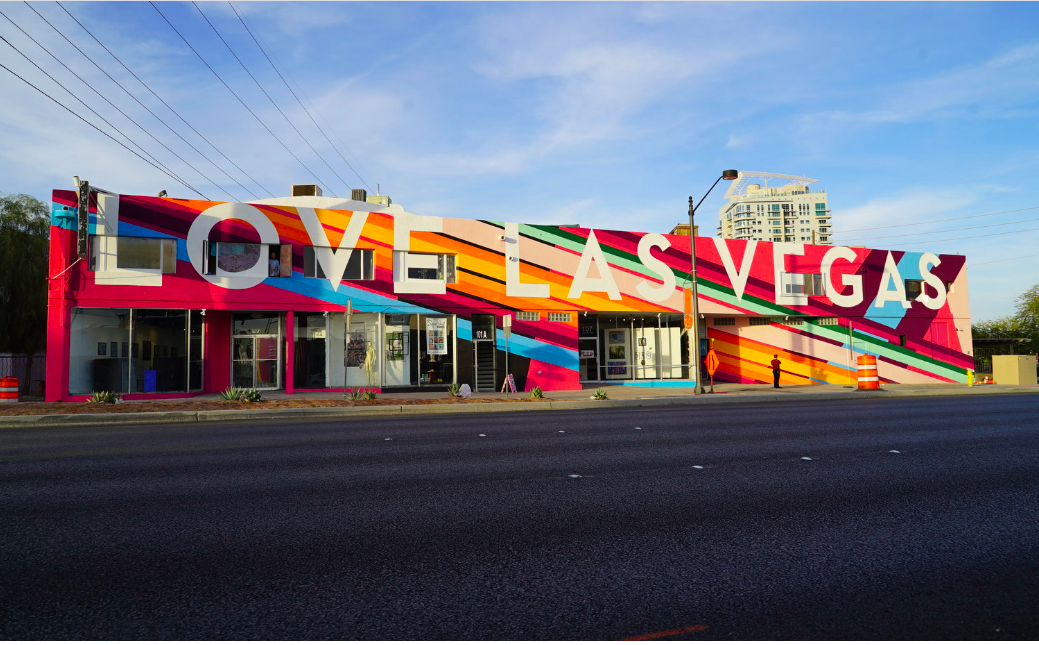 There's a reason Las Vegas is dubbed as "Entertainment Capital of the World," and it has much to offer tourists and residents alike, from world-class eating and shopping to award-winning entertainment. It isn't easy to know where to begin with all the new Las Vegas attractions that are springing up all the time. With all of this list of 10 new things you can do, though, you're in good hands.
#1. Visit the Strip and Las Vegas Boulevard
The Strip, the 2.5-mile-long significant portion of Las Vegas Boulevard that spans from the city's northeast to southwest, is the place to be. Large entertainment complexes, many themed, line the streets of Las Vegas, and these are the sights that most people see when they think of Sin City: show venues, plush hotels, and world-class cuisine.
Walking the Strip in Las Vegas should be a must activity for anybody visiting the city. It's especially stunning at night because the city is bathed in a rainbow of neon lights. Everything about this region is a sensory overload. As a general rule, the fabulous Las Vegas extends from Mandalay Bay Hotel until Treasure Island Hotel. As a rule of thumb, stay on or near The Strip to get the most out of your vacation.
#2. See an Iconic Show You've Never Seen
In 2021, Vegas performances were set to be returning with a vengeance, larger and greater than ever before. Gwen Stefani, J. Lo, Celine Dion, Michael Jackson, and Carrie Underwood are just a few of the artists kicking off or extending residencies on the Strip throughout the year alone.
Prepare to be astonished if you've never seen a vintage Vegas magic performance! Some very well magicians are David Copperfield and Criss Angel, whose live presentations must be seen to be believed in the downtown arts district. There's usually always a touring artist or concert in town in addition to residency and hallmark performances such as the Cirque du Soleil.
#3. Reaping the Benefits of the Free Attractions in Las Vegas
Many free activities can be done in Vegas at the moment. Observe the fountain show on the Bellagio's 8-acre lake. Spectacular water and light show synchronized to music every 15 minutes at the park's fountains. Also, did you know that Las Vegas is home to an "active" volcano? At night, the iconic volcano at the Mirage is a spectacular sight to see. After dusk, the hourly shows begin.
You may take the free Nevada Desert Oasis Club shuttle to Fremont Street Experience, just north of the Strip. Casinos, stores, live entertainment, an awe-inspiring zip line and a light display like you've never seen are all part of this unique corridor. Everything is free, too.
#4. The Linq's High Roller Ferris Wheel at Las Vegas Strip
In terms of height, this High Roller Ferris wheel seems to be the tallest in the world at 550 feet. One complete rotation takes around 30 minutes. Allow yourself plenty of time to enjoy the breathtaking vistas, particularly at night, of The Strip and its environs. It is possible to fit approximately 40 people in each cabin. If you're unsure about where the High Roller is, it's at the very end of Linq Lane.
#5. Try Playing New Online Casino Games
Blackjack or video poker fans will be pleased to know that Vegas offers the best US Casinos that offer a wide range of options, such as the Caesars Palace. Many multi-state progressive slots are also available, as are the Real-Series Slots from Real Time Gaming.
The Central Dispute System (CDS) has recognized this casino as fair and safe, which means a reputable third-party auditor has examined it. These Las Vegas casinos also provide access to seven-figure jackpot slots. Enjoy any one of the casino floor games from Las Vegas USA Casino, and you'll get a whopping $10,000 in free cash.
#6. Experiential Tour of Fremont East
Fremont Street, a pedestrian-only area in the heart of historic Las Vegas, is full of exciting attractions. Five blocks of Fremont Street are illuminated by a sky of LED lights which change colour and pattern as you travel under them.
In what is called the Fremont Street Experience, a spectacular display of music and light takes place every night above the streets of Vegas. Outdoor performances by street performers and other forms of entertainment are typical in this neighbourhood. Downtown Las Vegas' Fremont Street is only a few blocks from the famed Strip.
#7. Drive a Luxury Car around Las Vegas
Luxurious automobiles are an essential part of Las Vegas, so we simply couldn't avoid discussing them. There are so many alternatives to choose from a Royalty Exotic Cars that you won't be able to narrow it down to just one. Don't overdo it with the speed while you're having some fun with these vehicles on the Las Vegas Motor Speedway!
#8. Gondola Rides at Venetian Hotel
Vegas' Venetian Hotel is right near Treasure Island on The Strip. As among the city's most outstanding resorts, it offers a wide range of exciting activities for visitors to enjoy. The retail centre's interior is decorated to seem like Venice with its azure sky, canals, and gondoliers. The Rialto Bridge and the Bridge of Sighs, among many others, are re-creations featured throughout the Casino Hotel.
It's a great way to observe the complex from the water. Passengers may board a boat outside the Venetian Hotel and be escorted by a charming gondolier across the hotel's retail arcade by the gondolier himself.
#9. Helicopter Tour of the City of Las Vegas
Take a helicopter flight above the city of Las Vegas experience or the Grand Canyon for a bird's eye perspective. Visitors to Las Vegas may take helicopter rides over the city and the Strip and maybe as far away as the Grand Canyon.
The surrounding terrain and one of the most beautiful and well-known natural features in the United States may be seen as well, making this an excellent option for those with limited time. A Grand Canyon West Rim Luxury Helicopter Tour is a perfect option if you have the time and energy to explore the whole day. You'll visit the Strip, Hoover Dam, Lake Mead, National Park, Red Rock Canyon, as well as the West Rim of the Grand Canyon on the three-hour tour.
#10. Become A Sniper for a Day
Ever wished to be just like the leading character in an action movie, shooting about and never missing? You can put your shooting talents to the test in Battlefield Vegas! Everybody, including novices, may participate. That being the case, what are you still sitting there thinking about?
Categories
Tags