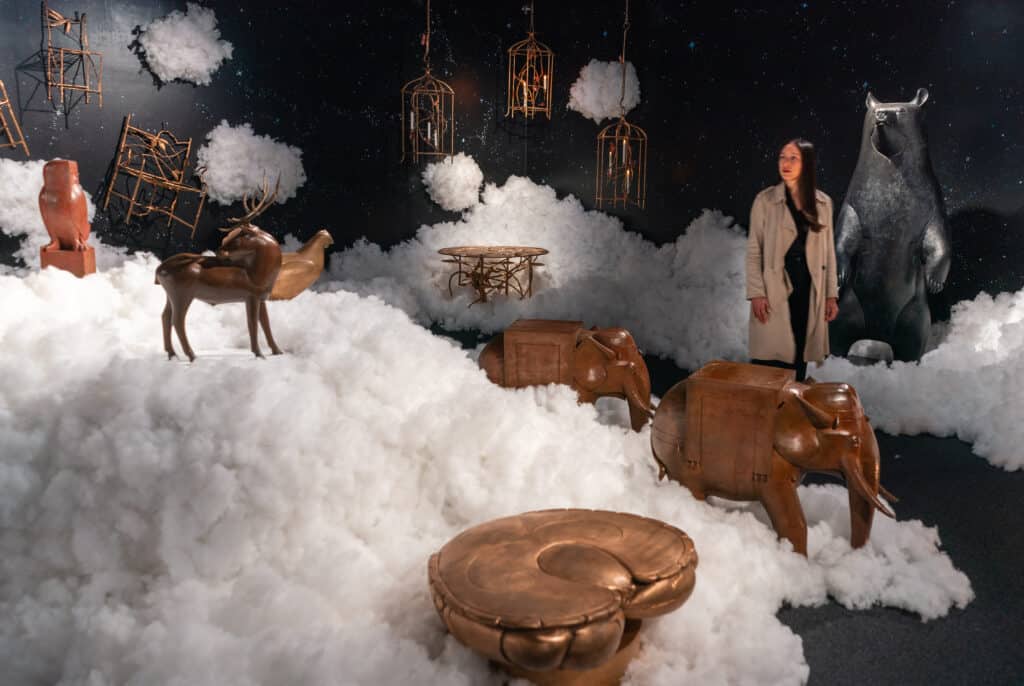 Ben Brown Fine Arts has opened Les Lalanne: Makers of Dreams, an extensive survey of the work of the late legendary French artistic duo François-Xavier and Claude Lalanne – known collectively as 'Les Lalanne.' Choreographed by famed Italian designer Manfredi della Gherardesca, this unprecedented body of over 100 works includes some of the most known pieces to date and will create a Les Lalanne magical menagerie spread across the iconic Mayfair locations, Ben Brown Fine Arts and newly opened Claridge's ArtSpace. Works include a life-size hippopotamus in blue resin which opens up to reveal a full bath suite, and a superbly detailed cabbage atop whimsical chickens' feet.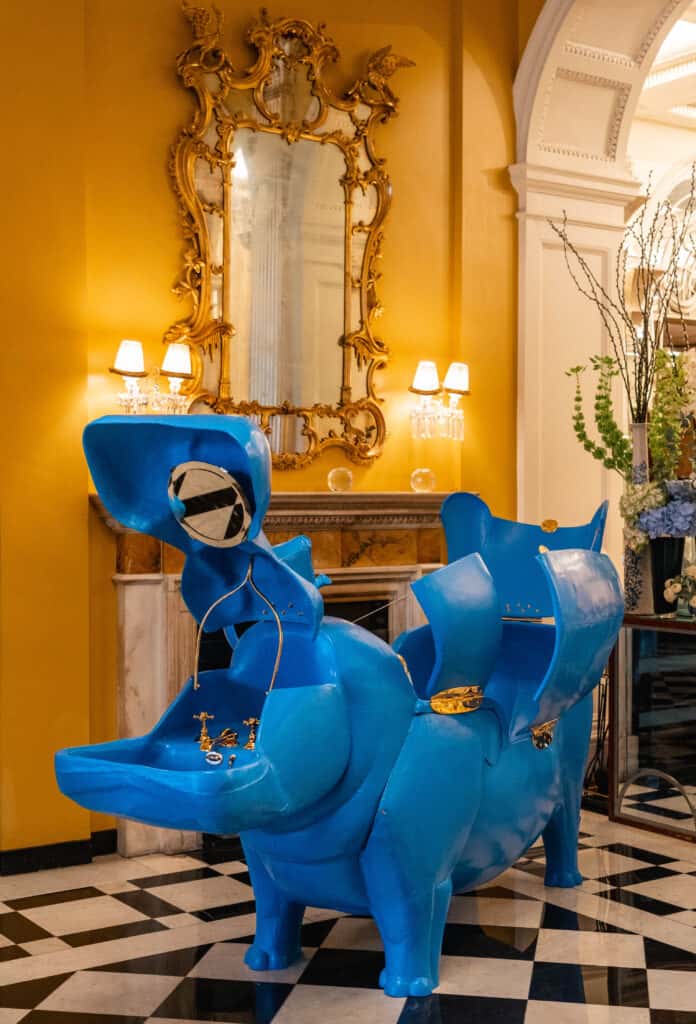 Ben Brown Fine Arts has exhibited the work of Les Lalanne for nearly two decades, yet this will mark their first show at the gallery following Claude's passing three years ago.
The enduring appeal of Les Lalanne lies in their playful ingenuity, taking inspiration from nature and creating from it a world of fantasy. Their works blur lines between functional design, fine art and the decorative arts, and are always suffused with surrealist associations, a characteristic wit and timeless elegance. Following the recent Les Lalanne exhibition at the Château de Versailles as well as the major retrospective at the Museé des Arts Décoratifs in 2010, this will be the most extensive grouping of major sculptures by the duo to be shown in a gallery setting. The exhibition follows on from record auction results last year at Sotheby's Paris, where the sale brought in €79.3 million ($92.6 million) on a high estimate of just €14.5 million ($16.76 million)—more than five times above the expected total (of the 81 lots, 96 percent sold above their high estimates, and 20 topped the €1 million ($1.15 million) mark).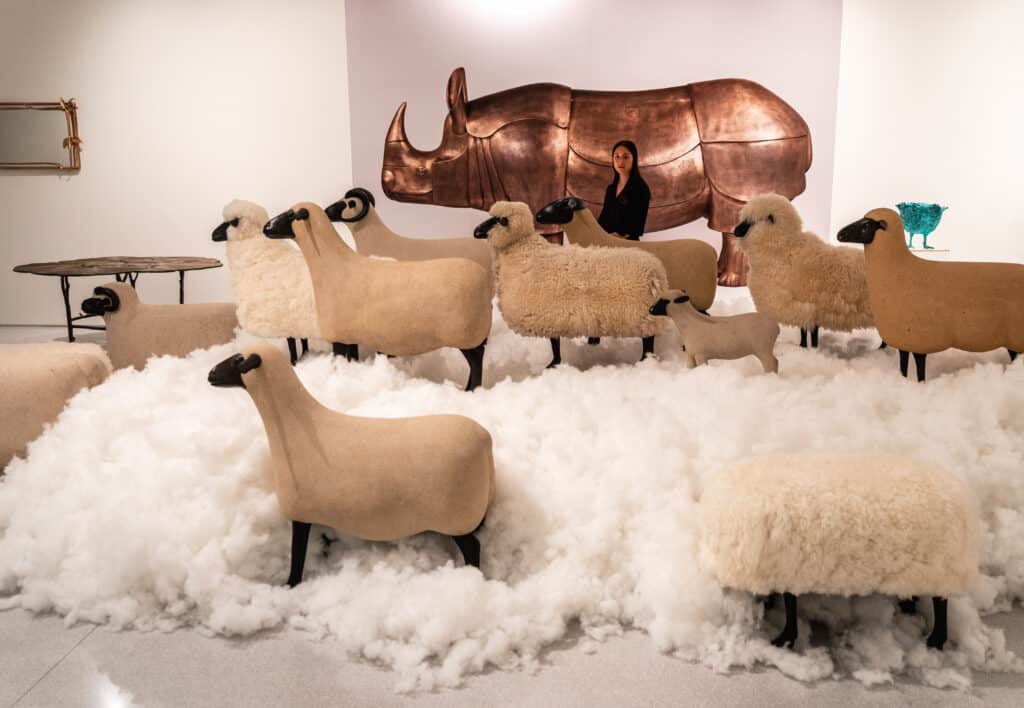 Throughout the decades, the work of Les Lalanne has continued to be collected by some of the world's finest fashion heads and design aficionados – from the preeminent French designer Jacques Grange to pioneering couturier Azzedine, Tom Ford, Yves Saint Laurent, Peter Marino and so many more – including, recently, Kardashian matriarch Kris Jenner. French President Emmanuel Macron famously described the work of the duo as a mix of the "dreamlike madness of fairytales and the sublime disorder of nature."
Exhibition highlights include:
Claude Lalanne's never previously exhibited Lit Hibou et 2 Tables de Chevet – a bespoke bed and two side tables commissioned for a collector.
François-Xavier Lalanne's Sauterelle Bar – a bar constructed in the form of a grasshopper. This is one of only two examples, with the other version being kept in the Royal Collection as a gift to Queen Elizabeth II by the French president in 1972; this is undoubtedly another one of his masterpieces and has rarely been shown publicly.
Four iterations of Claude's surrealist Choupatte will be presented with its superbly detailed veined cabbage leaves atop whimsical chickens' feet, with sizes ranging from a tabletop piece to a towering 180cm sculpture.
François-Xavier's ingeniously functional Hippopotame I, a life-size hippopotamus in blue resin which opens up to reveal a full bath suite.
The artists' collaborative work Pomme de Ben, for which Claude created the oversized apple on which rests François-Xavier's monkey. This piece was named after Ben Brown, Founder of Ben Brown Fine Arts.
Categories
Tags