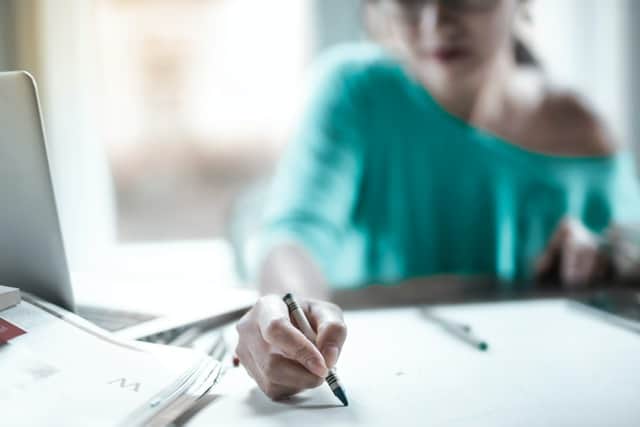 Wherever you're designing pictures for Betterwritingservices, crafting various graphics, putting together collages, painting, or doing any other creative work, you are most certainly going to have to write an artist statement. Should you do it well, you'd manage to get the audience to expect your work with excitement. It also presents you a way to connect yourself to the viewers and offer them a glimpse in the relationship between you and the art you're making.
So, when there is an event that requires you to create an artist statement, you'd do well to prepare beforehand. This will guide you in giving the crowd a way to understand the significance of your writing and connect with it on a deeper level. That is why today we'd like to show you how to craft an artist statement, no matter whether the topic is photos related to college paper writing site, pictures of the nature, paintings of people, or everything else in between, above, and below.
What is That?
The artist statement is a short paragraph used to describe the art you are making and the reason behind that. It allows you to add more depth into the connection between you, your art, and the viewer. It will also give you the chance to get to know yourself better and your inherent reasons of getting into art.
Brainstorming
In the first moments of writing an artist statement you'd need to do some brainstorming. It's not that easy to craft clear and concise paragraph that grasps the attention. Due to that don't instantly go to writing full sentences. Rather, start in a slightly different way that will allow you to present yourself and your art much better.
At the start, gather what you've made in one space, be it digital or physical. Dedicate some time to taking a long, hard look at it. What kinds of similarities and differences can you see? What kind of images and motifs you are viewing? Think about your art in general, not only a given photo, collage, or picture.
Describe your work in some adjectives, including such about visual and tonal representation. Stay away from jargon. Use simple and meaningful words. Try to write out the things that stand out the most and matter to you the most.
Next, consider what emotions do you want to provoke in the audience. Your intent may not be the driving force behind the actual reaction in the public but it's still something of importance. Especially the artist statement is a mean of targeting the audience towards the idea you wish to provoke.
Now, Let's Get to Even More Work – No Worries, It's Not That Scary!
Okay, after you've gotten through the brainstorming stage, you have some description of your art. But those are words. They need to be put together in a bigger picture. To do so, you need to follow a basic structure that is the heart of the artist statement. The three main elements in this structure are the questions of what, why, and how.
The first place is the "What?". Here you need to first mention the medium in which you work. That can be videos, paintings, sculptures, graphics, other visuals, etc. It's quite a basic fact that is sometimes neglected but is actually important. Keep in mind to include that in your artist statement.
Now comes the "Why?". Don't go too overboard here. Think about the brainstorming process, consider also conversations you've had with people before concerning your art. Why are you exited about doing art. What does the art give to people, what does it provoke in them? Influences and inspirations can be mentioned. Still, don't dive into the history of your art journey and details about the journey. Make sure to be confident, bold, and honest.
Last but not least, the "How?". This doesn't need to be always included. It's mostly important on processes of art creation that are unique in their method of creation and it's better for the audience to know them. It's used when you cannot convey the process with images. If you need to put such a part, make sure to be quick and on the point. Remember, we're talking about unique processes here, not collages or simple differences in your way of work.
The Audience
When you are doing an artist statement, you are going through a creative process in itself. As all creative processes, you need to consider the audience. There is a difference between crafting one for a visual presentation of your art in front of a small group of people, a bigger group of experts, or a commission for a grant. So, keep in mind who are you writing for and be sure to avoid simply using a copy-paste for all your statement. Rather, you can create a draft that is used as a basis for differently targeted statement and switch and polish it up a bit according to the audience you are presenting it to.
Conclusion
Of course, it sounds simpler than it is. Especially if you are writing your first artist statement now. But it can be done and it can be done with a huge success. Remember, art is more than a process, it's a state of being and, as such, can be hard to describe. Your creations may be so deeply part of you that you just feel them but cannot put them into words. If you find yourself in this situation, consider how you've described them before to friends and family members. This is going to help you come up with good "Why?" which is the main part of the statement.
So, we hope that in the end of this article you've got more answers than questions. Sure, we cannot cover each and every thing that may come about when you are crafting an artist statement. But we tried to present you with the main know-how of going through this process and coming up with a great end product that is going to allow your audience to experience your art better.
Categories
Tags