Radio Presenter, DJ & Writer, Maria Hanlon chatted to Digital Artist and Radio Show Host Pritpal Ajimal ahead of his exhibition Lines #1 taking place this week (31st March-1st April) at Above the Clouds.
Maria: The pieces in your exhibition are directly related to Indian Classical music, why did you choose to merge these two art forms together?
Pritpal: With Indian arts in general, everything is interconnected. So whether you're a painter, a sculptor, a dancer, musician or whatever else, it's all interconnected.
I work with the tools that I have. When I was 13, I began to learn how to play sitar. And so when you start playing that instrument, normally you think it's going to be a really easy thing to learn, just learn the instrument and that's it. You need a basic ability to sing as the music is taught in the oral tradition, you also need to learn about rhythm cycles as rhythm forms the foundation of all the improvisational passages you undertake, it's complicated but you don't realise until you get into it for a couple of years, how many different strands you need to learn.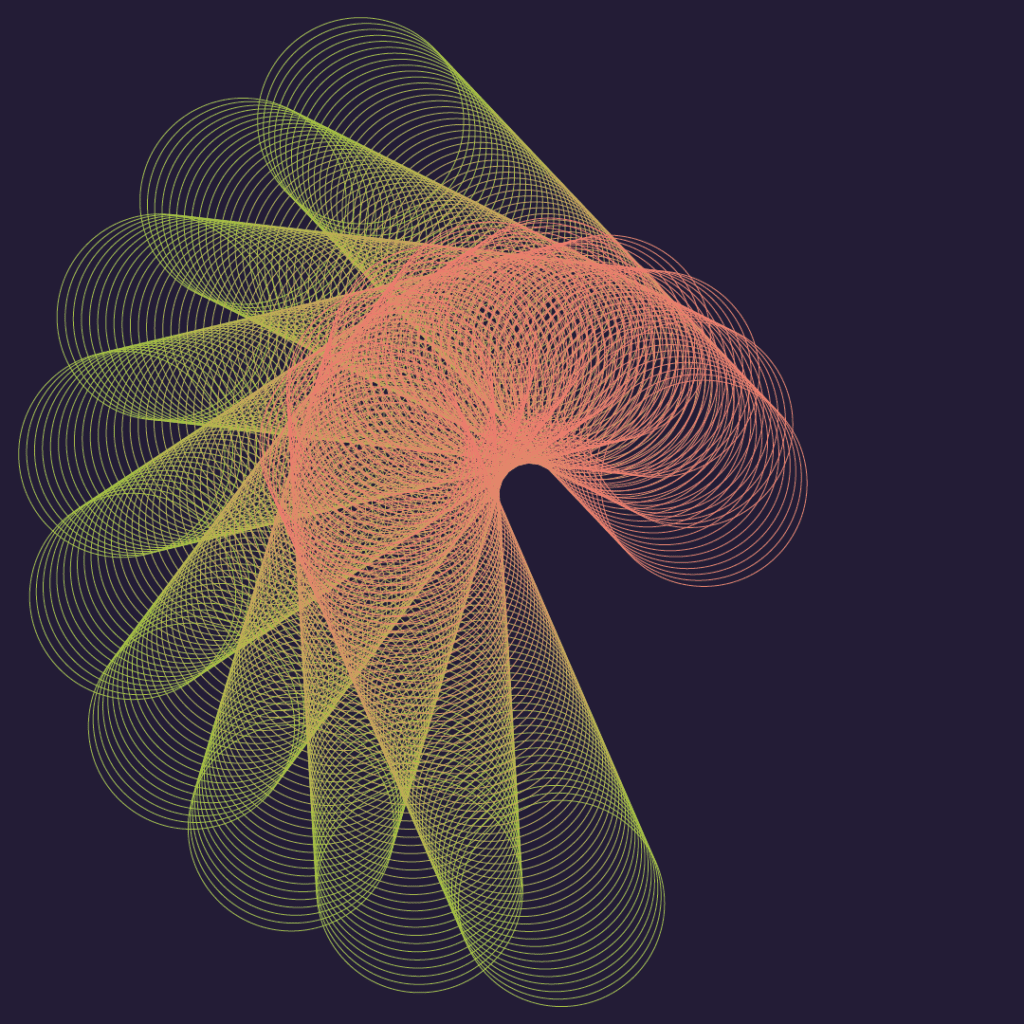 What you're trying to achieve when you're playing an instrument is basically to emulate a vocal rendition of a composition, it all comes from the basics, which is singing, which is seen as the highest form of 'instrument'. 
So from that basis, around four years ago I sat down and thought I've been doing so many different things for clients but I've never done anything for myself. However, I need to have a subject that I can explore, but I understand and feel comfortable with.
So I thought, one of the basic exercises of Raga Music (indian classical music) is that you take something really simple and then you have to be able to elaborate and embellish that phrase using rhythm beat variations. So if it's something that goes 1-2-3-4, you can tweak different areas. So instead of it being 1- 2 – 3 – 4, you got 1 – – 2,3 – 4; all of a sudden you've added some drama with pauses, speeding up and slowing at certain points.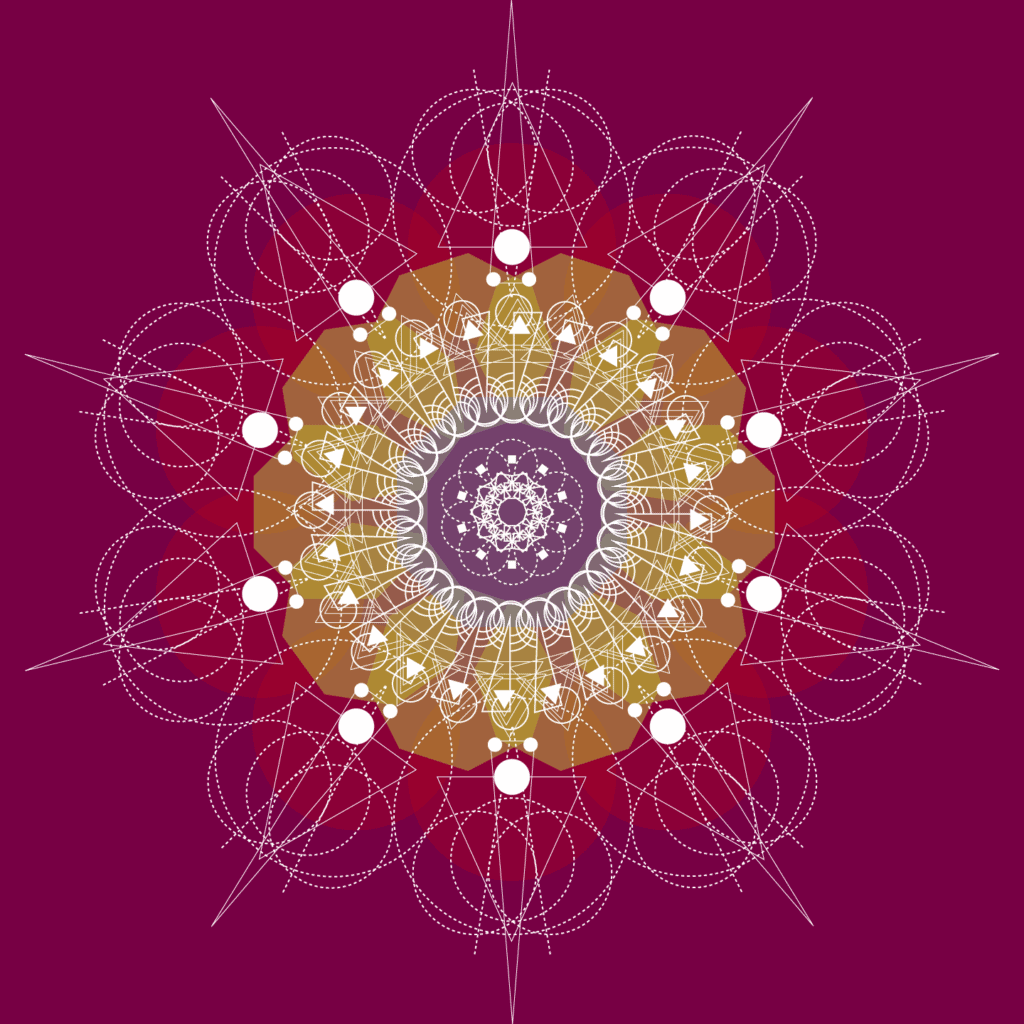 When you're learning all of these skills and concepts, there is a procedure of repetition to correctly understand everything that you are being taught; through that process, you become comfortable with techniques and ideas to then start experimenting with the way you embellish phrases or by changing the timing, rhythm, the emphasis and inflexions on certain parts. I've taken these experiences and depicted them visually using the repeated geometric lines to map the process of going from simple to complex building on each attempt, the use of colours on the lines themselves as well as the background to colour and inform the drama of that particular phrase.
You have a radio show called 'The World Is Sound' on Voices Radio that has been super successful even though you're only 2 shows in. Could you tell us what your radio show is about?
I've noticed that there's not really that much attention paid to Raga Music (Indian classical music). I think mostly it's been down to the fact that it's a subject that if you don't really know much about it and you haven't been given any kind of introduction or layman's dummy's guide to it, then you just go in and think what's going on? So I thought it would be nice to have some kind of vehicle to be able to get people listening to it and introduce them to all of the different aspects.
It has a really, really rich heritage as well, dating from the start of civilization in the Indian sub-continent and the northern tradition has been influenced by Mughal Empire, the other interactions with people passing through the various trading routes, to the modern-day tradition influence by the many different regions in India, Pakistan, Bangladesh and Kashmir that have got their own type of flavour for what they do with the instruments and with the music. Also, I think once you gain that knowledge, then you start researching the scene yourself and discover the superstars of this music. And it's hard to enter a new scene, in essence, its spiritual and devotional music. It needs to be shared, and it needs to be packaged in a way where it's easy for people to understand and follow.
Were you expecting the radio show to have the reaction that it did?
No, not at all. I thought I'd be happy with a couple of people tuning in, at least that would have been a nice start and then I could develop and become really professional by, you know, 10 episodes or something.
But it's almost been a crash course for me because I've had to do really well in just two episodes and the amount of attention that it's received has been absolutely amazing and not just from friends and family, from colleagues and people in the music industry too. To get comments from people like Mr Scruff, Charlie Dark and Coco Maria is just like, wow, this is really mad.
Your sister's a musician and you played a track of hers on your radio show. Were you both musical growing up or did this love for music develop later in life?
We listened to a lot of Bollywood film music, and in the Gurdwara every week we'd hear the traditional sikh hymn music and a lot of Bhangra too. But then on top of that, my Mum and Dad both loved Elvis and everything that was on the radio too. So, I grew up listening to lots of influences from Radio 1 and 2.
Then when the opportunity arose to learn an instrument I was like, yeah, why not? I've been to piano classes, but then you need to have a really decent keyboard or a piano at home to be able to practise. So it's a little bit inaccessible if you haven't got those things.
Let's go back to the digital art side of things. What about digital art, how did you get into that?
I'm a Graphic Designer, so I've been making illustrations for ages and ages, but I never had the belief that I could make something that people would want to buy. Also, when you're working for others, you've got to carve out the time to be able to do something for yourself. It got to the point where I needed a creative outlet that client work didn't allow.
I can't even imagine where you would start with making one of your pieces. Could you talk us through the process from start to finish?
Usually, I'm listening to some sort of music and it's one of those things where I just stop thinking and start feeling more than anything else. It's almost like, you know, when you do those drawing techniques where you don't even bother thinking or looking at what your pen is doing, you just let it go and do its own thing. Well, I do a similar thing, but it's on the computer with a graphics tablet, and then it's just a case of sitting down and going.
Next, I choose colours and you intuitively know what's going to work and how it's going to feel. I try to use a really constrained set of tools, so I do it all in Illustrator and I try to make sure that I use basic tools such as the basic lines, circles, triangles, squares, all of the shapes that you normally get. Then it's a case of how do I break this and turn it into something else. After that,  I join everything together, so it feels like it's moving, dynamic but it's not moving at all.
Yes, that's exactly it! It feels like you can keep looking at it for ages and it will always look slightly different or you'll spot something new each time. Going back to the colours you choose, how do you decide on them? 
I mean, sometimes I do everything in one hit and it's just like, really disappointing that the process is over so quickly, because it's so fun. And other times, you've got to work a little bit harder to make the colours work. It's not even that they've got to complement each other, they've just got to feel right. Depending on the music, sometimes you want to have something that's totally contrasting against each other and doesn't work because then it evokes the emotion that you're going for.
And sometimes you want something complimentary, so it just eases you in. So, it's always just playing to be entirely honest. I really enjoy the fact that it's really nice to be able to just sit down and have no pressure about what it's going to turn out like. It's just a case of what you're hearing, what you're feeling and what the vibrations are that you're getting from your head?
I would like to eventually make sure that these get turned into prints that are really, really, really large. When you go to the Tate Modern, they've got the Roscoe room and you can just sit there for the entire day. It evokes some kind of feeling and mood that just makes you go wow.
Your work is so unique, apart from music, what else inspires you?
I get inspired by pretty much everything. I actively go out to find all kinds of different things to appreciate. I really admire craftsmanship too, whether somebody's making a pot or plates, it's just like, wow, look how they did that.
My mum was a seamstress, so she used to make all kinds of Indian suits and outfits. She was a really big influence because every time she made a suit, it was in a different way, a different style, a different type of fashion.
She'd take me with her to material shops and then she'd just chop everything up and turn it into this amazing piece that would then be worn by somebody. And I would think wow, that's amazing, you just took something that was flat and turned it into something else.
She'd also normally just eyeball it and it'd be perfect. So I think that kind of upbringing changes your mind, your perspective in a certain way, even though you don't know whether it is doing that. I think it's one of those things where all of the people around you inspire you in a different way to look at things in a different way. And then all of a sudden you're just like, oh, I never knew I had this in my locker, but I do.
If you could collaborate with another artist, who would it be?
I think the one person that I would have wanted to collaborate with would have been Virgil Abloh. He was so open and fearless to do whatever he wanted. I'd really like to work with somebody with that kind of energy.
I think in life you've got all of these different restrictions but when it comes down to it, going back to the radio show, you need to give things a go and then all of a sudden you can work out whether you're going to be any good at it and whether you like it.
Your exhibition is taking place from 31st March – 1st April, what can we expect from it?
It's going to be an hour-long on both days. On the first day, I've got a friend coming down Ranjana Ghatak who's a singer and she's going to be doing some introductory vocal exercises, to demonstrate some basic concepts of the music and then she'll be singing. The audience will then be able to figure things out by example and get a sense of what's actually going on within the work, through this experience of being introduced to singing in Indian classical music.
I thought it would be really quirky to have the exhibition in a different type of place. I was speaking to the curator and I had two options, there's a room on the 33rd floor of this really big tower that he's got or a cinema room at the bottom. I went to go and have a look at both places and I think we're going to do an after-party in the second location, but the cinema room for the main exhibition.
I think it's a really nice place to exhibit the work because you can make your work really, really large because they've got such a big screen. People will be able to be really close to it as well, so they're not going to be able to miss anything. I think it's going to be quite an intense experience. Then it's just going to be a case of sitting back and enjoying everything that comes out, I want it to be a relaxing and spiritual experience.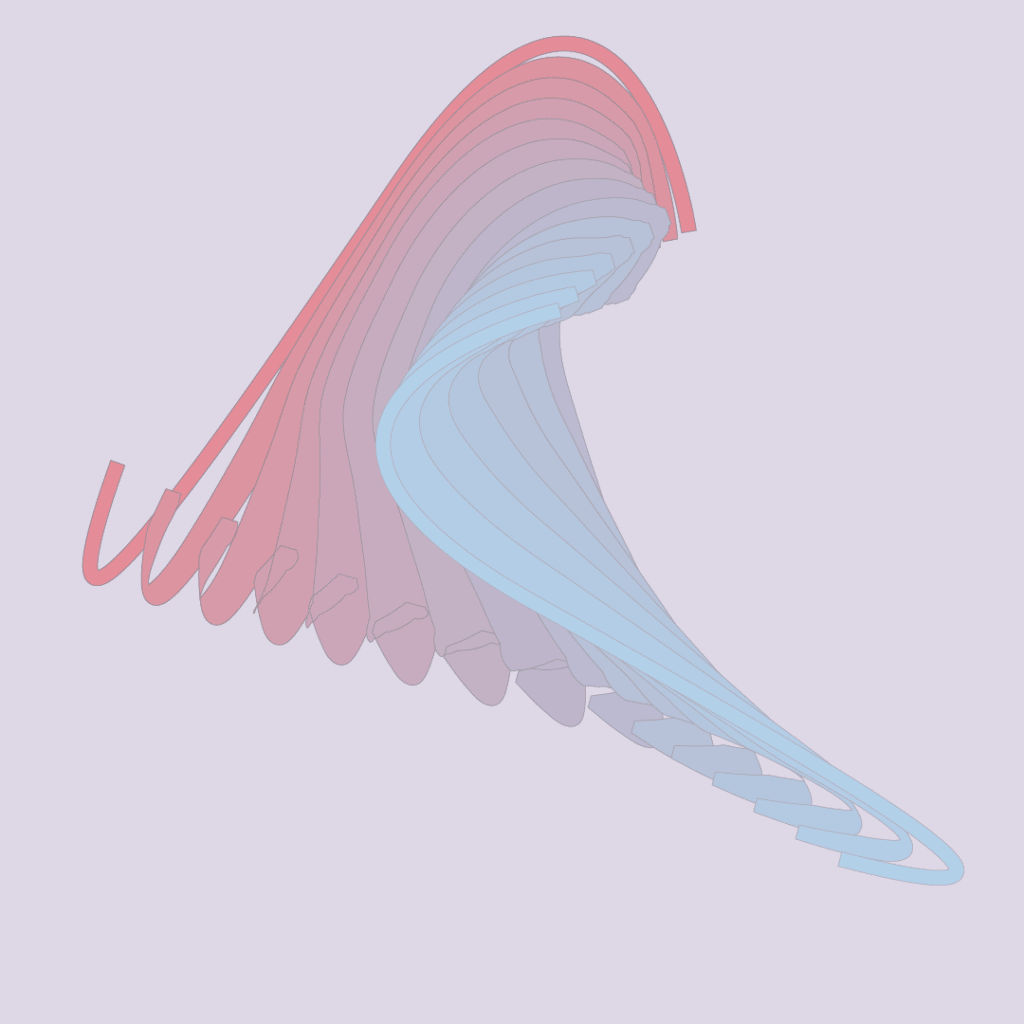 Categories
Tags