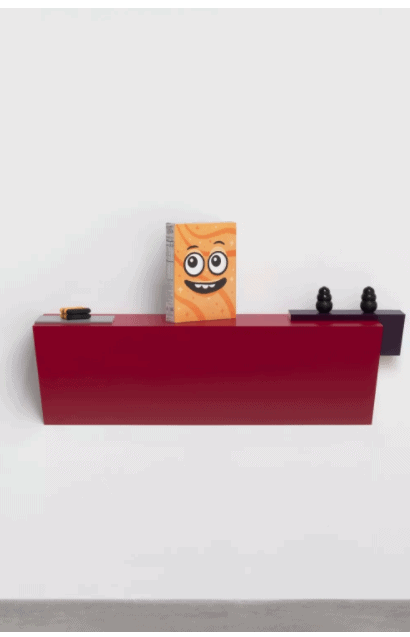 Frieze Los Angeles 2022 closed on Sunday evening to reports of strong sales, notable attendance and high energy throughout all four days of the event. Returning to the city for its third edition, after a hiatus in 2021, the fair introduced a new, expanded location at 9900 Wilshire Boulevard in Beverly Hills, adjacent to the Beverly Hilton. 
Running from an invitation-only preview on Thursday, February 17th through to Sunday, February 20th, Frieze Los Angeles brought together galleries, institutions, non-profits, patrons and artists to celebrate the city's creative community. Opening with major sales on Thursday, February 17th, galleries saw continued interest throughout the entire weekend, with widespread news of sold-out booths and top collector attendance.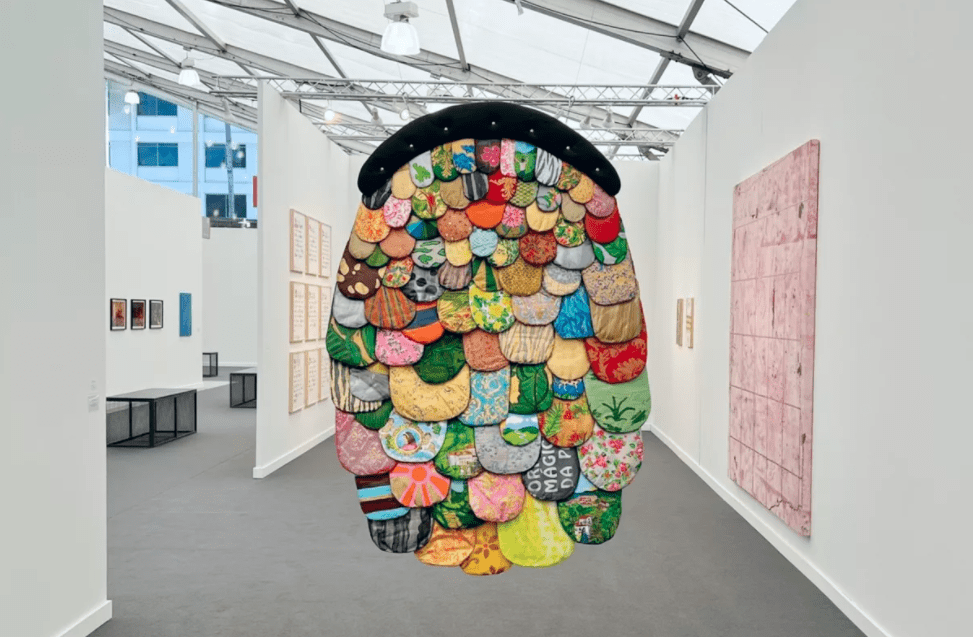 The fair attracted over 30,000 visitors during its four-day run and featured 100 local and international galleries and online visitors from 108 countries.
'It has been a fantastic week at Frieze Los Angeles and I am thrilled with the response. The atmosphere has been joyous both at the fair and across the city. It feels so good to reunite.'

Christine Messineo, Director of Frieze Los Angeles and Frieze New York
Sales Reported Across the Board
The Opening Preview on Thursday, February 17th, saw swift sales and major placements with galleries reporting widespread collector enthusiasm and interest, with many sold-out presentations.
In the early hours of the first day, Hauser & Wirth sold out its entire stand – a solo exhibition by celebrated French artist Camille Henrot at prices ranging from $20,000 and $140,000. In another early sale, Gagosian placed Chris Burden's large-format sculpture Dreamer's Folly to an important European institution. Vielmetter was another gallery that found favor, selling out their booth of works by Samuel-Levi Jones. Goodman Gallery sold a work by William Kentridge priced above $500,000 to a prominent Los Angeles collection; Pace sold a 'Gazing Ball' sculpture by Jeff Koons in the region of $3,000,000, a large-scale sculpture by Louise Nevelson, and all five NFTs on view from Leo Villareal's 'Cosmic Reef' series sold for 2.0 ETH; Lehmann Maupin sold out of works by McArthur Binion for a combined total of $550,000; David Kordansky Gallery sold all works from their solo presentation of paintings by artist Michael Williams, each priced at $100,000; David Zwirner sold a number of works by Lisa Yuskavage for between $600,000 and $1.5 million, a painting by Alice Neel for $1 million and two new paintings by Katherine Bernhardt for $150,000 each; Château Shatto sold major works within the first hours of the fair by Aria Dean, Van Hanos, Helen Johnson, Emma McIntyre, Jonny Negron and Katja Seib; White Cube reported numerous sales including a five panel work by Imi Knoebel for €395,000, a Beatrix Milhazes painting for $1,200,000 and collage for $200,000, and a work by Tracy Emin for £60,000; Thaddeus Ropac sold a Georg Baselitz work for €1,350,000 and a Robert Rauschenberg work for $1,100,000; Jessica Silverman sold the artist proof of an outdoor bronze by Woody De Othello for $400,000, a Clare Rojas painting for $150,000 and four works on paper by Claudia Wieser; Galerie Lelong & Co sold a new sculpture by Leonardo Drew sold for $80,000 to an American private collection with paintings by Tariku Shiferaw for $10,000 to $40,000; François Ghebaly sold two Kathleen Ryan works at $225,000 and $75,000 and one Sayre Gomez painting for $95,000; Xavier Hufkens sold out their booth of Thomas Houseago works, each priced at $350,000; Stephen Friedman Gallery sold out their booth of works by Denzil Forrester in the price range of £15,000 to £185,000.
'It has been wonderful having Frieze in Los Angeles this year, and the post-pandemic draw that it brings. The turnout was superb, and it was great to have so many clients and colleagues from out of state at the fair. We were also thrilled by the number of people coming through the gallery for our Rachel Harrison show, as well as the studio visits and artist talks that we hosted. All in all it was a great week.'

Shaun Caley Regen, President, Regen Projects
The fair also saw the return of the Focus LA, the section of the fair that provides a platform for emerging Los Angeles spaces, which was curated this year by Amanda Hunt (Director of Public Programs & Creative Practice, Lucas Museum of Narrative Art). Parker Gallery placed two paintings by Melvino Garretti priced at $25,000 and $35,000 with a major European public collection; Charlie James Gallery sold all twelve new Jay Lynn Gomez acrylic on magazine page works presented; Stanley's sold out of their presentation in the opening hours of the fair, which presented stained glass works by Timo Fahler in the range of $7,500 to $30,000 as well as ceramic works by Amia Yokoyama in the range of $4,000 to $15,000; Garden sold a work by Sarah Rosalena for $40,000 along with two ceramic works each for $6,000; in lieu placed five felted wool tapestries by Pauline Shaw in the $10,000 to 20,000 range and two works by Ficus Interfaith each under $10,000.
'We chose to showcase many artists from our program who live and work in LA. But we also sought to create a conversation with the artists we presented who work in the UK and elsewhere abroad. This seemed well received by the audience who visited the fair. Each day was productive. Stand plus artist appreciation from museum curators, collectors and fair visitors was steady throughout. The weather was an added bonus in contrast to the UK!'

Maureen Paley, Founder and Director, Maureen Paley:
Frieze Projects Program
Building on Frieze's commitment to provide a platform for the city's creative community, the fair also hosted BIPOC Exchange in the Wilshire Garden at The Beverly Hilton, a collaboration with artist Tanya Aguiñiga, founder of Art Made Between Opposite Sides (AMBOS). This communal space, located inside Wilshire Garden, presented ten Los Angeles-based, artist-led social impact projects People's Pottery Project, Tierra Del Sol, AMBOS, Las Fotos Project, Classroom of Compassion, Tequio Youth/MICOP, Contra Tiempo, GYOPO, Los Angeles Poverty Department, and Urban Voices Project.
In addition, Frieze Projects featured a number of large-scale multi-disciplinary works in and around the fair that explored issues including the nature and history of protest, the substructures that support the architecture of the city, as well as the relationship between materiality and history. Participating artists included Alma Allen, Mel Bochner, Beatriz Cortez, Olivia Erlanger, Hannah Greely, Glenn Kaino, Woody De Othello and Isabel Yellin.
The 2022 fair also saw Mary Baxter, Maria Gaspar and Dread Scott, recipients of the inaugural Frieze Impact Prize, debut iterations of their winning artworks. Realized in partnership with Art for Justice and Endeavor Impact, the award recognizes justice-involved artists and those contributing to the movement to end mass incarceration in the US. Baxter, Gaspar and Scott were selected by a jury comprising Agnes Gund (Chair, Art for Justice), Ariel Emanuel (CEO, Endeavor), Bettina Korek (Chief Executive, Serpentine Galleries) and Pilar Tompkins Rivas (Chief Curator, Deputy Director of Curatorial and Collections, Lucas Museum of Narrative Art).  
Categories
Tags