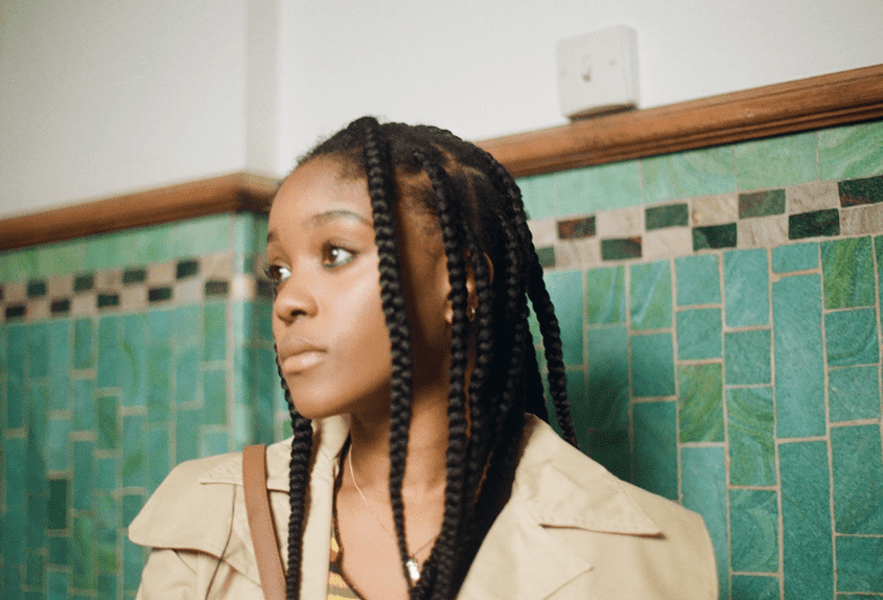 Award-winning artist Ayo Akingbade will present her new 25-minute film Jitterbug, continuing her exploration of London's rapidly changing landscape and the consequences for many of the people who call it home.
Shot on 16mm film in Hackney, Jitterbug is a soulful portrait of teenagers coming of age just as their community is being torn apart. The film chronicles a day in the life of eighteen-year-old student Afeni Omolade, played by Amara Okereke, who lives with her parents and younger brother in a council block. Afeni is on the cusp of leaving home to realise her dream of studying History of Art at Cambridge University when devastating news suddenly hits.

Ayo Akingbade is an artist, writer and director based in London known for a sequence of films  London. Her 12 short films have won international awards and been presented at festivals worldwide. Selected screenings and exhibitions include: A Glittering City: Ayo Akingbade with Duchamp & Sons, Whitechapel Gallery, London; An Infinity of Traces, Lisson Gallery, London (both 2021); Towner International Biennial, Towner Art Gallery, Eastbourne (2020); No News Today, Institute of Contemporary Arts, London (2019); and Urban Rhapsodies, Film Society of Lincoln Center, New York (2017).
Jitterbug is an Artangel production. Co-commissioned by Artangel and the Museum of the Home, where it will be exhibited from 9 March – 14 May 2022. artangel.org.uk/project/jitterbug/
Ayo Akingbade: Jitterbug Screening and Live Artist Q&A Peckhamplex
95A Rye Ln, London SE15 4ST Wednesday 16th March 6.30pm – 8.30pm
Categories
Tags