Richard Saltoun Gallery has announced the opening of a gallery in Rome. The new gallery will be located at the city's heart on Via Margutta, one of the most famous Roman streets, just off Piazza di Spagna and Piazza del Popolo. Home to Federico Fellini and featured in William Wyler's comedy "Roman Holiday", Via Margutta is also known as the "Via degli Artisti" since many leading artists including Picasso, Cy Twombly, Alberto Burri and Giulio Turcato had their studio on the street.
The new space will provide Richard Saltoun Gallery with a European platform and the chance to further engage with the country's cultural institutions, collectors, and public audiences.
"We are very excited to establish a permanent presence in Rome, as the cultural communities across Italy and throughout Europe have played a pivotal role in the gallery's international growth," said Richard Saltoun, the gallery's founder. "Strengthening relationships with communities of collectors around the world is a key element of our mission to advance the international engagement with our artists' work and an opportunity to support and engage with the local art scene."
Caterina Antonaci will be joining the gallery from Magazzino in Rome as Associate Director, Sales, and Chiara Marino, previously at the London space, will be Gallery Manager.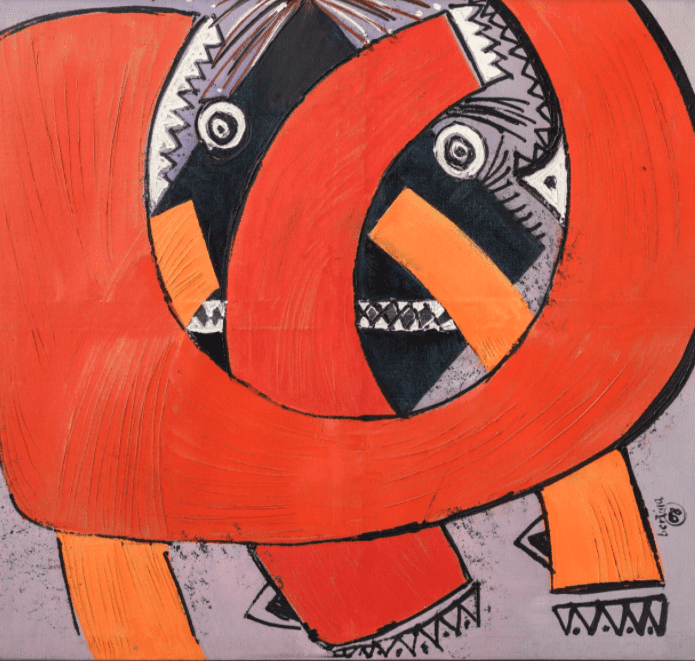 Richard Saltoun Gallery will inaugurate its programming in Rome with a special solo exhibition of works from the estate of Mozambican-Italian painter Bertina LOPES (1924–2012). Considered the mother of contemporary African painting, Lopes was one of the earliest pioneers to bridge the gap between African and European art. Her work has become a symbol of political activism and social criticism, and her story is unique in contemporary art and politics.
Born under colonialism in Mozambique, Lopes completed her art studies in Lisbon and returned to Maputo as a teacher in 1953. Her contact with her country's poets, writers, and political activists was fundamental in forming her anti-fascist and anti-colonial beliefs. This forced Lopes to leave Mozambique in 1961, returning to Lisbon to continue her artistic work. Prosecuted by the PIDE (Portuguese International and State Defence Police), she fled Portugal, arriving in Rome in 1963 thanks to a scholarship from the Gulbenkian Foundation in Lisbon.
Although it was not easy for an African artist in Italy to attain recognition, Lopes covered a vital role in the capital, later serving as the cultural attaché of her country's Embassy. Her rooftop apartment was famous for its dinners hosted with her husband Francesco Confaloni; a salon for African and European diplomats, journalists, and intellectuals. She befriended many of the protagonists of the Italian art scene, including Marino Marini, Renato Guttuso, Carlo Levi and Antonio Scordia as well as critics and museum directors. 
Lopes represented Mozambique in numerous official cultural exhibitions worldwide, twice in the Venice Biennale, and received awards and citations for her efforts in promoting both art and peace. Despite her trailblazing work – subject of two exhibitions at the Gulbenkian Foundation in Lisbon (1973; 1979) and two major retrospectives in Rome at Palazzo Venezia (1986) and Palazzo della Cancelleria Apostolica (2002) – Lopes rarely worked commercially. 
Categories
Tags