ARKET has launched a capsule collection made in collaboration with ceramist Lisa Larson (b. 1931), which has launched in stores and on arket.com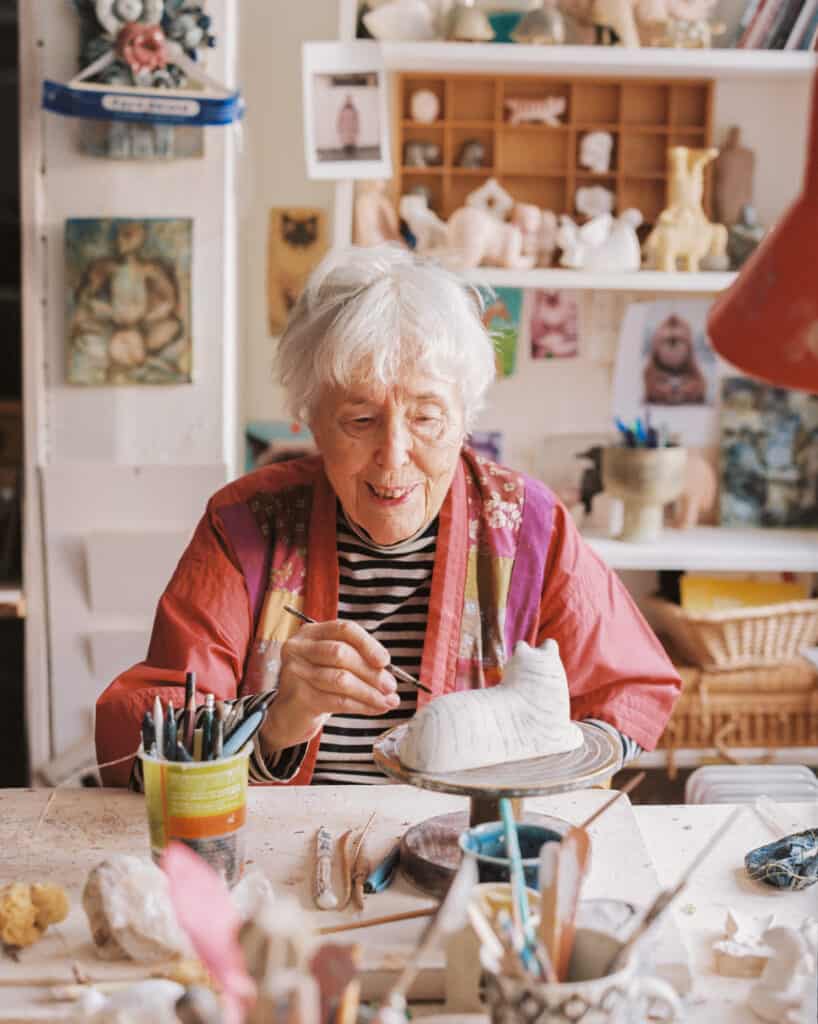 Best known for her expressive figurines and small sculptures – including the Small Zoo,  ABC-girls, and Children of the World series – Lisa Larson is one of Sweden's most iconic and beloved designers, celebrated by collectors and museums worldwide.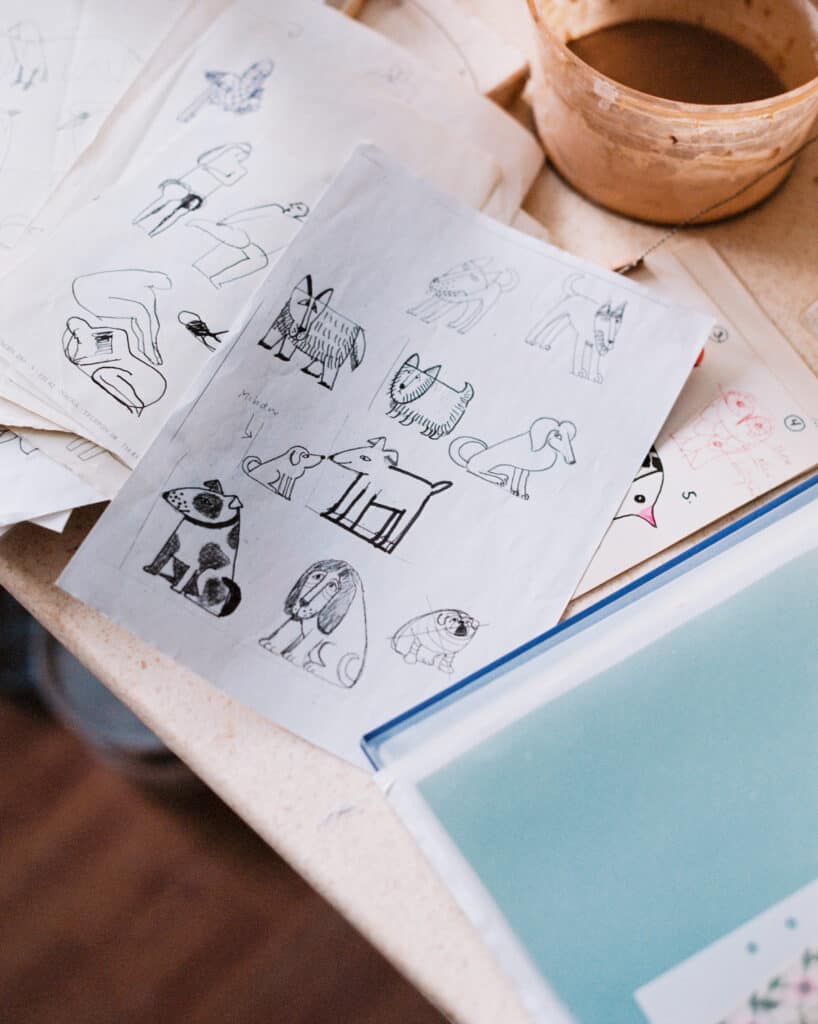 With a nod to her rich gallery of animal characters, as well as to her long commitment to animal and nature preservation, the collection revolves around the world of animals and features a new original tiger figurine specially created for the WWF and its observance of the Year of the Tiger in 2022. The figurine is produced from stoneware and hand-painted at the ceramic centre of  Gustavsberg in the Stockholm archipelago.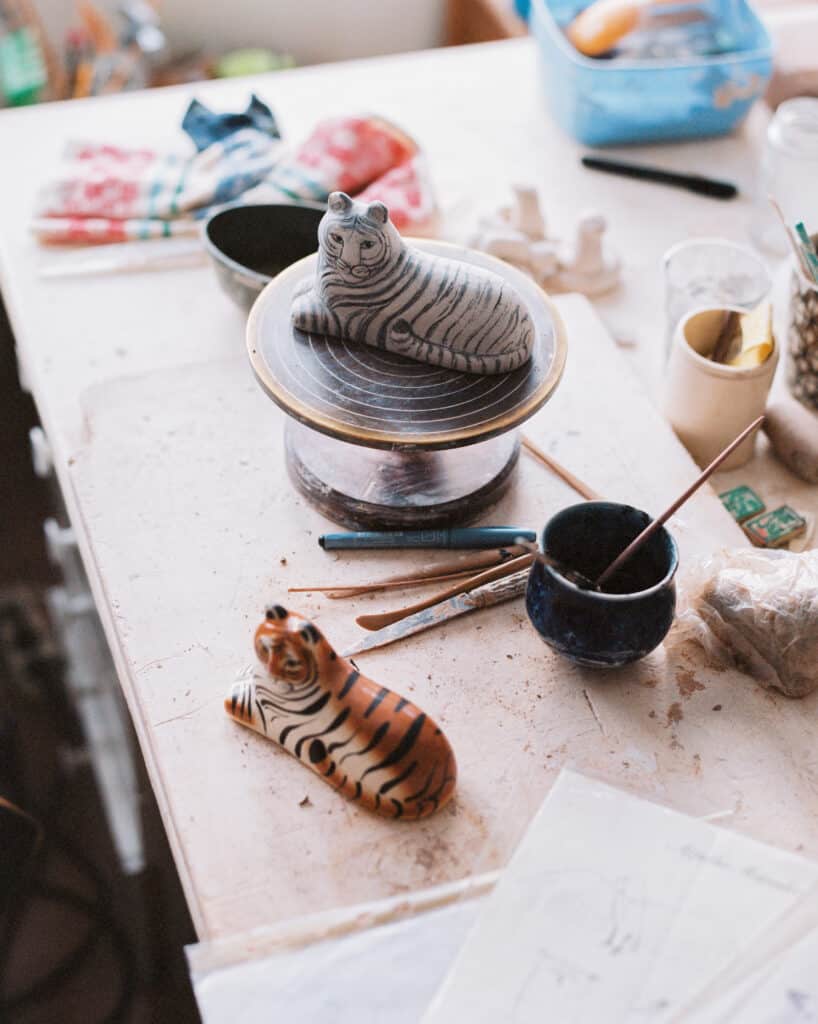 'Lisa Larson is a living legend, and her classic designs have been a familiar and deeply cherished element of Swedish homes for many decades. We all have a close relationship to her characters, so it naturally feels incredibly special to collaborate with her and introduce her world to a broad audience,'

Anna Teurnell ARKET Head of Design
Titled 'The figurines of Lisa Larson', the collection also encompasses a woven wool blanket made together with Swedish manufacturer Klippan, illustrated unisex T-shirts, a printed tote bag, and a series of colourful sweatshirts for children. 
In her artistry, Lisa Larson has repeatedly explored themes like sisterhood, motherhood, and family life. The world of animals also plays a vital part and between 1975 and 1981, Larson designed and produced a series of figurines called 'Endangered Species' for the benefit of the WWF. 
Continuing this commitment to animal welfare, ARKET and Lisa Larson are donating 300 SEK (€30) for each sold tiger figurine to WWF's project for tiger conservation in India. 
'I am very happy to be able to contribute, in my own little way, to this important cause. Ever since my first collaboration with the WWF over 40 years ago, the work to protect our animal friends has been an inspiration to me'

says Lisa Larson. 
The figurines of Lisa Larson is the third chapter in ARKET's Nordic Stories™ series, which showcases collaborations with independent artists, creatives, and cultural institutions from the Nordic region. 
Categories
Tags