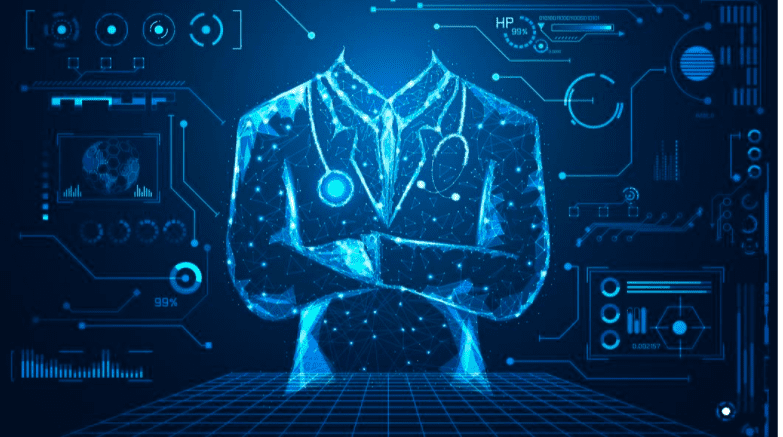 In 2020, the COVID-19 pandemic struck, triggering events that affected the entire world. As people became more concerned about their own health, as well as the health of their families and friends, the world picked up its magnifying glass and scrutinized the healthcare industry.
Although the pandemic certainly brought devastation on a global level, one positive is that certain issues within the health sector were identified – and with companies doubling their efforts to find solutions for these issues in lockdown, digital healthcare solutions suddenly became the only option. So, how has HealthTech grown since the start of the pandemic – and which players are doing well in the field? Read on to find out…
The situation pre-pandemic
Even before COVID-19, issues in the health sector were evident, but the pandemic brought with it a whole new wave of problems. Understaffed hospitals struggled to cope with the number of COVID patients and shortages of Personal Protective Equipment (PPE), while people waiting for operations or treatments had to wait, it was obvious that the health sector was under significant pressure.
As the pandemic spread, it became evident that there was a clear divide between companies who had already implemented digital healthcare solutions and those who were now struggling to reach patients and customers virtually. Although the situation was tough, it did, however, raise awareness of just how much the health sector needed help, which led to a subsequent boom in HealthTech.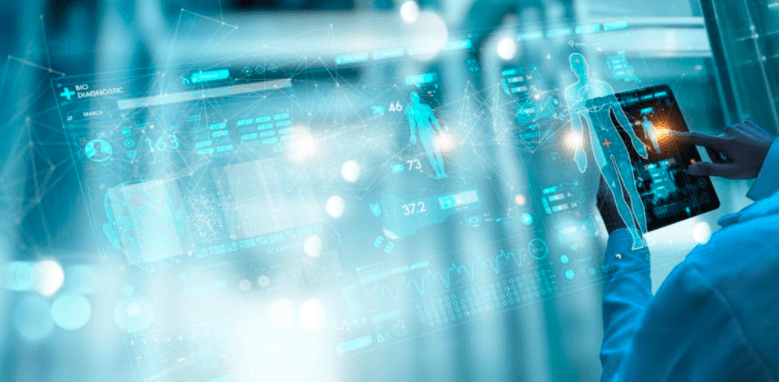 Neurovalens
Neurovalens is a Belfast healthtech startup that was founded in 2013. Neurovalens develops wearable tech that measures users' health to help them make lifestyle improvements. For example, Modius Health is a headband that helps you to lose weight by stimulating certain areas of the brain, while Modius Sleep solves sleep problems without the use of medication. In January 2021, Neurovalens raised £4.6 million to continue making its products, with the help of some very impressive investors.
Lottie
As lockdowns swept the globe and COVID restrictions prevented us from seeing our loved ones, care homes and nursing homes faced devastating consequences. Not only are the elderly among the most susceptible to the coronavirus, but many care home residents rely on visits from their family and friends to stop them feeling lonely, isolated and bored. As much uncertainty surrounded the care industry, Lottie stepped in to provide a beacon of light in the darkness.
Lottie is an easy-to-use digital platform that blends smart tech with human expertise to match care seekers with the best care homes for them. Users can base their search on anything from their budget to their preferred location. With user guides, care FAQs and much more on their website, Lottie provides a helping hand to anyone with questions about how to find a care home.
Medefer
London startup Medefer is a software platform that helps to deliver faster, better care for patients via a virtual outpatient service. Working in partnership with the NHS, Medefer is a Care Quality Commission (CQC) registered provider and uses a UK-registered specialist consultant team to help users review and manage their GP referrals online, without the need for an in-person appointment. Although Medefer has been around since 2013, in September 2021, it was awarded £10 million in funding, which the company plans to use to invest in people and technology to further develop its offering.
Path
During the pandemic, lockdown and social restrictions meant that a lot of people experienced struggles with their mental health. Prolonged separation from therapists, doctors, family members and loved ones, feelings of isolation saw mental health apps and meditation aids rise as the globe tried to cope. Enter Path, a virtual network of therapists, psychiatrists and mental health professionals that matches patients with the right person for their needs, without the necessity for a face-to-face appointment.
Calm
As well as poor mental health, another common side effect of the pandemic was poor-quality sleep – with many people reporting disturbed sleep, vivid nightmares and strange dreams during lockdown. Another company striving to help people with their mental health, Calm is a health and wellness brand aiming to promote better sleep, meditation and relaxation. With hundreds of hours of audio content, Calm helps users to cope with a wealth of different mental health issues, including stress, anxiety and insomnia. Although Calm was founded in 2012, during the pandemic there was a massive 25% increase in the download of health apps.
Second Nature
Chronic health conditions such as heart disease, cancer, and diabetes have always been major causes of death in the US, leading to increasing healthcare costs. Second Nature was founded to help people change and improve lifestyle habits to make them healthier and happier. Through the use of an app, patients can join a digital 12-week program to take part in virtual support groups, attend educational seminars and track their weight, food and exercise – all digitally. Backed by the NHS, Second Nature has been proven to help people lose weight remotely – perfect for situations like lockdown.
Unmind
The pandemic also took its toll on the workplace – and many companies were forced to adopt a remote working structure. In-person meetings were swapped for Zoom, desks were swapped for sofas and dining tables and people got used to working next to their partner or family members. However, for those living alone, working from home and not leaving the house led to low mental health. Many people turned to apps like Unmind, a workplace mental health platform that encourages a more balanced lifestyle – making time to rest, relax and meditate regularly during the day. The app raised £33 million in May 2021 and many companies started implementing the app to help their employees.
Modern Fertility
Reproductive health company Modern Fertility makes fertility tests cheaper and more convenient. Services include at-home fertility tests, digital tools and an online community complete with weekly webinars and one-on-one consultations with fertility nurses to give patients more power over their reproductive health. Users can find out everything they've ever wanted to know about fertility health, from what hormone levels mean for menopause, to how to freeze eggs and start IVF. You can even take an online quiz to look into your options and prepare for a later date.
Over the last couple of years, we have seen the COVID-19 pandemic push healthcare to new heights – something that we're sure will only continue into 2022. With the arrival of COVID vaccines and boosters, although the pandemic itself is expected to subside over time, we are hopeful that the HealthTech sector will continue to capture global attention and drive funding in the space.
Categories
Tags