On 3rd March 2022, the Barbican will celebrate its 40th birthday with an eclectic and vibrant programme of events, exhibitions, films, concerts, dance and theatre showcasing the Barbican's unique role as an internationally-acclaimed multi-disciplinary venue, located in the heart of the City of London. Since 1982, the Barbican has welcomed millions of visitors and thousands of artists; been a home for artistic exchange and performance; a public place for discovery; a resource for local communities, and played a significant role inspiring and developing future artists.

Over the course of a long weekend (3-6 March 2022), the programme will highlight the important work of the Barbican's longstanding artistic residents and partners, including the London Symphony Orchestra (LSO), resident orchestra since day one; and Artistic Associate hip hop dance company Boy Blue. Various elements of the programme will explore art and film created in the period the Barbican was conceived and built; and also bring Bishopsgate Institute to the Centre for the first time, who will guest curate an archive display highlighting 40 moments and stories in London's LGBTQ+ history.

Will Gompertz, Artistic Director, Barbican, said: '
To mark our fortieth birthday, we have an exciting programme that offers something for everyone, showcasing the variety and eclectic mix of art, artists, events and approaches that is uniquely possible at the Barbican. For forty years we have been a space for artistic exchange, learning, performance and debate and we are grateful to the many artists, funders, visitors and our employees who have made the Barbican a unique and successful venue for all the arts. 'As we look ahead, with a new artistic vision, our ambition is to ensure that we continue to be an international beacon for the arts where everyone feels welcome. We will put education, inclusion and access at the heart of the work we do from our creative programme to the renewal of our building to ensure we present the diversity of perspectives represented in our society and develop the creative energy of the future.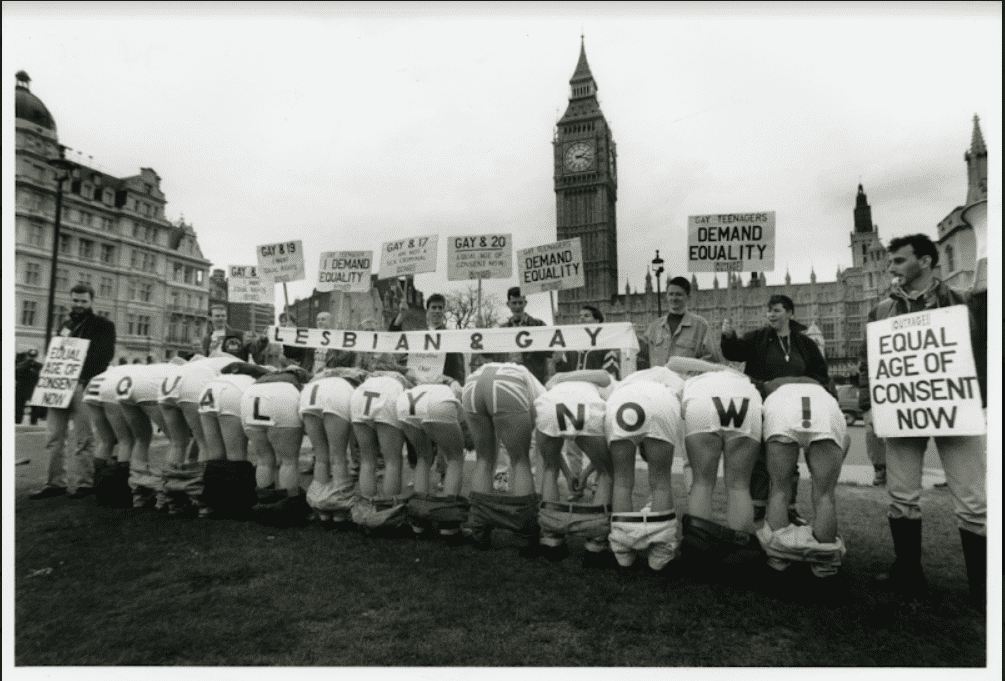 Highlights from the 40th birthday programme include:
The London Symphony Orchestra has been the Centre's resident orchestra since its opening and played the very first concert at the Barbican in 1982. The LSO will perform a special 40th birthday concert on 3 March (repeated on 6 March) conducted by Sir Simon Rattle and marking the exact anniversary with a performance of Haydn's The Creation featuring an all-star line-up of singers. The LSO also celebrates its vibrant community and will present work that has been made possible through the foundation of its Barbican residency: there will be specially commissioned birthday fanfares by Cassie Kinoshi, and a celebration of young composers, instrumentalists and community groups in the foyers pre-concert.

Songs In The Key Of London, an homage to London through song, was first commissioned by the Barbican in 2010 and will now be reprised as an anniversary project. Co-curated by songwriter Chris Difford of Squeeze and DJ and presenter Nihal Arthanayake, the concert features musicians such as Marc Almond, ESKA, Emmy the Great, Louise Marshall, Zara McFarlane, Nadine Shah, and Ruby Turner. There will also be contributions from Barbican Young Poets and other guest artists.

On 4th March, the Barbican's Associate Orchestra since 2000, BBC Symphony Orchestra marks 40 years of the Barbican, under the baton of chief conductor Sakari Oramo. Judith Weir's choral work Concrete pays homage to the Barbican – its idealism, its boldness, and the stories of the city from which it emerged. The BBC Symphony Chorus join for Ravel's Daphnis and Chloe, and Elgar's cello concerto completes the programme: a work performed at the building's first public concert. Following the BBC SO's concert which starts at 7pm, the Barbican's Associate Ensemble since 2012, Britten Sinfonia performs Steve Reich's pulsating City Life, where samples of speech, heartbeats and sounds from urban life form part of the fabric of the composition, as well as a new co-commission for the occasion by Dobrinka Tabakova. Britten Sinfonia's concert begins at 9.30pm on 4th March.

On 5th March, the Barbican presents The Future is Female, a free immersive celebration of piano music by powerful women across the centuries. The performance takes place in the tranquil surroundings of the Barbican Conservatory, where pianist and curator Sarah Cahill, together with pianists from Guildhall School of Music & Drama, performs a 6-hour programme in one afternoon, featuring music by female composers from the last 300 years, including new commissions by Arlene Sierra and Errollyn Wallen. Audience members will be welcome to sit, stand or stroll around, as they prefer.

A major new exhibition Postwar Modern: New Art in Britain 1945-1965, opening on 3rd March, will explore the visual arts created in a unique period of reconstruction after the Second World War when the Barbican was being conceived to repopulate and bring culture to a large area of London damaged in the Second World War.

From 28th February – 21st March, Bishopsgate Institute will be staging a take-over of The Curve with an archive installation of objects, ephemera and media highlighting 40 moments and stories in London's LGBTQ+ history. In response to the exhibition, a group of Young Creatives will create new creative work as part of a free programme that will see the group engage with archives, collections and LGBTQ+ themes, unveiled at a Young Barbican Night on 17 March. Also, Barbican Cinema will present a rare screening of the landmark gay sex ed documentary, The Gay Man's Guide to Safer Sex (UK, 1992, dir David Lewis) on 1 March followed by a ScreenTalk with producer Tony Carne and film curator Selina Robinson, who will discuss the film's legacy.

On 5th and 6th March, a family-friendly celebration of hip hop dance for all to enjoy in the Theatre from the Barbican's longstanding Artistic Associate Boy Blue who celebrate their 21st anniversary in 2022; and on 4th and 5th March, a mixed-bill showcasing The PappyShow's own work and other outstanding artists using dance, physical performance, spoken word and a live DJ set in The Pit. Audiences will be able to see both shows in one evening on Saturday 5th March.

From 3rd March and throughout the month, cinema celebrates global modernist cinema with the season Other Modernisms, Other Futures: Global Art Cinema 1960-80. The season showcases an array of cinematic modernisms – innovative and risk-taking films – by filmmakers who thought of their films as interventions in contemporary social, political, or ideological debates, as a contribution towards new possibilities, new futures and new worlds.

Family Film Club will celebrate the upcoming International Women's Day with a specially curated programme of children's shorts made by female filmmakers from all over the world, including Evgenia Golubeva's award winning comedy The Witch and the Baby.
MORE INFO: barbican.org.uk
Barbican Shop will be stocking a range of items to mark the 40th birthday, including a special 40 Years of Barbican print by illustrator Daniel Clark, and more to be announced soon. Barbican Shop offers an exciting selection of design-led gifts, inspired by the Barbican's artistic programme and dynamic architecture, and purchases made at the shop directly support the arts and learning activities of the Barbican. The Barbican Shop can be found on Level G of the Centre, and online at shop.barbican.org.uk
Categories
Tags