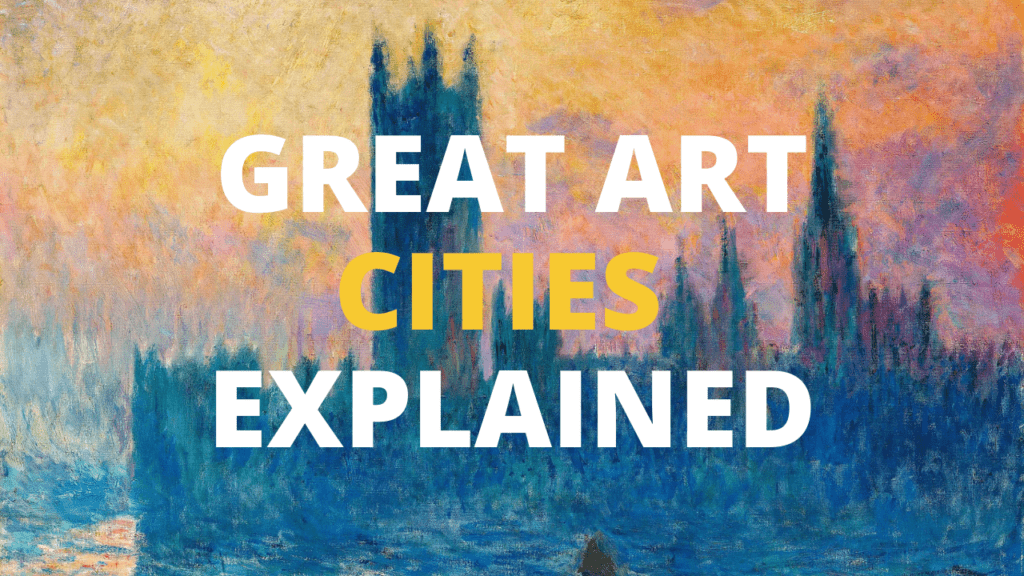 Following the wildly successful YouTube art history series Great Art Explained in 15 Minutes, founded last year by art writer and curator James Payne, a new art and travel series has launched. Great Art Cities Explained, a collaboration from PayneShurvell gallery owners, James Payne and Joanne Shurvell, will run concurrently on the same channel.

The new series uses the same popular format as Great Art Explained whose entertaining short films present a fresh look at familiar artworks. Each film looks at three city galleries that often get overlooked and includes a short history of the key artworks in them. The first film is about London, featuring The Wallace Collection, Kenwood House and Sir John Soane's Museum. 
With 709,000 dedicated subscribers (and rising) and over 15+ million views on the channel, Great Art Explained is already a real success story.
Each short film in both series combines entertaining storytelling with clear concise information, presented in a 15-minute format that packs in more details than most full-length documentaries. Just as the original series brings fascinating new details to light on often well-known artworks like Da Vinci's "Mona Lisa" or Michelangelos's "David," Great Art Cities Explained does the same. How did Frans Hals' "Laughing Cavalier" get its name, how did Hogarth make his fortune and why did Canaletto alter the views in some of his paintings? The new series is also is a great travel guide for art lovers who want to include lesser-known galleries in a city visit and are keen not to miss a museum's highlights.
The first in Great Art Cities is on London and it tells the story of three wealthy and titled men whose homes and art collections were gifted to the British nation. The Wallace Collection on Manchester Square, Kenwood House in Hampstead and Sir John Soane's Museum in Holborn are discussed, along with each home's key artworks. In the second  "Great Art Cities Explained: Paris",  James and Joanne look at three small museums that were originally artist's ateliers: Eugène Delacroix, Suzanne Valadon and Constantin Brancusi. Works by Delacroix, Cezanne, van Gogh, Suzanne Valadon and Constantin Brancusi, among others, are discussed as well as how those artists' works connect. 
Great Art Cities Explained is thoroughly researched and cleverly presented with stunning visuals. The next episode is New York. Watch HERE
Categories
Tags