Yorkshire Sculpture Park (YSP) has announced that Clare Lilley has been appointed to take up the role of Director in March 2022, as Founding Director Sir Peter Murray CBE retires.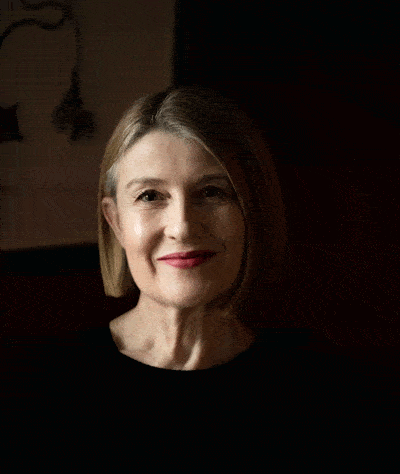 The Trustees appointed Saxton Bamfylde, a global executive search company, who conducted an international search for the new Director. After a series of intensive interviews with an impressive shortlist of candidates Trustees, supported by Arts Council England, were extremely pleased to appoint Clare.

Over the years Clare has made an enormous contribution to the growth of YSP as it has developed into the leading international cultural organisation it is today. As Director of Programme, she has taken responsibility for temporary exhibitions and projects, the collection, learning and engagement at YSP which in 2014 was named the UK Art Fund Museum of the Year. Clare has been integral to a number of YSP's buildings, including The Weston designed by Feilden Fowles, which in 2019 was shortlisted for the eminent RIBA Stirling Prize.
From its beginnings in a marquee in a field the Yorkshire Sculpture Park has become one of the outstanding
places in the world to see contemporary sculpture. Much of this success is due to the leadership and vision of
Sir Peter Murray CBE who founded YSP in 1977. I'm delighted to welcome the appointment of Clare Lilley as the
second Director of YSP and I have no doubt that she will continue to enhance the reputation of the organisation
and the part that it plays in the community in Yorkshire. As the current Director of Programme she has already
made a huge contribution to the achievements of YSP and I look forward to seeing the new developments under
her leadership.

Sir Nicholas Serota, Chair, Arts Council England
Combining art historical and contemporary knowledge, together with a passion for art outdoors and for enabling access to art for all people, Clare has expertise in developing and siting sculpture in the public realm. Her curated work with artists includes Ai Weiwei, Fiona Banner, Damien Hirst, Amar Kanwar, KAWS, Kimsooja, Alfredo Jaar, Shirin Neshat, Giuseppe Penone, Sean Scully, Yinka Shonibare CBE, David Smith, James Turrell, Joana Vasconcelos and Bill Viola. Her current curatorial project is North American artist Robert Indiana's first major UK sculpture exhibition, opening at YSP on 12 March 2022.

Bringing a wealth of experience and passion to the organisation, Clare is active within the wider art world. Since 2012 she has curated Frieze Sculpture in London's Regent's Park, regularly contributes to publications, and recently appeared as an expert in the Landmark TV series on Sky Arts. Clare sits on the Advisory Committee of the Government Art Collection, the Advisory Group of the Yinka Shonibare Foundation and the Steering and Curatorial Groups of Yorkshire Sculpture International. She is a Trustee of Art UK, London and the George Rickey Foundation, New York.

Clare Lilley says:
"I'm honoured to have been chosen to become the second Director of Yorkshire Sculpture
Park and to lead the organisation through its next chapter. Over the years, it has been a privilege to work with
Peter Murray in bringing exemplary art to millions of people. As we all face environmental and social challenges
that are exacerbated by the Covid pandemic, I'm confident that YSP's exceptional staff, trustees and supporters
are well placed to face the challenges ahead and I relish the opportunity to make YSP even more dynamic and
resilient. My love for YSP knows no bounds and my aspirations are of the highest order, as is my understanding
of the Park's complex nature and needs. I'm committed to developing this incredible institution in such a wa
that it is both more widely recognised as a world-leader and more meaningfully than ever serves art, artists and
our increasingly diverse audiences."
Yorkshire Sculpture Park (YSP) West Bretton, Wakefield WF4 4LG Near Wakefield and Barnsley –
About Clare Lilley
Recent curated and published work includes Ai Weiwei, Fiona Banner, Alfredo Jaar, KAWS, Giuseppe Penone,
Yinka Shonibare CBE, David Smith, James Turrell, Joana Vasconcelos and Bill Viola. Lilley sits on the Advisory
Committee of the Government Art Collection, is a Board member of Art UK, London and the George Rickey
Foundation, New York, and is an invited member of the UK Women Leaders in Museums Network. She regularly
contributes to publications, recently writing the contextual essay for Phaidon Vitamin C, 'Clay and Ceramic in
Contemporary Art'. Since 2012, Lilley has curated Frieze Sculpture, London and in 2021 held the role of expert in
the Landmark TV series on Sky Arts
Categories
Tags