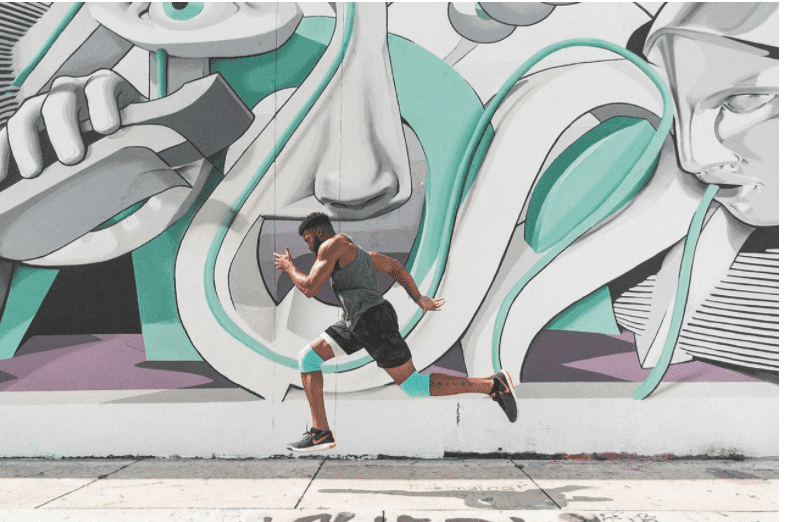 There are so many protein powders on the market, trying to choose one can be overwhelming. The first thing you need to know is that they are not all created equal- some of them are obviously better than others in a variety of ways.
Everyone has their own goals, preferences, and physiology. So, the truth is, there's not one specific protein powder that is ideal for everyone. However, each individual does have an ideal protein powder for themselves. In this article, we'll take a closer look at protein powders and how to choose the best one based on the best tasting protein powders.
Why Does Protein Matter?
Before you can even consider finding the best protein powder for you, it's a good idea to have an understanding of why protein matters to begin with. The primary reason you should use protein powder is to help you meet your protein goals. If you don't know how much you need, consult with your medical professional or a nutritionist. They will be able to give you personalized recommendations.
If you're not getting enough protein, the following could result:
Loss of muscle mass
Skin issues
Hair issues
Nail issues
Slow to heal with cuts and/or bruises
Mood swings
Increased chances of broken bones
Of course, truthfully, this isn't a major concern for most people who are consuming the average Western diet. According to experts, the minimum protein requirement is 0.8 grams per kilogram of body weight- or 0.36 grams per pound. Therefore, at the minimum, an individual weighing 160 pounds should be consuming 58 grams of protein daily to avoid deficiency.
That being said, there's a significant difference between consuming the bare minimum of protein versus consuming the optimal amount of protein. Basically, most active people can reach this goal by consuming 1-2 palm-sized portions of protein for each meal.
Benefits of Consuming Optimal Amounts of Protein
Most people will benefit from eating more protein unless there is a medical reason for keeping protein consumption low. There are several reasons why more protein is good for you:
Appetite control
Management of weight/body composition
Muscle growth
Muscle maintenance
Increased strength
Improved immune system functioning
Faster recovery from exercise
Ideally, protein should come from whole foods- primarily because it also comes with other nutrients, vitamins, minerals, and so on.
There is no supplement on the market that will exactly imitate those combinations and their effects. When foods are processed to create protein powder, there are some nutrients that may be stripped out. On the other hand, some others may be added in. this can sometimes be a good thing and sometimes not- depending on what is being added or taken away.
That being said, your body does digest protein powder faster than it does whole foods, which is an advantage if you're trying to flood your muscles following an intense workout session.
How to Choose a Protein Powder
If you were to ask a group of people how to choose a protein powder- that is, what to look for in one- you're likely to receive a variety of answers. Basically, the answer to this question is based on opinion and not set in stone. However, there are a few things that you should consider when choosing the best protein powder for you. This includes:
Type or protein
Quality of protein
Minimal artificial ingredients
Calories
Certifications/verifications
Below, we'll take a closer look at each of these.
Types of Protein
While most people don't really give it much thought, it's important to know the type of protein you're consuming. Typically, protein powder comes in 2 forms:
Of course, there are also a few vegan options as well.
While it's true that there are advantages to both, whey is considered a bit better than casein. Therefore, if you want to get the most out of your protein powder, it's a good idea to choose whey. Of course, it's also important that you take the time to do your own research- you may find that casein is better.
Quality of Protein
When making recommendations, it's easy to say that it's important to find a quality protein- but it's not so easy to define what that is. That is where the terms isolate and concentrate come in.
Simply put, isolate is better than concentrate due to the fact that it has fewer calories and a higher protein content/density. Additionally, isolate is focused on providing only protein and few- if any- of the other macronutrients.
Minimal Artificial Ingredients
There are some of the protein powders on the market that are pure, while others pack in a variety of artificial ingredients. It's important to read the nutrition and ingredient label to find out what is in your protein powder.
While it's true that consuming these artificial ingredients in small amounts is safe- it's best if you can avoid them altogether. Make sure that you choose a protein powder that has few or no artificial ingredients.
Calories
A protein powder that provides a lot of protein is a good thing- but if that protein powder also is high in calories, that really defeats the purpose. Make sure that you choose a protein powder that has a good protein/calorie ratio.
Experts recommend that you choose a protein powder with around 20 grams of protein to approximately 100 calories. Of course, it's fine to fluctuate within that range.
Taste
Of course, it's important to choose a protein powder that has a good taste. If not, you're not likely to stick with it. After all, no one enjoys drinking or consuming something that has a bad flavor or leaves a bad aftertaste.
Certifications/Verifications
Finally, you should be checking the certifications/verifications of your protein powder. If the safety of a protein powder can't be verified by a third party, it's not really worth taking the risk. Therefore, take the time to verify the safety of your protein powder- you don't want to consume something that could potentially harm you.
5 Best Tasting Protein Powders
Below, we're going to take a look at what we believe to be the 5 best tasting protein powders on the market.
XWERKS Grow
XWERKS Grow is 100% whey protein isolate made from grass-fed cows from the beautiful country of New Zealand. As we mentioned earlier, whey isolate is a superior form of whey protein. It has been put through an advanced microfiltration process, which removes nearly all of the lactose, carbs, and fat. This leaves you with a product that is almost purely protein.
The quality of this product is what gave it the number one spot on our best tasting protein powder list. Pure whey isolate makes it easier to digest, which means no more bloating/gas. Additionally, XWERKS Grow is soy and gluten free.
Each serving of XWERKS Grow provides you with 25 grams of protein, 6 grams of BCAAs, and nearly zero fat and carbs. There are 4 great flavors to choose from (and there is no bad aftertaste):
Chocolate
Vanilla
Strawberry
Peanut butter
BioTrust Low Carb
BioTrust Low Carb protein powder was created by Joel Marion and the experienced team at BioTrust. This protein powder is ideal for those that are looking to lose weight, build muscle, or improve their overall health and well-being. Additionally, it works well for a variety of diet plans, including keto. Plus, it's a great way to get your day started.
BioTrust Low Carb is clean and has a natural flavor. This protein powder reduces your cravings for unhealthy foods, which means you'll have an easier time sticking to your diet- and you'll feel fuller and satisfied for longer. Also, it will be easier to build muscle, burn calories, and increase your metabolism- along with a variety of other health/wellness benefits.
Each serving provides you with 24 grams of premium protein from pasture-raised cows- and it contains 4 types of protein, including micellar casein. The body digests this protein slowly, which means it absorbs better.
There are 150 calories, 11 grams of amino acids, 4 grams net carbs, 1 gram sugar, and 5 grams BCAAs. Additionally, it contains ProHydrolase, which is a blend of digestive enzymes to facilitate the digestion process.
This protein powder will give you the peace of mind that you can maximize your overall well-being.
100% Tri-Protein by Crazy Bulk
The third protein powder on our list of best tasting protein powders is 100% Tri-Protein by CrazyBulk. This is a great option if you're trying to elevate your muscle gains to the next level and decreasing the pain you feel following a workout.
100% Tri-Protein by CrazyBulk offers up to 6 different types of proteins, released in 3 phases. This means that it's easier for the body to absorb. Instead of flooding your body with heavy doses of protein, they are spread out over an extended period of time. Each serving of 100% Tri-Protein provides you with the following:
Micellar casein
Whey protein isolate
Whey protein hydrolysate
Whey protein concentrate
Calcium caseinate
Milk protein concentrate
Additionally, 100% Tri-Protein contains DigeZyme, which helps in the digestion process by increasing absorption rate and reducing bloat. Simply take 1 scoop and add it to 250 to 300 milliliters of water or milk, shake well to mix, and drink it. The chocolate flavor is delicious and will provide you with 21 grams of protein.
Protein Breakthrough by BiOptimizers
Protein Breakthrough by BiOptimizers is number four on our list of best tasting protein powders. This protein powder is a plant-based protein specially formulated to provide maximum protein through a flavorful supplement.
Researchers spent 17 years working on developing this protein blend. Therefore, you can be sure that, not only is it a top-quality protein powder, it also has a smooth texture and delicious flavor.
The ingredients used in this protein powder include hemp, pumpkin seeds, and peas- which are 3 of the best sources of vegan protein. When they are combined, these protein sources make you feel full and satisfied for longer and also decrease cravings and hunger.
Plus, the carb levels are low and are an excellent source of amino acids, which are critical for recovery following a workout.
Though Protein Breakthrough by BiOptimizers is a bit more expensive than the other options on our list, the benefits make it well worth the investment.
Whey Protein from Transparent Labs
Whey Protein from Transparent Labs is made from protein sourced from American, grass-fed cows. This is one of the highest quality options on the market and features whey protein isolate with a protein ratio of 88%. There is 28 grams of protein in each 32-gram scoop.
The cows that Whey Protein from Transparent Labs is made from are free of hormones and fed natural diets. There is no artificial ingredients, sweeteners, or flavors added to this protein powder. Therefore, you can be sure that you're providing your body with a healthy protein supplement.
Each 32-gram scoop of Whey Protein from Transparent Labs provides the following:
28 grams protein
1 gram of carbs
Less than 1 gram of sugar
Approximately 120 calories (varies based on the flavor you're using)
Frequently Asked Questions about Protein Powders
When getting started taking a protein powder supplement, there are several questions that often come up. Below, we're going to explore a few of the frequently asked questions about protein powders.
Is it necessary to take a protein supplement?
No, taking a protein supplement is not necessary, as you can get protein from natural sources- but supplementation can be beneficial for those who workout on a regular basis and want a faster, more effective way to increase muscle mass.
Are carbs important to help the body absorb protein?
Carbs do help facilitate the absorption of amino acids and the production of insulin, which can help you reach your fitness goals. Therefore, it's recommended that you consume carbs before an intense workout.
Do any of the protein powders taste good?
Yes, there are many of the protein powders on the market that have a nice flavor and don't leave a bad aftertaste. We've provided 5 of the best tasting protein powders on the market in this article.
How can you make protein shakes taste better?
Though there are some good tasting protein powders on the market, there are some people who wish to enhance the flavor of their protein shakes. Here's one way you can do that:
Add protein powder to blender
Add unsweetened cocoa powder
Add 1 scoop peanut butter
Optional: add imitation flavors such as vanilla or caramel
Optional: add sweetener
Add water/milk, blend and enjoy!
What can be mixed with protein powder?
This question is hard to answer because the possibilities are almost endless. You can add protein powder to just about anything you can think of.
Sure, you can add water or milk and make a shake- but that may get boring after a while, so you'll want some options.
You can add it to your pancake batter when you're cooking breakfast. Additionally, it can be added to the pie you're baking, a cake mix, brownie batter, cookies, and so much more.
If you enjoy fruit/veggie smoothies, you can also add it to that as well. Use your imagination. There's not much you can't add protein powder to.
Conclusion
When you're shopping for a protein powder, it can be easy to get overwhelmed because there are so many options. After all, you want a product that is effective but also has a nice flavor. If it doesn't taste good, you're not likely to stick with it. In this article, we've explained what to look for in a protein powder as well as provided you with 5 options for the best tasting protein powder to get you started.
Categories
Tags