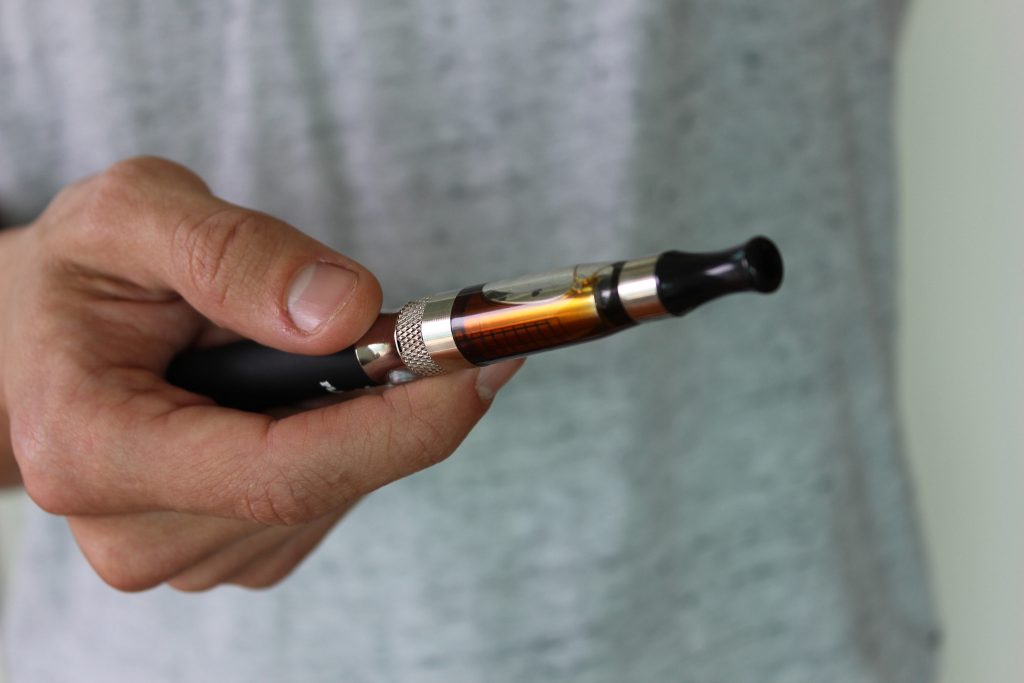 Introduction
Since 2018, Elf Bar has been focused on innovation via a smart heating system. Elf Bar has focussed on the need for natural-based taste and more healthy ways of vaping which are now thriving year by year. To get better tastes and to transfer a repeatable experience to customers, the Elf Bar products have been focussed on being Healthier and Better. Elf Bar has created products that have the lowest harmful materials, pure taste and delicate design.
Elf Bar Disposable Vape has hit the vaping market by storm not just because of the amazing choice of flavors but also because of the durable high quality. Today our main character is Elf Bar 600 Disposable Vape which owns amazing 26 flavors, each vape is pre-filled with 2ml of 20mg nicotine strength Salt Nicotine E-Liquid, powered by 550mAh battery and it's sure to provide nearly 600 puffs. Each flavor gets a different color of device, though there are dozens of flavors, the color and design on the device is simple and easy to tell because you can find the flavor tag on the side of the disposable vape device. To sum up, no matter how picky you are on choosing flavors, Elf Bar 600 Disposable Vape will get you satisfied.
The Elf Bar 600 Disposable Pod Device supports about 600 puffs for you with the large 550mAh built-in battery and 2ml pre-refilled juice. And the Elf Bar 600 Disposable Pod has 2% Nicotine strength which must bring you amazing flavor. To name a few, Coconut Melon, Apple Peach, Mango, Spearmint, Strawberry Ice Cream, Lychee Ice, Cola, Cotton Candy Ice, Mango Milk Ice, Cream Tobacco, Watermelon, Banana Ice, Kiwi Passion Fruit Guava, Pineapple Peach Mango, etc. Is there any flavor that fits your appetite?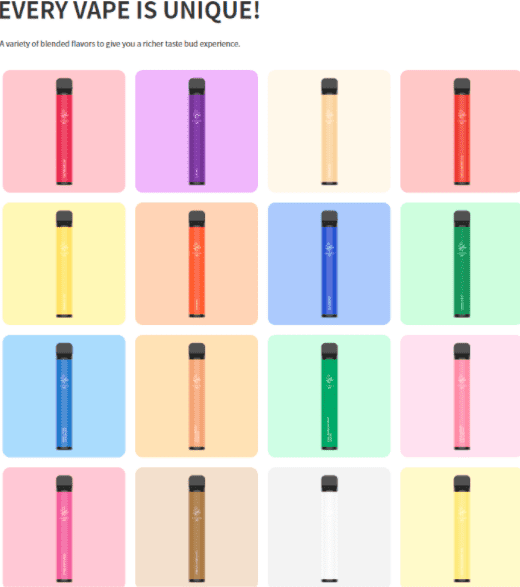 Outlook
Elf Bar 600 Disposable Vape appears in a cylinder body (color differs according to the flavor) and black ergonomically flat duck-mouthpiece. Within the slim body, it contains a 550mAh battery and a 2ml cartridge of 20mg nicotine strength vape juice. From the face of the device, you can find the puff tag and flavor tag to notify yourself which flavor is which. Simple color design makes simple beauty of the Elf Bar 600, the black mouthpiece matches every different color of the flavors, especial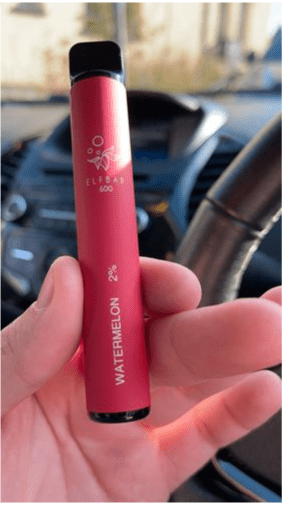 Performance
Knowingly, disposable vapes are made most for convenience, Elf Bar 600 Disposable Vape is no exception. The Elf Bar 600 Disposable Vape range is designed to be as convenient and reliable as possible, making mobile vaping approachable to all without skimping on quality. Each disposable vape pen comes ready loaded, already filled and charged, so it's good to go, from the get go, for wherever you go. They're draw activated, too, so all you have to do is pick up and puff, and you are sorted. Backed up by a 550mAh internal battery, and pre-filled with 2ml of nic salts at a strength of 20mg, you'll get approximately 600 puffs per device, making it an ideal travel partner for commutes, nights out, or weekend getaways.
Flavors:
Given that there are over 20 flavors, I have picked some of my favorite dishes to make a subjective and real comment.
Coconut Melon: Coconut and melon, they are the concentration of summer. Slight sweet coconut aroma and tangy melon taste with a little bit cooling note, an ideal and unique vape for summer nights. On the beach, by the pavilion or sit in front of your TV and having coconut juice, eating ice melon, that's one of the most relaxing things to do in summer.
Strawberry Ice Cream:ELF BAR offers warm refreshing strawberry plus sweet cooling ice cream flavor, every puff is full of the aroma of creamy sweet and fresh berry fruit sour, leaving a cooling menthol aftertaste in your mouth and completely satisfying your picky taste buds.
Lychee Ice: That's the combination of fire and ice. ELF BAR offers the unique exotic flavors of lychee with a delicious menthol twist. The sweet flavor of the tropical lychee is excellently complemented by the naturally refreshing menthol, creating a perfectly balanced vape.
Strawberry Ice: Strawberry Ice is a light and sweet blend, the bold fruity notes is complemented by the added ice. Experience the refreshing taste of summer all day long with the Strawberry Ice ELF BAR. Packed with the full-bodied flavors of the British strawberries, this ELF BAR provides a deliciously sweet vape, with a twist of menthol. If you're looking for a vape that produces unbeatable flavor with a fragrant aroma, the Strawberry Ice ELF BAR is for you.
Kiwi Passion Fruit Guava: As the name implies, ELF BAR cooked such a colorful tropical fruits hotchpotch. Passion fruit is known for its various tropical fruits fragrance, the amazing aroma is alike to the smell of ripe mango, banana and lychee, blended with Kiwi and Guava makes this flavor extraordinary as a tropical fruits hotchpotch vape. Inhale the sweet-smelling and exotic fragrance with just right nicotine strength definitely wipe out all you fatigue and give back your passionate spirit.
Pros / Cons
+Rich in flavors which satisfy most vapers' tongue
+Long-lasting battery
+Simple draw activation
+Compact and easy for daily carry
+Delicious flavors and substantial vapour
-Too many flavors to tell which flavor is which from its appearance
-Only 20mg nicotine strength available
Summary
Elf Bar 600 Disposable Vape is colorful in flavors in deed, and it's certainly powerful enough to support a long lasting time to fulfill vapers' weekend getaways need as a backup ENDS device. It can satisfy most vapers' appetite whether you are a candy lover, berry lover or who just miss the pure tobacco flavor. Whereas, it would be better if there are more design details on the device to make it more distinguishable or attractive to consumers.
Categories
Tags