Outset Contemporary Art Fund has announced the recipients of six grants being awarded by the Outset Partners programme. In Cycle III (2021), a total of £275,000 is being awarded across a range of agenda-setting museums, galleries, and public institutions – both within the UK and internationally – to support challenging new art projects with a demonstrable transformative aspect for the creative ecosystem.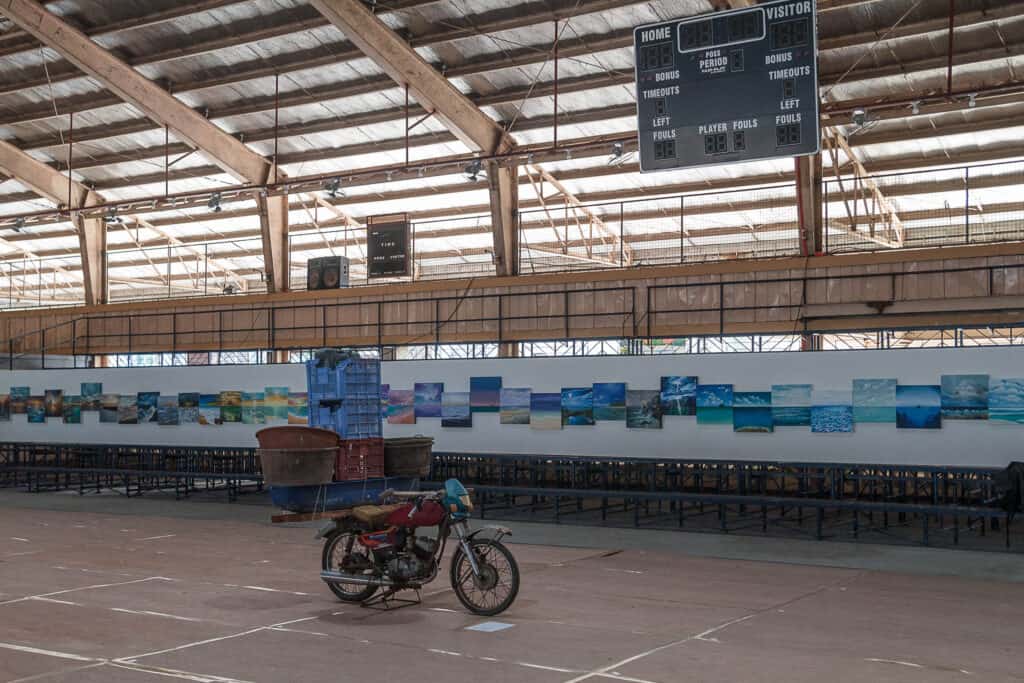 The central tenet of Outset Partners is one of responsive philanthropy that adapts to the ever-changing needs of the creative ecosystem. The approach to collective decision-making is based on actively listening to the arts sector, exploring emerging themes and investigating social trends, to identify where support can have the greatest impact.
Each Cycle, Outset Partners witness shifts across the arts, from a push for the cultural sector to work more sustainably, to establishing innovative models in an increasingly 'phygital world'. In Cycle III, we saw artists and institutions striving towards the new digital future while seeking ways to have a significant social impact. The Outset Partners were struck by projects that sought access to art for all, placing artists in schools across the country, connecting varied communities (be they local, urban or indigenous), creating exhibitions that challenge and provide diasporic recognition, and engaging with the potentiality of digital technology to move into a phygital future that all audiences can be a part of. Outset Partners awarded these six grants with the belief that the recipients will make powerful and transformational societal changes, with art at their very core.

Candida Gertler OBE, Co-founder, Co-Director and Partner, and Nicolette Cavaleros, Co-Director Outset, on behalf of the Outset Partners
The one-of-a-kind £150,000 Transformative Grant, the largest grant from a collective of private individuals in the world, affords the opportunity for a significant project to radically rethink the art institution of the future. The Cycle III recipient, Performa, will launch a new digital platform. 'Living Archives' will transform Performa's global reach and publicly document the organisation's pioneering work since 2005. Encompassing visual art, dance, theatre, music, film, and public art, the Performa archive is rich in performance-based projects by established visual artists; projects that reimagine historical works through highly original staging; works exploring avant-garde performance history; and site-specific performance-based work.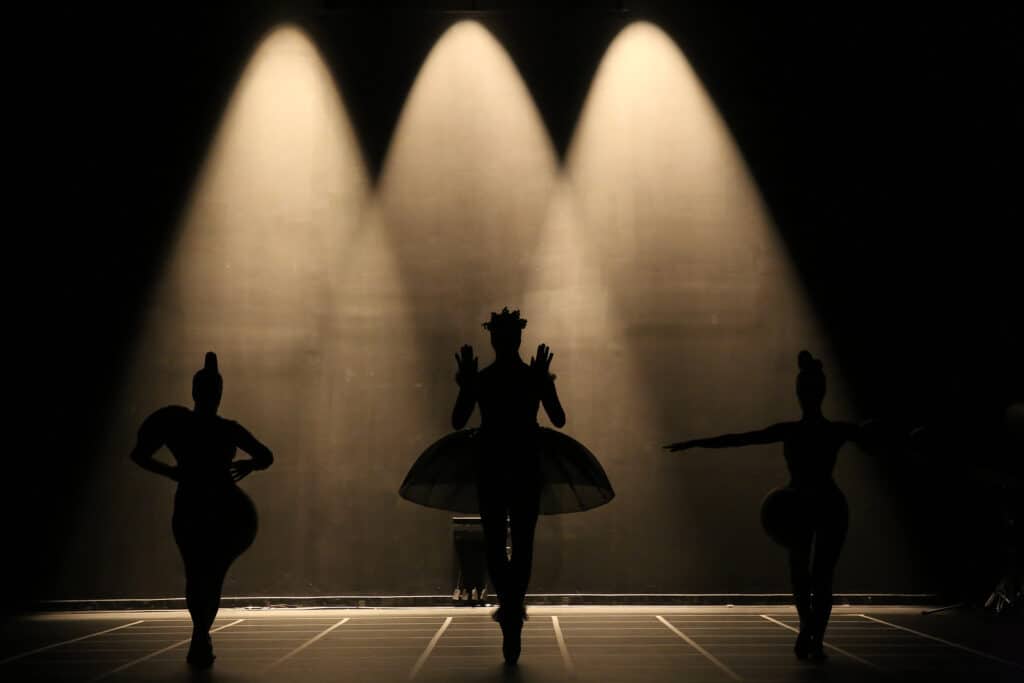 "We are thrilled and honoured to be the recipient of this extraordinarily generous grant from Outset. It will indeed be truly transformational, allowing Performa to move ahead with an ambitious and innovative new approach to "the archive", and Performa's digital presence globally, that we have been developing over the past several years" says RoseLee Goldberg, founding director and chief curator of Performa.  "Several sections of the archive, as well as outlets for reaching diverse audiences, such as our Radical Broadcast program, have been in place and much heralded for some time, but the larger scope of Performa's vision for its 'living archive' has been on hold. Outset's infusion of funds at this critical juncture will make all the difference. With their support, we will be able to move forward with the archive and set new levels for communicating the critical social, intellectual and deeply humanist belief systems articulated by the many remarkable artists with whom we work."

RoseLee Goldberg, Founder and Chief Curator of Performa 
Each cycle, five Impact Grants of £25,000 are awarded to public institutions that respond to the critical issues facing the cultural sector that the Outset Partners have identified in dialogue with institutions, curators and of course artists. Issues, for example, such as empowering educational initiatives or enhancing creative infrastructure. The 2021 Impact Grants are awarded to the following projects:
AiR School Residence Programme', Artists in Residence, National, UK
AiR connects artists with schools across the UK to co-design and carry out bespoke projects with young people and their teachers. These residencies ensure that young people in lower socio-economic areas can collaborate, experience and be inspired by outstanding artists, unleashing their creative ambitions, as well as supporting the school to provide an enriching curriculum. AiR believes that access to high quality artistic experience for young people needs to be prioritised more than ever.
'The Remastering Project', Bold Tendencies, London, UK
Bold Tendencies, which occupies the rooftop spaces of a former car park in the centre of Peckham, South East London, has sought to transform its building into a truly experimental civic space and place of assembly for the past 14 years. Open to everyone, Bold Tendencies is committed to participation and enjoyment of a rich, experimental Visual Arts and Live Programme. Bold Tendencies will work with Feilden Fowles Architects to double capacity of their large-scale lower floors. New acoustic and creative infrastructure will expand their ability to organise and produce live events that complement the thematic interests of the rooftop sculpture programme.
'Graphic Cultures of Dissent', Centre Pompidou, Paris, France
A joint initiative with Bibliothèque Kandinsky, Centre Pompidou will bring together international experts to question how to build a collection of militant documentary sources and artworks and to better understand the relationship between critical, politically committed publications and today's artistic and graphic practice. This research-driven project will explore activist practices in art at the height of decolonisation processes, liberation struggles of the 60s and tricontinental ambitions, investigating militant graphics, periodical magazines, posters, zines and propaganda ephemera.
'Shri Vishayas Project', Green Papaya Art Projects, Quezon City, The Philippines
The Shri Vishayas Project seeks to create an educational platform for intersections of indigenous, rural and contemporary cultures. The project will involve artists, creative professionals, and cultural workers immersing in the Panay Bukidnon communities to exchange knowledge through dialogues and workshops for the purpose of creating better understanding and cooperation between these societal groups. The project will culminate with publications and a mountain festival of living cultures.
'DIASPORA PAVILION 2', International Curator's Forum, London, UK
As part of the Outset Partners Cycle I (2019), International Curators Forum (ICF) was awarded £25,000 per annum for three years towards the development and execution of the Diaspora Pavilion 2. The project will culminate in an exhibition that will take place during the 59th Venice Biennale in 2022, with further iterations including site-specific commissions and exhibitions presented in partnership with the Whitechapel Gallery and Block 336, London.
About Outset Contemporary Art Fund
Established in 2003, Outset Contemporary Art Fund is the leading international, independent charity supporting innovative art projects that engage the widest possible audiences. With a presence in nine countries, the charity has raised over £14 million worldwide in support of the creative ecosystem. Outset is recognised for creating influential models of responsive arts philanthropy with its innovative public-private schemes and initiatives. Practising catalytic philanthropy means not only offering crucial funding support but also activating networks and initiating new relationships and partnerships. Transformative funding models that Outset has established include:
–     the Outset Frieze Tate Fund, inviting international curators to join the Tate in selecting and acquiring 100 works of art over 10 years from Frieze for the Tate Collection;
–     Studiomakers, providing new solutions to securing the physical spaces needed for creative production and cultural consumption. The initiative co-founded The Creative Land Trust with the Mayor of London, Arts Council England and Bloomberg Philanthropies, now an independent charity purchasing property to be used as artist studios in perpetuity;
–     theVOV, a virtual ecosystem presenting monumental exhibitions for the public to enjoy live and on demand. For the first time, museums and galleries join forces on one centralised digital platform, demonstrating unprecedented solidarity and showing a united front to generate funds for the creative sector, whilst making culture more accessible than ever online.         
Categories
Tags