A previously hidden sketch has been discovered during examinations of Rembrandt's The Night Watch. This allows us to look over the artist's shoulder, as it were, and watch as he takes the first steps in the making of a masterpiece. The team of Operation Night Watch researchers have been working at the Rijksmuseum for the past two-and-a-half years, meticulously mapping The Night Watch using the most advanced imaging techniques and computer technology. Their work has produced an unprecedented volume of data that offers a vastly improved understanding of the creation process and the painting's current condition.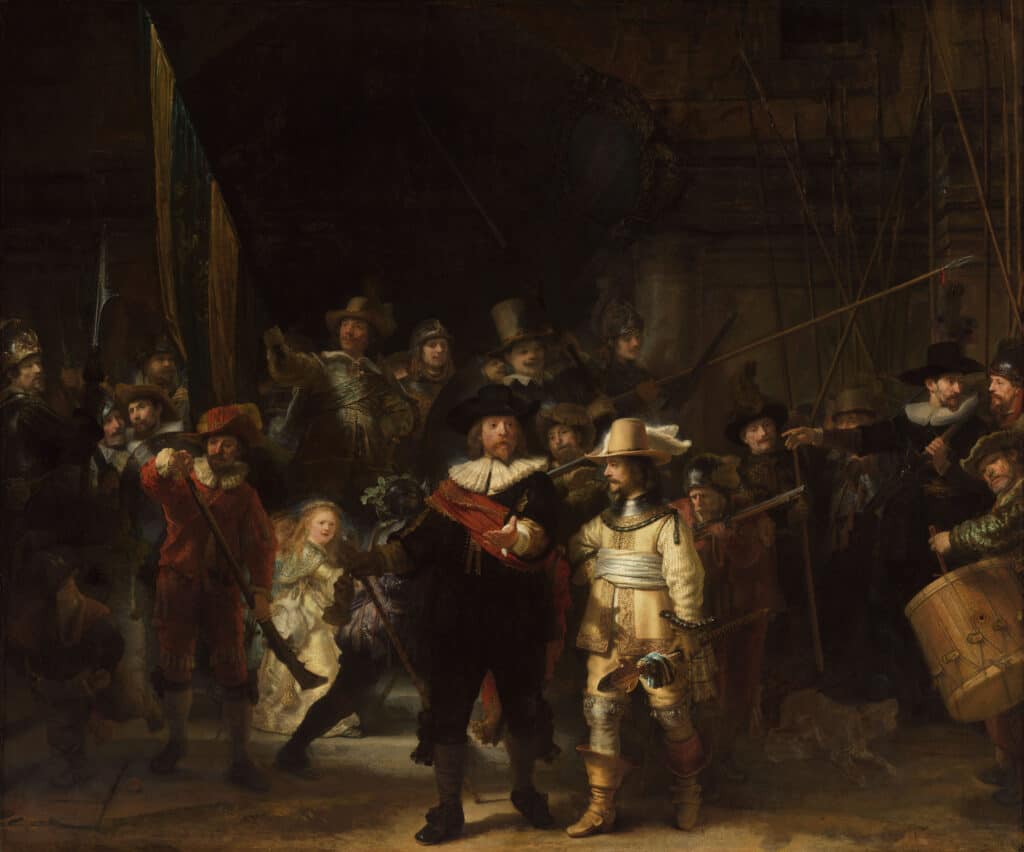 Taco Dibbits, Director of the Rijksmuseum: 
The discovery of the sketch represents a breakthrough in this research. We always suspected Rembrandt must have made a sketch on the canvas before embarking on this incredibly complex composition, but we didn't have the evidence. We are currently able to look beneath the surface of the paint better than ever before and now we have the proof, giving us a real understanding for the first time of how the painting was made. It is fascinating to see Rembrandt searching for the right composition. We have discovered the genesis of The Night Watch
The underpainted sketch corresponds with our understanding of Rembrandt's spontaneous approach to composing directly on the canvas itself. This discovery was only possible because new technologies allow us to look through the layers of paint with greater specificity than ever before and analyse in minute detail the materials that Rembrandt used. The artist applied a brown 'quarts' ground and used a beige paint with a high chalk content for his rough sketch. To date, no other paintings by Rembrandt have been discovered that were prepared using this type of paint.
Each new detail gives us another insight into Rembrandt's creative process: his original idea, his thought processes and his material and artistic choices. An all-encompassing approach such as this would have been impossible even a few years ago, which means Operation Night Watch is setting a new standard for the study of painting. All these discoveries now prompt us to look at Rembrandt's other paintings with different eyes – we now know what we should be looking for.

Petria Noble, the Rijksmuseum's Head of Paintings Conservation
Categories
Tags