Having steered New Contemporaries consistently for 25 years, Sacha Craddock is stepping down as Chair of its Board. A prolific art writer, critic and curator, Sacha joined New Contemporaries in 1989 as a selector following its relaunch in 1988, alongside Iwona Blazwick, Nicholas Logsdail, Veronica Ryan, Jon Thompson and Richard Wilson. Widely accepted as a barometer of emerging contemporary art practice, it was in 1989 that artists including Damien Hirst, Abigail Lane, Mark Leckey and Maud Sulter were selected.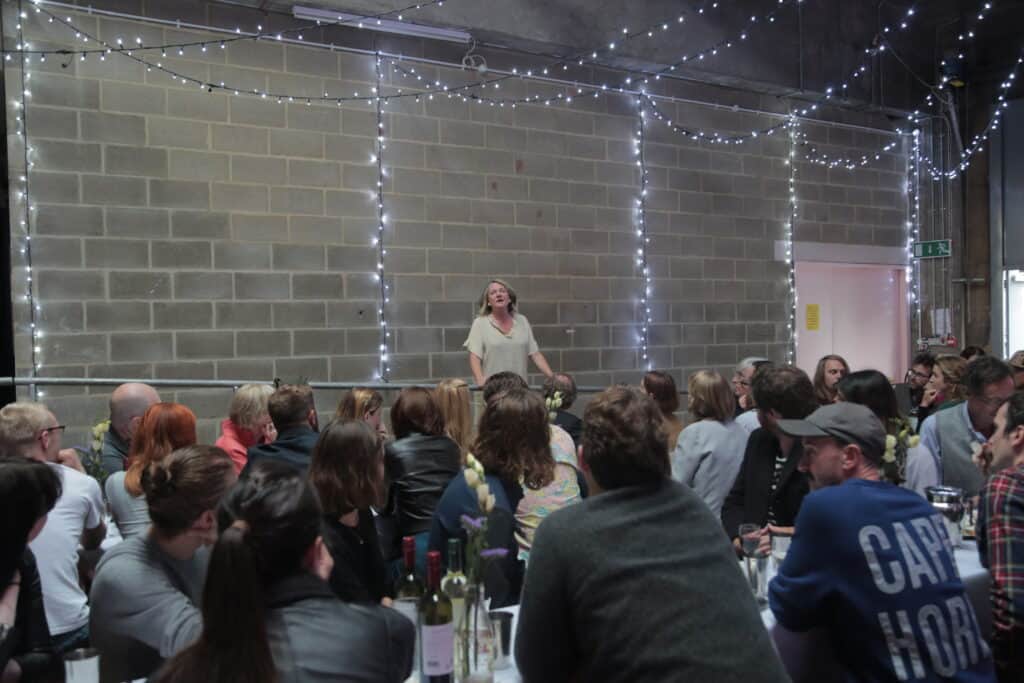 "Sacha's impact on New Contemporaries has been profound: following our re-launch in 1988 she helped raise the bar in terms of the ambition and influence of our activities demonstrated by the partners and funders that we have collaborated with. Her significant work on behalf New Contemporaries has positively influenced the development of so many artists, many of whom have gone on to become key figures in our ecology. Sacha's commitment to New Contemporaries means that I know she will continue to actively support what we do. During her time as Chair, stability and resilience have been built and we are now ready to embrace the next chapter of our history. There is perhaps no better example of Sacha's passion for and contribution to the arts than her time with New Contemporaries.

Sacha's tenure with us has charted the recent changes in arts education and what it means to be an artist, as well as the developments in exhibition-making and the network of museums and galleries across the UK. She has left an indelible legacy at New Contemporaries. I know that many will join me in expressing gratitude for Sacha's devotion to the organisation and her significant contribution over the past twenty-five years."

Kirsty Ogg, Director, New Contemporaries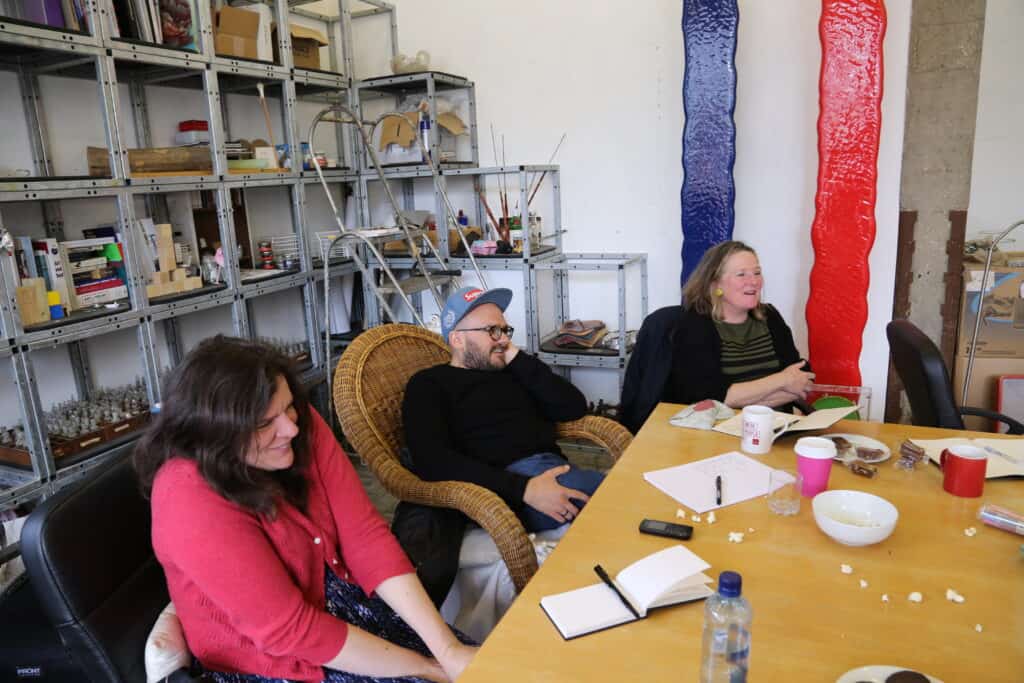 Sacha became a leading figure in the organisation, joining the Board in 1992 and becoming the Board Chair in 1996 where she remained until December 2021. During Sacha's tenure, the annual touring exhibition has supported over 1,000 artists, has travelled over 6,000 miles and has received over 1 million visitors across the length and breadth of the UK, including this year's Bloomberg New Contemporaries first shown at Firstsite, Colchester followed by the South London Gallery from 10 December 2021 to 22 February 2022. It is this ambitious vision which has seen New Contemporaries firmly establish itself as a cultural force, becoming a widely respected event in the cultural calendar.
My commitment to New Contemporaries has been almost like that to a second child. When I started as Chair in 1996, I had no idea what the role meant; now many years later, working with a creative and honourable Board, and a sound and solid organisation, I certainly do. I have, over decades, collaborated with numerous venues, funders and educators to bring the most exciting contemporary artwork to the public. Although roles within the organisation have become more distinct, my involvement as Chair of the annual selection process, however, has meant a constant overview of discussion around which work to exhibit.  

I have relished the opportunity to see every image sent in, to hear every sound piece and experience all of the moving image submitted. The process, with excellent and intelligent selectors, has encouraged critical and interesting debate. New Contemporaries gives a person leaving arts education the chance to exhibit professionally, often for the first time, without name, age, place of study and gender considered. While the scope of work produced and the background of those studying has evolved, partly because of changes in education funding, I am confident that my successor and our organisation will continue to apply the longstanding democratic principles of New Contemporaries.

Sacha Craddock, Chair, New Contemporaries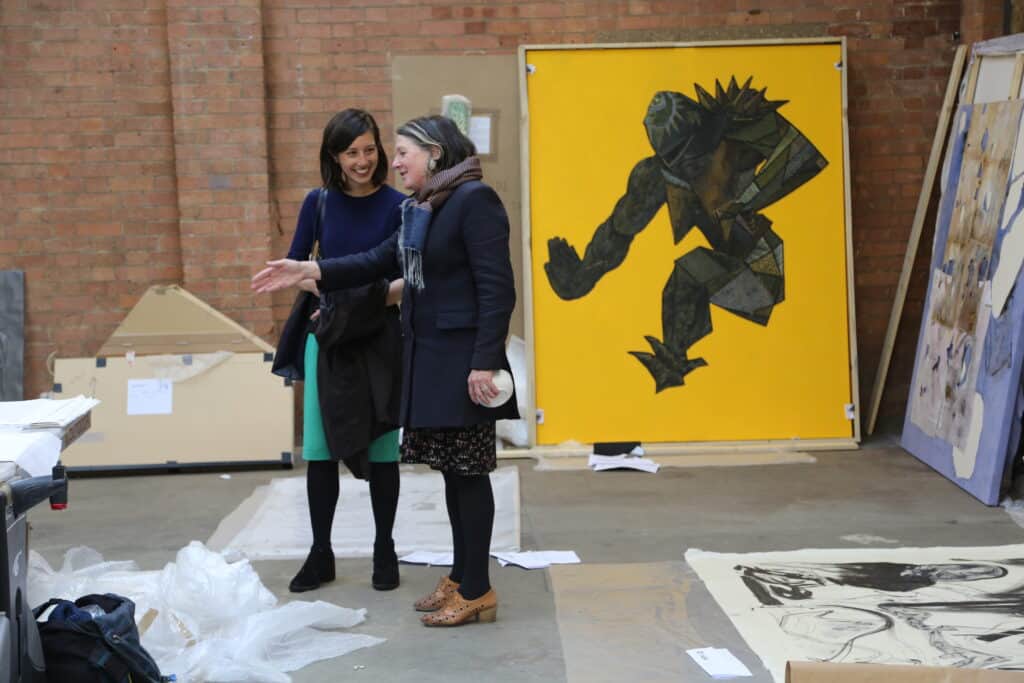 Sacha Craddock is an art critic, writer & curator based in London. Co-founder of Artschool Palestine, member of Abbey Council, and co-founder of the Contemporary Art Award at the British School at Rome, Trustee of the Shelagh Cluett Trust, and co-President of AICA-UK, the British section of International Association of Art Critics. She has been Chair of the selection process of New Contemporaries and Chair of the Board since 1996. After completing a degree in fine art painting at Central Saint Martins, and a postgraduate painting degree at Chelsea School of Art, Craddock began writing art criticism for The Guardian newspaper in 1988. Sacha has judged art prizes, including the Turner Prize in 1999 and the John Moores prize in 2008.
Her commitment to contemporary art encompasses curating, organising, promotion, education, critical writing, and creating new networks designed to bring artists and audiences together. Selected critical writing includes essays on Alison Wilding, Laura Ford, Mark Boulos, Benjamin Senior, Angus Fairhurst, Richard Billingham, Jose Dávila, Chantal Joffe, Mustafa Hulusi, Heri Dono, Wolfgang Tillmans, Rosa Lee, Young In, Alberto Savinio, and Adam Henein. She was the co-founder of Bloomberg Space and its curator from 2002 to 2011. More recently, her curatorial contribution includes Turner Prize Hull 2017, 'Strike Site' at Backlit Gallery, Nottingham 2018, the SPECTRUM Art Award at Saatchi Gallery May 2018, and Creekside Open and Exeter Open, 2019.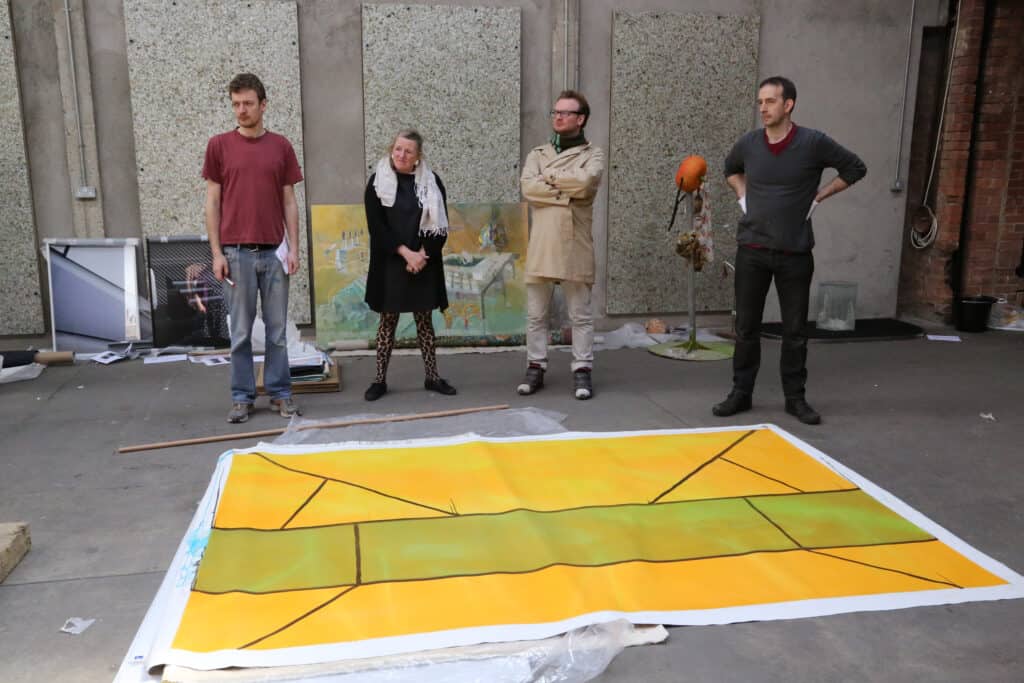 Categories
Tags