SuperRare, the curated marketplace for NFT artwork and SuperWorld, a virtual world in augmented reality (AR) have launched RAREWORLD: An NFT Takeover, an intervention of immersive 3D sculptures installed throughout the Convention Center during Miami Art Week.  RAREWORLD is an exhibition and activation viewable via the SuperWorld app November 30th – December 5th, 2021 featuring large-scale AR artworks and sculptures by more than 20 artists, curated by SuperRare. The works will also be sold on SuperRare via a reserve auction during the fair.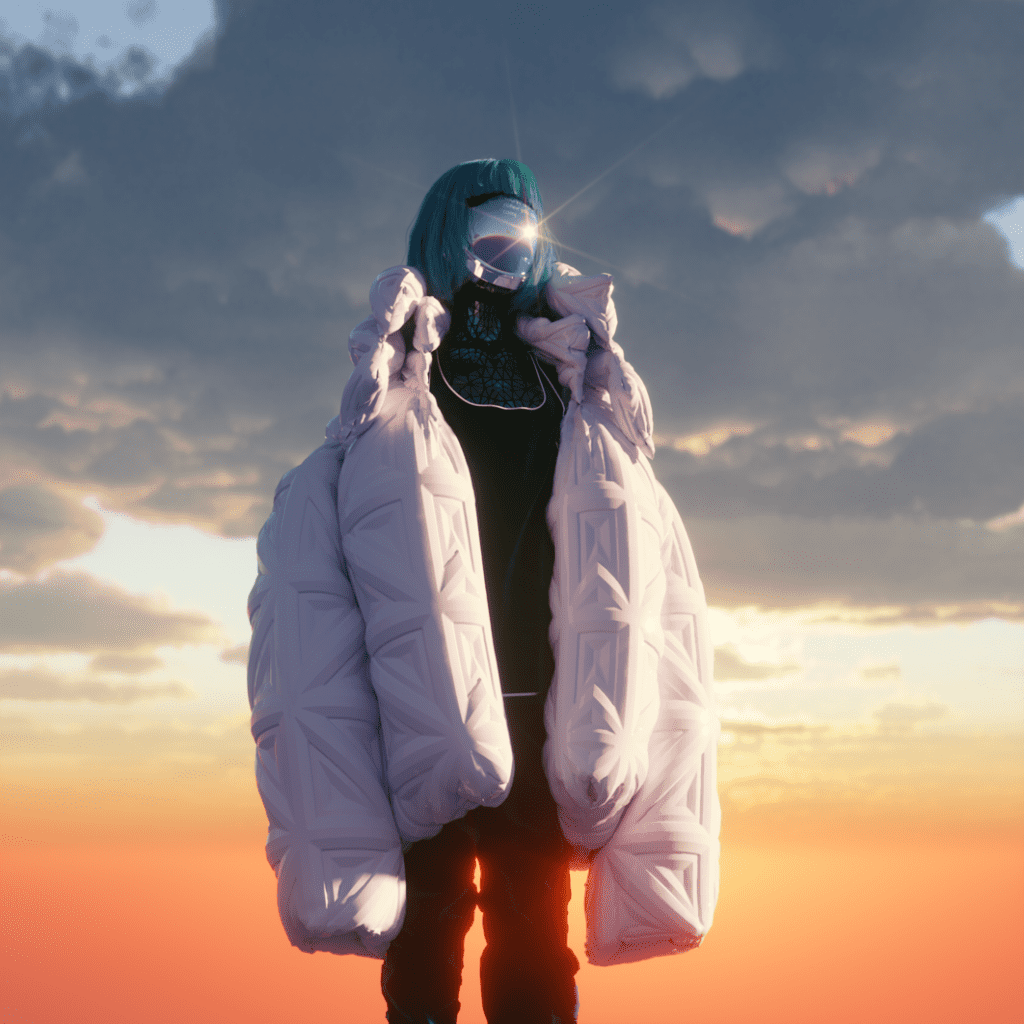 "We are thrilled to partner with SuperWorld to bring an augmented reality experience of our curated artists' works to Miami. It's been an incredible year for NFTs and this is just the beginning. NFTs are the future of immersive interactive art and the Miami Beach Convention Center during Art Week seemed like the ideal setting to show the world a sneak peak of what we have in store."

SuperRare CEO John Crain.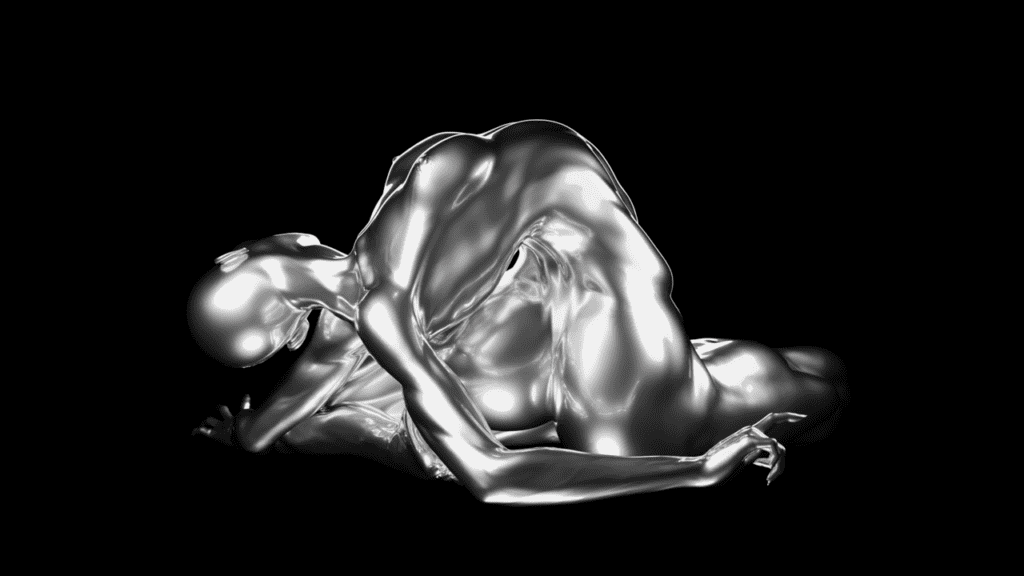 Curated by SuperRare to showcase an array of artists who work in 3D and AR, the full RAREWORLD exhibition is available to see in person at the Miami Beach Convention Center and will be installed throughout the space, activated and brought to life through SuperWorld's AR technology and dynamic app interface.
"SuperWorld is honored to co-sponsor the RAREWORLD event with SuperRare during Miami Art Week. By incorporating immersive AR through the SuperWorld app in the form of an NFT Takeover, viewers can appreciate amazing works of art in the metaverse that provide both an emotional and geographical context."  

says SuperWorld Co-Founder and CEO Hrish Lotlikar.
Visitors are encouraged to find all 20 works and to screenshot the works in-situ, sharing them via Twitter with the hashtag #RareWorld #NFTakeover and tagging @SuperRare and @SuperWorld in order to win a bespoke POAP badge.
ABOUT THE ARTISTS

Aeforia
Aeforia is a digital artist from Montreal, Canada. His work is all about colors, balance, and emotion. Blending surreal landscapes and digital portraiture, he has managed to craft a distinct style over the years and develop a keen eye for details, while focusing on the emotional impact.

Antoni Tudisco
Creative director & 3D visual artist Antoni Tudisco was born & raised in Hamburg, Germany where he grew up studying media management and web design & development programming. Worked with top-tier brands Nike, Adidas, Versace, Google, Mercedes Benz, D&G etc. and has gone on to launch his own brand TUDISCO STUDIO as well. Having been featured in Vogue, Highsnobiety & Hypebeast and winning several notable design awards.

Bryan Brinkman
Bryan Brinkman is an animator, Late Night TV Graphic Artist, Visual Effect Artist, Pop Culture Gallery Artist.

David Bianchi
David Bianchi burst onto the NFT scene dropping the world's first Award-Winning Spoken Word Film NFT. His genesis drop, "I Can't Breathe" was a painfully honest look at being black in America in the aftermath of the murder of George Floyd. David donated 100% of the proceeds to the George Floyd Memorial Foundation. David's work spans far beyond the NFT space. He is a celebrated actor, filmmaker, screenwriter and globally known spoken word poet. He holds over 100 professional film and television credits. He is a member of the prestigious Academy of Television Arts and Sciences and the founder of Exertion Films.

Dom Qwek
Dom Qwek is a digital artist with 20 years of diverse experience in the entertainment industry and is renowned for his figurative surrealism art. His work can be described as evocative and sculptural. Through experimentation of form and symbolism, Qwek creates art that brings an awareness of both self and universal experiences, and often depicts a duality that allows viewers to form their own connection to the work. Located in Orange County, California, he is currently involved in developing a new IP at Bonfire Studios. Previously, he contributed to multiple titles for companies such as Blizzard Entertainment and Guerrilla Games. Qwek sees crypto art as an evolutionary step in his artistic journey and looks forward to evolving his work in this space.

Eceertrey
Eceetrey is Matthew Rey Treece, a 31-year-oldphotographer, 3d render, and conceptual artist living in Boulder, Colorado. Treece uses his own unique blend of combining different mediums and techniques, typically digitally mixing and arranging with delicate care and balance, in order to create a "mixed reality" image—one that I feel and see inside myself and my mind. In the past few years my focus has been on landscapes and the environment throughout Colorado. His body of work aims to emphasize the deep beauty in forgotten and unexplored regions of our cities, our natural landscapes, and even our thoughts and dreams

Federico Clapis
Federico Clapis (born on 4th April 1987 in Milan) is a contemporary Italian artist. He has developed his career in a unique way, opening new itineraries and horizons in the art world. For years, Clapis worked "undercover" producing viral videos on social networks and accumulating millions of followers and views. In 2015, at the height of his popularity, he decided to move away from pure entertainment and converted his online presence into a tool for the dissemination of his artistic works previously kept hidden. Clapis lives his art as a materialization of his experiences, and as a medium of introspection to share with his followers. Technology, a recurring theme in his most famous artworks, is a metaphor for the contemporary to explore our timeless emotional states. In 2021 he took his first steps into the world of cryptoart, where his knowledge of the digital medium allowed him to quickly position himself among the world's leading artists in this new and radical form of art. NFTs, sculptures, installations and video art become vehicles of a more profound adventure, to discover the shared interiority between the artist and the observer.

Filip Hodas
Filip Hodas is a 28-year-old 3D artist based in Prague, Czech Republic. In 2015, Filip started a daily render project that lasted for almost 400 days and helped him gain initial traction online. Since then, he has accomplished to grow to one of the most-followed 3D artists in the world. Throughout his career Filip accumulated over 650,000 fans across his socials which opened the door to collaborations with numerous international brands such as Adidas, Coca Cola, Samsung or artists like Jean-Michel Jarre. Over the years, several of Filip's renderings went viral and made front pages of numerous sites and social networks from Bored Panda, 9gag to Reddit. His work was also featured in several exhibitions across Europe and one of his images even made it to London's Tate Modern.Filip is most known for his artwork series 'Pop Culture Dystopia', that envisions decaying pop-culture icons such as Mickey Mouse, Pacman, or Hello Kitty in desolate and abandoned post-apocalyptic landscapes. In 2020, he followed with a similarly popular series called Cartoon Fossils portraying realistic skulls of the cartoon characters from his childhood.

Gavin Shapiro
Gavin Shapiro is a digital artist whose ultimate goal is to produce work that makes you smile. He focuses primarily on playful conceptual artworks that explore how we can use digital tools to confront our expectations of what's possible in a traditionally physical art world. He's lived in New York, Osaka and Paris, working on a large variety of projects including tv shows, commercials, outdoor displays, large-format stage visuals, and animations for casino games.His personal work, released under the name "shapiro500," has been used as visuals at music festivals and concerts all over the world, and has been shown on digital billboards as part of art exhibitions in New York City, Paris, and Tokyo. His animations have accumulated hundreds of millions of views across Instagram, Facebook, Reddit, and Giphy, and have been sold as NFTs on Nifty Gateway and SuperRare since mid-2020."

The Fabricant
The Fabricant is a collective digital fashion house leading the fashion industry towards digital-only clothing. Unconstrained by the physical, we create high quality seductive 3D fashion narratives and experiences.

Jason Ebeyer
Known globally for his glossy figures and sensual style of artwork, Jason Ebeyer is a 3D Artist blending elements of romanticism and eroticism with surreal figures, seemingly plucked from the dreams of the digital generation. His work has received acclaim around the world for its unique fusion of soft emotions and erotic ecstasy. Jason's art has exhibited in galleries and published worldwide, including the cover of V Magazine and gracing the pages of multiple issues of Vogue globally.

Kenny Schachter
Kenny Schachter has been curating contemporary art exhibitions in museums and galleries and teaching (art history and economics) for more than thirty years; presently in the graduate department of the University of Zurich (appointed to advisory board January 2021) professorships at the School of Visual Arts (NY) and New York University. He has lectured internationally, been the recipient of a Rockefeller supported grant in Mexico, and contributed to books on Paul Thek, Zaha Hadid, Vito Acconci and Sigmar Polke/Gerhard Richter. Schachter has a regular column on Artnet.com in addition to writing widely for various international publications including most recently New York Magazine and The Times Magazine (UK). He had a retrospective of his art at Joel Mesler's Rental Gallery in New York in the summer of 2018, curated an exhibit at Simon Lee Gallery in London, fall 2018 and a one person show at Kantor Gallery, LA, February 2019. He recently staged the first phygital NFT group exhibit at Nagel-Draxler Gallery in Cologne, and participated in a two-person show with Eva Beresin at Galerie Charim in Vienna (both in May 2021) Schachter will participate in Art Basel 2021 with Nagel Draxler Gallery. In addition, another one person show is scheduled at Blum & Poe Gallery in Tokyo in 2022. Schachter is presently the subject of a documentary being produced and directed by Chris Smith (Tiger King/Fyre Festival), and a Hulu/ABC NFT film, and has been profiled in The New York Times Magazine (cover story, September, 1996), and London's Observer, Independent and Telegraph. After having made digital art for decades, Schachter has spearheaded the traditional art world's adaptation of Non Fungible Tokens in 2021 by lecturing from Yale to the Hirshhorn Museum and written 8 feature articles for Artnet on the subject. He has curated wide-ranging NFTism exhibitions (which term he trademarked) at Nagel Draxler in Cologne, Institut in London and Nagel Draxler's booth in Art Basel Switzerland. Kenny is currently based in New York.

KidEight
KidEight is a Digital artist and motion designer, virtual architect, worldbuilder, and photoshop savant. He frequently amplifies, exaggerates, and sensationalizes archetypical thematics rooted in hip hop and street culture's zeitgeist, juxtaposed with cheeky vulnerability. His idiosyncratic art style is consistent and acutely experienced through his most widely collected signature art piece, "EVOL": a 2,000-year-old cherub adorned in tattoos, Grillz, razor blades, and ski masks, among other things that don't belong to a baby. Throughout his 15+ year career, KidEight has worked with Atlantic Records, Def Jam, Future, Gucci Mane, Fabolous, Moneybag Yo, Chris Brown and virtually every rapper and hip hop icon since the turn of the millennium. KidEight has built a cult-like community and established himself as the fixture character within his rebellious-and-sometimes-ostentatious phygital universe within the NFT ecosystem. The collectors and community built around EVOL and KidEight are intrinsically rooted in the emotional dissonance of hyper-masculinity and eccentrics reinforced in mainstream and counter-culture. The New York Times described KidEight as "an eccentric, a master of photoshop and logo reappropriations, with a finely honed sense of the absurd."

Krista Kim
Krista Kim is a contemporary artist and founder of the Techism movement (2014), whose work explores the concept of the digital consciousness. Her interest in digital technology and its revolutionary effects on human perception, media, social structures, and communication had led her to work in both digital and physical realms. Having developed her signature language of shifting gradients using digital software since 2012, her works on glass and plexi hypnotize its viewers into a trance of tranquility while her video works provide meditative experiences of color and light. Kim was chosen by Louis Vuitton as a #Louis200 visionary in celebration of Louis' 200th birthday; Top 30 Most Influential People of the Metaverse by Read and Write Magazine; Architectural Digest AD100, NFTy50 by Fortune Magazine; she is Global Ambassador of Superworld, and a founding member of 888tnw.com. Kim made an iconic collaboration with Lanvin in 2018. She is currently exhibiting in the "Proof of Art" exhibition at Francisco Carolinum Museum (Linz, Austria). She was also in a curated auction by Steve Aoki at Sotheby's.

Marc-O-Matic
Marc-O-Matic is an Australian Artist, AR/VR Auteur, Animator and Technologist who explores fusions between hand drawn physical Art, 3D and Immersive AR/VR Media. Transforming static drawings into elaborate Artworlds and made explorable through Virtual and Augmented Reality. His approaches to experiential Art & Storytelling have showcased internationally throughout South Korea, Japan and the US, including Siggraph Asia, South by South West, GDC and Adobe Max.

Marjan Moghaddam
Marjan Moghaddam is an award-winning & pioneering Digital Artist/Animator, known for her original style of 3dCG figuration/animation & a critical discourse. She is recipient of top awards/grants such as the Rockefeller Fund, been an official selection of Siggraph 4 times, exhibited at the Smithsonian & other museums, created public art commissions in the US & Europe, Adobe Artist-In-resident, Forbes' Best of AR Art. Her works are held in private, institutional & NFT art collections, and she was the female digital artist featured between Beeple and XCopy in the BBC documentary Art Goes digital.

Parrott_ism
Parrott_ism is at heart a story-teller. Using different mediums together to bring the inner-worlds out. He blends psychedelia, images of potential human futures and ethos of distant pasts into one, taking the observer through a range of nostalgia, hope, longing and resolution.

SamJ
SamJ is a artist whose interests and design aesthetic are heavily founded and influenced by my queer identity. Assuming I already stand out in public as a queer person, I am not afraid to go further and be more unique than most in my design. I like to think my creative approach to design is unapologetic and borderline absurd. One could easily say my work is almost campy. Someone once told me my work looked like it was from kindergarten, frankly I think thats chic.

Sylo
Sylo is a UK based CG Artist and Designer using procedural tools to create abstract landscapes and realities. He focuses heavily in RND to produce visually complex ideas and takes inspiration from themes like the afterlife and the unconscious. His experimentation defines his artistic style and helps him produce innovative films through the behavior of light, sound and movement.
Categories
Tags