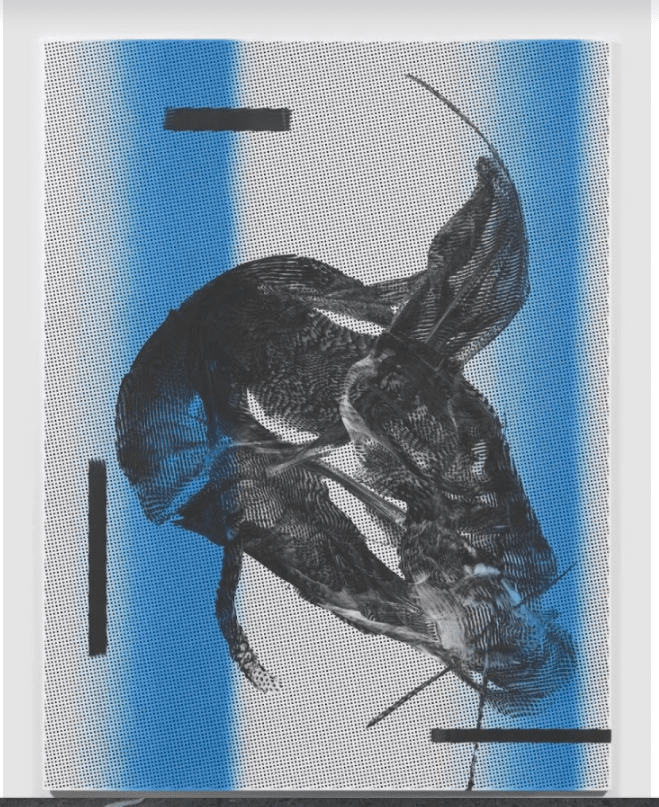 Lisson Gallery now represent Cheyney Thompson in New York, in collaboration with Andrew Kreps Gallery. The galleries will present a dual-part exhibition of new paintings in New York in November 2022, as well as significant works from the artist's Displacement series on their booths at Art Basel Miami Beach from November 30th – December 4th, 2021. Lisson Gallery will also represent the artist in London and Shanghai.

At the core of Thompson's practice is an analytical approach and unwavering commitment to the examination of painting—its production, distribution and presentation in contemporary conditions. He often applies strict sets of principles to the creation of his work, using rules-based systems as generative tools to minimize the subjectivity of creative decisions. The methods for investigation have included such varied structures as mathematical theories, complex algorithms, economic formulas or numerical colour systems. The result is a dialogue between the formal qualities of the work and the consciousness of its production.

Cheyney Thompson was born in 1975 in Baton Rouge, Louisiana and currently lives and works in New York. He received a BFA from the School of the Museum of Fine Arts, Boston, in 1997. His work was recently included in 'Low Form. Imaginaries and Visions in the Age of Artificial Intelligence' at MAXXI, Rome, Italy (2019) and in 'Programmed: Rules, Codes, and Choreographies in Art, 1965–2018' at the Whitney Museum of American Art, New York, NY, USA (2019). Thompson's work was the subject of an exhibition with Sam Lewitt at The Brno House of Arts, Brno, Czechia (2017). Other solo exhibitions include 'Cheyney Thompson The Completed Reference: Pedestals and Drunken Walks', at Kunstverein Braunschweig, Germany (2012); and 'Cheyney Thompson: metric, pedestal, landlord, cabengo, recit', at MIT List Visual Arts Center, Cambridge, MA, USA (2012). Select group exhibitions include 'Invisible Adversaries: Marieluise Hessel Collection', Hessel Museum of Art, Bard College, Annandale-on-Hudson, NY, USA (2016); 'Money, Good and Evil. A Visual History of Economics', Staatliche Kunsthalle, Baden-Baden, Baden-Baden, Germany (2016); 'A Slow Succession with Many Interruptions', San Francisco Museum of Modern Art, San Francisco, CA, USA (2016);?'Materials and Money and Crisis', Museum Moderner Kunst, Vienna, Austria (2013); and the 2008 Whitney Biennial, Whitney Museum of American Art, New York, NY, USA (2008), among others. Thompson's work is held in the permanent collections of the Centre Pompidou, Paris, France; Museum of Modern Art, New York, NY, USA; San Francisco Museum of Modern Art, San Francisco, CA, USA; Walker Art Center, Minneapolis, MN, USA; and the Whitney Museum of American Art, New York, NY, USA.
Categories
Tags