CXIP, the best in class NFT minting platform, announces a historic decentralized autonomous organization (DAO) for creators to govern and oversee the future of NFT technology: the CXIP DAO.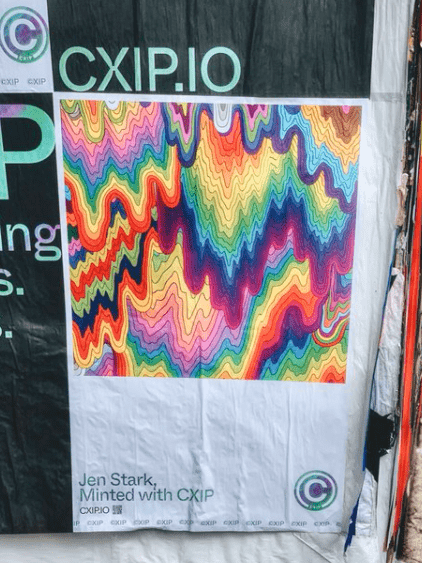 DAOs are groups of people using blockchain technologies to collectively make decisions by enabling radically efficient management of processes, assets, and projects. This is in stark contrast to how most minting studios and marketplaces currently work; by exerting centralized control in a backwards-looking fashion taken from outdated, pre-blockchain internet protocols. As a solution, CXIP uniquely approaches minting via an open-source technology that is owned, operated, and controlled by the creator community. It empowers and protects creators equally by providing them with easy tools for minting and deploying NFTs.
Driven by CXIP's mission to protect artist rights for all artists, every creator who has ever minted an NFT on ETH will be able to claim $CXIP Tokens and join the CXIP DAO. 
"Minting is the spark that powers the Web3 ecosystem and the metaverse, the fundamental technology used to create all NFTs. Minting an NFT should not be difficult, and creators should not be tied to a specific marketplace or service provider to do it. Minting should be a free and open action, and creators should be able to move their collections and NFTs seamlessly between marketplaces,"

said Jeff Gluck, Founder and CEO of CXIP. 
CXIP aims to provide the most robust and secure NFT minting technology by tackling three chronic issues in the marketplace: royalties, creator-owned smart contracts, and permanence. CXIP accomplishes this through a variety of tools, including pre-mint signatures, on-chain identities, verified provenance, double permanence, advanced royalty mechanics, and state-of-the-art smart contracts. This empowers every creator to receive what they are rightfully due. No middlemen. No registries. True to the blockchain and Web3 spirit. In addition, the launch of CXIP DAO ensures creators are allowed to vote on proposed features, innovations, and manage the community treasury: focusing on key areas of industry-wide NFT minting governance, including NFT royalties, creator-owned minting contracts, and metadata permanence. 
To help guide CXIP DAO, an advisory council has been established comprised of leading artists and advocates; including Jen Stark, Pharrell Williams, Daniel Arsham, Chad Knight, Justin Aversano, and Jeff Gluck, co-founder CXIPLABS and artist rights lawyer.
ABOUT CXIP 
CXIP is the most trusted NFT minting software for creators and marketplaces, empowering all NFT market participants to seamlessly integrate its best-in-class minting solution. With a 'marketplace agnostic' approach, CXIP is planning API integrations with all major NFT marketplaces and is positioned to become the gold standard universal minting software for all creators and market participants. The security and authentication measures are combined with other major innovations including borderless cross-market royalties for creators, automated creator-owned smart contracts, carbon offsetting, permanence, and the ability for creators to register their work with the U.S. Copyright Office. 
CXIP is founded by Jeff Gluck, who for the past decade has been at the forefront of contemporary intellectual property law in the fields of art and fashion, helping artists, designers, and content creators protect their livelihoods. Gluck is the lawyer that streetwear brands and artists have gone to for anything from corporate structure to disputes. Operating with a team of seasoned intellectual property litigators, Gluck has recovered millions for infringement victims and has successfully resolved several landmark artists' rights cases. CXIP is the next endeavor by Gluck to further expand artists' rights. 
Categories
Tags