Chicago-born artist Kristin Reger, renowned for her twistedly seductive sculptures, inaugurated this year's Gallery Weekend in Mexico City with Burst at Salon Silicon. The show presented an entanglement of slithering porcelain sculptures precariously suspended by bungee cords and butcher hooks in what was Reger's first solo show with Salon Silicon after her breakthrough exhibition at Zona Maco, IUDUIUDUI this past spring.

In the words of author Erin Sheehy:
"Burst evokes the body – tongues, veins, bone, teeth – but these objects appear to have their own creaturely sentience and will, writhing, embracing, and stretching: parts become whole".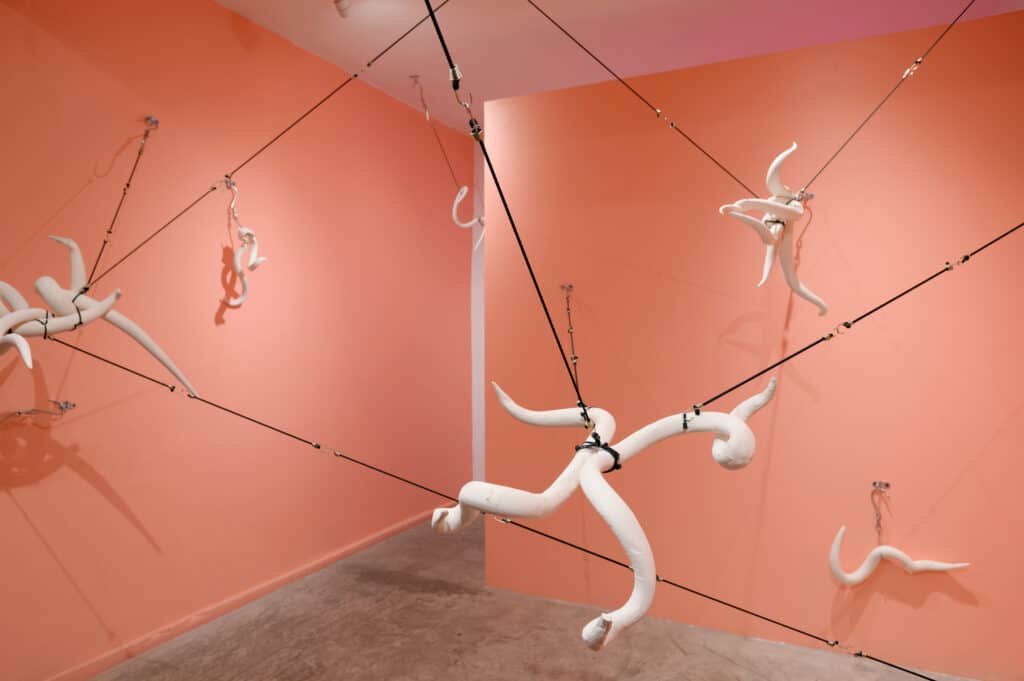 In Burst, Reger unleashes an orgiastic revelry of unruly body parts that makes us take a square look at some of our deepest fears about the body. These new works focus on the moment of tension that occurs between materials, and between conditioned notions about the body and our instinctual attractions. The artists takes us from a state of fear to one of post-orgasmic satisfaction, bringing a new understanding to fetishism.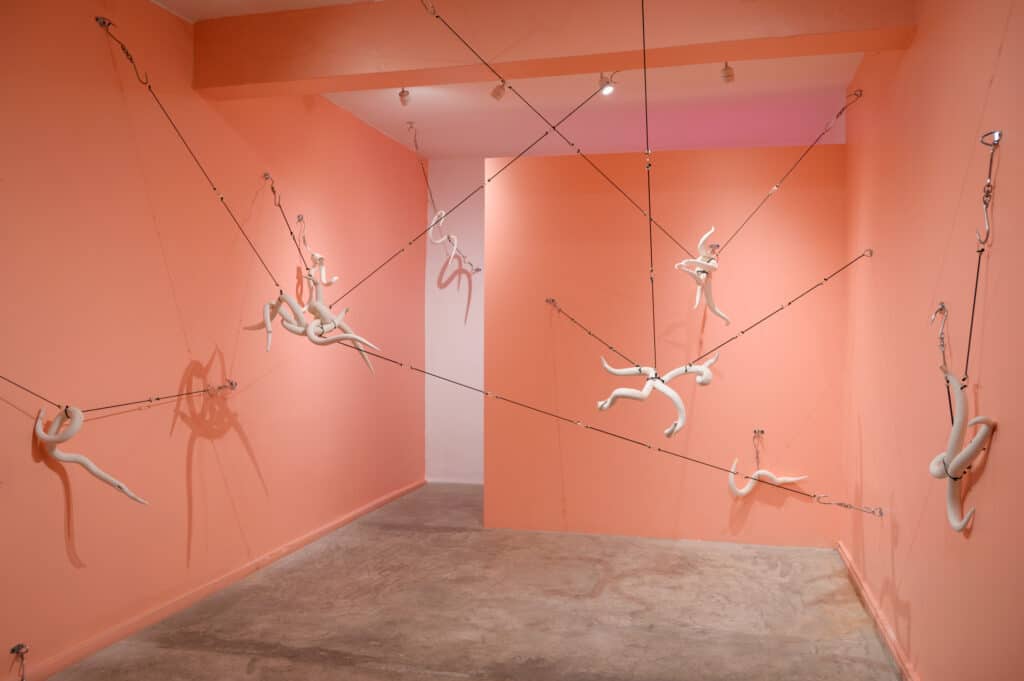 Kristin Reger Burst at Salon Silicon – January 2nd 2022 salonsilicon.com
Categories
Tags