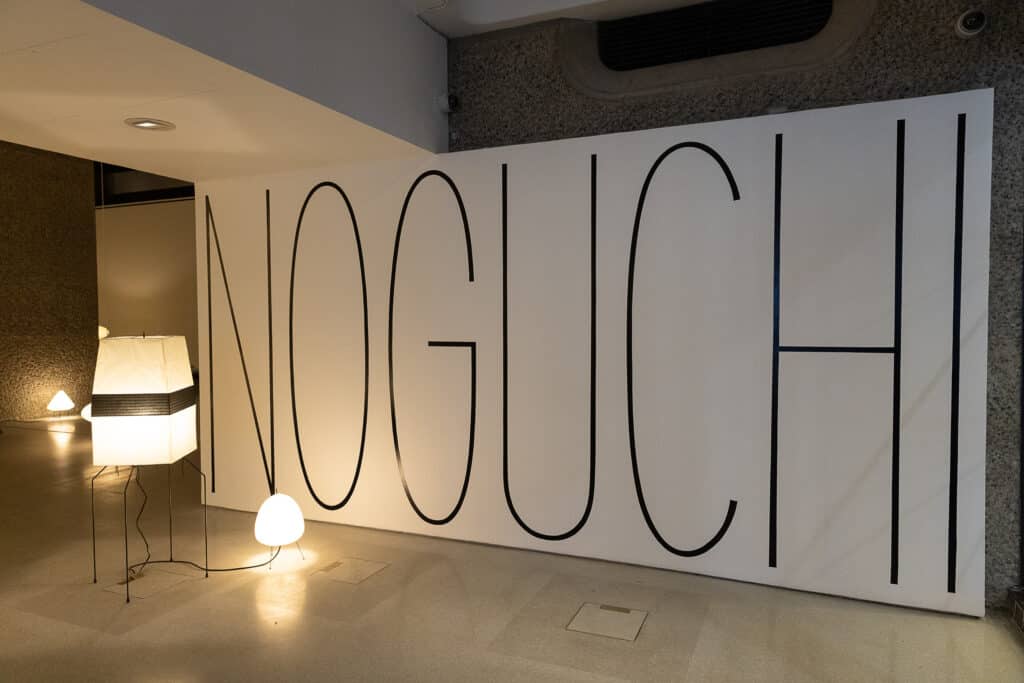 Barbican Art Gallery's Noguchi exhibition opened on 30 September, the first European touring retrospective of Japanese American sculptor Isamu Noguchi's work in 20 years. One of the most experimental and important artists of the 20th century, the exhibition retraces the evolution of Noguchi's kaleidoscopic career over six decades across sculpture, architecture, dance and design, celebrating the artist's inventive and risk-taking approach to sculpture as a living environment. The exhibition is accompanied by a programme of talks, tours, and events.
EVENTS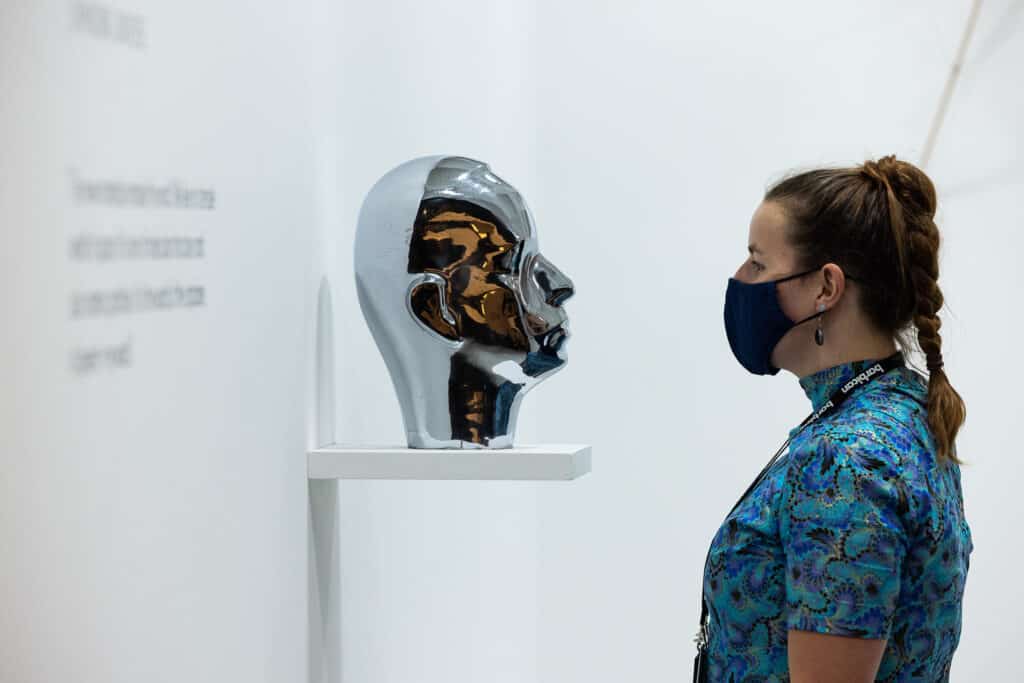 Conservatory x Akari Cloud
Barbican Conservatory Free, but ticketed. Tickets released on Thursday mornings at 10 am for the following week
Until 9th Jan, times and dates vary. Check the website for more details
A celebration of Isamu Noguchi's visionary sculptural and civic landscapes, explore the Conservatory under a magical cloud of Akari light sculptures by Isamu Noguchi, an immersive experience combining art and nature in the heart of the city. Like a rising mist, a weightless cloud of white paper emerges from the plants and trees in one of London's largest greenhouses. Suspended from the sky-high glass ceiling, the Akari cloud starts low over the Koi carps pond and gets higher towards the brutalist balconies. Made of Japanese washi paper and bamboo ribbing, the lights float further apart and get bigger, a little like when you blow bubbles.

Tomoko Sauvage
Thursday 11 November, 6.30pm Barbican Art Gallery Tickets: Included in Noguchi exhibition price. Book a 6.30pm entry slot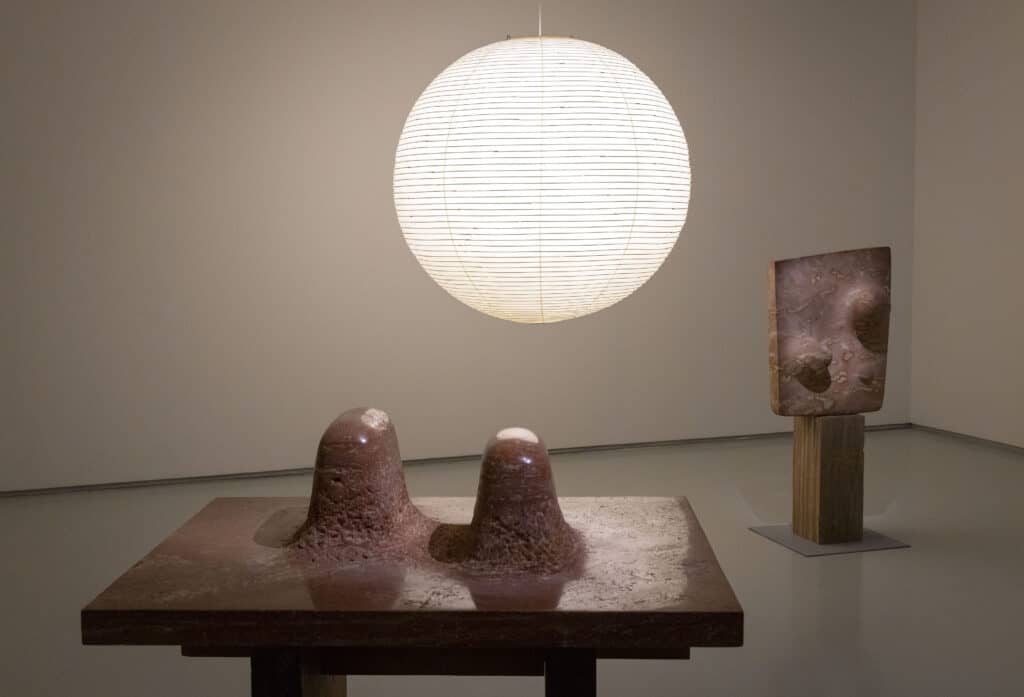 Japanese musician and artist Tomoko Sauvage performs an electro-acoustic response to the Noguchi exhibition. Inspired by Noguchi's interest in both classical Japanese Gagaku and the emergence of electronic instruments such as the Theremin, Sauvage will use two of the sculptures themselves – Tsukubai and Mountains Forming – as well as her ceramic waterbowl instruments to generate a soundscape accompanying the exhibition. Over the past decade, Sauvage has been developing her unique electro-acoustic instrument, waterbowls – combining water, hydrophones (underwater microphones), porcelain and glass bowls. Her musical experimentation is grounded in a live-performance-based practice that investigates improvisation and interaction with environment. Sauvage's work contemplates, tunes and connects with both the material and the immaterial in keeping a fragile balance between hazard and mastery. Running time: 45 minutes.
Paper Sculpting Workshop
Saturday 27 November, 3pm Frobisher Rooms 1, 2 and 3 Tickets: £30 (includes same-day entry to Noguchi exhibition)
Paper sculptor Richard Sweeney presents a workshop in paper folding and construction techniques. Learn the art of curved folding to create fluid, organic shapes and how to cut, pleat and slot paper together to form your own paper creations inspired by the work of Noguchi.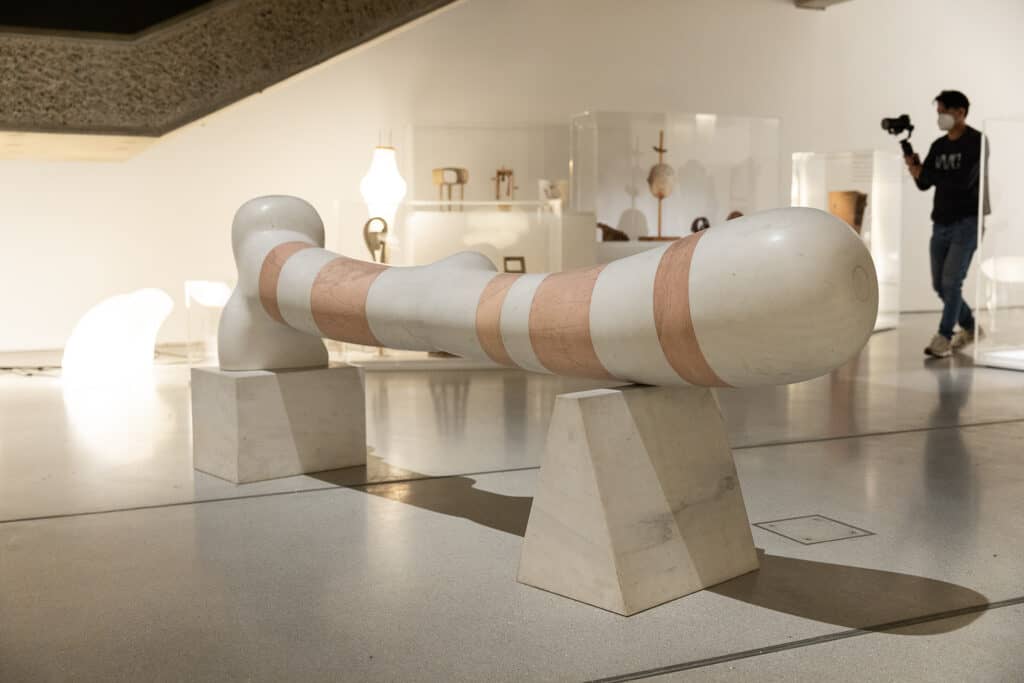 Noguchi Family Workshop
Saturday 4 December 2021. Various times throughout the day 11am-4pm Garden Room, Barbican Centre Free, booking is essential (Timed Noguchi exhibition can be booked separately here. Usual exhibition prices apply. Under 14s go free)
Join us for a family day inspired by Noguchi. We'll explore play, materials and sculpture, and work with professional creators and craftspeople to share skills, ideas and much more! More information coming online soon.
Young Barbican Night
Thursday18 November, 7pm Barbican Art Gallery Tickets: £5 for Young Barbican Members
Enjoy live music and an exciting mix of cabaret, dance, workshops, poetry and much more from fellow young creatives while exploring the work of Japanese American sculptor Isamu Noguchi (1904-1988), one of the most experimental and pioneering artists of the 20th century. Exclusive after-hours access for Young Barbican members only. Young Barbican membership is free and gives young people aged 14-25 discounted access to unmissable art and entertainment as well as exclusive events and creative opportunities. www.barbican.org.uk/join-support/young-barbican
TOURS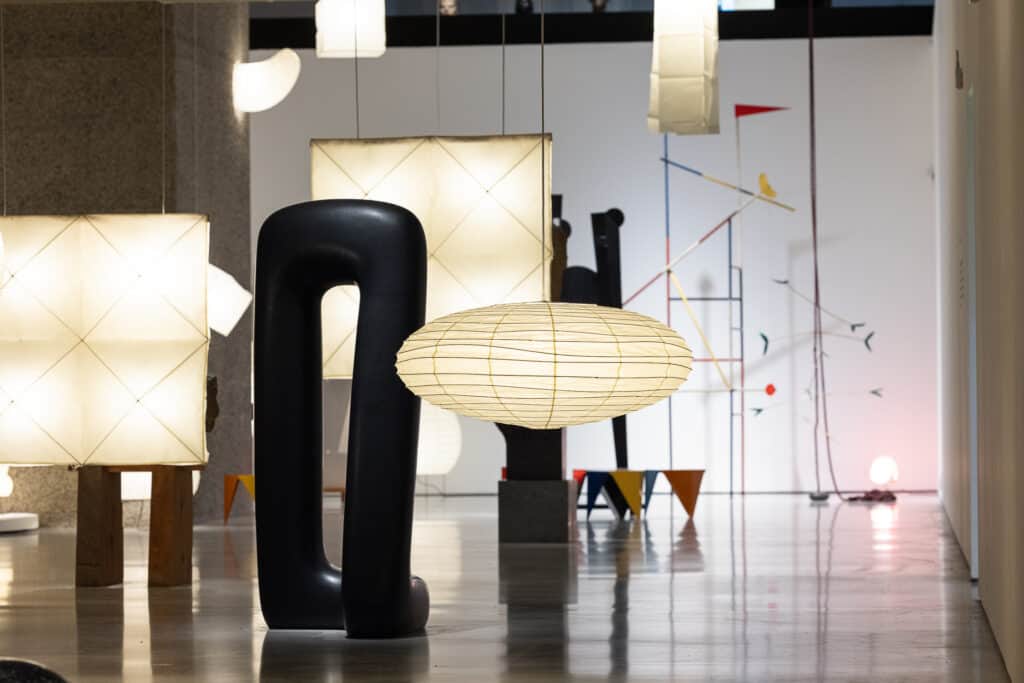 Architecture & Design Tour with Lucy Styles
Thursday 28 October, 6.30pm Meet at Barbican Art Gallery Included in Noguchi exhibition price
Exhibition designer Lucy Styles leads a tour exploring how Noguchi's own designs, particularly his Akari light sculptures and architectural landscapes, informed the design of the exhibition.
Noguchi: Citizen of the Earth Thursday 4 November, 6.30pm Barbican Art Gallery Included in Noguchi exhibition price Curatorial Assistant Andrew de Brún explores Noguchi's extensive travels around the world and identity as a global citizen.
Relaxed ViewingsWednesday 10 November, 8.30pm & Tuesday 28 December, 10am Barbican Art Gallery
Relaxed viewings are intended for anyone who may benefit from a very relaxed environment with reduced capacity and comfortable seating where you can enter and exit more freely. Carers visit for free. For more information visit the Barbican website.
BSL Exhibition Tour Tuesday 2 November, 6.30pm Barbican Art Gallery
A British Sign Language tour of the Noguchi exhibition led by John Wilson, exclusively for Deaf and hard of hearing visitors, highlighting key artworks, using BSL.
Audio Described Exhibition Touch TourWednesday 27 October, 6.30pm Barbican Art Gallery
A tour of Noguchi suitable for blind and partially sighted visitors, led by Lisa Squirrel who will describe key works on display, including the opportunity to touch a selection of sculptures.
Noguchi Barbican Art Gallery, London, UK Until 9 January 2022 Check the website for the latest details www.barbican.org.uk/noguchi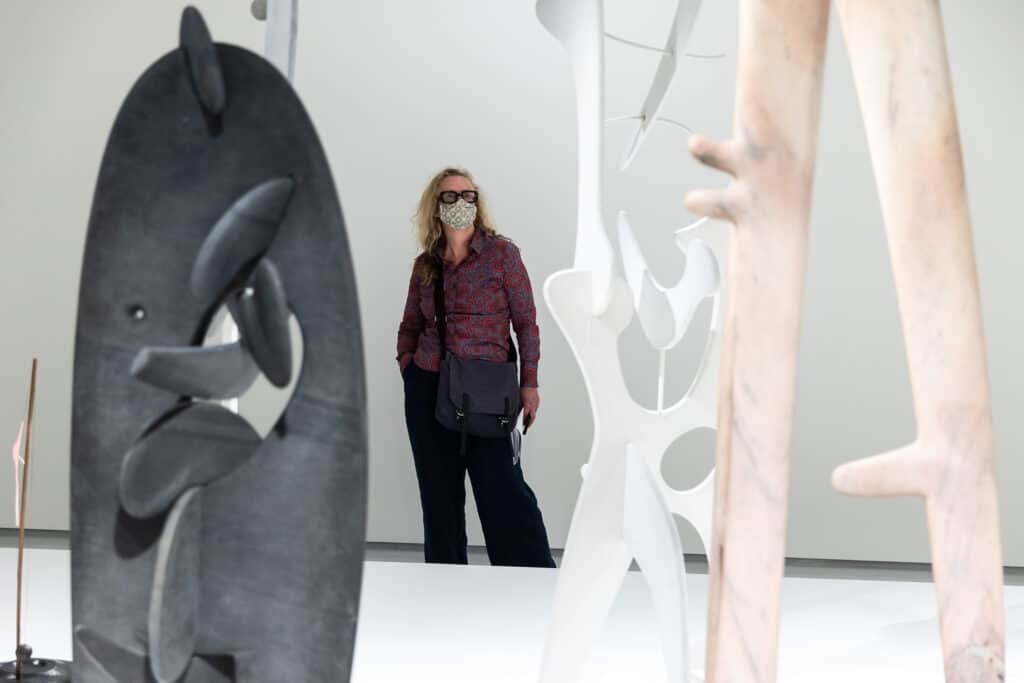 Categories
Tags