Taking place a week before the international COP26 UN Climate Change Conference, Living Nature will bring together an inspiring programme of global Indigenous leaders over three days, alongside leading artists, scientists, philosophers and authors, to reimagine the potential of human relationships with nature.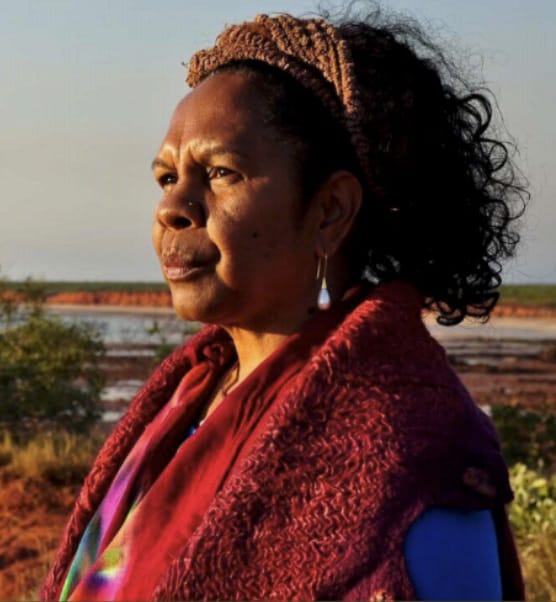 Organised by Flourishing Diversity and Invisible Dust, and taking place at the British Library and online, Living Nature will convene audiences from around the world for a series of inspiring talks, film screenings, listening sessions, discussions, music, and more. 
"With COP26 approaching, the UN Secretary General stated that 'governments are nowhere close to the level of ambition needed' to confront the global climate emergency. Decision-makers would do well to listen to Indigenous communities whose territories still uphold 80% of the world's remaining biodiversity. The high representation of Indigenous speakers in Living Nature's programme is something we advocate for the climate and environmental sectors to follow." 

Katy Molloy, Director, Flourishing Diversity
Across the three days, audiences will be invited to explore such questions as: What can humans learn from the rest of life? What do creativity and diversity bring to a threatened planet; and why is it critical to listen to Indigenous voices now? 
Programme highlights include: 
– A listening session with artist and ceremonial leader, Pat McCabe (Woman Stands Shining). – Turner prize-winning conceptual artist Simon Starling who will join CEO of On the Edge Conservation, Jonathan Baillie, and internationally renowned actor, activist and tribal Councilwoman, Case Camp-Horinek, on the keynote panel discussing what humans can learn from other parts of the natural world.
– A conversation between leading advocates of Indigenous science, Dr Anne Poelina, Custodian of Nyikina Warrwa Country, Albert Wiggan, an Indigenous ranger with the Nyul Nyul ranger group, and Nicholas Wrathall director of the new film, Undermined. 
– Co-founder of the Listening to the Land Pilgrimage for Nature, Jolie Booth, in discussion with activist, former monk and founder of The Resurgence Trust, Satish Kumar and Dr Tero Mustonen, Chief of the village of Selkie, Finland. 
– Social justice theorist Denise Ferreira da Silva and philosopher Timothy Morton discuss ecology, race and social justice in this year's edition of The Longplayer Conversation. – An arts-science discussion with Aotearoa/New Zealand artists Alex Monteith, Maori artist (Ngati Porou), Natalie Robertson, joined by conservation ranger and biologist Graeme Atkins. 
– A story-telling by painter, poet, and environmentalist, Judy Ling Wong. 
– A talk from young Colombian Indigenous leader, Ati Vivian Villafaña, who will be sharing how sustaining the balance of the spiritual and ecological world is her culture's sacred task. – Liverpool-based artist Frances Disley discusses how to connect to nature in an urban environment and presents her short Invisible Dust 'UnNatural History' exhibition 2021 commissioned film, Love letter to the mystery (Wavertree Park). 
– A performance from multi-instrumentalist Cosmo Sheldrake, featuring sounds from the natural world. 
As the planet approaches dangerous tipping points, Indigenous and scientific communities agree that the next ten years are critical if we are to safeguard our future on this planet. Blending art, science and Indigenous knowledge, Living Nature will provide fresh perspectives from all over the world, creating a space where everyone can listen, learn and grow. 
Living Planet a three-day event series that explores the future of human relationships with nature through a lens of art, science and Indigenous wisdom 26th – 28th October 2021 | The British Library & Online. Full programme and ticketing information: invisibledust.com/projects/living-nature
Categories
Tags