It is not too hard to find a connection between successful athletes and art collectors. To become a professional athlete, you need a high level of discipline, commitment, and competitiveness, which are all characteristics easily applied to fine art aficionados.
On top of that, athletes have high salaries reaching hundreds of million per season, which leaves them enough budget to pursue new passions in their life. Collecting some fine art from all over the world sounds really attractive for some, and some even unlock a new journey in their life turning into passionate art lovers.
In today's article, we will go through the list of the biggest sports athlete art collectors, and find out what they are interested in.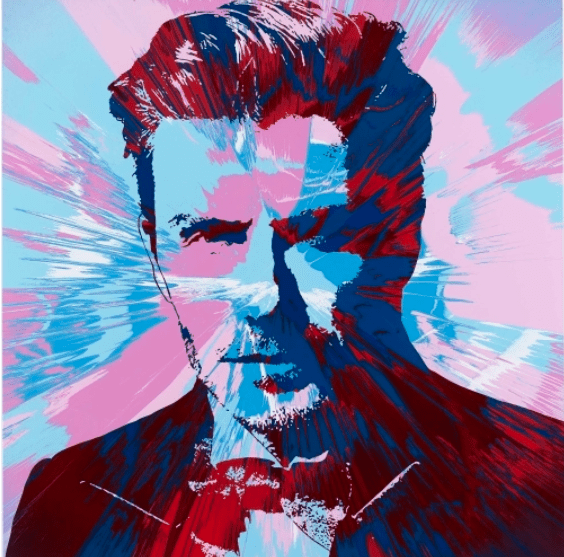 David Beckham
David Beckham is easily in the top 20 players that ever played on a football professionally, and since his professional football days are over, he tries to find new things that he feels passionate about. One of them is art.
Both he and his wife, Victoria Beckham started collecting art back in 2002 and never stopped since. Over the years, they've managed to get their hands on some incredible art pieces and build an art collection that includes some of the most popular works of contemporary art, including Damien Hirst, Dinos Chapman, and Tracey Emin.
Alan Page
Alan Page had a really successful career in the NFL and he signed his name in the NFL Hall of Fame. Throughout his life, he tried many things apart from American Football, including serving as a member of the Minnesota Supreme Court from 1993 to 2015.
But he also has a flaming passion for art, particularly artworks that dealt with the relations between races in the United States. Over the years he has built quite an impressive collection featuring paintings from Romare Bearden, Jacob Lawrence, and Clementine Hunter.
Amar'e Stoudemire
Now it is time to feature an NBA player in the list. Stoudemire had an impressive career that changed his life after signing a $3.7 million deal with the New York Knicks. He was one of the best centers in NBA (you can visit TwinSpires.com to find out who is the best NBA center of all time).
Even though he is now retired as a player, his main obsession is still basketball as he is now a professional basketball coach.
However, there is something unique about this player, especially if you check out his Instagram. He is a true art lover and he shares every incredible piece on social media. His love of art started back in 2007, specifically on his 24th birthday, when a friend brought over a memorable gift that will ignite his art passion.
Since then, his art collection grew massively. Now he has more than 70 works, most of them from uprising artists, but also some impressive names like Brantley, Pruitt, and more
He is a true art lover as we can see from his outfit, where most of the time is combined by unique designs that you cannot find anywhere else in the world.
Fabio Capello
Let's get back to another football legend that has been one of the most influential managers that transformed teams forever. Even though his football career as a player didn't see the light at the end of the day, he has proven that he is a great manager. Throughout his career, he coached some impressive teams such as A.C Milan, Real Madrid, Roma, Juventus, England, Russia, and more.
But apart from his football obsession, he is a big art lover. He says that he expresses his love for extraordinary works, and loves getting unique pieces in his collection.
All of his travels allowed him to get close to some impressive art and built his impressive collection from names like Wassily Kandinsky and Mark Chagall. His art collection is estimated to be worth north of $17 million which is very impressive and he doesn't plan to stop.
John McEnroe
John McEnroe is a former professional tennis player known most for his incredible shot-making and volleying skills. Throughout his career, he managed to get to no.1 in the world in both singles and doubles, after he retired with 77 singles and 78 doubles.
He is now a big-time art lover and collects unique elite contemporary artworks by some amazing artists like Jean-Michel Basquiat, Andy Warhol, and Ed Ruscha.
Categories
Tags