Working remotely offers the convenience of location flexibility. Data security becomes more of a concern when telecommuting becomes more of standard practice. Remote work has added an additional level of security concerns for companies and their data, including employees, using unsecured Wi-Fi networks, and workers carrying confidential paperwork to public places.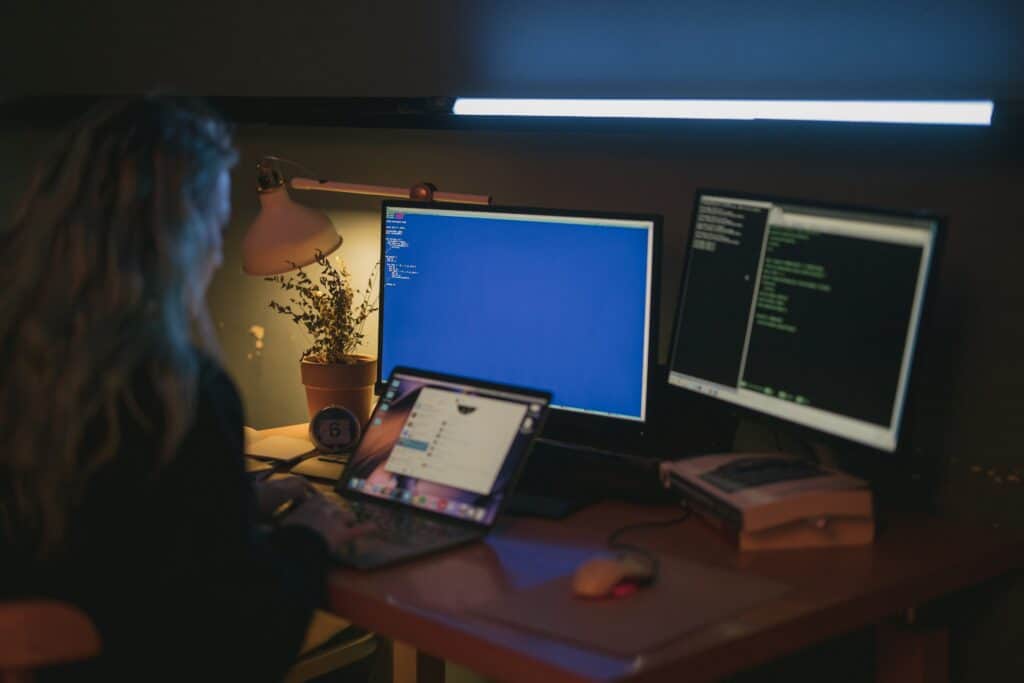 Data security is one of the most important responsibilities of leaders. They should teach their employees about the issue. Furthermore, they need to establish practices and procedures that will strengthen their businesses' data security. The data security education and safe practices of remote workers should also be prioritized. But how can remote workers and their employers do this? Here are some tips to get you started:
Develop A Cybersecurity Policy
Making all employees aware that data security is a priority is the first step in protecting company data. Despite the fact that data security is a professional as well as a personal concern for many employees today, some might still be unaware.
The misconception is that employees don't need to worry about data security if they do not work directly with customer data or if they do not operate at a senior level within the organization. Companies can't assume their employees understand cybersecurity or their roles within it.
Establishing a cybersecurity policy is a good place to start. The policy should be reviewed and signed by all new and current employees, regardless of whether they work remotely or not.
Secure All Internet Connections
The most common way to expose your company to a data security breach is by using an unsecured Wi-Fi network. We understand the need to get out of the house every once in a while as remote workers, and your local coffee shop – with the company of other remote workers and your favorite beverage – can provide the perfect respite. Keeping employees from working where they are most motivated and energized is the last thing you want. In this case, remote workers are just required to learn how to ensure the company's data is secure. This includes learning how to stop zoom bombing.
Keep Passwords Strong And Varied
The safety of your organization's passwords is another relatively simple method of protecting your data. While many people joke about password safety and admit they use the same password across multiple devices and applications, educating remote workers about password protection is the key to protecting your company's data.
As part of cybersecurity training for employees, you can also include password security training. It is important not to reuse the same password over and over again. Here are some tips on how to keep passwords strong.
Use Two-Factor Authentication
There is a trend among many organizations to adopt two-factor authentication (2FA) for managing data security. The process of confirming a user's identity requires a username and password, along with another piece of information, such as an answer to a "secret question" or a PIN sent to their phone.
The chances of someone having both the answer to an additional security question and a PIN are unlikely since passwords can often be compromised or stolen. In the digital age, when passwords aren't enough to protect against hackers, organizations need an added layer of security that provides peace of mind to remote workers and their organizations.
Data security need not be compromised when working remotely. Remote workers can become familiar with these best cybersecurity practices with ease after they are educated and they are implemented – and everyone within an organization can feel confident that they are securing their employer's data.
Categories
Tags