1-54 opened to the public today Thursday 14th October presenting 48, leading international galleries from 23 countries across Europe, Africa and North America: Angola, Belgium, Brazil, Ivory Coast, Egypt, France, Germany, Ghana, Italy, Kenya, Morocco, Netherlands, Nigeria, Senegal, South Africa, Switzerland, Uganda, the United Kingdom and the United States. Among the exhibitors this year are 20 galleries from Africa, a record number of galleries from the continent, and of the 48 exhibitors, 14 galleries will be welcomed to the London fair for the first time.
To help you start here are five artists worth seeing at the fair.
1 Mutaz Elemam at UBUNTU Gallery
Mutaz ElEmam's practice includes both landscape paintings and abstract works. Informed by the many places he has worked, lived, and continues to experience today, his works suggest ethereal contexts not really of this world– yet strongly evocative of a parallel realm.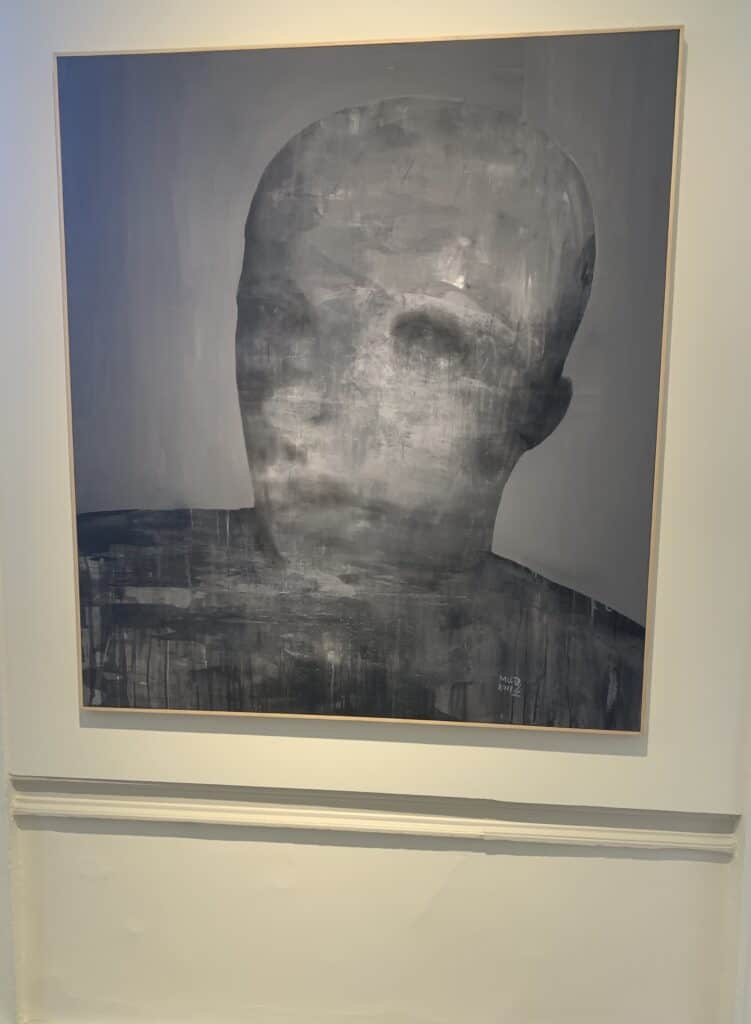 ElEmam graduated from the department of Fine Arts at the Sudan University of Science and Technology, Khartoum. He is also a member of the General Union of Sudanese Plastic Artists in addition to the Cairo Atelier of Artists. He has participated in solo and group exhibitions both regionally and internationally including the 5th Beijing Biennale in 2012, The Khartoum School: The Making of the Modern Art Movement in Sudan (1945–Present), Sharjah Art Foundation, Sharjah (2016) and the Biennale de Sarria, Sarria (2017). His works are in both private collections and public institutions.
2 Rawan Abas Mashrabia Gallery of Contemporary Art
Rawan Abbas is a mixed-media artist with a BA from the Faculty of Applied Arts, Helwan University where she initially studied drawing and painting. Her work is informed by her Egyptian heritage, the vast body of visual and literary works available to her, and the accumulation of culture and beliefs that shape society and consequently – her experiences as a young woman in the 21st century. Rawan isn't governed by a certain medium or discipline, she's constantly looking for the right expression for every unique concept.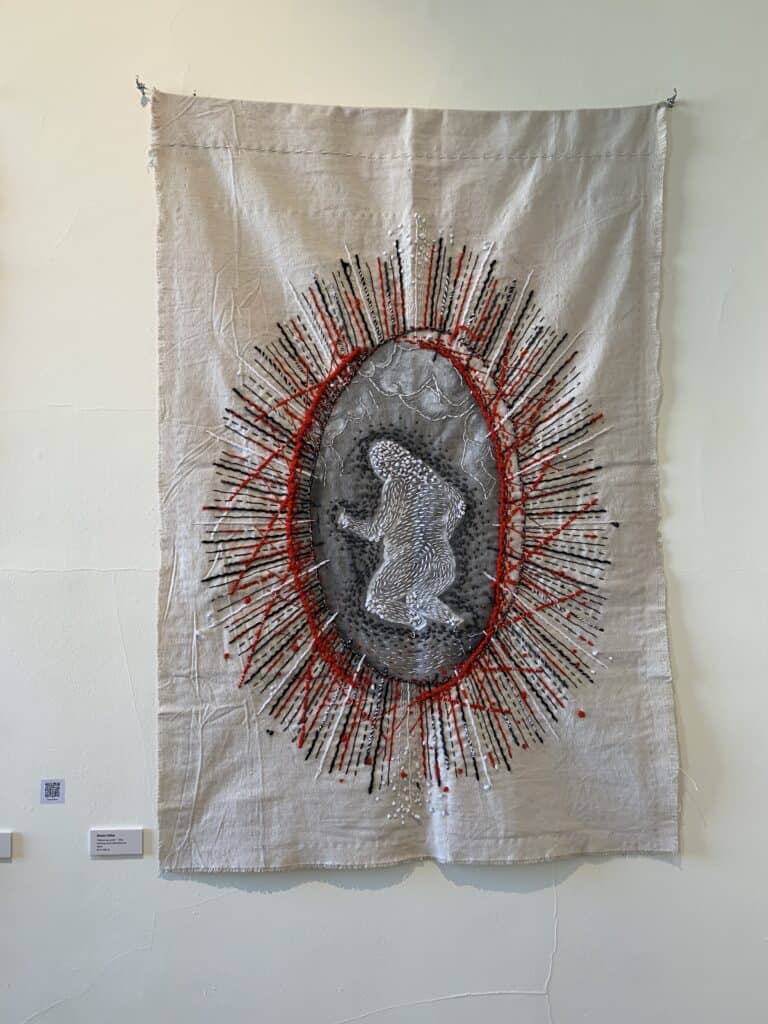 3 Patrick Bongoy at This is not a White Cube.
Patrick Bongoy explores themes of migration, displacement, and the enormous human cost involved in the struggle for natural resources. He produces his works from recycled rubber strips, evoking dark narratives. Although resident in South Africa, the artist's work continually refers to his hometown of Kinshasa and explores the broad themes of alienation through the loss of homeland, as well as migration and the resulting effects on identity. His work examines the specific aspects of dehumanization that occur when whole peoples and communities are plagued by toxic historical narratives, socio-political violations, and rapidly degrading physical environments. His work has been exhibited globally.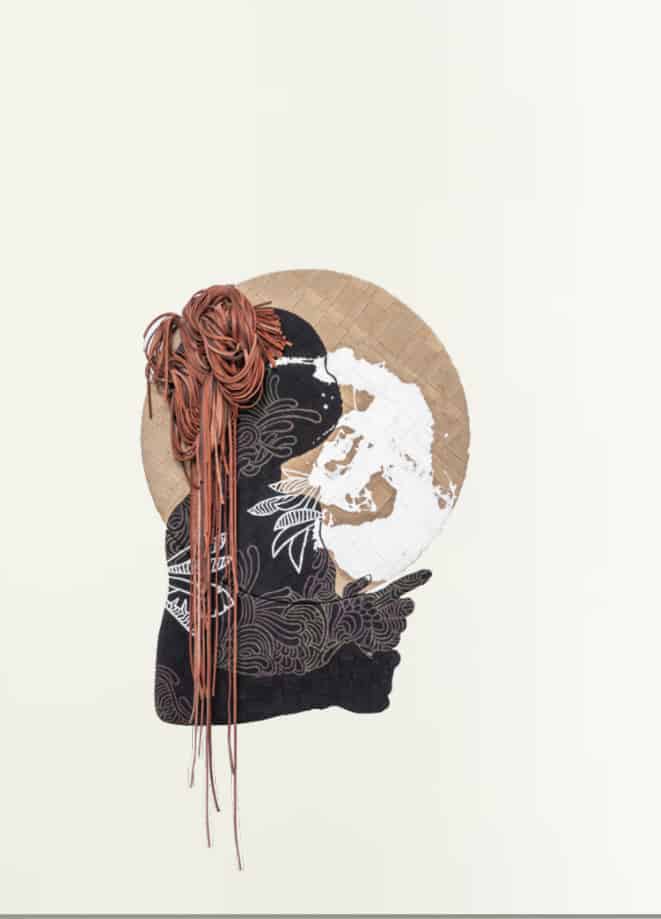 4 David Uzochukwu Galerie Number 8
David Uzochukwu is an Austrian-Nigerian photographer who delved into self-portraiture in his teenage years. He pursues fantastical and raw visuals, speaking on resilience and belonging. Digitally reconfigured landscapes become a refuge for stripped-down bodies seeming both strong and vulnerable. Uzochukwu has exhibited at Bozar, Brussels; Lagos Photo, Lagos; Dak'Art OFF, Dakar; Photo Vogue Festival, and Unseen Amsterdam. He is currently studying philosophy in Berlin.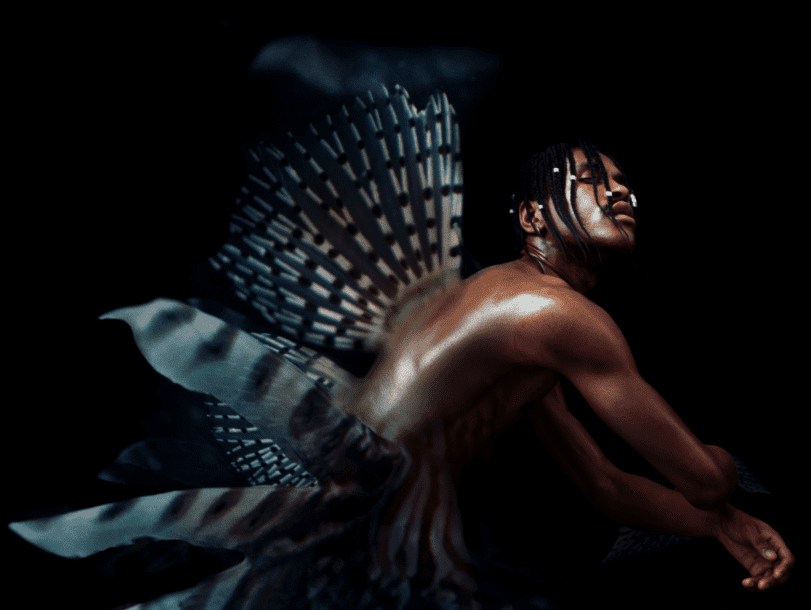 5 Helina Metaferia at Addis Fine Art
Helina Metaferia is an interdisciplinary artist working across collage, assemblage, video, performance, and social engagement. Through a hybrid of media, Metaferia's practice is concerned with exploring overlooked stories relating to the Black experience, mainly in the context of the West. She approaches this by centring Black bodies, mostly women, in positions of power and vulnerability to interrogate complex histories of systemic oppression, questioning how it informs personal experiences and interpersonal relationships. As a research-based artist, Helina's work is informed by written and oral archives, dialogical art, and somatic practices. Metaferia received her MFA from Tufts University's School of the Museum of Fine Arts and attended the Skowhegan School of Painting and Sculpture. She is currently an Andrew W. Mellon Fellow/Assistant Professor at Brown University. Her solo exhibition, "Generations," will open at the Museum of Fine Arts, Boston, in Fall 2021.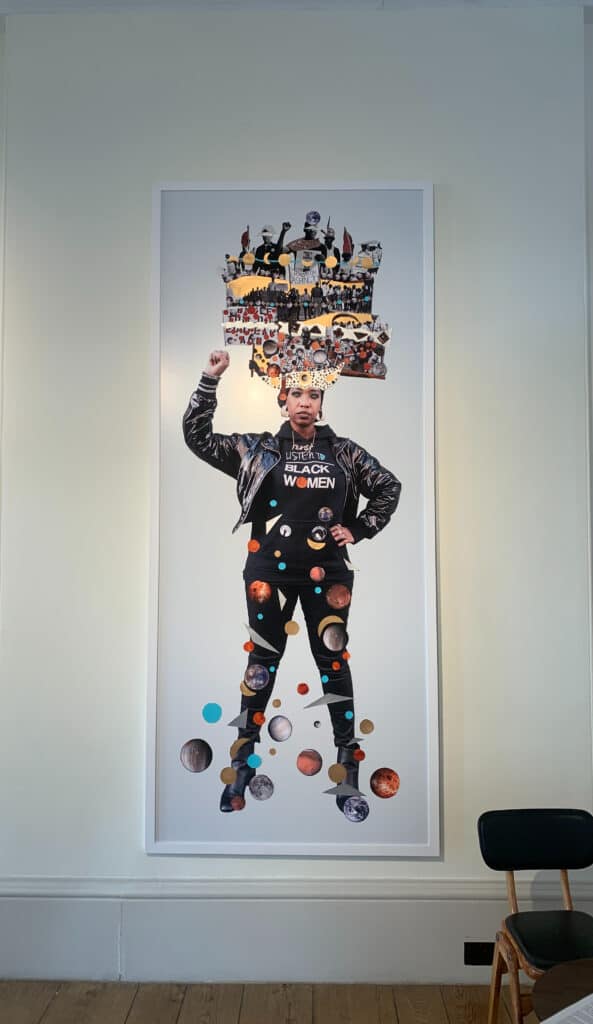 Categories
Tags