Contemporary Istanbul (7-10 October) is back with a bang, bringing together 47 leading galleries, 634 artists and over 1240 artworks. The 16th edition of the fair, which takes place in the newly developed Tersane Istanbul, a converted shipyard overlooking the Golden Horn, is one of the city's largest celebrations of contemporary art to date. Among the participants are well-known international names including New York-based Marlborough Gallery, JD Malat Gallery from London and Zurich's Claudia Schmidt.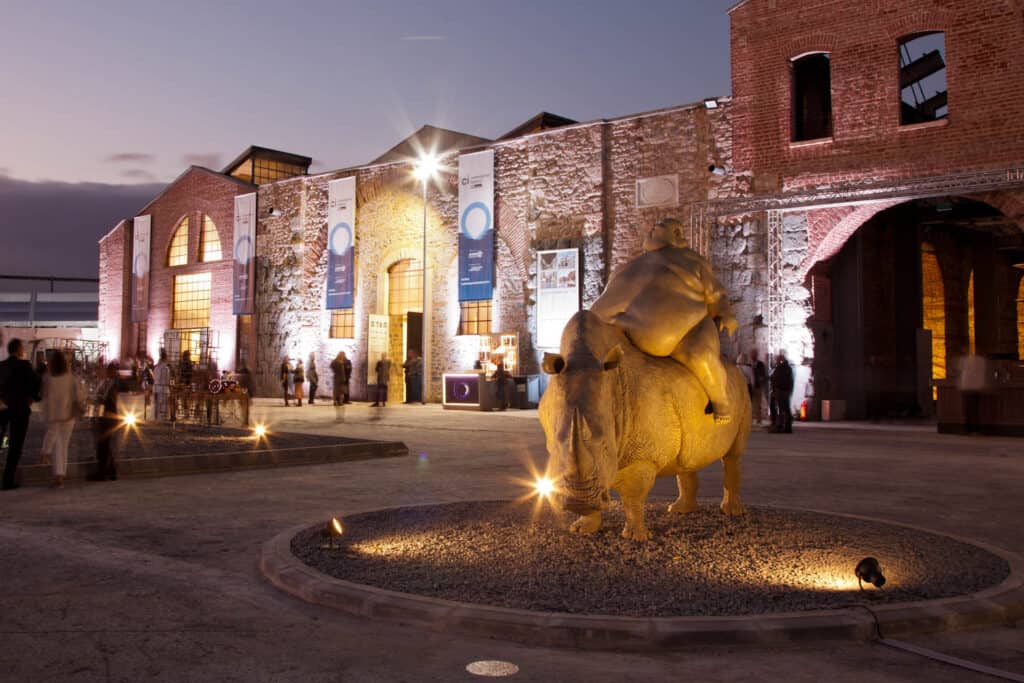 In addition to the exhibitor presentations, you'll encounter a series of curated exhibitions, special projects, outdoor art installations and a good choice of food and drink stalls. Turning heads at this year's fair is The Yard, a magnificent sculpture exhibition featuring 38 large-scale sculptures by 30 artists examining the concept of free will. Then there's Akrasia, which showcases the work of ten contemporary women artists from Turkey. With so much to navigate, read on for five of the best booths to make a point of visiting if you make it to the fair.
König Galerie x Pilevneli Gallery (A1-103)
König Galerie and Istanbul-based Pilevneli Gallery have teamed up to present one of the strongest booths at the fair. Works by big international names like Katharina Grosse and Hans Op de Beeck nestle happily alongside pieces by established Turkish artists including Ali Elmaci and Erdogan Zümrütoglu. Standout works include a larger-than-life bronze sculpture by Erwin Wurm and Sarah Morris's People's Bank from 2004.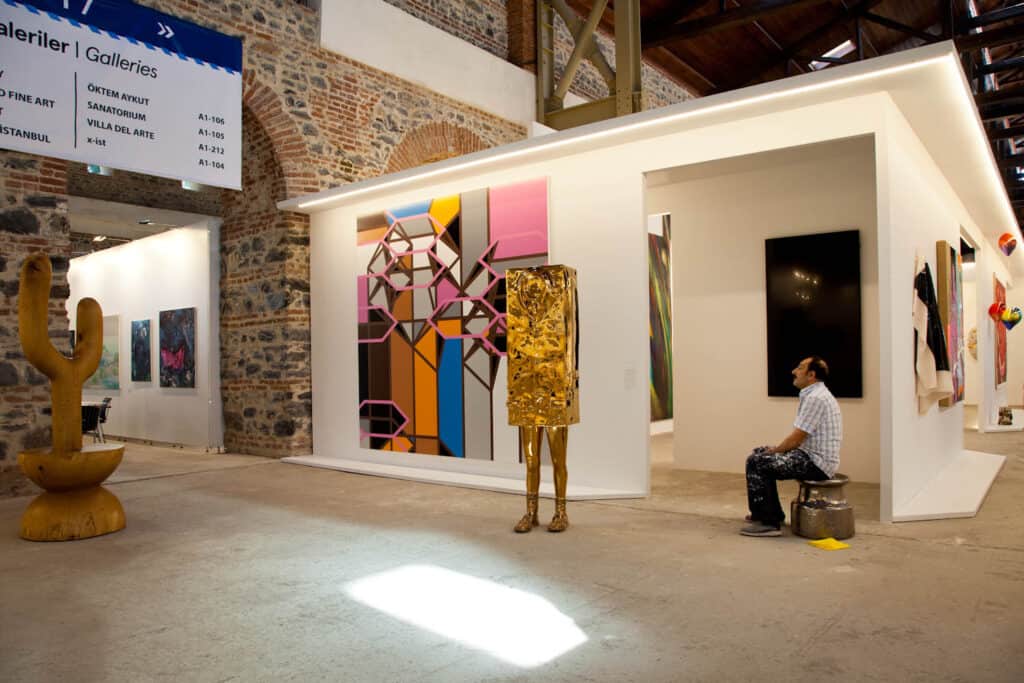 JD Malat Gallery (A1-202)
JD Malat Gallery presents Electric Mannerism, an intriguing solo exhibition of new work by the Turkish duo ha:ar — sculptor Hande Sekerciler and new media artist Arda Yalkin. The series of mesmerising light boxes and sculptures feature other-worldly figures that call to mind the celestial compositions of the Renaissance and Baroque periods. They are compelling and will make you stop and stare — for ages. Over at their booth, you'll find an eclectic selection of works by four international artists, among them Erdogan Zümrütoglu and the London-based Ghanaian artist Kojo Marfo.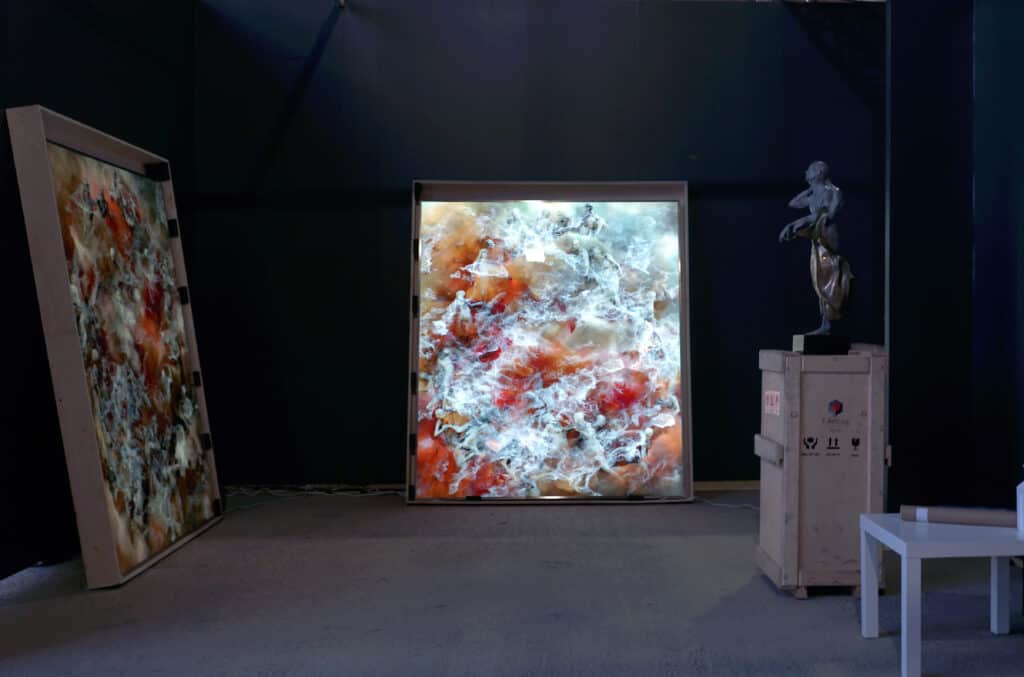 Sanatorium (A1-105)
Sanatorium has made its name championing emerging Turkish artists including Mehmet Dere, Farid Rasulov and the sculptor and performance artist Eda Sütunç. Of the diverse works on display, Kerem Ozan Bayraktar's Wings and Lungs (2021) is a standout highlight. The monumental installation draws parallels between biological phenomena such as evolution with generative digital images: organs, bodies, animals, prints, architectural images and undefined organic forms constantly transform into each other. Beyond the booth, look out for Clemens Wolf's mesmerising large-scale outdoor wall installation, The Fence Drawing, which explores notions of crossing and, freedom and liberation.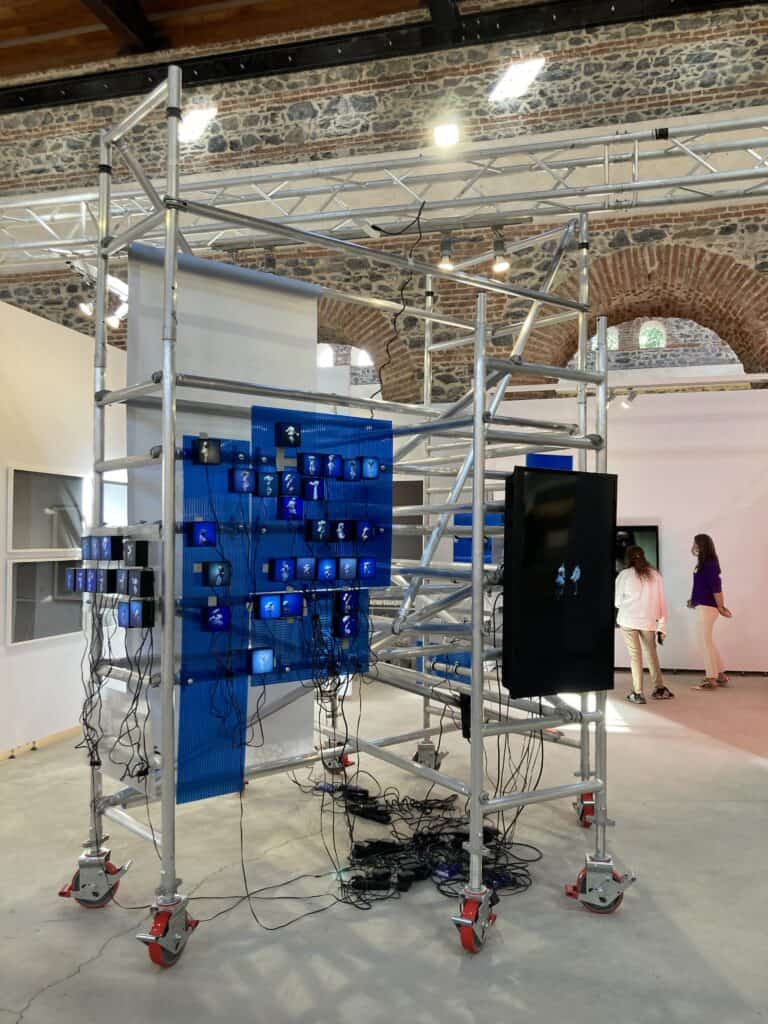 Anna Laudel (A2-102)
Anna Laudel, one of Istanbul's leading contemporary art galleries with an outpost in Düsseldorf, represents a diverse group of artists from Turkey and beyond. For its Contemporary Istanbul presentation, the gallery brings together works by international and national names including Onur Hastürk and Ramazan Can, whose neon carpet installations explore connections between the past and present. Another standout highlight is the muted woven work by the long-overlooked textile artist Belkis Balpinar.
Dirimart (A1-101)
On display at the booth of Istanbul-based gallery Dirimart are eye-catching works by Nuri Bilge Ceylan, Hayal Pozanti and Jorinde Voigt. The star of the show, however, is Goncharova (2021), a black-and-white portrait with neon highlights by French conceptual artist Sakris. Other notable works include Mevlana Lipp's Fertility (2021) and Seçkin Pirim's first marble sculpture.
Categories
Tags