Purslane and Soho Revue are delighted to announce 'Thesmophoria' a co-curated all-female group exhibition by Charlie Siddick, Founder and Curator of Purslane, and India Rose James Founder and Curator of Soho Revue. The exhibition will support the Women for Women's Afghanistan relief fund, to help women survivors of war.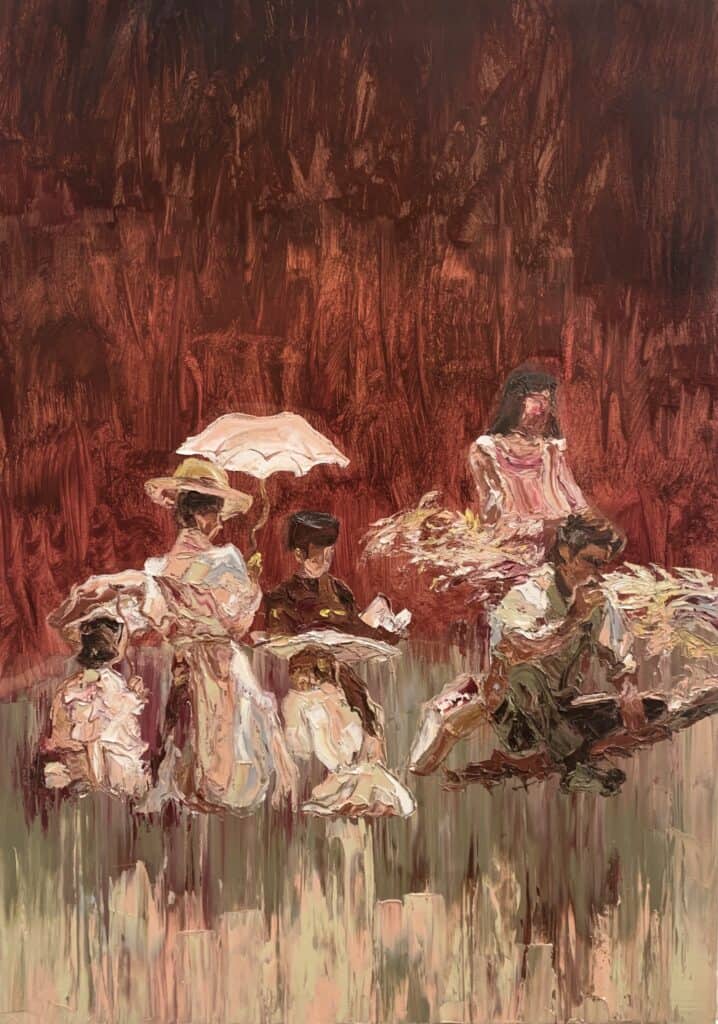 'Thesmophoria' brings together the work of four of the most exciting young, female painters, all living and working within the UK; Ming Ying, Lily Macrae, Jessie Stevenson and Gina Kuschke. Within all four of their practices, there is an emphasis on materiality, gestural strokes, and expressionism. Whilst each artist possesses their own unique painterly language, displayed as a group a narrative emerges: an exploration and meditation on the creation of form. 
"Curating my first physical show,  'Thesmophoria' with India at Soho Revue has been a pleasure and it's been such a special opportunity to work with Ming, Lily, Jessie and Gina as their unique approaches to materiality, form and scale are best appreciated in the flesh. They are definitely four incredibly promising young artistic talents and I can't wait to see where their respective careers take them."

Charlie Siddick, Founder and Curator of Purslane
'Thesmophoria' takes its name from an ancient Greek religious festival, held in honour of the goddess Demeter and her daughter Persephone. Held annually, most often in the late autumn around the time that seeds were sown, it was a celebration of human and agricultural fertility. The festival was one of the most widely-celebrated in the Greek world, restricted to adult women the rites and rituals practised during the festival were kept secret, and remain a mystery. 'Thesmophoria' an extension of the epithet of the goddess Demeter (Thesmophoros) translates as 'the carrying of things laid down,' with etymological roots in the idea of bringing wealth and treasure.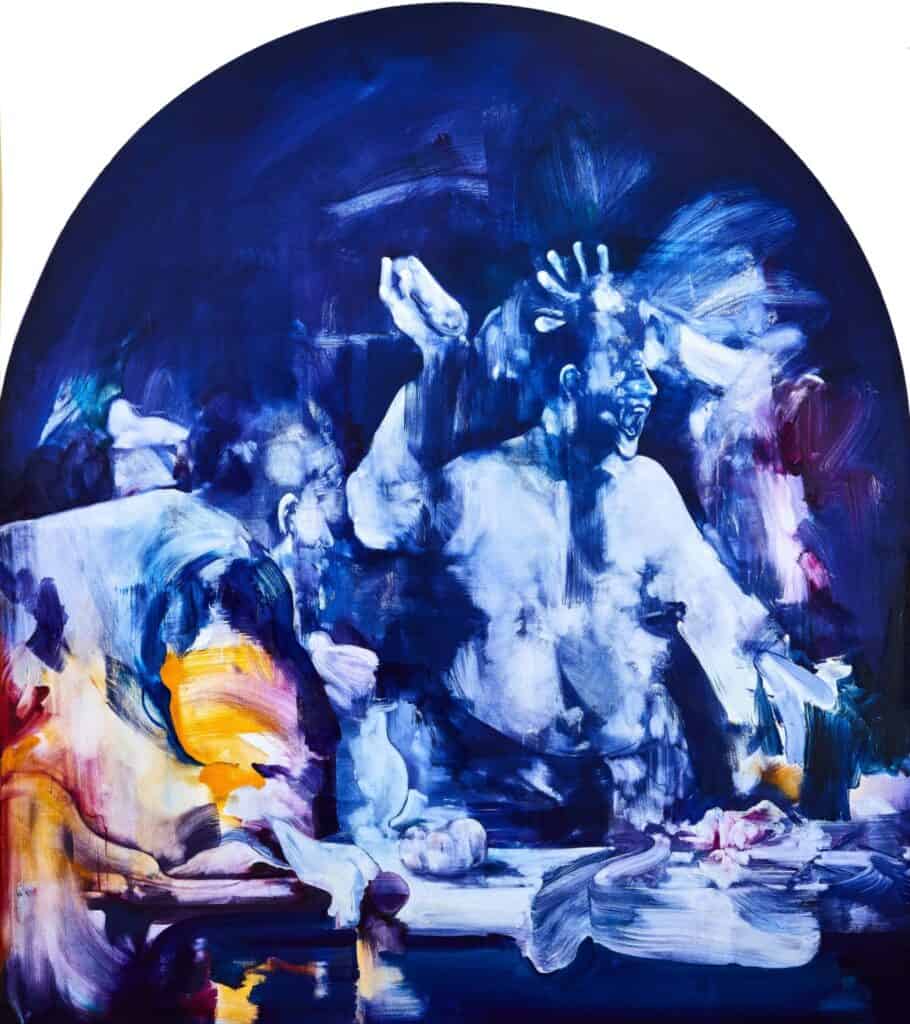 In the spirit of the ancient Greek autumnal festival Thesmorphoria, Purslane and Soho Revue have reimagined the celebratory rites, through the creative act of putting paint to canvas as a metaphor for the ceremonial nature of carrying and laying things down.
India Rose James, Founder and Curator of Soho Revue commented:
"I'm very excited to be working with Charlie from Purslane, I started following her online platform during the pandemic, and soon realised we moved in the same circles. We both share a similar vision and are drawn to the same artists; it's a very fitting match."  
THESMOPHORIA 6th – 3st October Sohorevue.com Private view: 6th October, 6 – 9pm
Categories
Tags