After a one-year pandemic-induced hiatus, Photo London is back with a bang, opening on a scorching September day at the exquisite riverside location of Somerset House. Photo London has become a key date on the cultural calendar since its foundation by Fariba Farshad and Michael Benson, and the 6th edition of the fair is truly global, featuring 88 galleries from 15 countries.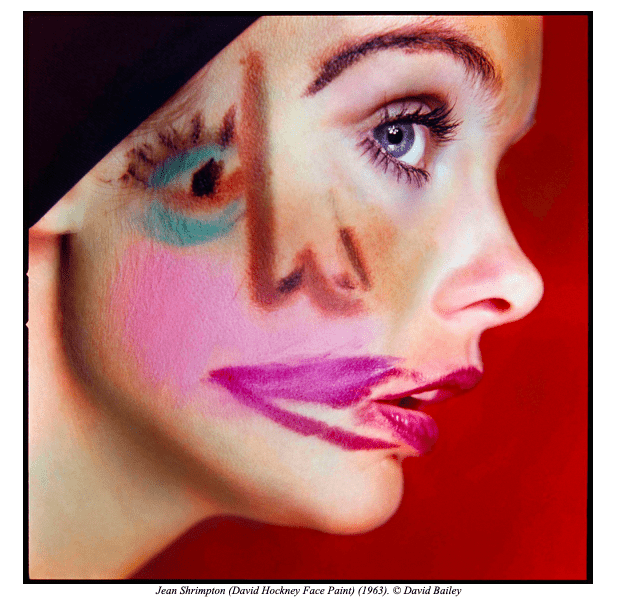 Some of the most iconic photographers on display include David Bailey who personally selected rarely exhibited images from his archives of 60s and 70s icons including Jean Shrimpton ('David Hockney Face Paint' 1963), Miles Davis (1969) and Mick Jagger's ethereal portrait taken for the seminal 1973 'Goats Head Soup' Album cover (Imitate Modern, C9).  
Other standout exhibitions include; Rankin's portraits of celebrities in their youth including Kate Winslet, Debbie Harry and Jude Law (pictured with a creepy Ronald McDonald); Nick Knight's stunning iphone shots of roses from his garden, printed on a grand scale are on display with first-time Photo London exhibitors Albion Barn (G22); as well as well-known images from the archives of war photographer Robert Capa and renowned 1950s fashion photographer Norman Parkinson.
Like the contemporary art world, photographic collections in museums and top selling lots at auction have historically been dominated by men, with only 1 woman (Barbara Kruger whose top priced photograph sold for $675000 at auction) making it into the top 10 highest priced photographers at Auction in 2020, and the top 3 spots taken by Richard Avedon ($1,815,000), Richard Prince ($1280000) and John Baldessari ($1169500). Times are finally changing, with more women photographers receiving the recognition they deserve, and there are some amazing examples at Photo London, both emerging and established. I selected my favourites for FAD; 
Lee Miller at the Lee Miller Archive (B6). Founded a year after her death in 1977, the late Lee Miller's archives are based in East Sussex at Farley's, the house where Miller lived with her late husband, the Surrealist Sir Roland Penrose, the location for many gatherings of the great and good of the Surrealist movement. Penrose and Miller's son Antony Penrose and granddaughter Ami Bouhassane run the estate, and they work with printer Carole Callow to print fine archival Gelatin Silver prints of Miller's work from the original negatives.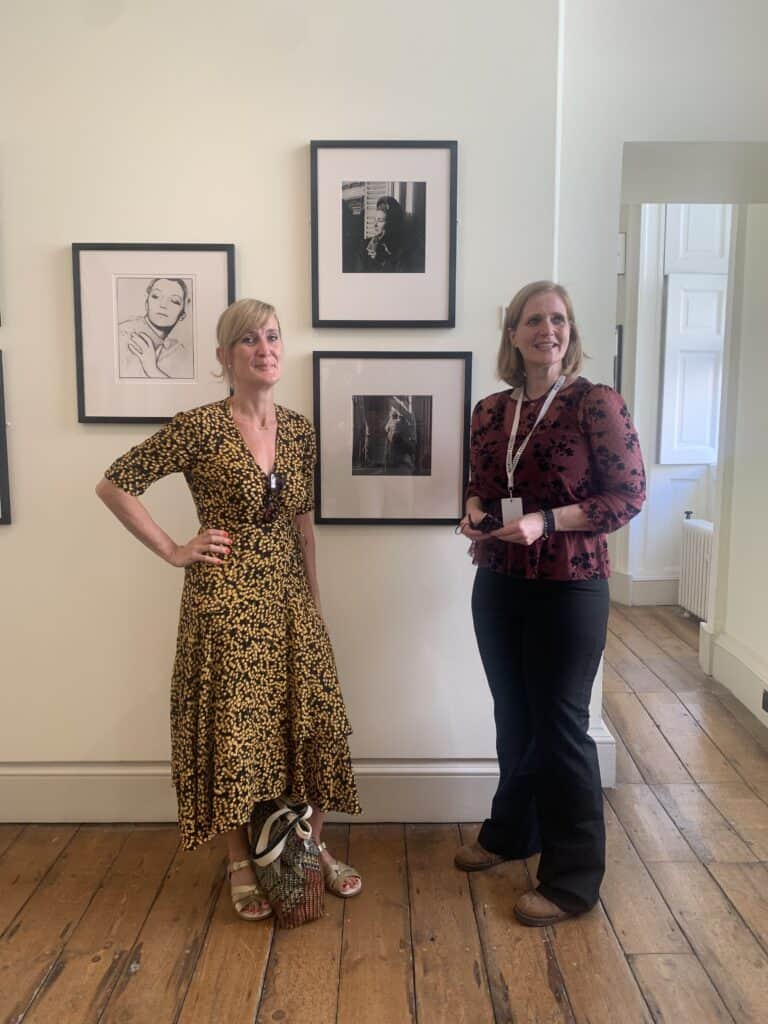 I'm a longtime fan of Lee Miller's work, and it was an honour to meet her granddaughter and here some of the background behind her incredible legacy. She told me that later in her life, former war photojournalist Miller found solace from her PTSD by taking up gourmet cooking, and creating 'Surrealist Gourmet' recipes for dinner guests including Picasso, Many Ray and Paul Eluard. Miller's life story is like something from a movie, and in fact there is a biopic in production at the moment starring Kate Winslet. A great beauty, she was discovered at the age of 19 by Condé Nast's publisher and became a successful Vogue model, before getting behind the lens and becoming a successful photographer and later a war photojournalist.  
She became the lover of Man Ray after moving to Paris in 1929 and turning up unannounced at his studio. Miller was the subject of man of Man Ray's most iconic surrealist photographs, but was also instrumental in discovering the polarization technique with Man Ray, which involved exposing a partially developed photograph to light, before continuing processing, to create a halo-like effect. 
Miller's love life often overshadows her incredible talent and archive as a photographer and war photojournalist, and her contribution to the photographic documentation of World War II left an importan historical record. After meeting Roland Penrose in 1939, she became a field correspondent and witnessed the liberation of Paris as well as the liberation of the Dachau. In an iconic image, her mentor David E. Scherman photographed Miller bathing in Hitler's bathtub in his Munich base, mere hours before he died by suicide in Berlin with Eva Braun. 
Images on display at Photo London include a book of prints selected by V&A curator Mark Haworth-Booth for her 2007/2008 exhibition, as well as portraits of Hollywood stars including Greta Garbot and Fred Astaire, and images taken by Miller during World War II.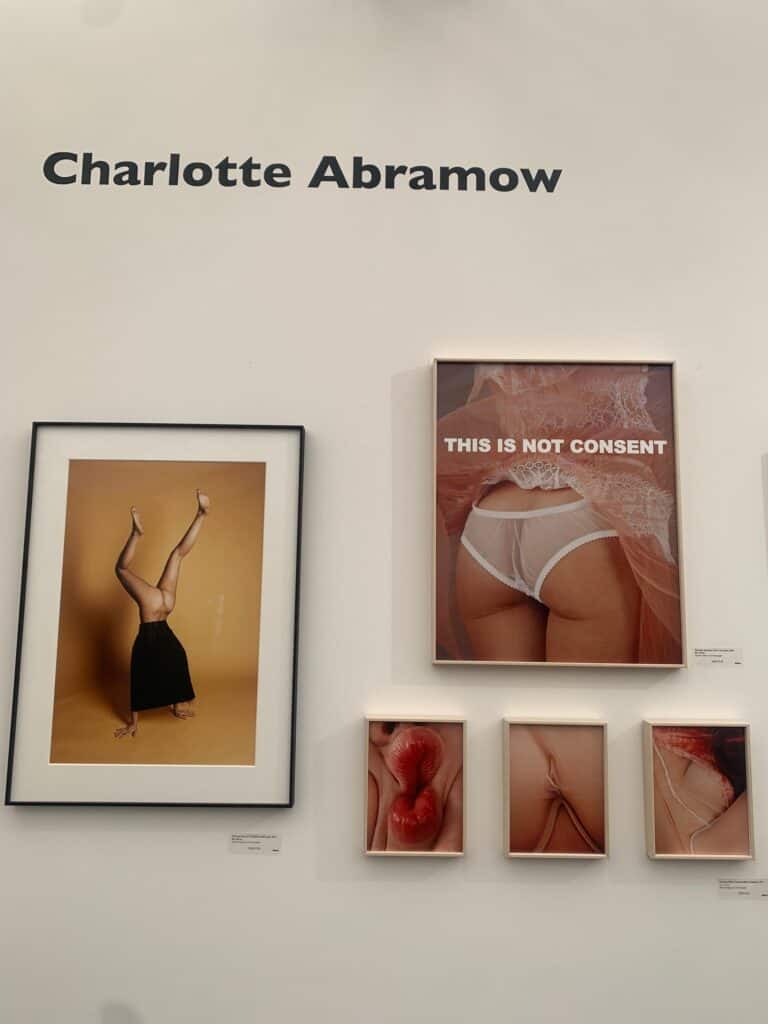 Emerging photographers Almudena Romero, Delphine Diallo and Charlotte Abramov are exhibiting at young Parisian gallery Fish Eye (G18).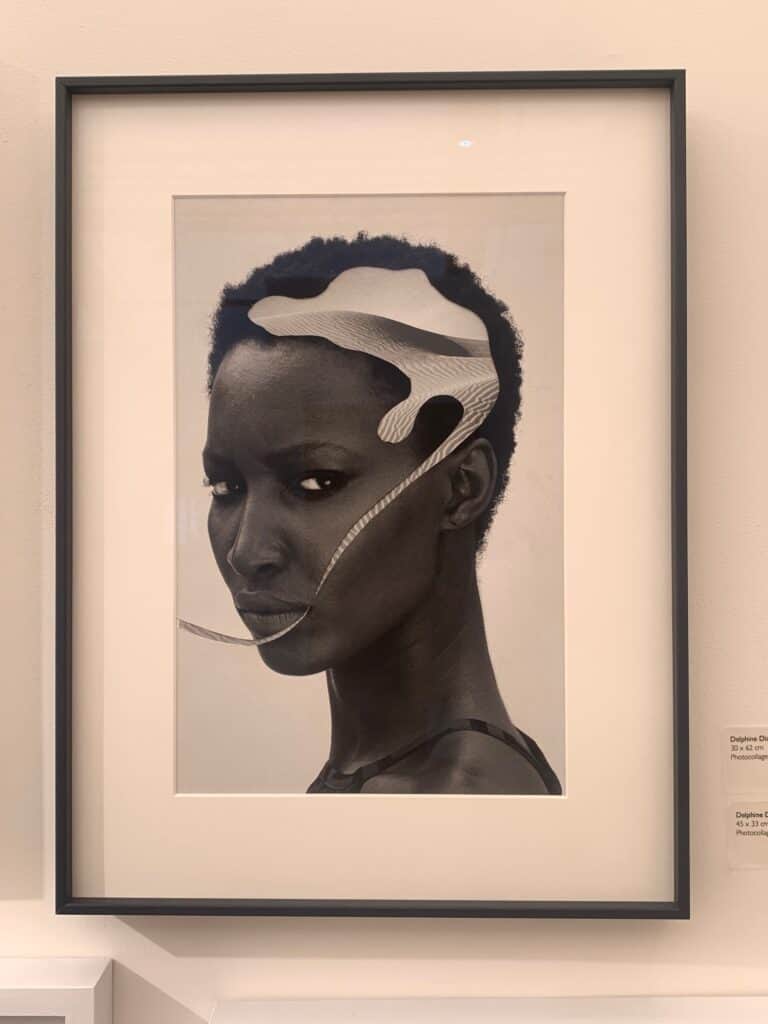 French-Senegalese photographer Delphine Diallo graduated from the Académie Charpentier School of Visual Art, in Paris, and combines artistic language with activism in a bid to empower women and cultural minorities through visual provocation. Born in Belgium in 1993, Charlotte Abramov's standout images include 'This is not consent', so pertinent in the post #MeToo age of women standing up for their rights over their bodies and consent. The image of a woman photographed from behind with her skirt lifted to expose her underwear, was inspired by an incident in Ireland in On 2018, when a man was acquitted for the rape of a 17-year-old girl, after his lawyer used the fact that the victim had worn a lace thong as justification for her rape.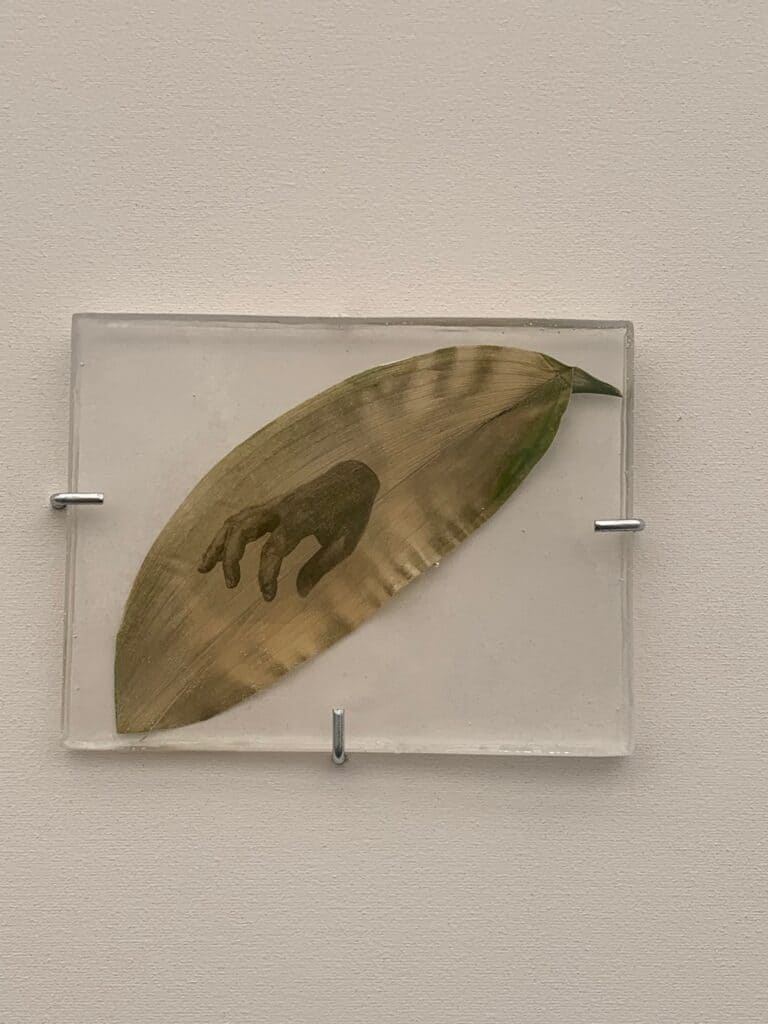 Almudena Romero's beautiful prints of her own hands printed on leaves collected from her late Grandmother's garden have a touching story behind them. Combining respect for the environment, knowledge of historical photographic tehniques and a desire to commemorate the love and care her grandmother put into creating her garden in Valencia, Romero has created a new technique which immortalises leaves from the garden, by placing the negative of her hands on top of the leaf and exposing it to sunlight.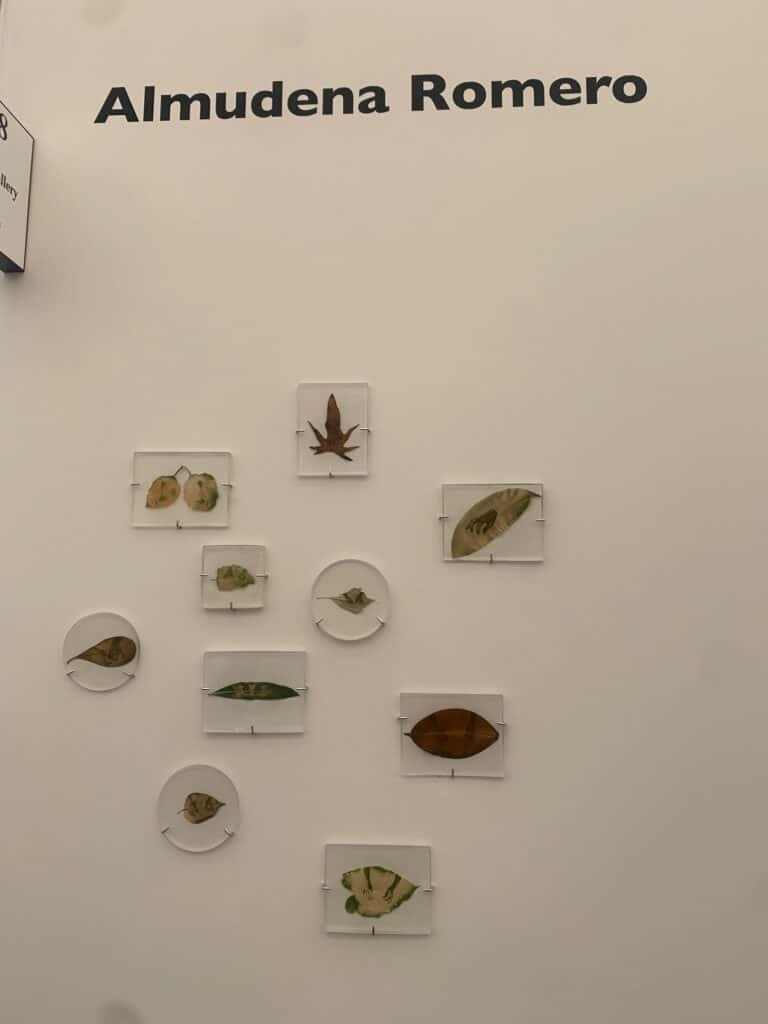 Romero explained to me that her work involves research on photographic processes such as 'Photo Bleaching' that naturally occur in nature, so she doesn't use any chemicals. She explained: "This is a photographic process that occurs in nature without the help of chemistry or ink, and I've been studying the dynamics of this process in my grandmother's garden in Valencia. I've been thinking about what is the role of an artist in an enviornemtal crisis, what's the point of producing – does it expand the crisis? Also because my Grandmother recently passed away, I've been thinking about her garden and the heritage that we receive as a family, in terms of the the work she has put in to grow her plants and her garden."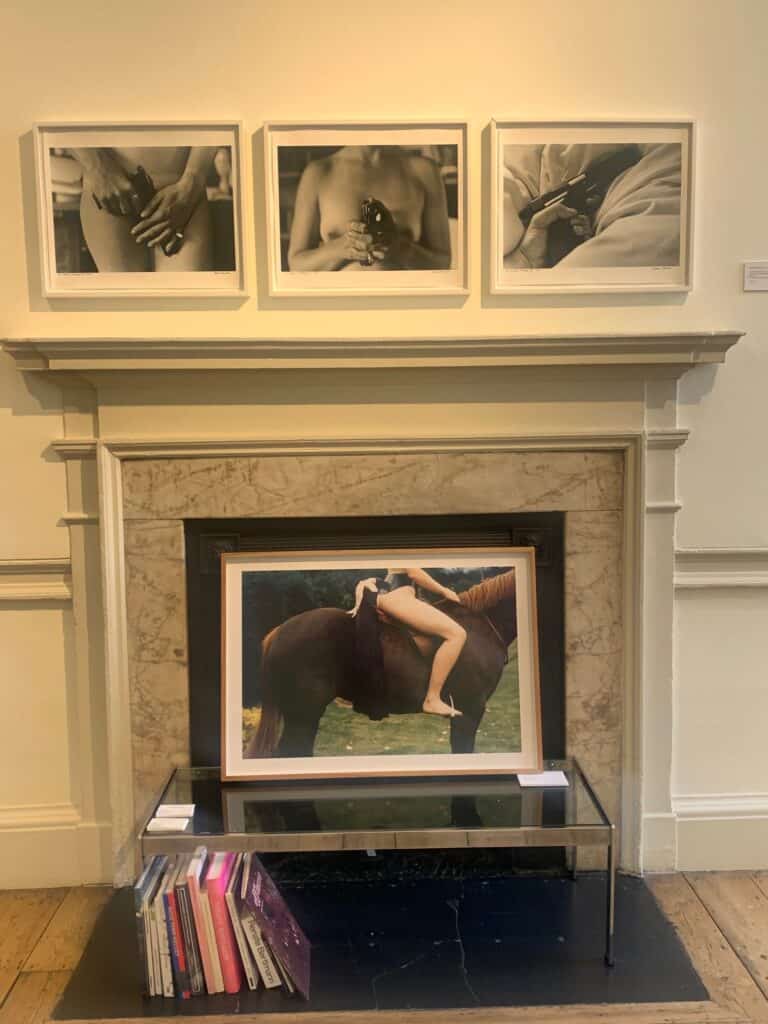 Richard Saltoun gallery are dedicating their entire booth to outstanding women photographers.   Helen Chadwick, Rose English, Marina Abramovic, Eleanor Antin, Renate Bertlmann, Annegret Soltau, Mariella Bettineschi, Penny Slinger, Alexis Hunter and Sian Davey at Richard Saltoun Gallery (C4/ C5).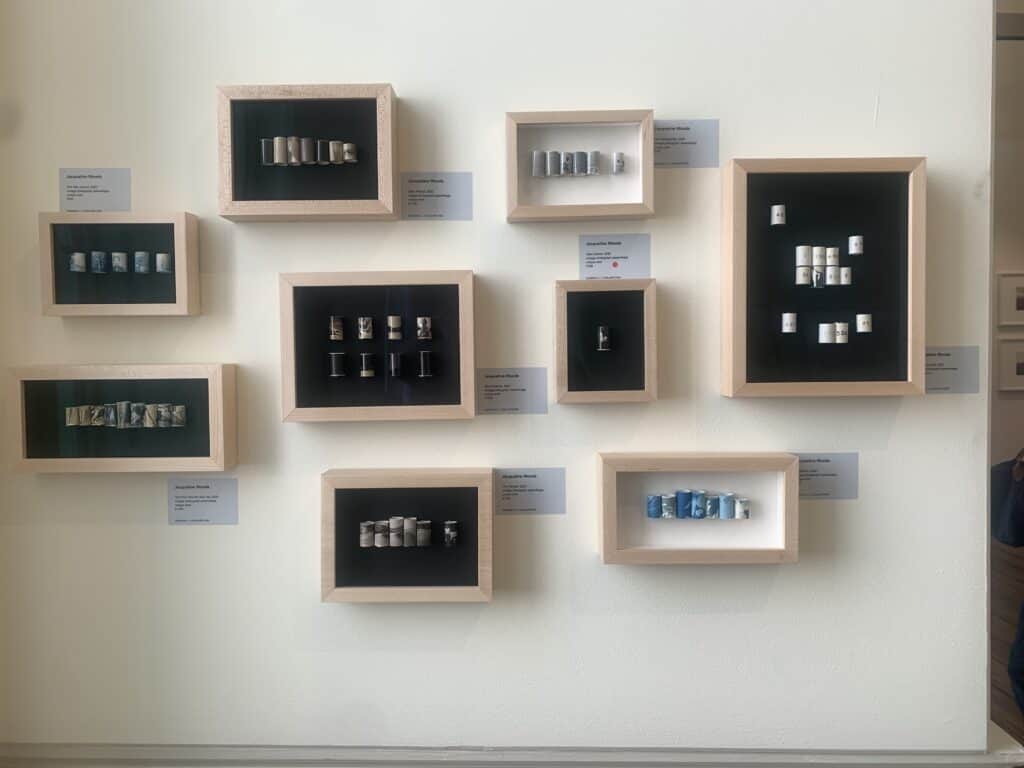 4. Jacqueline Woods at Duncan Miller Gallery (B3)  
The entire first collection created by Woods was bought by the J. Paul Getty Museum and the Los Angeles Times said she "…makes palpable the personal as well as cultural loss attending the shift from analog to digital photography."  Jacqueline has spent years trawling through vintage shops and markets, collecting antique photos that have been estranged from their owners, then curating them into themes such as 'smiles' and 'hands'. She uses the found photos to create photographic assemblages, tearing them into small strips and rolling them into tiny tubes, before arranging them as visual poems that give a new life to the characters. Titles such as 'The first time he saw her' or 'Dark Surprise' add to the mystique.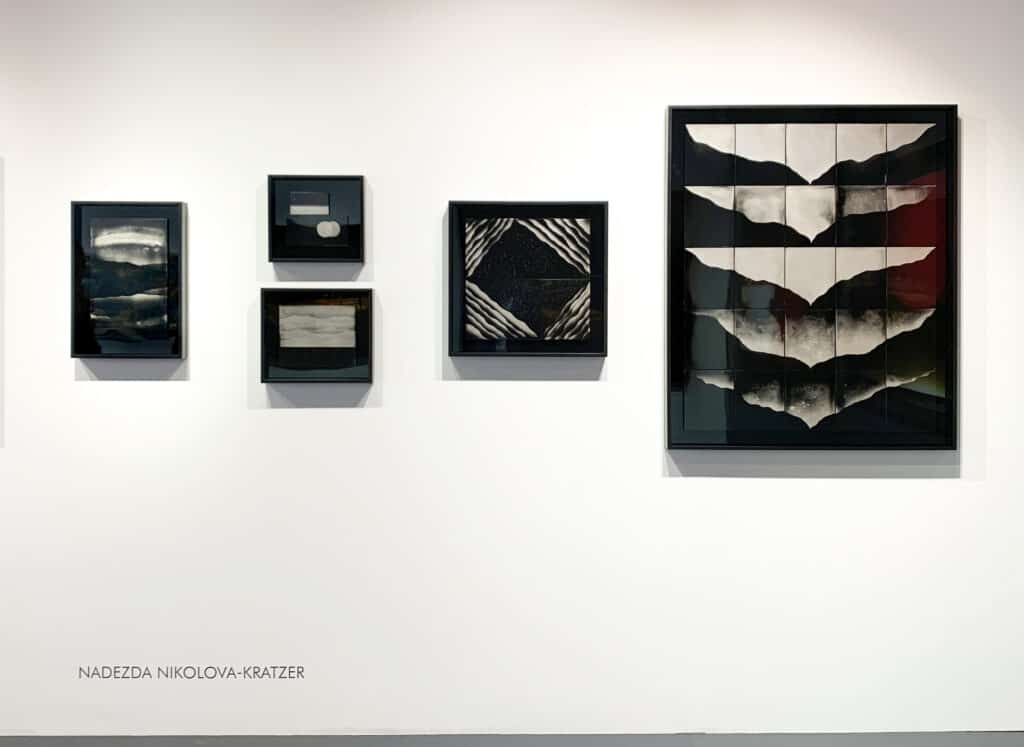 5.  Nadezda Nikolova-Kratzer at HackelBury Fine Art (G9).  San-Franciso based photographer Nikolova-Kratzer creates cameraless imagined landscapes in her dark room. She strips back photography to traditional dark room techniques, working with humidy, temperature and exposure in order to create her own surreal vocabulary of abstracted natural forms.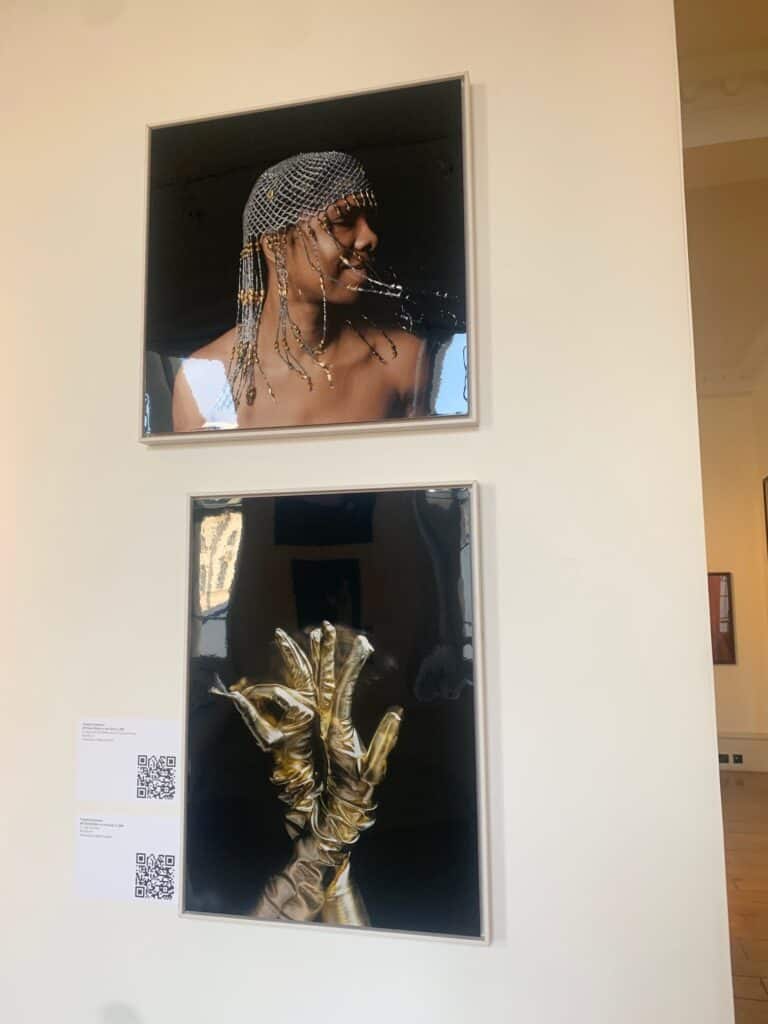 6. Claudia Cantarini at Graduates Salon (F13).  The Graduates Salon was created with the support of the Stanley Foundation and  Scott Mead, and showcases 24 graduates of 9 leading UK universities and colleges. University of Westminster graduate Cantarini's eye-catching images 'All that Glitters is not gold' celebrates the strength and beauty of singer-songwriter Larissa McDermott. 
Photo London is at Somerset House until 12th September: photolondon.org
Categories
Tags