From 9th-12th September, the Brussels Gallery Weekend is bringing an ambitious programme with a mix of sculpture, photography, painting and performances. For the 14th edition of the Gallery Weekend the organizers have focused on bringing together high-quality content, carefully curated walking trails, guided tours of different neighbourhoods, and a podcast for visitors to listen to as they move between galleries. This year features exhibitions in 46 galleries and 14 guest venues, alongside the "Generation Brussels" exhibition, which is celebrating its fourth edition.
There is no doubt about it: more and more galleries are opening in Brussels, and the Gallery Weekend program reflects this. New galleries include the Ballroom Project, NINO MIER, Jaqueline Martins, Nosbaum Reding and Tim Van Laere… while guest venues include spaces like Front and Hisk as well as the new SUPERDEALS site. 2021 seems to be a bumper year for gallery owners, many of whom are expanding in the capital. For example, Harlan Levey Projects are opening their second space in Molenbeek. Then there is Spazio Nobile who have launched a new window display in the Marolles and a pop-up at Sablon, while Sorry We Are Closed are moving into an incredible space on rue des Minimes. Some well-known names will also be joining us to celebrate the start of the artistic year: Ross Bleckner can be found at MARUANI MERCIER while Lynda Benglis and Huma Bahbha will be on show at Xavier Hufkens. Another highlight: the three portrait exhibitions in the Béraudière, Obadia and Vedovi galleries. Plus there is an audio exhibition by Bruce Nauman (Gladstone Gallery), photographs from Lucie Stahl (dépendance) and Louise Lawler (Greta Meert), as well as works by Alma Allen that are on show as part of a collaboration between the Galerie Mendes Wood and the van Buuren Gardens and Museum.
Aeroplastics presents "Come What May", a collective exhibition in which the artists question and explore themes of ecology, economics, and the media etc. The show at MLF/Marie-Laure Fleisch, carefully curated by Christine Ödlund, explores our relationship to plants and nature. Pep Vidal will bring together art and science by observing a cloud, while Thorsten Brinkmann probes the notion of truth at Hopstreet Gallery, and Sharona Franklin explores ideas related to care, attention and precarity in her work "Axioms of Care".At Jaqueline Martins, an artist duo exchanges ideas about art, humanity and everyday life in the exhibition "Thinking: Two Heads". Takahiro Kudo (Archiraar) turns to the concepts of "imbalance", social engagement, exclusion and the commodification of happiness. Haley Josephs, on show at Almine Rech, continues his work exploring the stages of transformation of mortality and the traces of emotion this leaves. Looking to the future, Jeroen Jongeleen (Harlan Levey Projects) in his videos contemplates new perspectives on art and society. Finally, visitors will find some answers in the myths, mysteries and surreal worlds on show in the "Metamorphosis" exhibition at the Galerie DYS.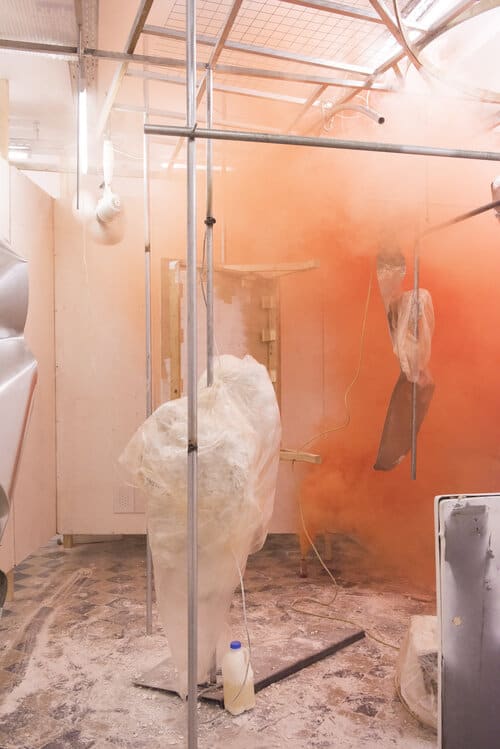 The fourth edition of Generation Brussels – organised at Tour à Plomb and in the Lebeau building (Sablon) – will showcase talented young Brussels artists who have not yet been shown in galleries. This year, the two Belgian curators Dagmar Dirkx & Zeynep Kubat are in charge. They have collaborated with the artists to develop a transdisciplinary exhibition exploring themes around identity, gender or our relationship to space and the environment.  
Categories
Tags