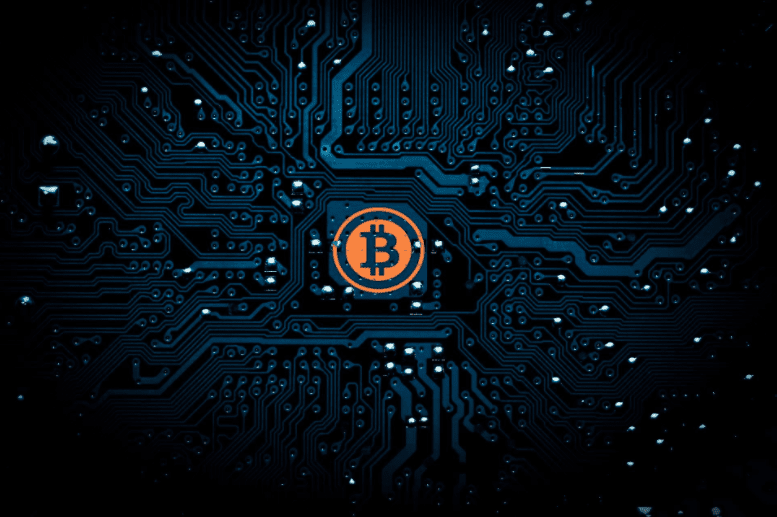 CasinoUSA.com has recently announced a plan to acquire a total of 50 BTC. The popular online gambling platform has been reshaping its focus to the cryptomarket, claiming that the future of the iGaming space lies in crypto casinos.
Like CasinoUSA.com, many big and small companies from the gambling industry are either operating in the crypto sphere or are making big plans to do so in the near future. One of the reasons for this is the growing presence of crypto owners looking for high-quality gambling options.
Cryptocurrencies have disrupted the world of traditional finance, and iGaming was one of the industries that saw an opportunity to upgrade with their help and the help of decentralized technologies.
Cryptocurrencies Reshaping the World
Cryptocurrencies, such as Bitcoin, Ethereum, Litecoin, Bitcoin Cash, and many others, are already used by millions of people around the globe. Crypto enthusiasts consider them superior to fiat money simply because they are built on a distributed ledger. In other words, the decentralized technology powering the Bitcoin network (and other networks, for that matter) avoids any intermediaries and makes payments peer-to-peer. Therefore, no banks or other payment processors are involved in the process, which increases the overall anonymity and privacy levels during transactions.
Moreover, cryptocurrencies are easy to use. Even though they still haven't come close to reaching mass adoption, that's mainly because people are used to standard payment systems, which are much more complicated than cryptocurrencies. With cryptos, all it takes is to have a wallet and obtain some cryptocurrencies in order to start sending them or depositing them into online casino accounts.
Cryptocurrencies are already reshaping the world around us, and many governments are coming up with a plan to make them equal to fiat money in the future. They have already become part of many industries, including the gambling industry.
Advantages of Using Cryptocurrencies for Gambling
Online gambling is big, but it still has a lot of room to grow, especially now that some US states have legalized online casinos, online poker, and online sports betting. This will lead to many new opportunities, and it's only a matter of time when other states will follow the example of states such as New Jersey, Pennsylvania, or Michigan. Moreover, the US-licensed casinos are expected to start accepting one or more cryptocurrencies sometime soon.
Compared to fiat payment methods, the fees are perhaps the biggest advantage of cryptocurrencies. Due to their decentralized nature, sending and receiving cryptocurrencies is much cheaper than making transactions via e-wallets, for example. Players don't like losing money on fees, so they use cryptocurrencies instead to avoid being charged a lot.
Casinos also want to attract more players who use cryptocurrencies, as they represent a very potent multi-billion-dollar market. Many online casinos offer lucrative welcome bonuses and other promotions for those players who decide to use cryptocurrencies as their default deposit method.
In addition, perhaps one of the biggest advantages is the fact that cryptocurrencies know no boundaries, so international transactions are very affordable. Plus, offshore casinos find cryptocurrencies very convenient, as they allow them to attract players from different parts of the world by offering them crypto deposits and withdrawals.
Then, exclusive crypto gambling sites don't require users to leave any personal info to play games, which has increased the overall anonymity and security. Just like many offshore casinos, these platforms are still not fully regulated. Nevertheless, they are provably fair, meaning anyone can check the code used for determining the fairness of games.
Also, cryptocurrency transactions usually come with more favorable limits compared to fiat money deposit and withdrawal methods. Since there are basically no limits to how much money you can send or receive via your Bitcoin wallet, casinos can increase their own maximum limits, which is something high-rolling customers have found particularly useful.
Cryptocurrencies Are Here to Stay
The spokesperson for CasinoUSA.com has stated that cryptocurrencies were a logical step forward in the evolution of money. According to them, cryptos are the money of the future, as they have managed to overcome some of the major obstacles that have been bothering the world ever since the concept of money was invented, listing centralization as the number one problem.
By offering crypto deposits and withdrawals, online casinos could benefit from the potential of digital currencies and give users an additional layer of protection. CasinoUSA spokesperson has stated:
"Even though we're still not halfway there when it comes to mass adoption, the gambling industry is more ready than ever to welcome cryptocurrencies to the family of deposit and withdrawal methods."
CasinoUSA.com is one of the leading online gambling affiliate sites. Its decision to enter the crypto market by obtaining 50 BTC definitely means that there will be more crypto-oriented content on the platform in the future.
Categories
Tags