Winners of the 2021 MullenLowe NOVA Awards have been announced. The overall winner, runners up and recipients of both the #Unstereotype Award and Conscious Award were chosen by a panel of expert judges, while the YourNOVA 'People's Choice Award was chosen by a public vote.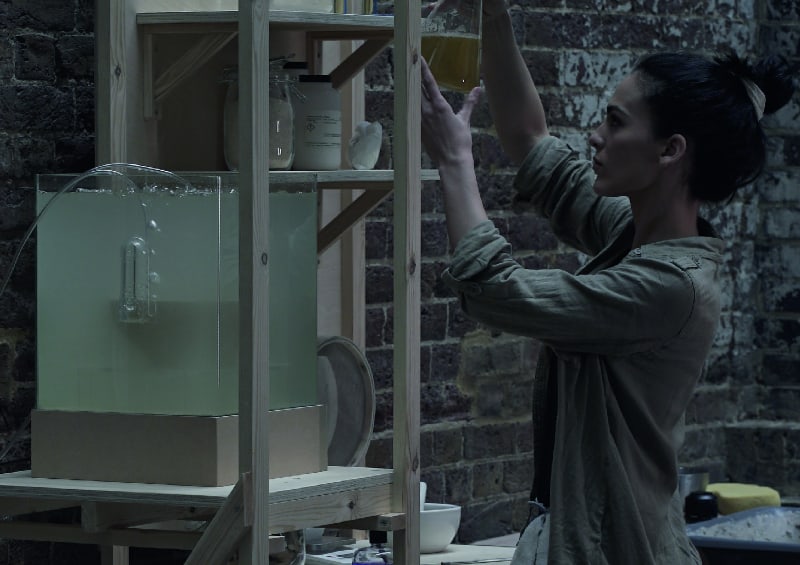 As overall winner of the 2021 MullenLowe NOVA Awards, Nikoleta will receive a cash prize to help continue their practice. Commenting on the accolade, Nikoleta says:
"I feel really happy and grateful to be named the winner of the MullenLowe NOVA Awards, not only for the recognition and endorsement within the art world and wider industry, but because I will be able to communicate my project to a bigger audience. The prize money will enable me to scale up my project from a home-based workshop to a bigger workshop, and it will give me the opportunity to research the project more, to develop and optimise the material and method. Hopefully, it will start a conversation with other makers and industries about how we can collectively reimagine the future of ceramics and traditional crafts."
2021 MullenLowe NOVA Award Winner:
Nikoleta Crysikou, MA Material Futures, 'BacTerra'
2021 MullenLowe NOVA Award Runners Up:
Alice Turner, BA Product Design, 'Carnerie'
Lydia Hardcastle, BA Performance: Design and Practice, 'FEN (Growing Garments)'
2021 Unilever #Unstereotype Award:
Cheuk Laam Wong, BA Product Design, 'Looop Can'
2021 Creative Boom Conscious Award:
Francesca Dalosio, MA Industrial Design, 'Ulïètu'
2021 YourNOVA 'People's Choice' Award:
Jann Choy, BA Graphic Communication Design, 'Lian'
This year, the work from both the winners and all of the shortlisted students has been extraordinary. Not only did the winning projects challenge the judges to view creativity through a different lens, but the work was bulletproof. It was relevant, tested and in most cases, can be put into production tomorrow with infinite practical uses. I'm continually amazed at how connected the students are to the world around us and how they're engaging and reacting with purpose, and this year was no exception. A lot of the work this year delved into the issues humanity is facing – from waste and recyclability to period poverty and mental health – and the students asked some very interesting questions and offered clear, tangible, and innovative solutions to problems that touch every one of us.

Jose Miguel Sokoloff, Global President, MullenLowe Group Global Creative Council and MullenLowe NOVA Awards jury president
This year marks 10 years of partnership between Central Saint Martins and MullenLowe Group, formed to support emerging talent, creative excellence, and innovation by giving students a platform for recognition and the opportunity to extend their thinking beyond the educational environment.
As part of London Design Festival this September, MullenLowe Group and Central Saint Martins are delighted to present 'NOVA X', celebrating a decade of award-winning creative practice. Online and at Central Saint Martins, the exhibition will share how past winners of the MullenLowe NOVA Awards have propelled their careers beyond the educational environment.
About the MullenLowe NOVA Awards
MullenLowe Group is proud to be celebrating 10 years of an exclusive partnership with the leading art, design and performance college, Central Saint Martins.
Over the last decade, this award-winning Arts & Culture programme has become a major event in the Central Saint Martins calendar, celebrating and awarding the most exceptional work from across the college that pushes the boundaries of creativity in response to the world around us.
From 1,300 graduating students, just six MullenLowe NOVA Awards are presented to students whose work represents truly original creative thinking and execution.  MullenLoweNOVA.com.
Categories
Tags