Performance Exchange has announced its inaugural live programme, taking place in collaboration with 10 commercial galleries over three days from Friday 9th to Sunday 11th July 2021.
Conceived as a dispersed performance programme and devised by curator Rose Lejeune, Performance Exchange 2021 focuses on presentations by artists based in London and represented by a selection of the city's most cutting-edge galleries.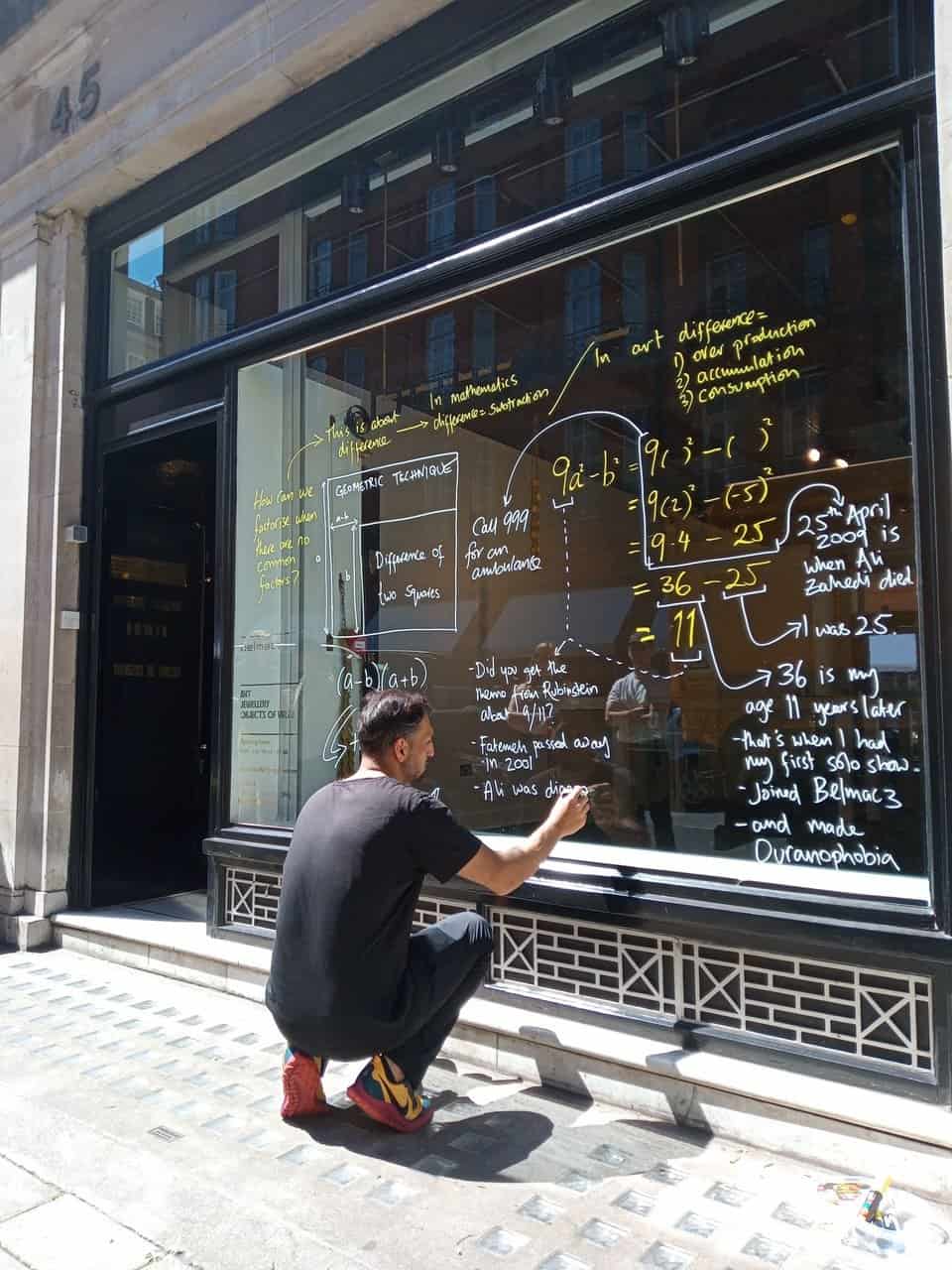 The first-of-its-kind programme includes premieres of new works by Tim Etchells, Anna Barham, Alice Gale-Feeny, Sadie Murdoch and Abbas Zahedi with Toby Upson, and highlights the diverse registers of performance art practice in London today. Some performances are durational and drop-in, others are timed and ticketed, with the performance schedule organised geographically to facilitate easy movement between venues. Full details of the programme can be found online at: performance- exchange.org
PARTICIPATING GALLERIES (London unless specified):
Arcade; Belmacz; Goodman Gallery and Galerie Sultana (Paris); König London; Kate MacGarry; Sadie Coles HQ; Seventeen; VITRINE; Amanda Wilkinson; Workplace

PARTICIPATING ARTISTS:
Darren Bader; Anna Barham; Helen Cammock; Heman Chong; Alice Gale-Feeny; Joel Kyack; Paul Maheke; Sadie Murdoch and Abbas Zahedi with Toby Upson; Amalia Pica; Tim Etchells
Highlighting the work being done by the commercial sector to support artists with multi-disciplinary practices, the Performance Exchange programme aims to foster dialogue around the long-term support offered by commercial galleries for performance, multi-disciplinary and experimental contemporary art practice and to generate new forms of support for its collection.
In addition to the live programme, Performance Exchange is working with three UK public museum partners — Towner Eastbourne, Leicester Gallery at De Montfort University; and Grundy Art Gallery, Blackpool — to acquire an artwork from the programme, supported by an acquisitions fund.
Alongside the presentation of the works themselves, Performance Exchange has worked with the artists and galleries in the programme to research and produce digital documents that will highlight a direct link from the live work shown to its acquisition – be that as a contractual relationship, or through documentation and material residues such as film, installation, props and scripts. Together the set of bespoke acquisitions documents make up a unique and innovative digital guide to the programme, the purchasing and support of performance art, merging aesthetic, economic, and practical factors.
"Performance Exchange highlights the ways in which commercial galleries support artists whose practice is multi-disciplinary, yet might struggle to make the live and ephemeral elements of their work visible within the object-focused art market. Through our innovative acquisition information and programme, Performance Exchange acts as a catalyst for changing collecting structures by creating a cross-sector collaboration between the art market and museums, encouraging them to share knowledge and expertise towards their common goals of supporting as broad a spectrum of practices as possible now, and understood in the future."

Performance Exchange founder and director Rose Lejeune
PROGRAMME DETAILS
Anna Barham, As felt as if, 2021 at Chelsea Space for Arcade
Joel Kyack, Don't Go Chasing Waterfalls, 2021 at Workplace Hertford Road
Alice Gale-Feeny, Begin in the Middle (Neither Me Nor The Bucket), 2020-21 at Seventeen
Helen Cammock, Song and Shiver, 2016; Freedom Song, 2016; The Long Note, 2018, with Kate MacGarry (NB. off-site at Arnold Circus)
Paul Maheke, Taboo Durag, 2021 at Goodman Gallery, London with Galerie Sultana, Paris
Amalia Pica, The Drip, 2018 at König London
Darren Bader, Sound Study, 2014 at Sadie Coles HQ, Kingly Street
Sadie Murdoch and Abbas Zahedi with Toby Upson, A Case of Med(dling)tation, 2021 at Belmacz
Tim Etchells, Now That I Am Here I Am Ready To Leave, 2021 at VITRINE
Heman Chong, Everything (Wikipedia), 2016 at Amanda Wilkinson Gallery
For up-to-date ticketing information, performance timings and locations: performance-exchange.org
Categories
Tags