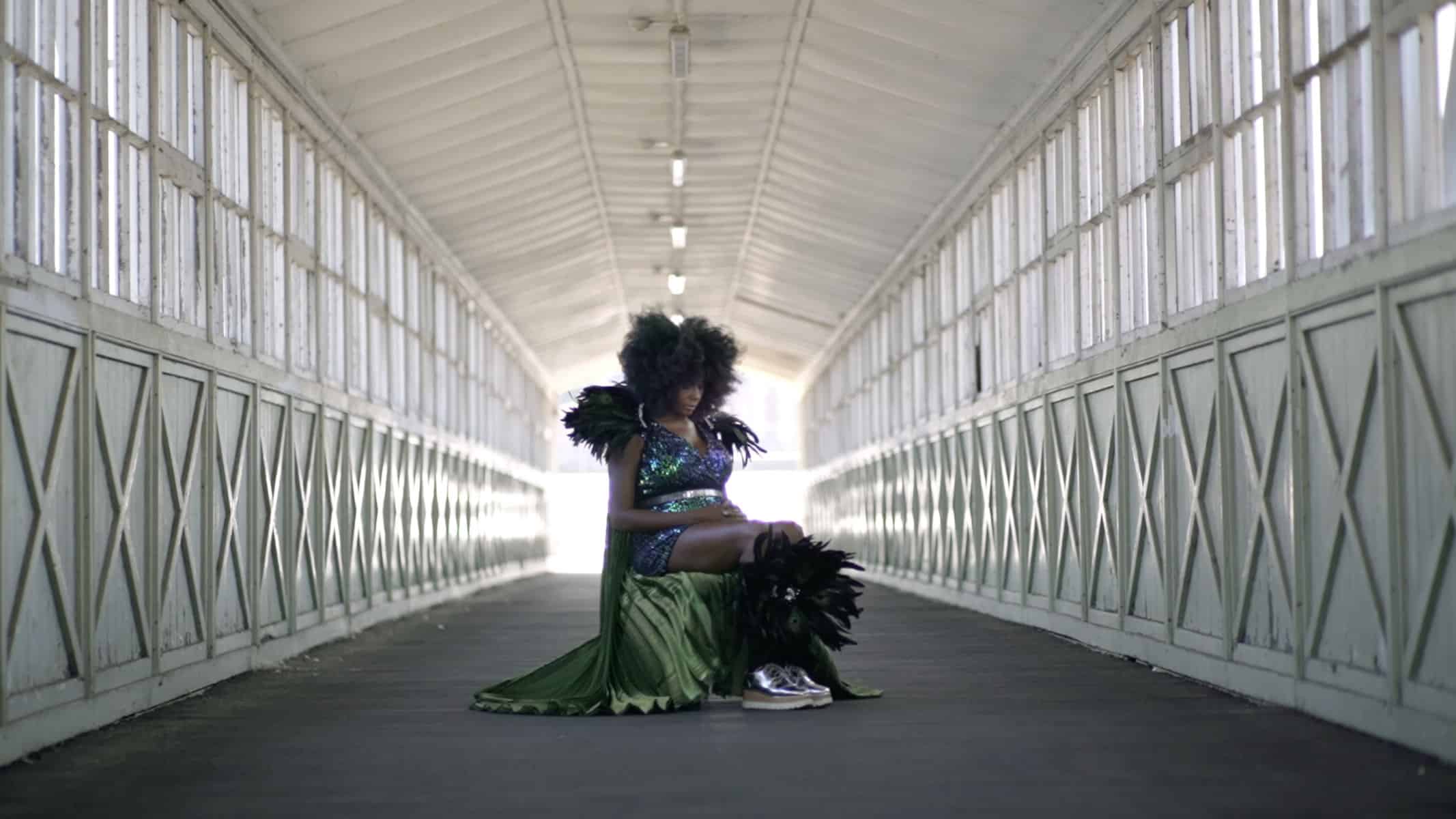 New Contemporaries have announced this year's selected artists for Bloomberg New Contemporaries.
The rigorous two-part selection process was headed by a panel of three internationally renowned artists comprising Hew Locke, Tai Shani and Michelle Williams Gamaker, who have selected a new generation of artists in what has been a challenging year.

75 artists – from final year students and recent graduates of UK arts institutions to practitioners on alternative peer-to-peer learning programmes – have been selected to take part in New Contemporaries 2021 open submission opportunities. This includes participation in the annual touring exhibition and the newly launched digital platform supported by Bloomberg Philanthropies, as well as access to digital residences and projects, studio bursaries, mentorships, talks and workshops.
Selected artists for Bloomberg New Contemporaries 2021 are: Susan Atwill, Mataio Austin Dean, Christopher Bond, Shannon Bono, Alice Bucknell, Richard Burton, Thomas Cameron, Maya Gurung-Russell Campbell, Anna Choutova, Bo Choy, Kedisha Coakley, Noemi Conan, Lauren Craig, Angelina May Davis, Femi Dawkins, Charles de Agustin, Darya Diamond, Pete G. Donaldson, Freya Douglas Ferguson, Karolina Dworska, Max Göran, Janina Frye, Enorê, Aoibheann Greenan, Benjamin Hall, Tom Harker, Christopher Hartmann, Serena Huang, INCURSIONS, Asuf Ishaq, Elsa James, Nisa Khan, Sarah Khan, David Leal, Jinjoon Lee, Hannah Lim, Laila Majid, Seren Metcalfe, Haeji Min, Karabo Monareng, Willy Nabi, Christof Nüssli, Sora Park, Rebecca Parkin, Krystle Patel, Hanne Peeraer, Lydia Pettit, Sandra Poulson, Leon Pozniakow, Anne Carney Raines, Katarina Rankovi, Aaron Ratajczyk, Davinia-Ann Robinson, Bryan GIUSEPPI Rodriguez Cambana, Rebeca Romero, Benjamin Rostance, Temitayo Shonibare, James Sibley, Billy Smith-Morris, Sid Smith, Sean Synnuck, Agnieszka Szczotka, Jukan Tateisi, Liorah Tchiprout, Beth Waite, Jaime Welsh, Adrianna Whittingham, Tom Connell Wilson, Nana Wolke, Zhuanxu Xu, Rafa? Zajko, Orsola Zane, Adam Zoltowski and Žaneta Zukalová.
New Contemporaries will travel to the South London Gallery for the fourth consecutive year, from 10th December 2021 to 20th February 2022. To complement the exhibitions, New Contemporaries will produce a digital platform and a range of online activities allowing audiences to further engage with the artists' work.
"As we emerge from this terrible pandemic, it's vital that we put culture at the centre of our recovery. We're proud to have supported emerging artistic talent through our partnership with New Contemporaries for over 20 years, and we're thrilled to see the resilience and unique perspectives of this year's artists."

Jemma Read, Global Head of Corporate Philanthropy at Bloomberg L.P
New Contemporaries has held a vital role in the UK's contemporary art scene, showcasing emerging artists who have become the most internationally renowned artists of recent history including post-war figures Frank Auerbach, Bruce Lacey and Paula Rego; pop artists Frank Bowling, Patrick Caulfield and David Hockney; new media pioneers Stuart Brisley, Helen Chadwick and Derek Jarman; YBAs Damien Hirst, Chris Ofili and Gillian Wearing; alongside contemporary figures such as Tacita Dean, Sunil Gupta, Mark Leckey and Mona Hatoum; in the new millennium exceptional artists including Monster Chetwynd, Rachel Maclean, Haroon Mirza, Laure Prouvost and Lynette Yiadom-Boakye; and more recently a new generation including Hardeep Pandhal, Joanna Piotrowska, Shen Xin and Imran Perretta.
South London Gallery 10th December 2021 – 20th February 2022
newcontemporaries.org.uk
About New Contemporaries
New Contemporaries is the UK's leading organisation supporting emerging and early career artists from established and alternative art programmes. Since 1949, we have provided development opportunities for artists, helping them to successfully transition from education into more established pathways.
Receptive to diverse practices from a diverse demographic, participants for our annual, open exhibition are selected by a panel comprising influential artists and art world figures, often including artists who have previously been a part of New Contemporaries. Selection is a rigorous two-part process with each applicant remaining anonymous throughout the process.
Remaining responsive to the radical movements of contemporary art, New Contemporaries also offers artists mentoring, residencies, bursaries, fellowships, commissioning and programming opportunities with our extensive network of partners. In addition to receiving NPO funding from Arts Council England over the period 2018-2022, Bloomberg Philanthropies has supported the New Contemporaries touring exhibition since 2000.
The exhibitions will also be accessible via the Bloomberg Connects app, a free digital guide to cultural organisations around the world that makes it easy to access and engage with arts and culture from mobile devices, anytime, anywhere. The app can be downloaded for free via Google Play or the App Store.
Categories
Tags