Arnolfini have announced a major exhibition with pioneering painter Sir Frank Bowling as part of their 60th-anniversary celebrations in 2021. The exhibition will feature new and recent works which demonstrate the continued exploration and experimentation with the painted surface for which Bowling is renowned.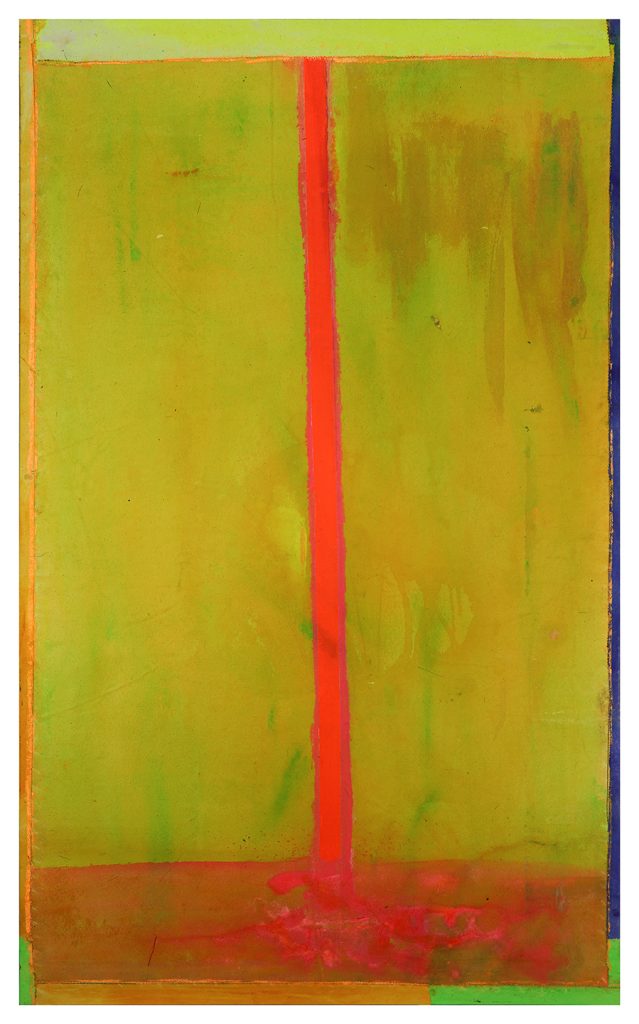 Land of Many Waters is the artist's first museum exhibition since his critically acclaimed and long overdue retrospective at Tate Britain in 2019, which cemented his reputation as a modern master. It will include new and previously unseen works – including several created during the pandemic – alongside key paintings from the last decade, providing a fascinating insight into Bowling's work.
New paintings including As Above So Below (2020) with its haunting hint of a horizon, or Oriented Light (2020) with its vibrant yellow, red and pink gesture back to iconic bodies of work such as 'Map Paintings' while introducing new audiences to his signature scale and luminescent sense of light and colour. Shown alongside older works, they create threads that can be traced back to pivotal moments in s relentless exploration of the posibilities and properties of paint.
Referencing his childhood in Guyana, El Dorado with my shirt collar (2019) reminds us of the narrative strands woven and his use of geographical gestures can be seen in works such as Essequibo Dawn Just Above the Equator (2020). An art writer and critic in his younger days playful entry points into his textured canvases.
Materials from personal archive reference his relationship with Bristol and emphasise the autobiographical elements of his practice. Alongside these, items from his London studio will evoke the sounds, colours and textures of his working life.
A new publication accompanying the exhibition focuses on the last decade of his practice. The book delves into the daily rhythm of his life in the studio, surrounded by family and friends, and presents a personal portrait of the artist and his work.
Frank Bowling, Land of Many Waters 3rd July to 26th September 2021 arnolfini.org.uk
The exhibition follows the announcement of Bowling joining Hauser & Wirth, who have staged their first exhibition of work in New York and London.
Categories
Tags