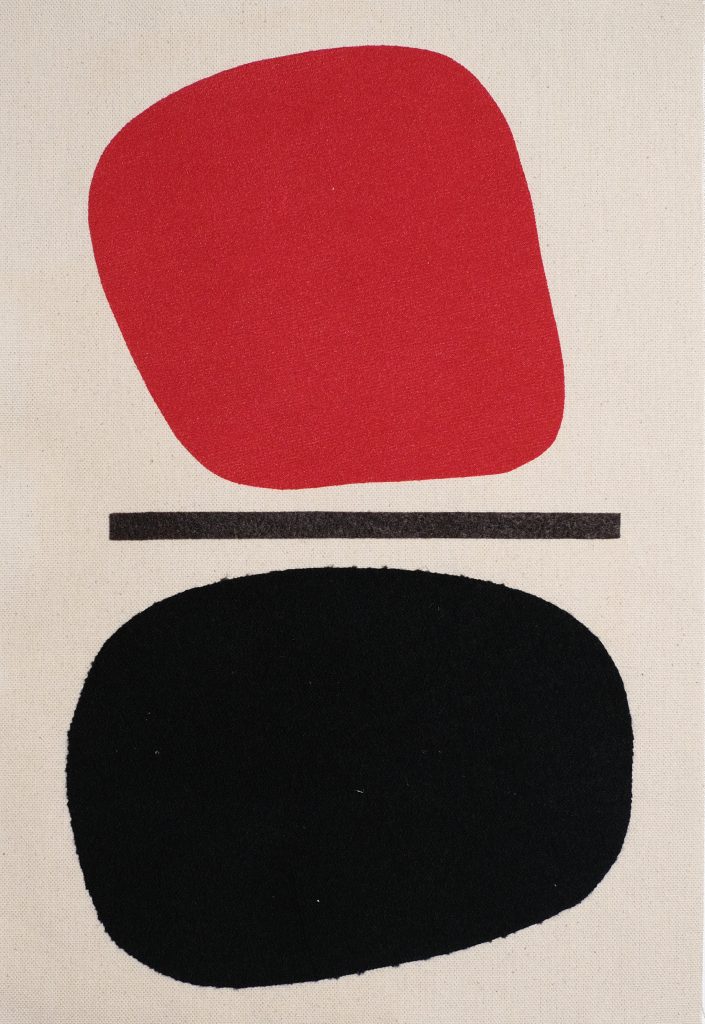 Maison Kitsuné has announced an exhibition of new works by Julian Montague titled Form and Fray at their gallery location on Perry Street. Made out of fabric from worn-out clothing, old sheets, tablecloths, and scraps of fabric leftover from other projects, Montague's works speak of a previous existence marked and mottled by the mundane activities of everyday life.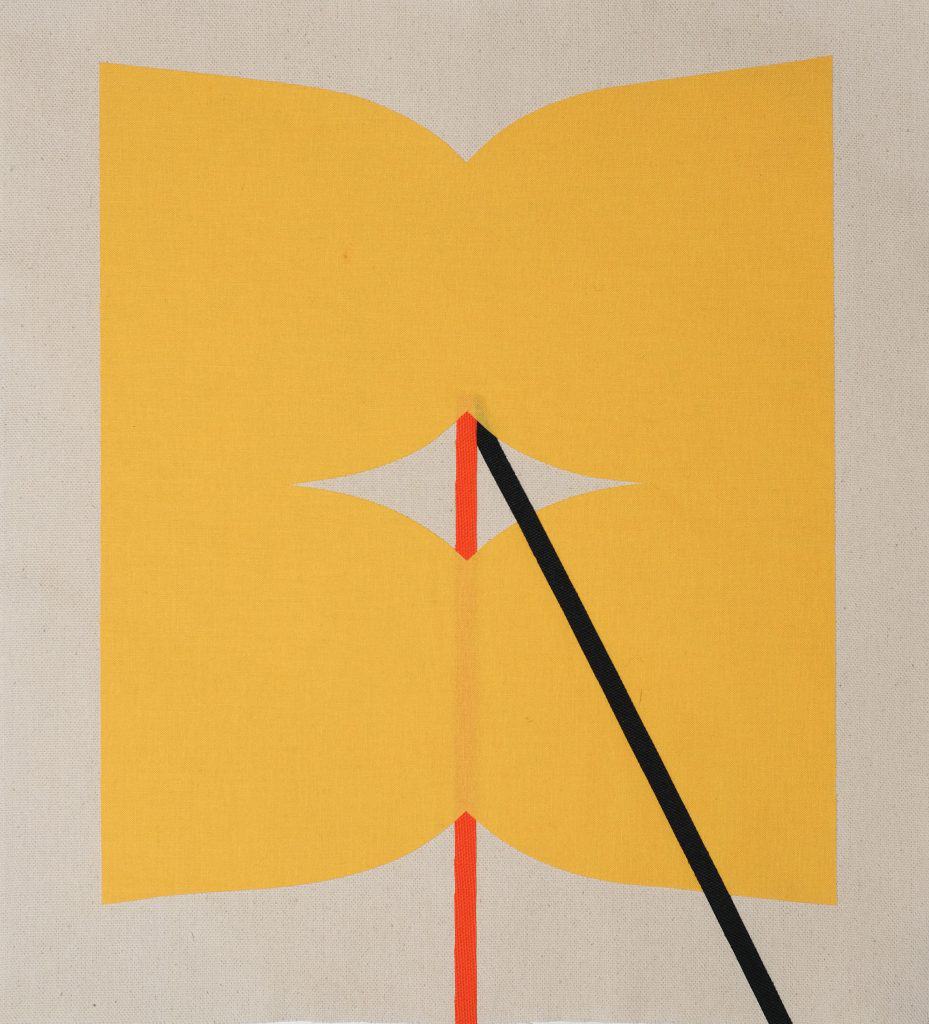 Those familiar with Montague's recent paintings will recognize some familiar motifs and shapes in this work including tower-like structures, angled lines and curved shapes. However, the physical qualities of the fabric materials shift the tone of the geometrically structured compositions: the hard edges appear fuzzier, the surfaces varying from corduroy to cable knit.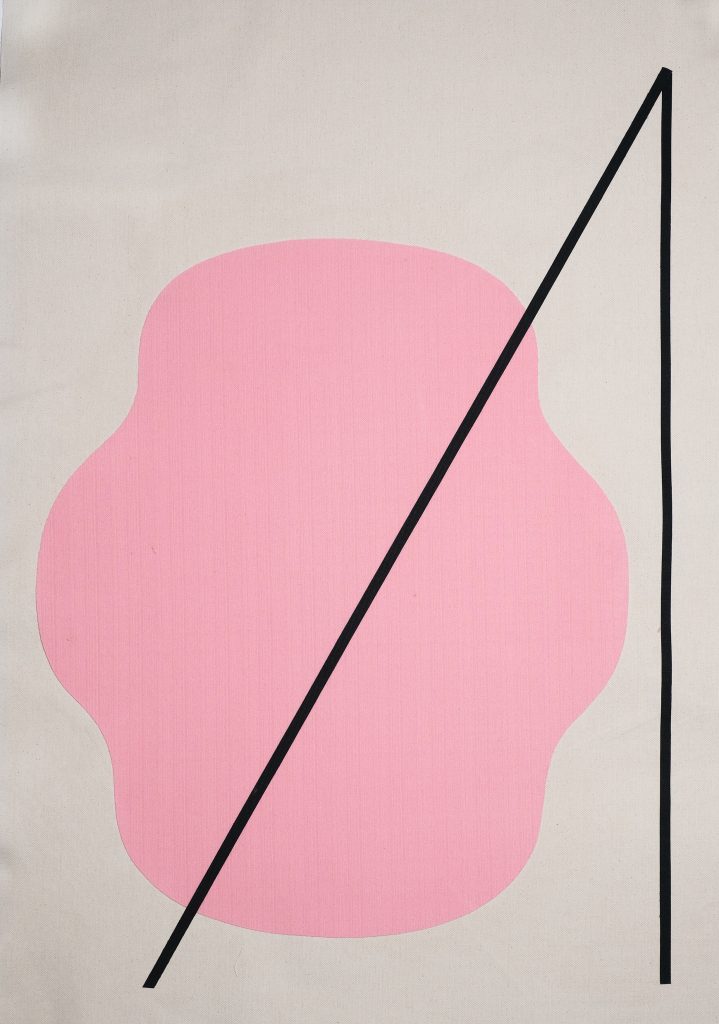 Julian Montague: Form and Fray June 17th – July 11th, 2021 Maison Kitsuné Archives Gallery
108 Perry Street, New York
About the artist
Julian Montague is an artist, illustrator and graphic designer based in Buffalo, New York. His artwork includes a wide range of mediums and approaches, from long term conceptual projects to geometric abstraction. Much of his recent work is influenced by his fascination with the hard lines and soft shapes of modernist mid-century art and graphic design. Montague's work is in the collections of the Albright-Knox Art Gallery, Martin Z. Margulies, the Norton Museum of Art, the Progressive Insurance Company, and numerous private collections.
About Maison Kitsuné Gallery
Founded in 2020, Maison Kitsuné Gallery was conceived as a way to fuse the fashion brand's love of fashion, art, music and hospitality through distinctive gallery events, featuring exhibitions from fellow artists and friends. Previous exhibitions include a show of photographs by the team at Street Dreams Magazine, a show of works by filmmaker and photographer Mahaneela, Myles Loftin, Jimmy Loftin, and more. Upcoming exhibitions include Michal Lomba, Christina Zimpel, and JonPaul Douglass.
Categories
Tags